Whether you're a local or an expat, a visit to the New Afrika Shrine is almost obligatory before you can call yourself a Lagos resident. To be honest, it's not the foreigners that balk at the thought of visiting, it's mainly the locals. Like me for instance, I was at first very much put off by the name – "The Shrine". I said many times to my foreign friends that Africans don't go to shrines; we don't play with juju! It was also explained to me many times that it wasn't a real shrine, just a place that celebrates Fela's music (it hosts the annual Felabration events) and where his sons, Femi and Seun, perform regularly. Still, I wasn't biting. I mean, I've heard stories. People say that all manner of people frequent the Shrine and all sorts of things happen there. Then again, how can I offer my blog as a guide for things to do in Nigeria when I am completely ignorant on one of the top recommended spots? Two years into my Lagos stint, and finally I caved.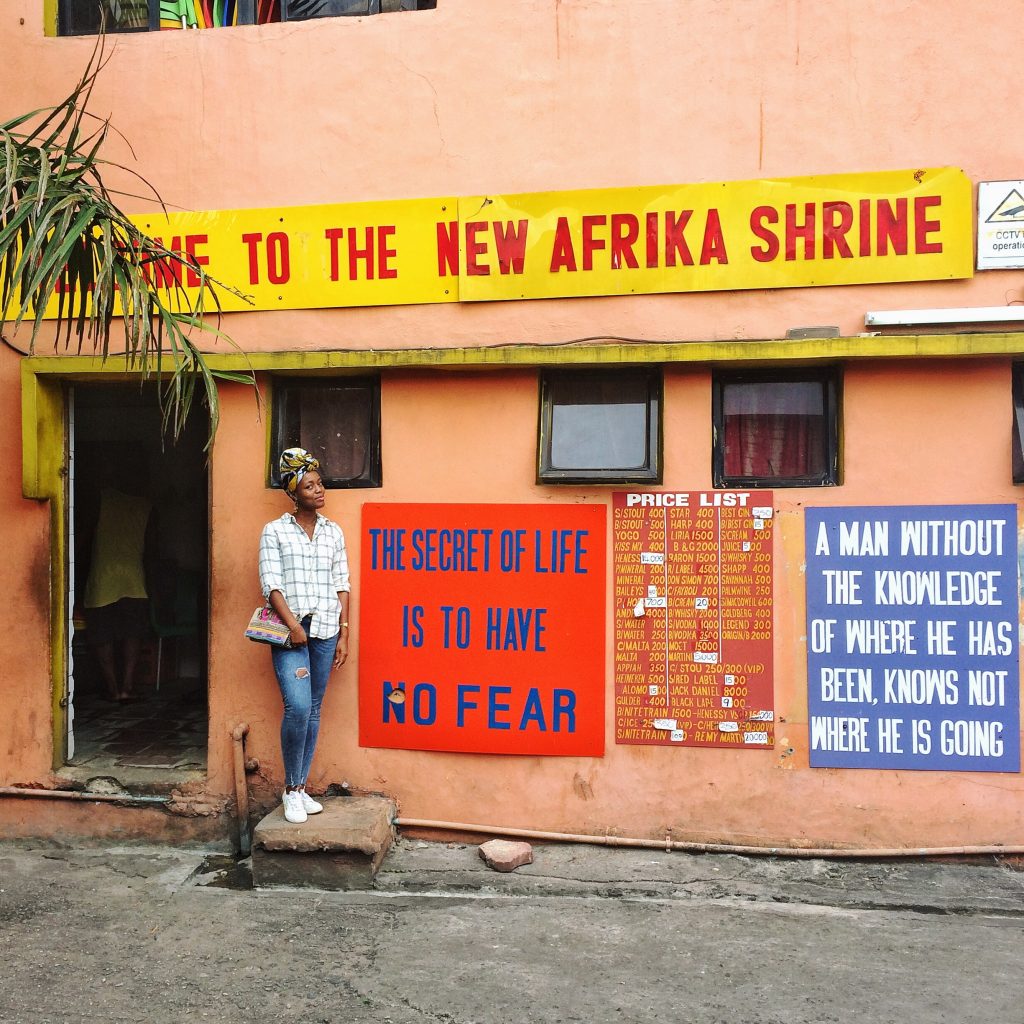 The New Afrika Shrine is a replacement of the old Afrika Shrine that was burnt down in 1977. Be warned, it's not a place for airs and graces; it is a notoriously carefree environment most obviously demonstrated by the pungent aroma of weed that fills the place. As we pulled up, someone in the street spotted us and immediately started an impromptu street dance, right there, in the middle of the road. We had no choice but to wait him out as he continued dancing in our honour, and gathering a crowd as he did so. Finally, we parked and quickly slipped through the turnstiles. Welcome to the New Afrika Shrine. There are proverbs and blown up newspaper clippings all over the place, as well as little stalls selling everything including food, cigarettes, clothes, Fela memorabilia and art pieces. There are pool tables around for anyone who would like a go. I did find a rather ironic sign which stated that drugs were prohibited in the Shrine. I say ironic because you can easily get a contact high from all the weed smoking going on there.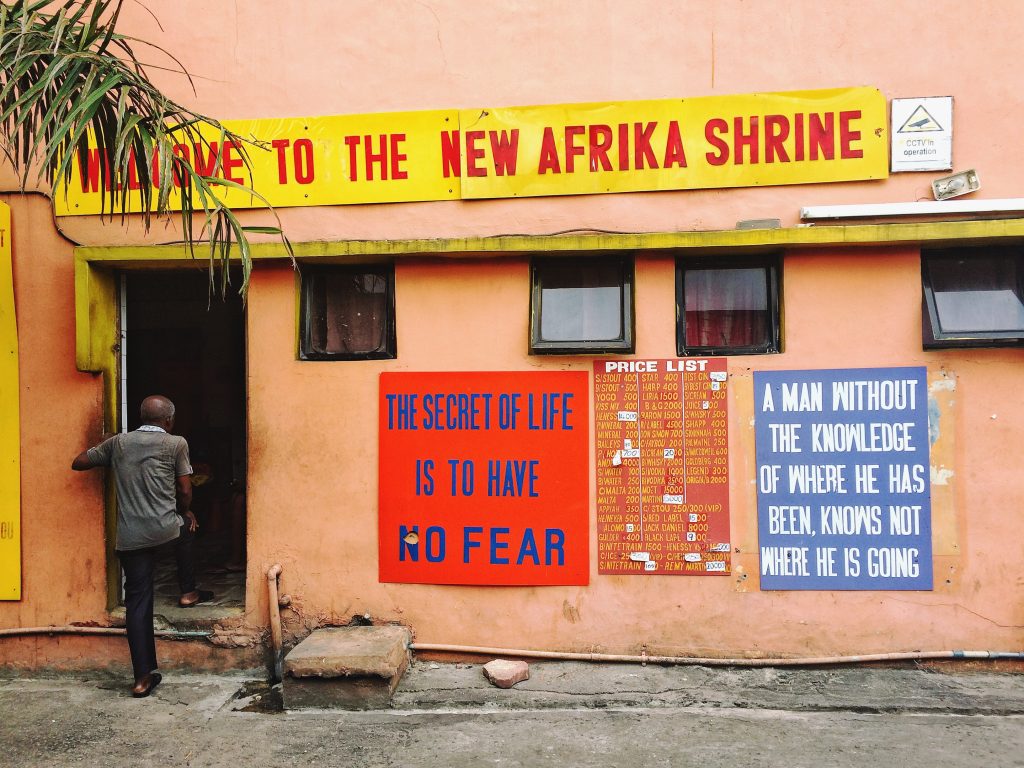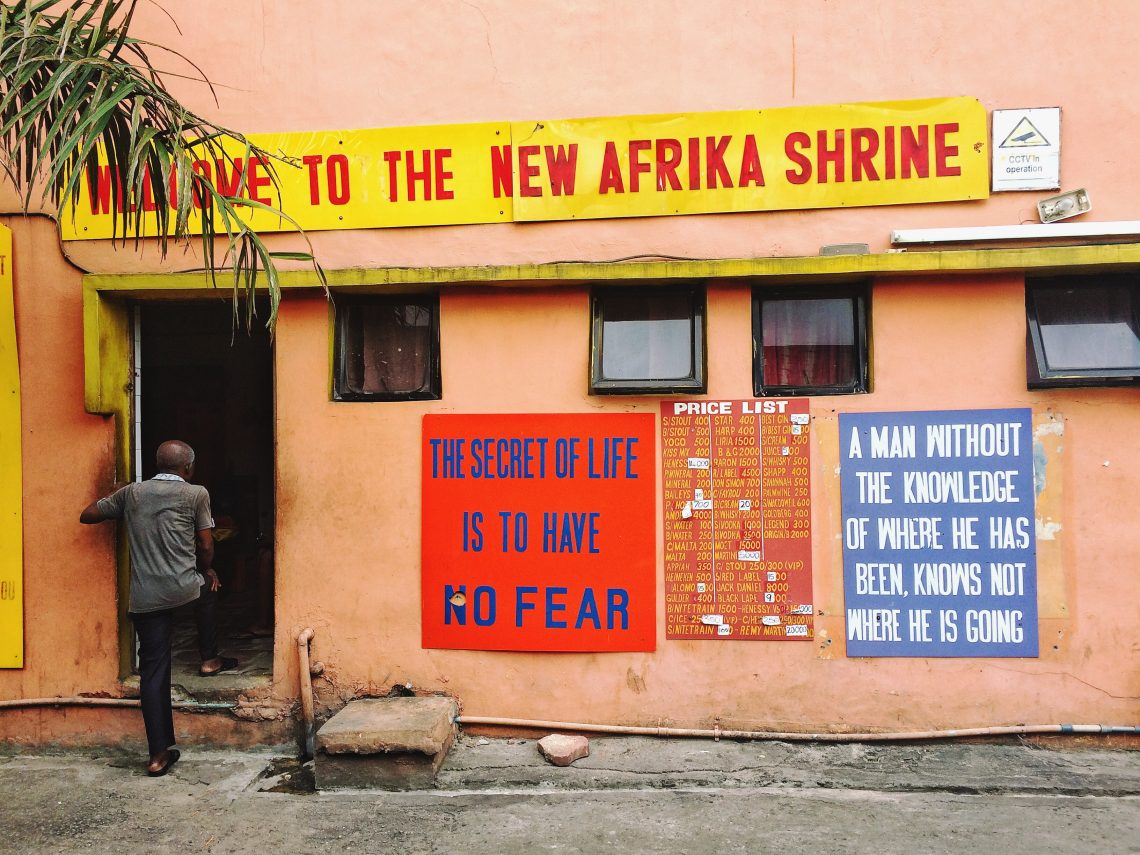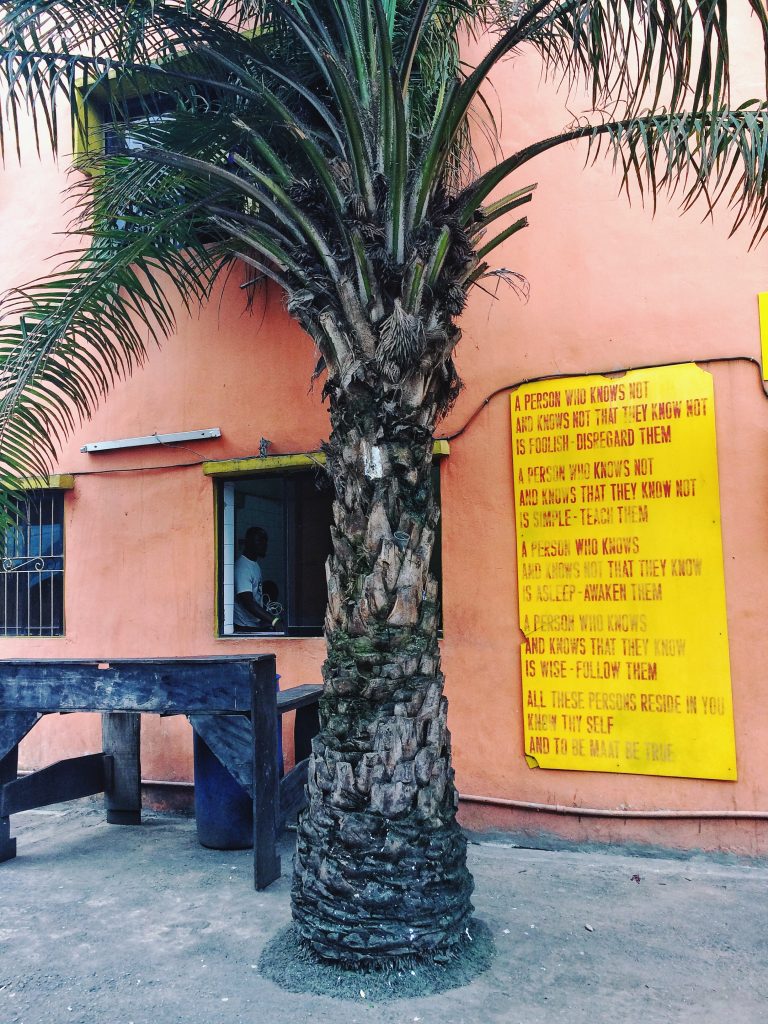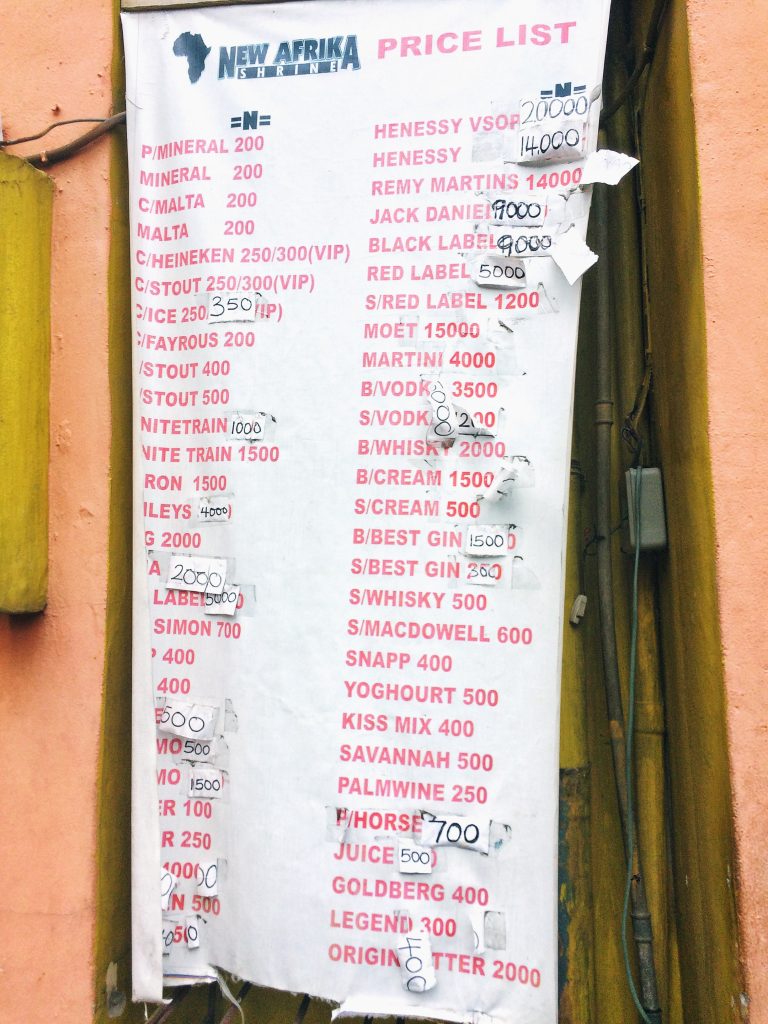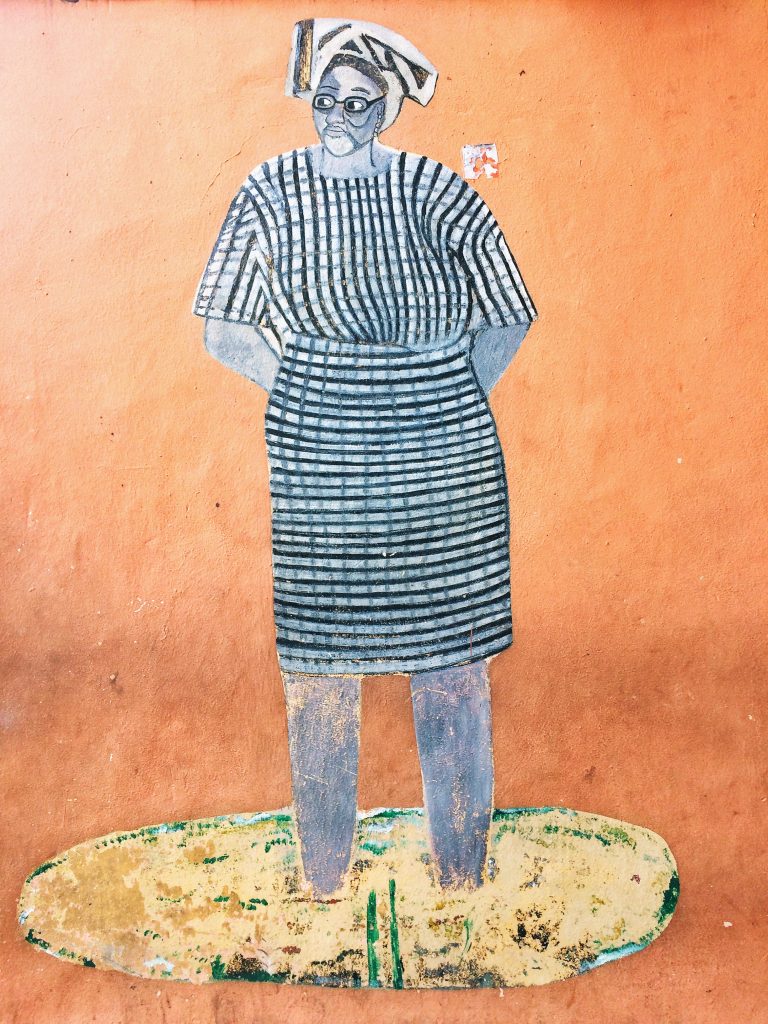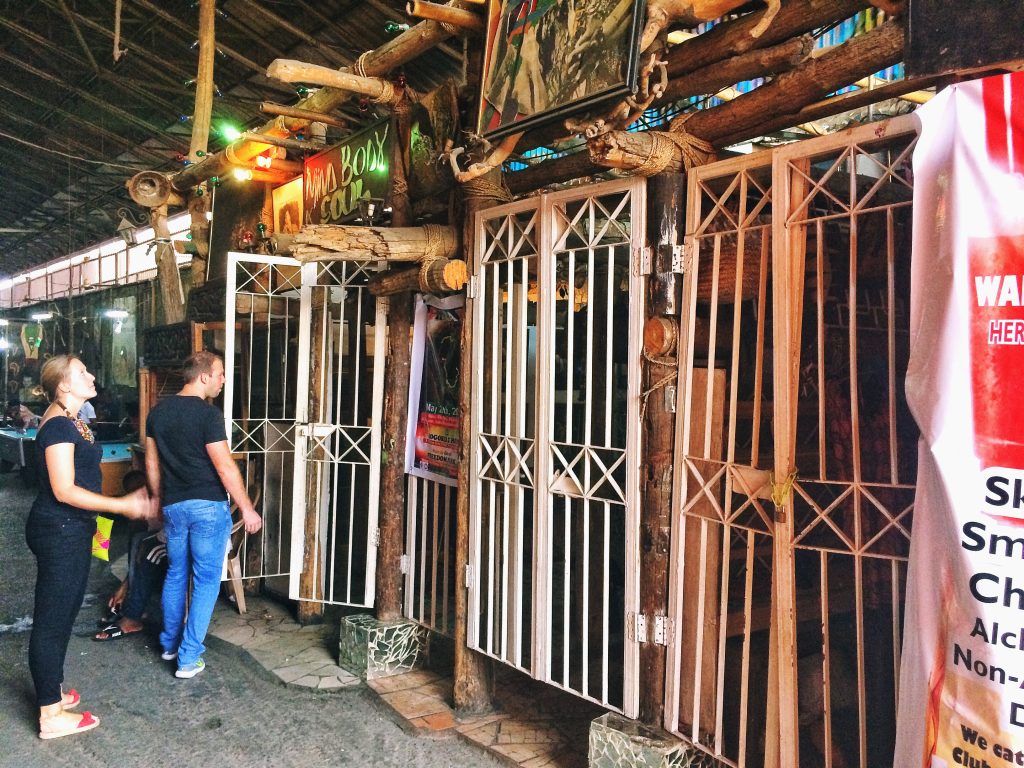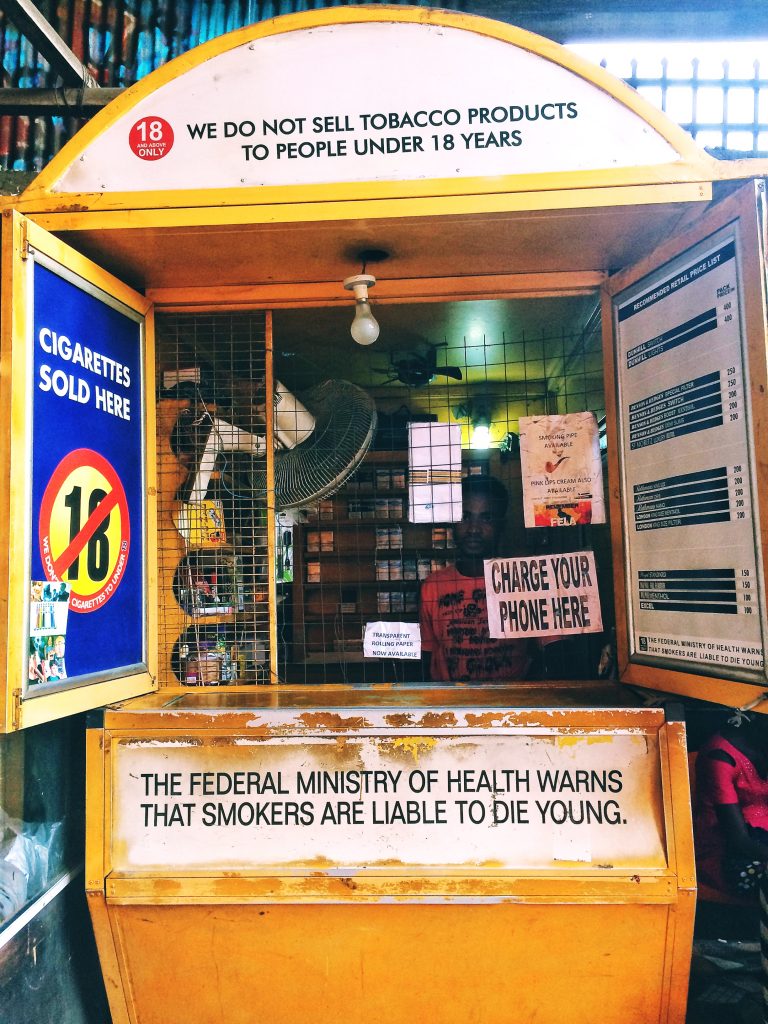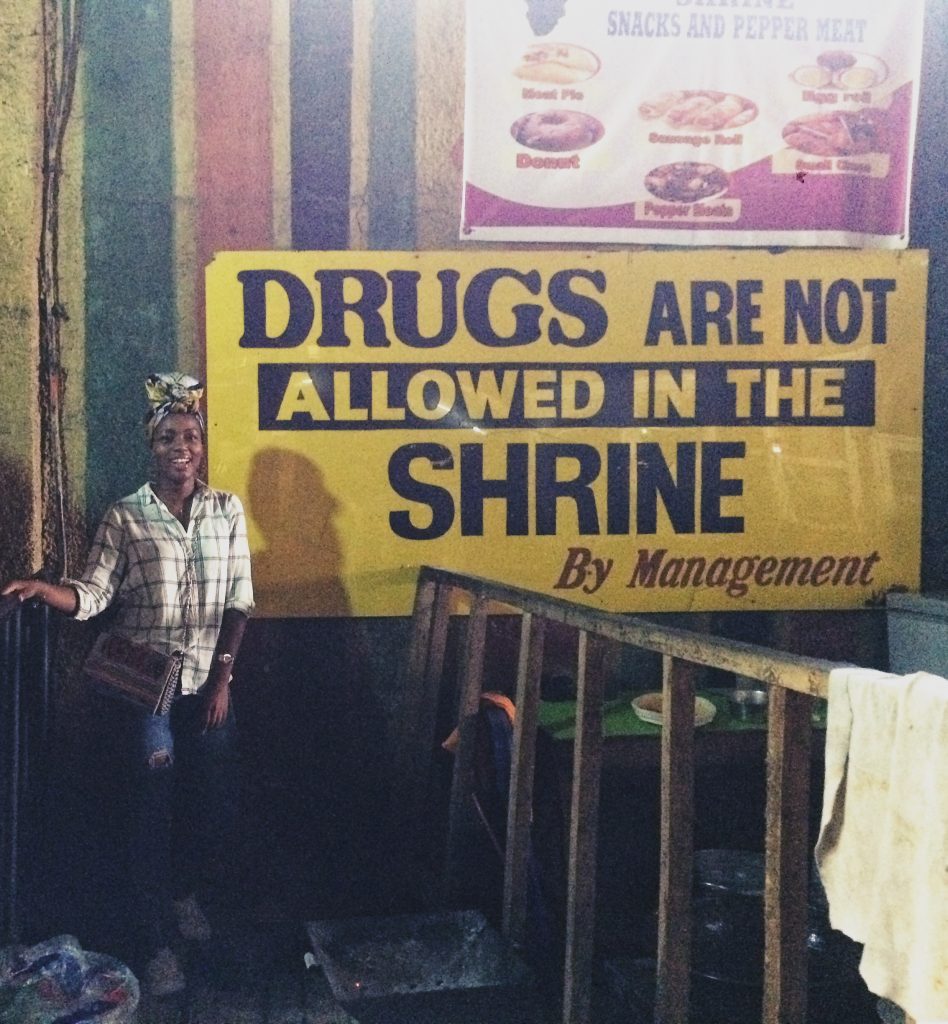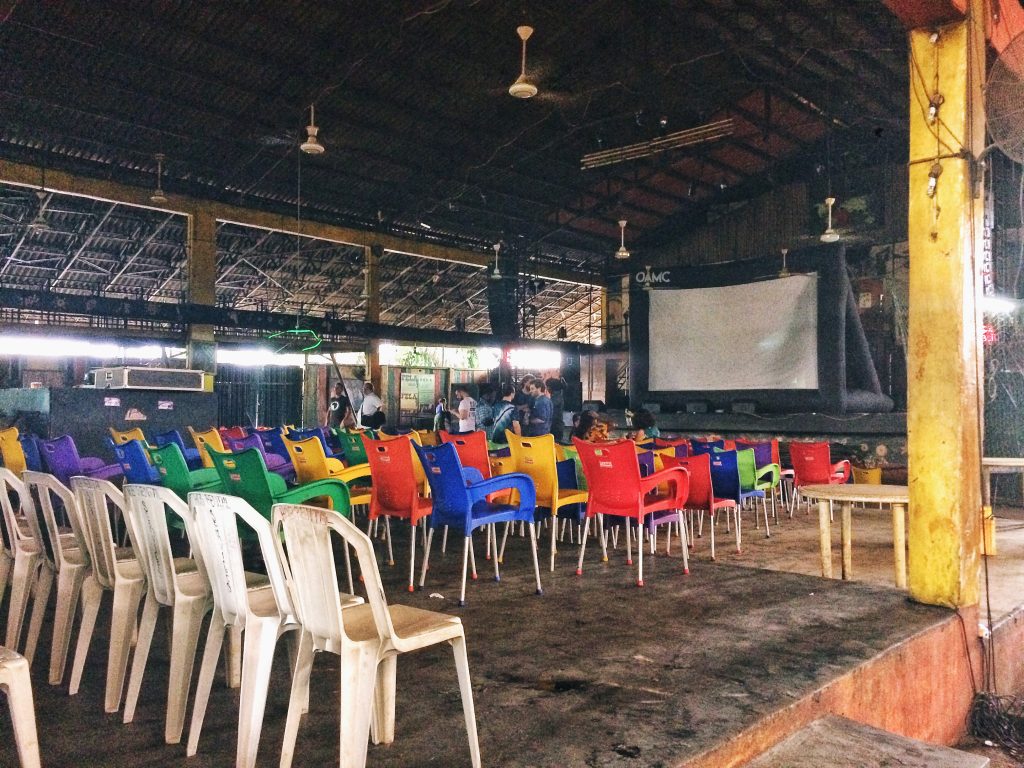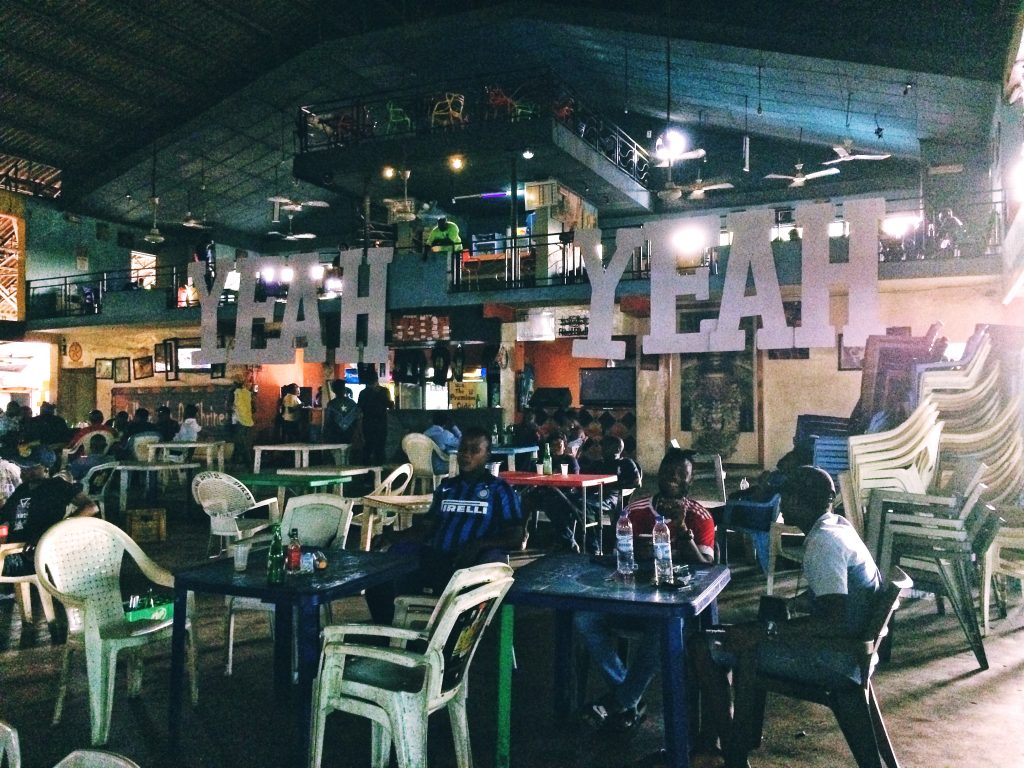 We were there for a movie showing, to be followed by a Femi Kuti concert. The movie was a waste of time (I'm still bitter that I will never get those two hours of my life back!) but Femi Kuti did not disappoint. Uncle Femi (yes I called him "Uncle" – we're like that now that I have seen him perform!) held a note on the saxophone for over 10 minutes. I could not believe it. Incredible. There are cage dancers there, yep I said that, but they fit in with the vibe of the place. It's not seedy or vulgar…at least not in my opinion. All the dancers were literally my #goals and the energy of the place was electric. Someone was dancing so hard, he had to change shirt…TWICE. It's that kind of place. As I said, no airs or graces. Now that I've seen Uncle Femi in action, I need to check Cousin Seun off my list too.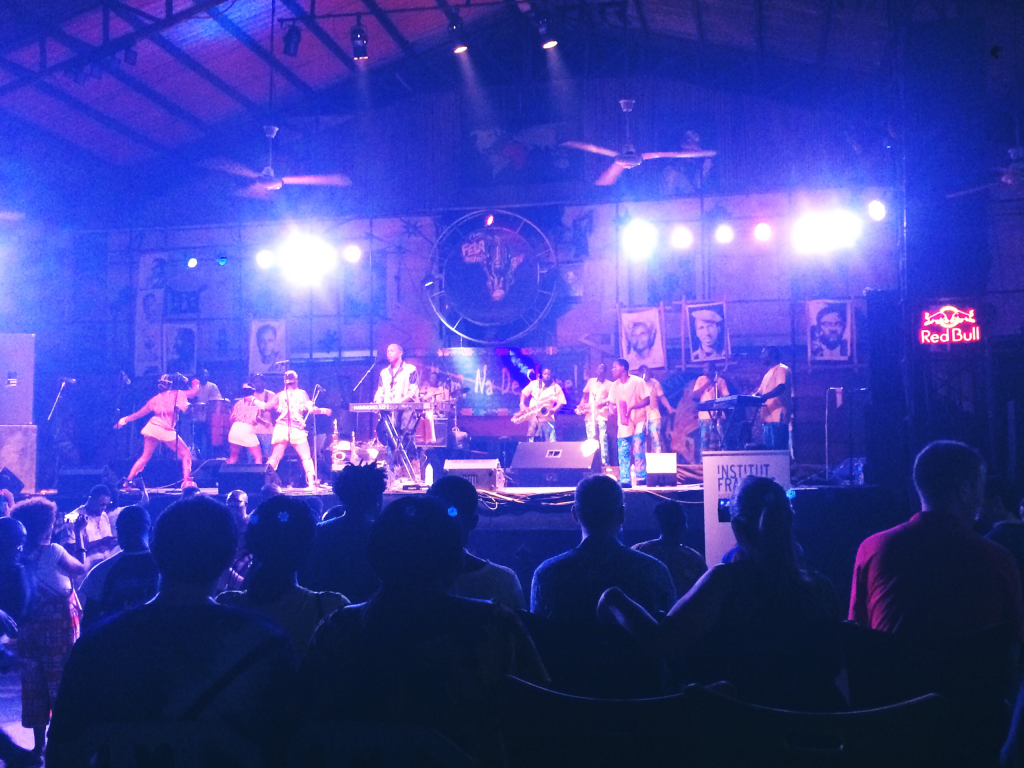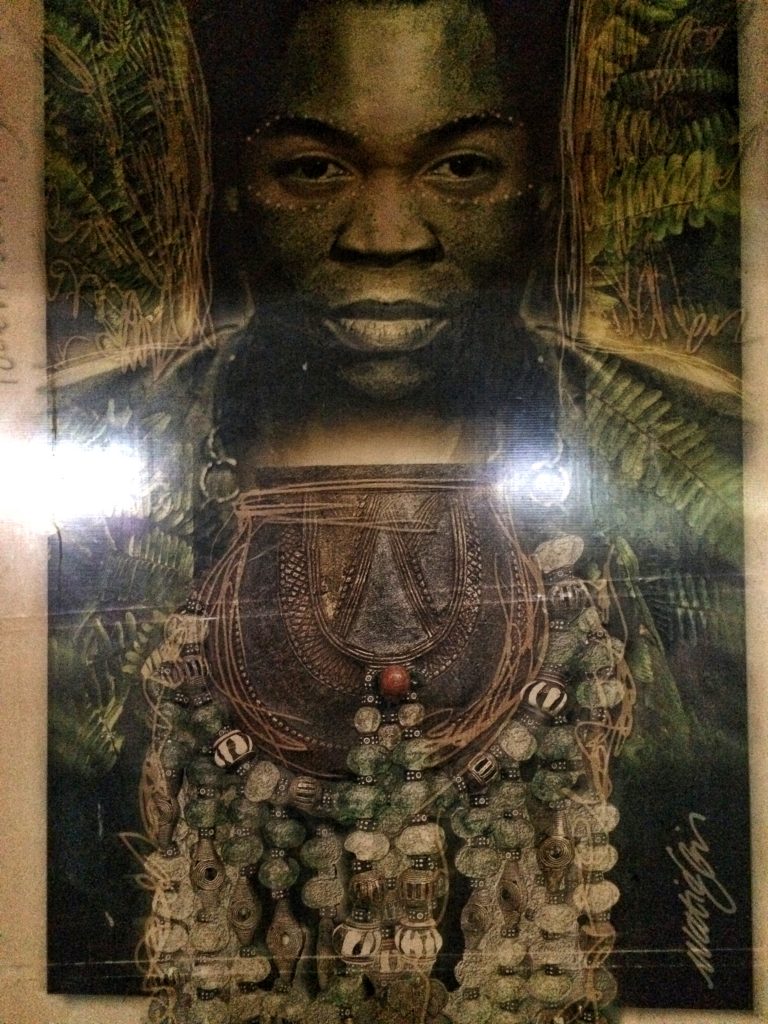 Getting there – The New Afrika Shrine, 1 NERDC Road, Agindigbi, Alausa, Ikeja, Lagos. Femi Kuti performs there on Thursday nights (rehearsal jam sessions) and Sunday nights, whilst Seun Kuti performs there every last Saturday of the month. Admission fee for concerts is usually N500.

Have you been to the Shrine? What are your thoughts? A must-see Lagos experience or not? Pipe up in the comments!