The first time I travelled solo was completely unplanned. It was not intended as a moment for me to thumb my nose to the world and show everyone I am an independent woman who waits for no-one. In fact, my original plan was simply to go to Paris for 3 days and stay with a friend. It was not my first time in Paris but my first time post-university in Paris. Having been recently bitten by the travel bug with Tunisia and Cuba as my first two notches on my traveller belt, I decided to go over some well-trodden territory and visit my favourite city.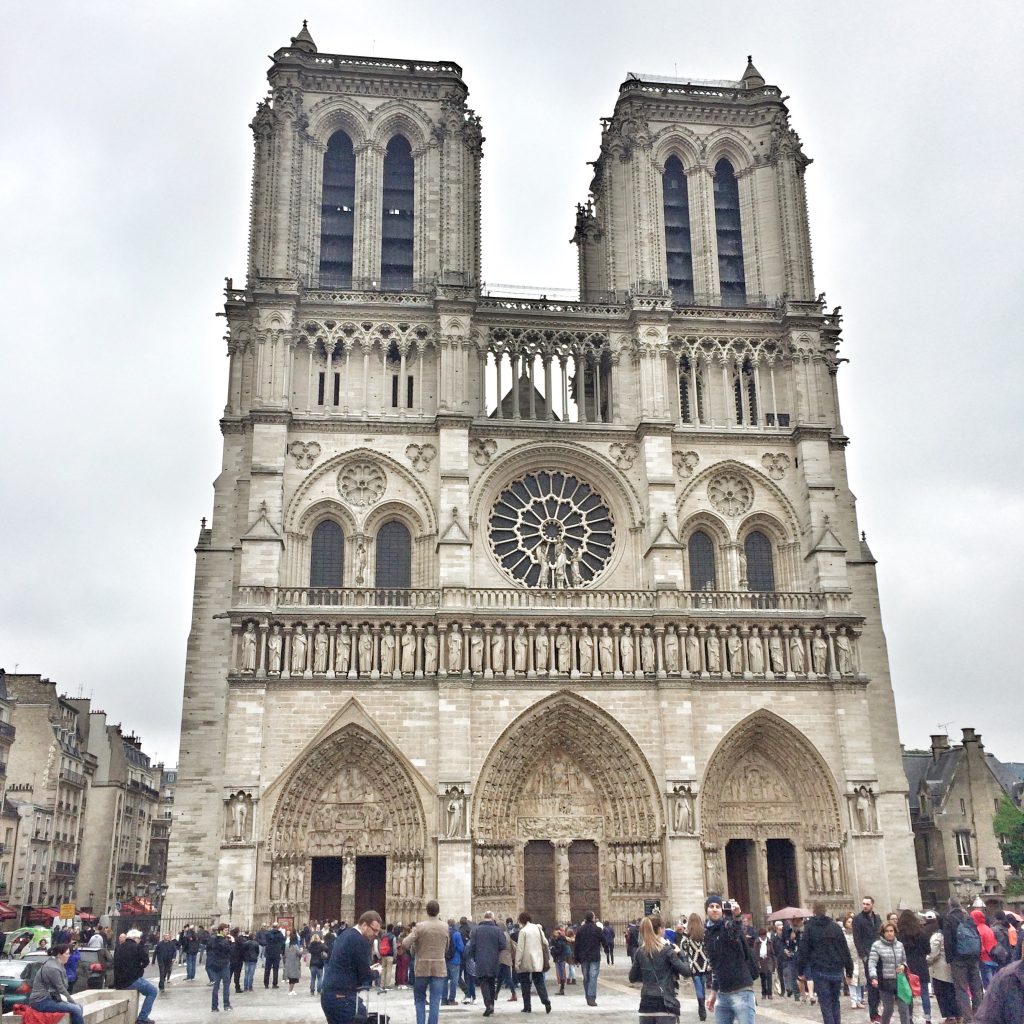 I had booked a hotel at first but later arranged to stay with a friend. It was probably fortuitous then that I couldn't cancel the hotel. The night before my trip, my mom called and walked me through the packing process. She still wasn't comfortable with her little girl travelling on her own at the age of 24! She asked whether I had printed off my hotel itinerary, how I was going to get to the hotel, whether I had a map, if I knew where I would get a metro travelcard from – all quite basic stuff but I assured her all was well and I was meeting my friend at the train station. She wasn't convinced but I had a 4.30am date with a taxi the next morning so we bid ourselves goodnight. The next morning at 5am, shortly after I arrived at King's Cross St Pancras, I received a text from my friend. She had been called away to work in Toulouse and could not meet me anymore.
I died a little inside when I read that message. My train was scheduled for 5.55am and I was wondering whether to just turn around and get on the first tube back home. My mom called, asking whether I was excited about going and warning me to be careful, and all the while I was thinking, "I don't even know if I can get on the train, I don't know what the point of my going anymore is, I really don't know what I have signed myself up for." In the end, I didn't tell my mom, she just said a little prayer for me on the phone, bid me a safe journey and I got on the train.
Upon arrival at the Gare du Nord, I strolled up to the information desk and confidently asked where my hotel was located. Bear in mind, it's not like I was staying somewhere well-known like the Four Seasons; it was just a cheap little hotel. The guy at the desk asked me what area the hotel was in to which I responded "I don't know". He asked if I knew the metro stop for the hotel to which I responded sweetly "I don't know which is why I need your help". He probably thought, "look at this silly girl who doesn't even know where she's going!" He wasn't far off! He dug out his A-Z (pre-Google maps days too) and took the time to carefully explain and write down which trains to take, where to change trains, which Metro stop to get off and how to get to my hotel from the station. Bless him!

Despite the man's best efforts and clear directions, I still ended up having to ask for directions when I got out of the Metro (I am so directionally challenged it is tragic!). I finally got to my hotel, laid on my bed and bawled. I cried because I didn't intend to be on my own. I cried because I had really been looking forward to this trip and all of a sudden someone had just da-ba-ru-ed ("destroyed" for the non-Nigerian readers!) my plans. I cried because I was in Paris and I felt like I couldn't enjoy it because I was all alone. What was I gonna do? I had a moment of clarity. I had been wanting to travel for so long and now, I was just gonna stay in the hotel, for the next three days and do what – cry? Nope, that was not gonna happen. This is what happened instead. I got off my bed, wiped my face, said a little prayer, which was basically "Lord, we're doing this together", then set out to discover Paris a whole new way.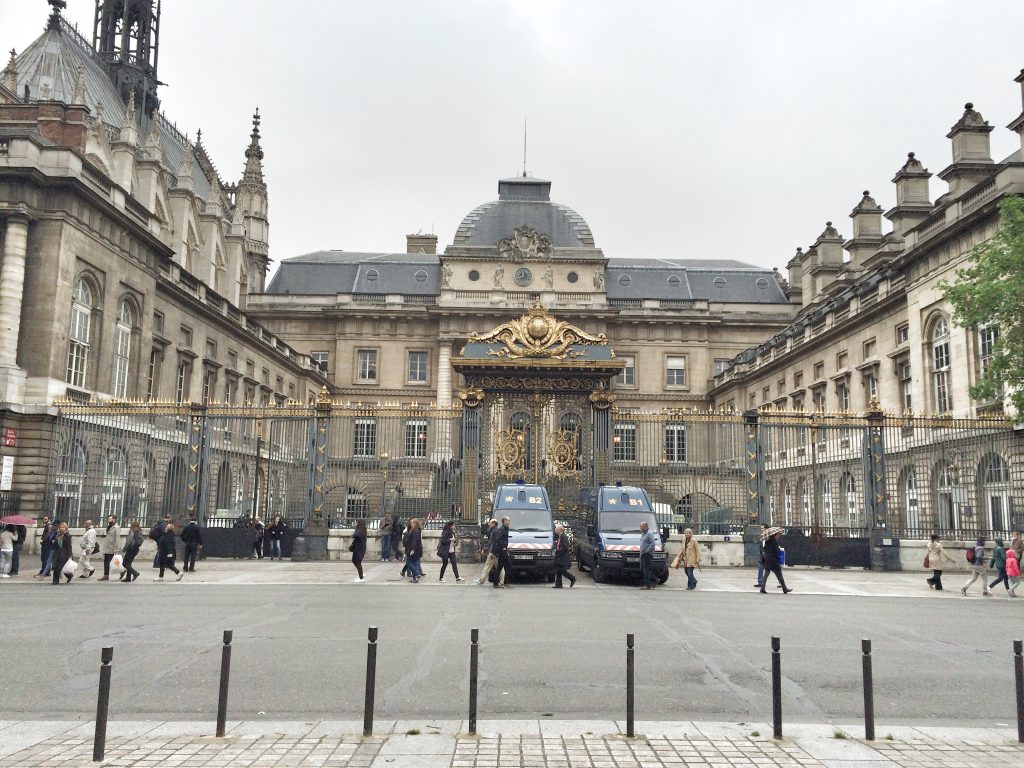 I did a tour of the museums, got in for free a few times because of youth passes (how I miss being under-26 years old!) and sometimes, because frankly I think the admission guys just felt sorry for me! I will never forget the experience. I will never forget navigating my way by bus (!) to an open-air cinema festival and enjoying "Plein Soleil". I can't forget running for the last train having only discovered at the very last minute that my grand plan to get a night bus back to my hotel had a slight snag – there were no night buses in that area! I won't forget doing my little shopping tour of Pigalle and Montmatre and huffing and puffing my way up the stairs of Sacre-Coeur.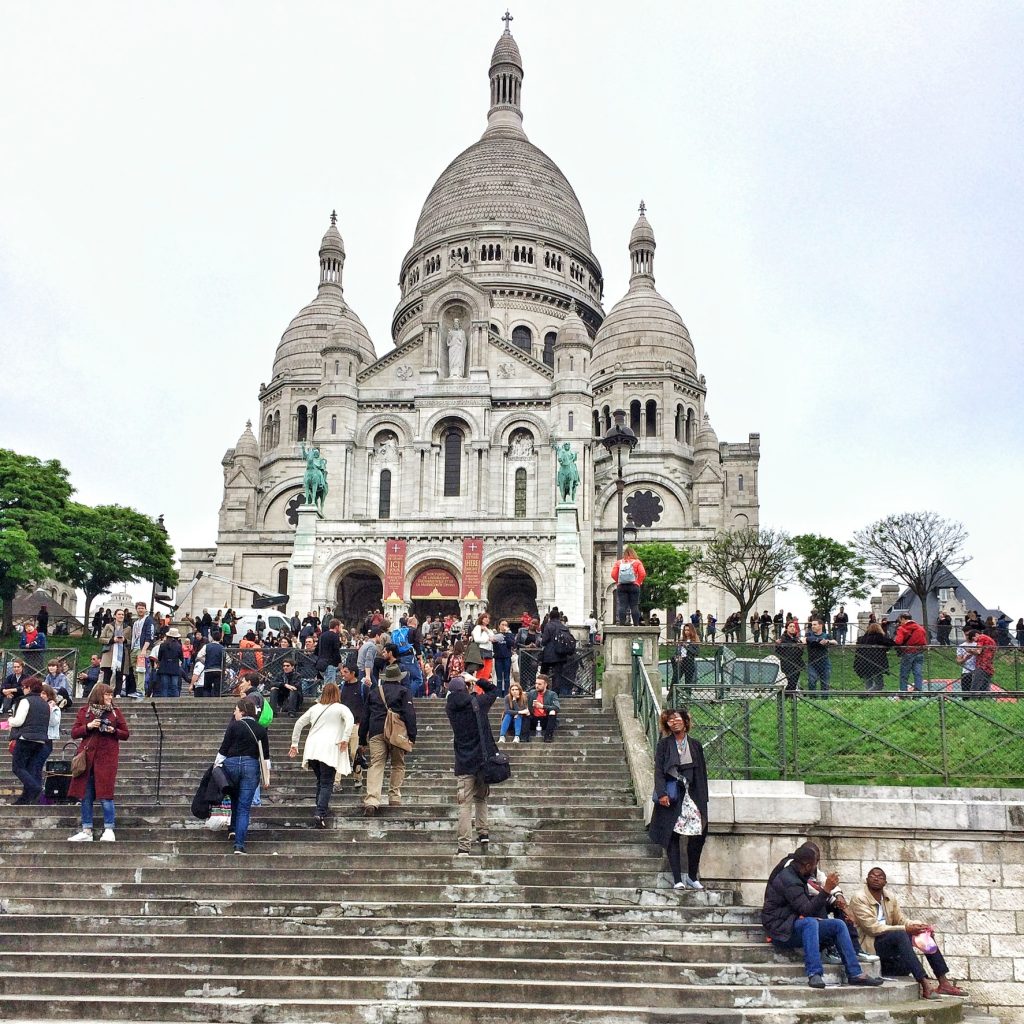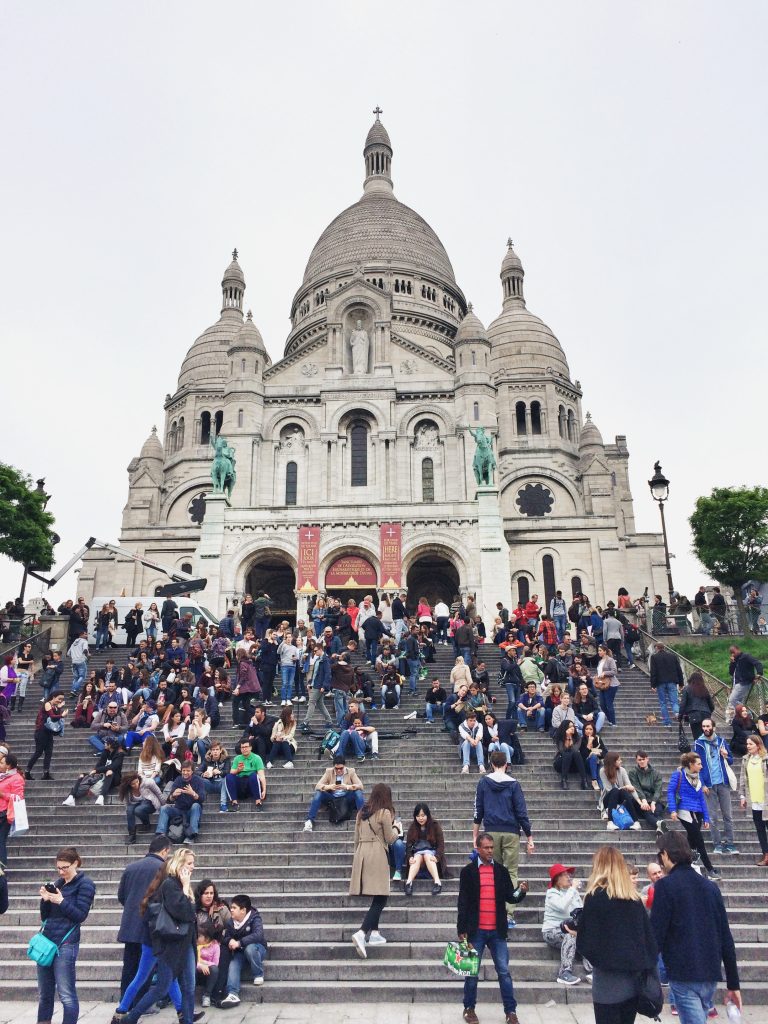 I cannot forget walking along the Seine, having my own movie moment. I could never forget my discovery of the Marais district, which honestly is now my home away from home in Paris. I won't forget just how much fun it is and could be had getting lost in Paris on your own. I won't forget having an hour long chinwag with my mom at a payphone at Les Invalides (pre-iphone and facetiming days), watching Parisian life go by and gisting with my mom in Nigeria. I spent a bomb in that payphone but I had a really good time. It was great having that connection; it just picked me up and my mom encouraged me to make the most of the city whilst I was there. She was like "you need to go to this place so you can do a little bit of shopping and make sure you go this other place so you can see some nice things".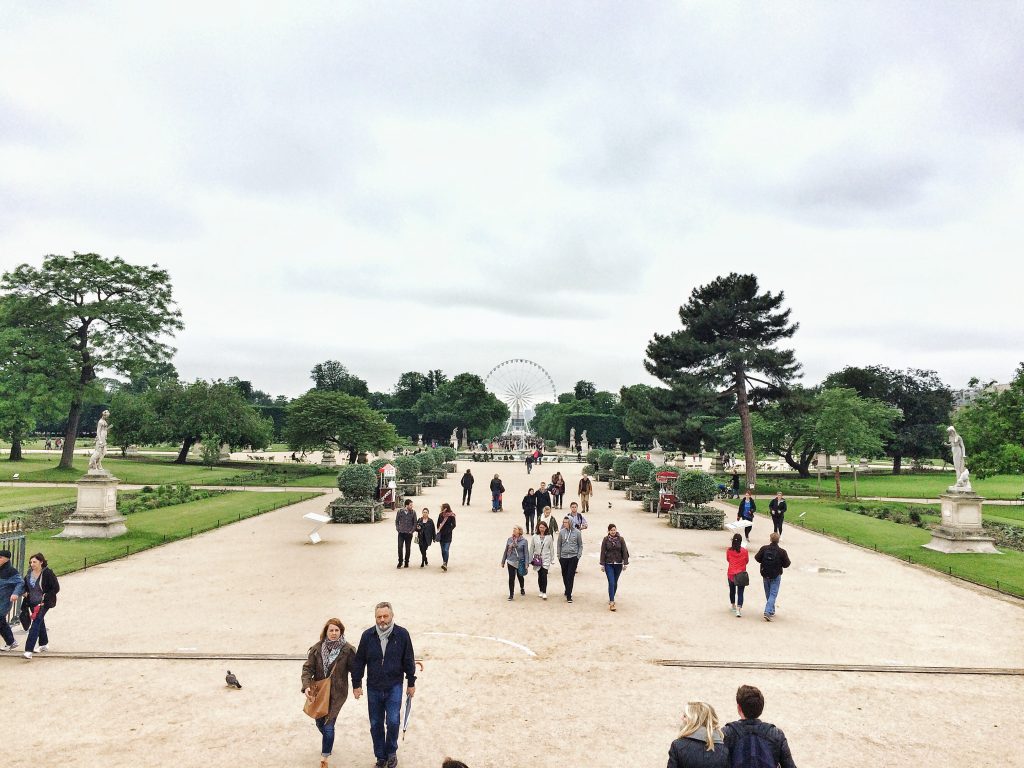 I won't lie, solo travel can be hard sometimes – you may feel lonely and sometimes awkward when visiting restaurants on your own, booking yourself on a tour or during general sightseeing and looking for someone to take a photo of you at the sights. Solo travel is not for everyone but it's at least worth having one experience of it to make that definitive decision whether it's for you or not. There is absolutely nothing wrong with you if you don't want to travel solo. However, if you embrace it, you open yourself up to so many, endless opportunities and all of a sudden, nothing can hold you back apart from time and money. It means you are in full control of your life, your movement, your time and most importantly how and where you spend it.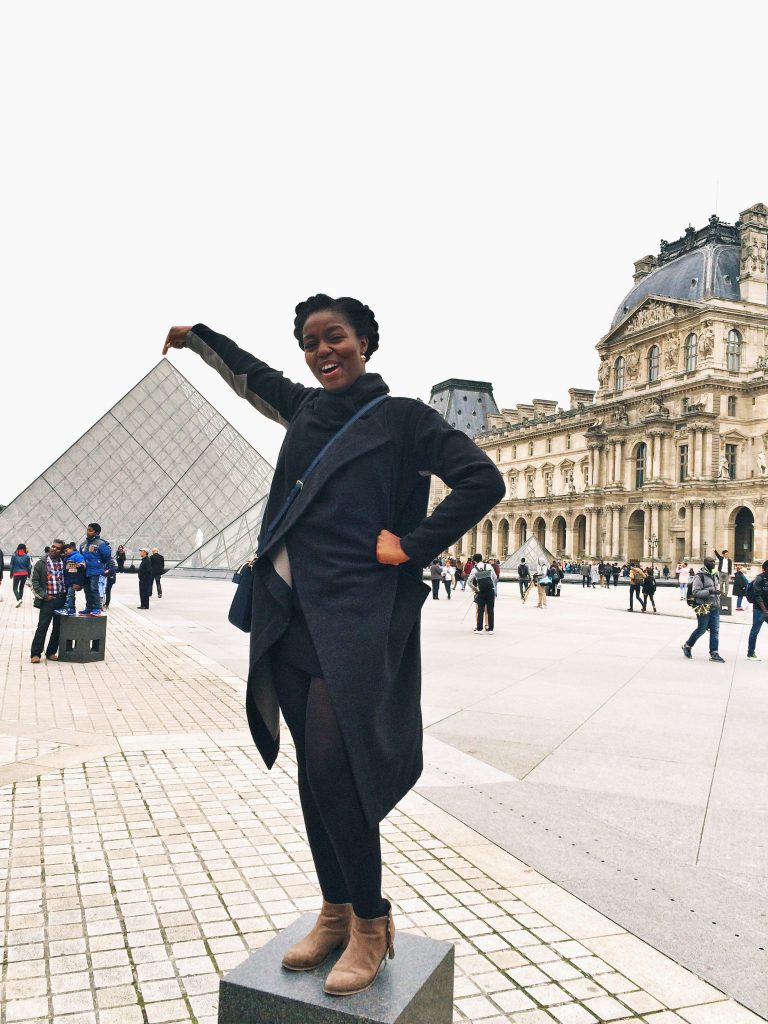 Paris, I won't forget you, my first introduction (albeit unintentional) to solo travel. It's not been my only solo travel experience but it was definitely a defining point in my life where I realized that I can do things like travel on my own and the world won't end if I don't have a travel buddy. Thinking back to the moment when my heart stopped at St Pancras station when I got that text, I could never have imagined what a wonderful time and what amazing memories lay in store for me if I just took a chance and got on the train venturing into the open arms of the city. Paris is often described as the city of romance. It didn't disappoint me; it was most certainly an affair to remember; the affair being between myself and the city. I'll always have Paris, and she most certainly has me secure in her clutches!
What are your thoughts on solo travel? Are you for or against it? Please share your thoughts and experiences in the comments below!
p.s. pictures are from my recent trip to Paris, which I shall be sharing very soon!