If you've not checked out my Harmattan night time beauty routine, do check it out HERE. This post sets out the details of my Harmattan morning routine, which is slightly different to the night time routine – less products and more streamlined. Harmattan may be coming to an end now but I doubt my routine will change too much. I will let you know if it does. Here goes: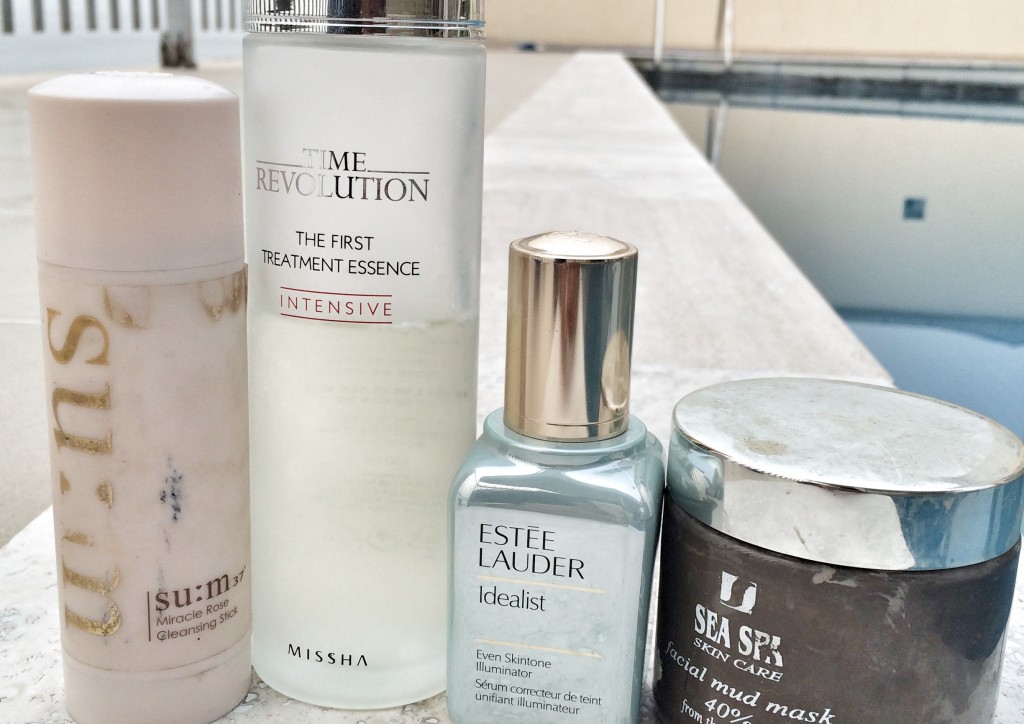 Cleanse – with Dudu Osun (African black soap) or Su:m37 Miracle Rose Cleansing Stick
Both of these cleansers have been wonderful to my skin; gentle but doing the needful, cleaning away the products and any grime from the night before and giving me a cleansed and bare palate ready for the next steps of the regimen.
On Saturday mornings, I will use a mud mask on my face after the first cleanse, like a deep clean on my face. This stuff works wonders; my face feels cleaner, my pores are open and able to breathe and my skin feels super smooth. The only thing is the sting if you use this mask when you have a cut on your face – this is sea salt and it does not play!
Tone – Missha First Time Treatment Essence Intensive
I have raved about the Missha First Time Treatment Essence and now Missha went and did one better – coming up with the "Intensive" version of their already awesome product. I really love this product – seriously there must be magic dust in the bottle because it is great for improving skin texture, dealing with hyperpigmentation and gives one's skin a wonderful all-round glow.
Moisturise – Estee Lauder Idealist Even Skintone Illuminator
This is a new addition to the skincare arsenal for me but I really like what it has been doing for my skin so far. The great thing about this serum is that it is not greasy or heavy. Since coming to Nigeria, I have struggled with using emulsions and creams. My skin is already oily so creams only added to the clogging of my pores. This product is a very light serum where a little goes a really long way. It gives a radiance to the skin that makes me feel confident to go out without makeup. Sadly, this product (nicked from my mother's beauty arsenal) has been discontinued so I will need to find a replacement that does the same job by the time it finishes, eek!
There you go guys – my current night time and morning beauty routines. What's your Harmattan beauty routine? Please share in the comments below!