Hi all!
Hope you are having a fantastic week thus far. I have been meaning to post a review about both of these products and have finally gotten around to it. So without further ado, here goes.
The Body Shop's Ginger Anti Dandruff Shampoo £4.50/250ml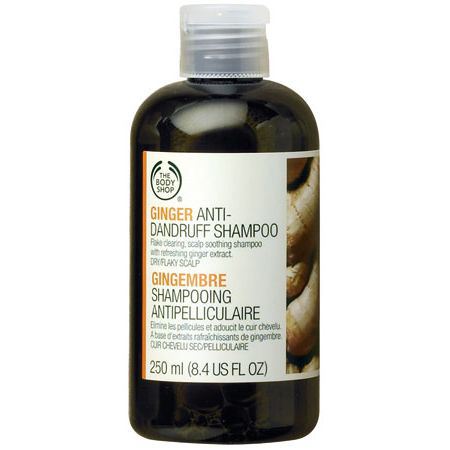 The blurb:
"This refreshing shampoo with ginger extract is perfect for dry scalps.
I have been hunting for a while for a shampoo. I like my Tresemme Naturals Nourishing Moisture Shampoo but I do feel like it strips my hair a bit despite having lower sulphates content in it. I have tried to go the sulphate free route, co-washing my hair or using Castille Soap or other sulphate free shampoos and all that left me with was a lot of build up and an incredibly itchy scalp. I do like using clays, however, it can be quite time-consuming and very messy so not something to do on a weekly basis.
Then I discovered this shampoo. It's great value at £4.50 and I got it on a BOGOF ("buy one get one free") offer so even better value for me! There was an element of mis-selling – the shop assistant said it is sulphate free and I got home and discovered it is not!!! (That's what I get for not peeling off the label covering the ingredients in the shop!) – however, I was not put off and decided to try it out. Reviews I had read on the Body Shop website had said it was great for itchy scalps and a good cleanser so I figured it was worth a shot.
I used it first when I washed my hair for the first time after my Nanosmoothing treatment and it was an absolute treat. It does a wonderful job of cleansing the hair without stripping it of its natural oils. It doesn't leave the hair feeling squeaky clean. In fact, Grace felt both cleansed and refreshed (see what I did there?! ha!) after the wash and felt very soft and smooth, ready for the conditioner. This product also (and surprisingly!) has great slip i.e. the consistency of the product helps to loosen tangles along the hair strands and I could actually detangle my hair whilst using this shampoo, it's that good!
With this product, a little goes a long, foamy, sudsy way so you don't have to use a lot of product to ensure that your hair and scalp are properly cleansed. Yet another point of note on this product is the smell – I really like the smell of ginger! Obviously if you are not a fan of that smell, it could be problematic but I really like the smell and it just enhances the experience for me!
Final thoughts
Honestly I don't think there are any cons to this product. Ok, it is not sulphate free. There is your con. The thing is, sulphate free has not worked terribly well for me in the past and so it is not a big issue for me. The shampoo leaves my hair soft and thoroughly clean without stripping it and the smell makes me think of sweets. It's already absolutely integral to my regimen!
p.s. I love the Q&A section on the Body Shop website which allows users to ask questions about the products (in addition to the reviews!) such as "what conditioner should I use this shampoo with?" or "can I use this shampoo on my colour-treated hair?". Love it!
Design Essentials Natural Curl Stretching Cream $29.99/16oz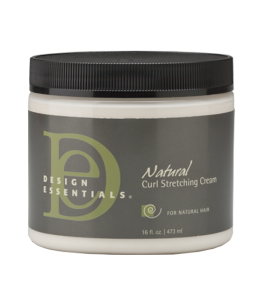 The blurb:
"DESIGN ESSENTIALS® NATURAL CURL STRETCHING CREAM defines curls in natural styles for curly to tightly coiled hair types.
Adds definition to extremely textured hair

Botanicals provides excellent moisture and intense shine

Smoothes and conditions textured hair

Creates beautiful frizz controlled curls"
This product was one of my impulse purchases whilst in America during Christmas. Though I have my tried and tested Cantu Shea Butter Coconut Curling Cream, the product junkie in me was desperate to try this product and so I succumbed to the cravings and bought it (yes, I really will get help!). I was a bit put off by the price at just under $30 (though I can't have been that put off since I bought it!), however it is worth noting that for that amount you do get a lot of product.
The product does what it says on the tin. It provides great definition and stretches my curls; in fact, I have achieved some of my best twistouts to date with this product. It gives my hair glorious shine as well. I don't like the smell of the product though. It doesn't offend me, but I could do without it if I'm honest.
The cream is quite a thick, creamy, greasy texture and it is not to be used with a heavy hand (note to self!). Whilst it does not contain mineral oil, note it does contain "Acetylated Lanolin" which some naturals do see as an equal offender to mineral oil. I can be quite be quite heavy handed with my products but this is definitely not the one to try that with. I ended up with beautiful but greasy curls and a lot of build up. My recommendation is to use this product sparingly (using an appropriate amount for your hair) in order to achieve optimum results that you can enjoy without wishing wash day nearer!
Final thoughts
There are a couple of cons to this product. I don't like the smell, and sometimes I feel like a bit of a greaseball after twisting Grace with this product. However, I absolutely love the results and I guess I just need to temper my product application and rein in my heavy-handedness. It's another keeper and absolute must for my twistouts!
*Please note that I did not receive any compensation for this review. I paid for the products myself and the opinions expressed in this post are mine and no-one else's.
Have you tried any of the above products? What was your experience? Feel free to share in the comments below!