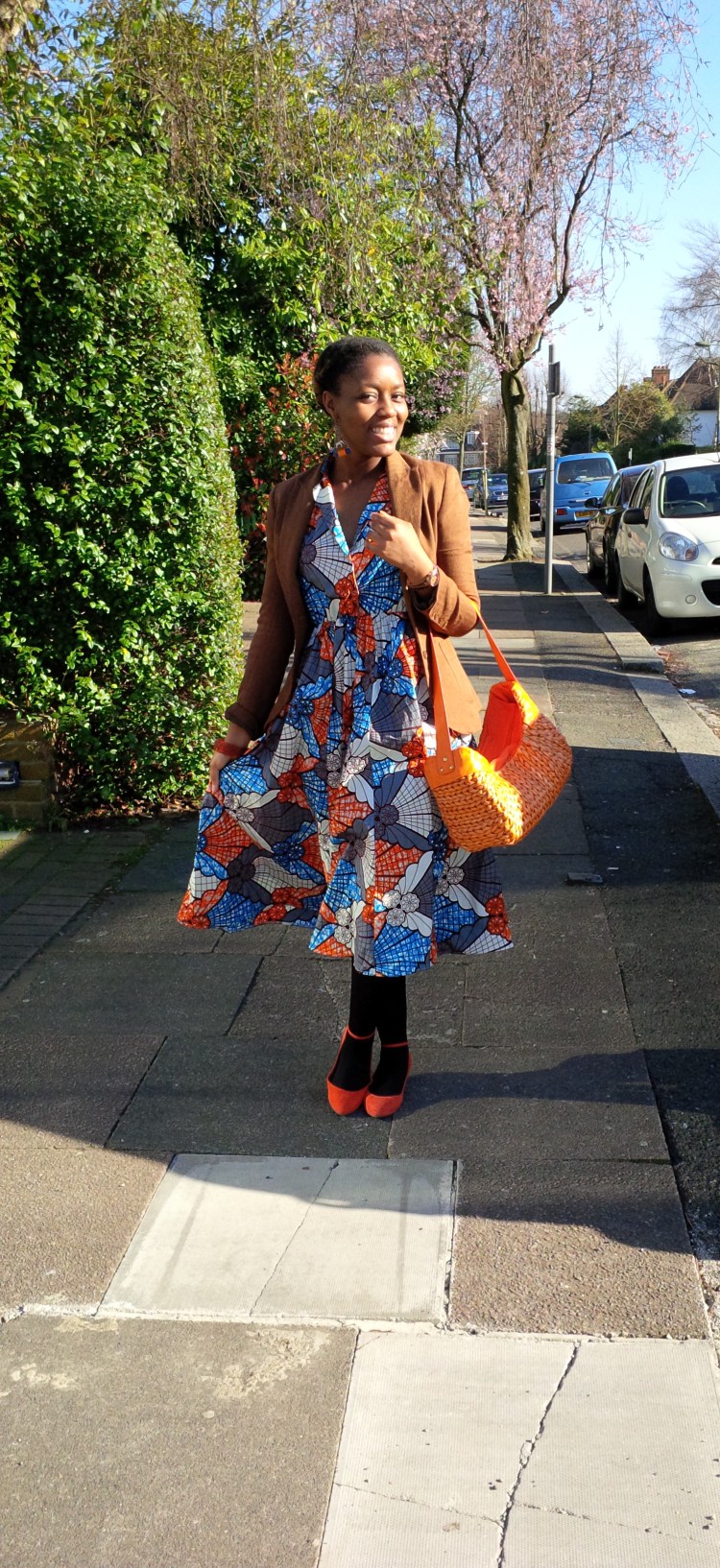 Happy Sunday!! The sun is OUT!! It's been such fantastic weather, I really had to bring out the colours in a big way so I decided to debut one of my Christmas gifts, my Demestiks New York dress. You might recall that I featured some pieces from the recent collection earlier this year in this post. Well I could not wait to wear one of my dresses so here I am in all my glory!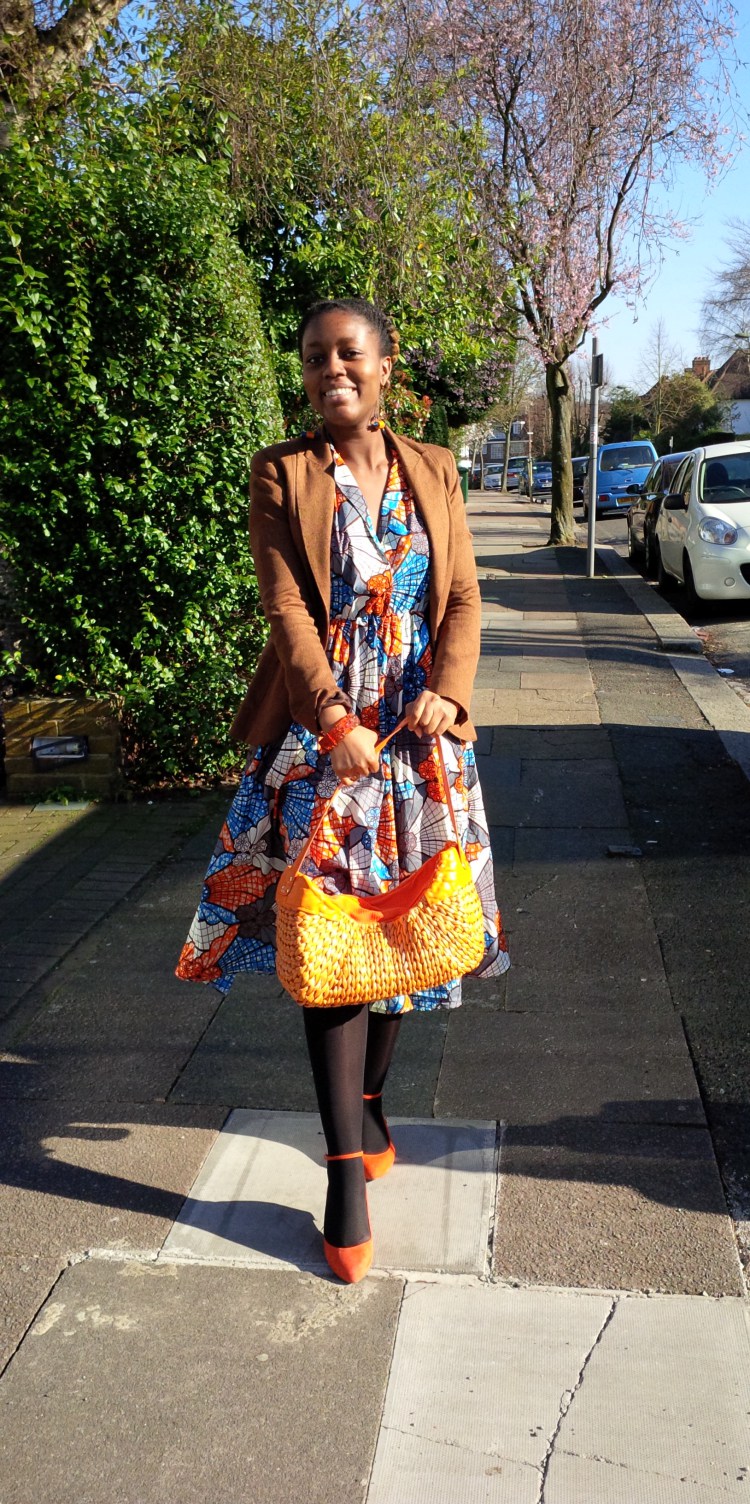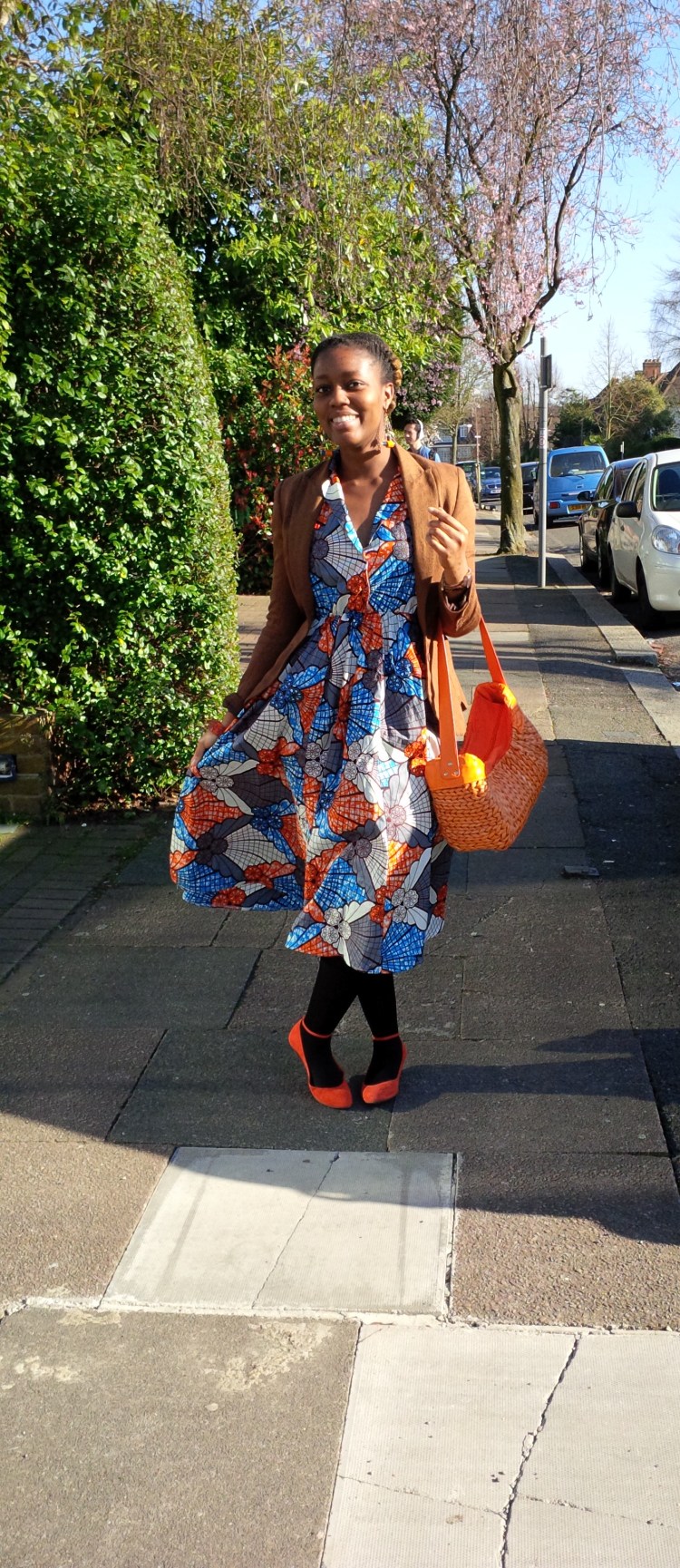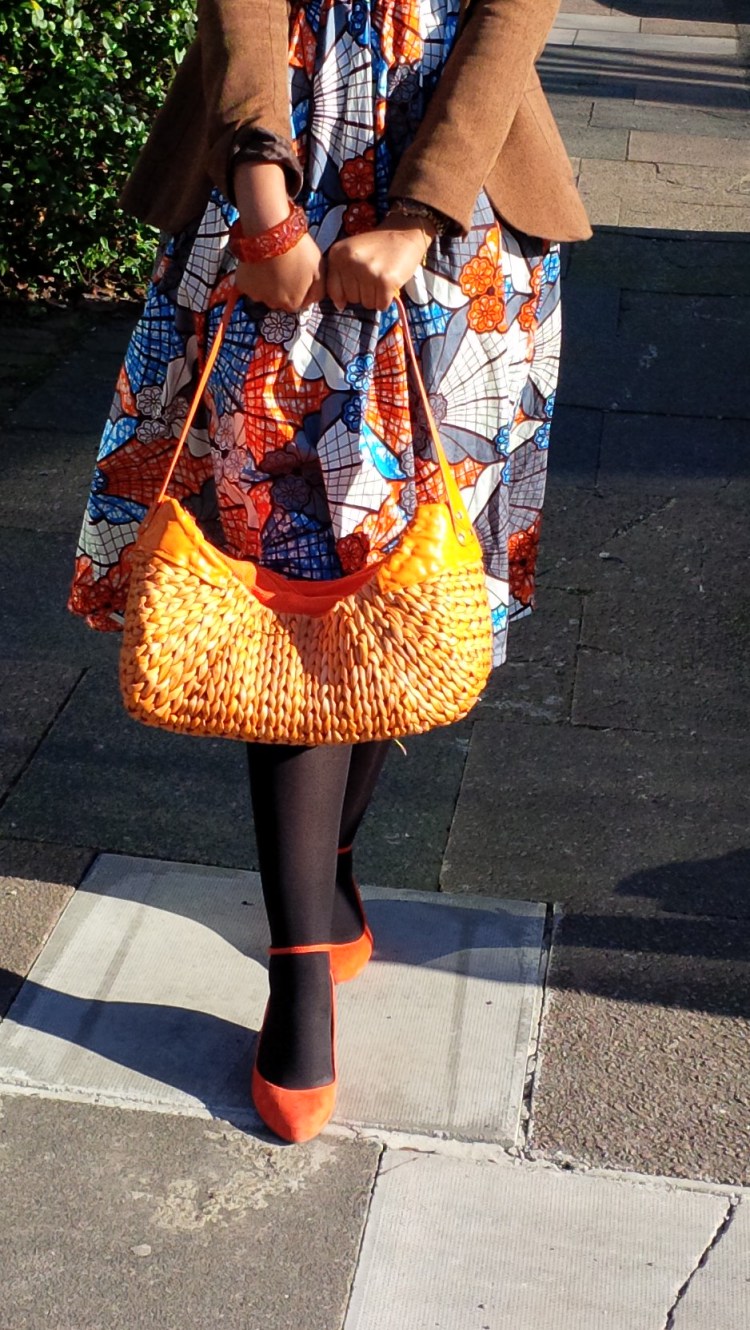 Usually I'm not really into the whole matchy-matchy look with colours, but I just could not resist with this dress. I had to match the shoes and bag with the orange of the dress, I just had to! I was absolutely feeling like Little Bo Peep's cousin from Lagos with the full skirt effect. Loved it!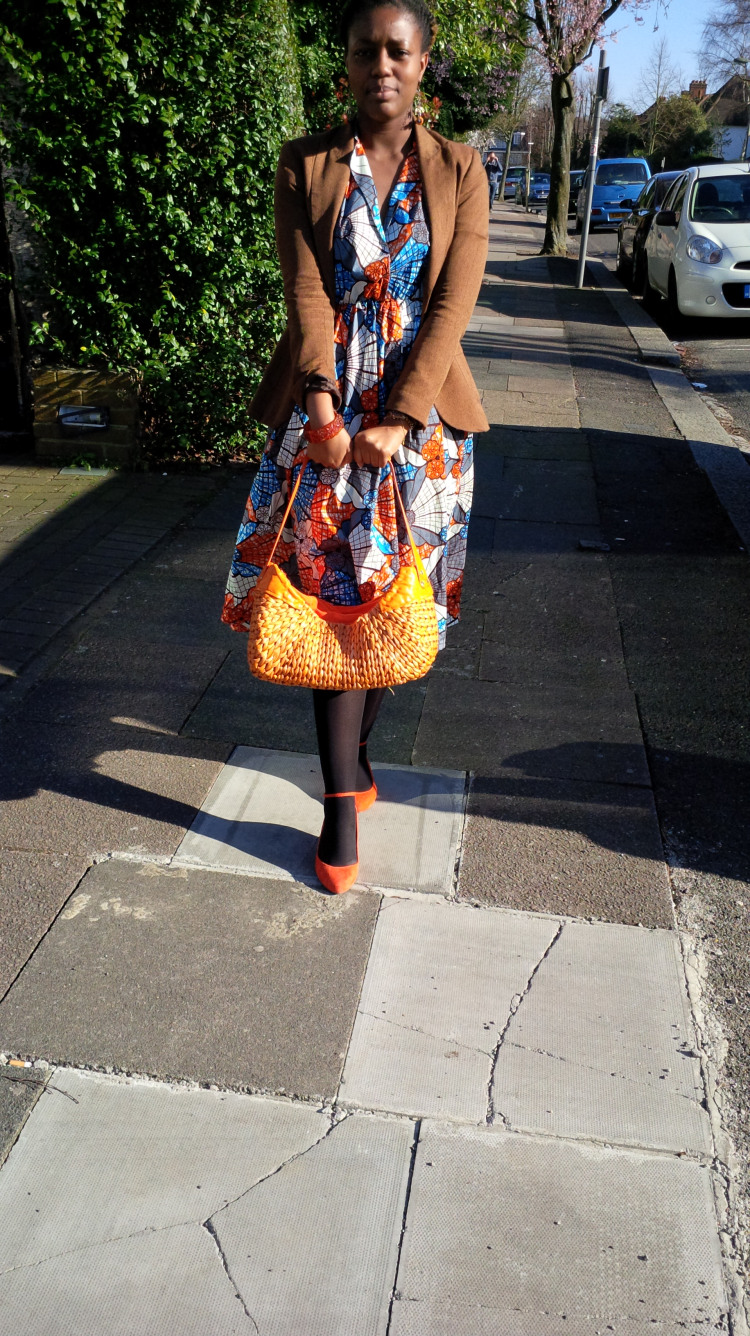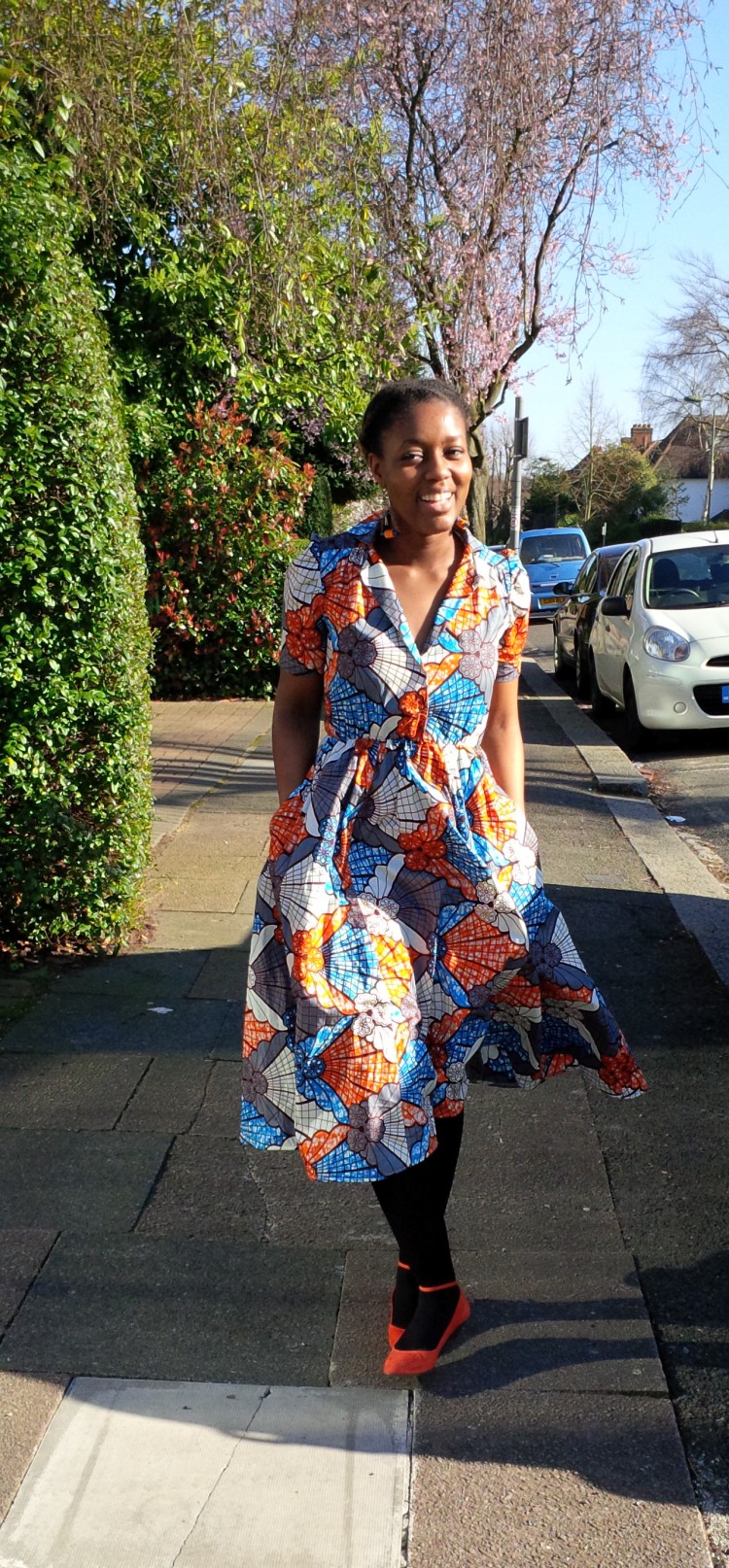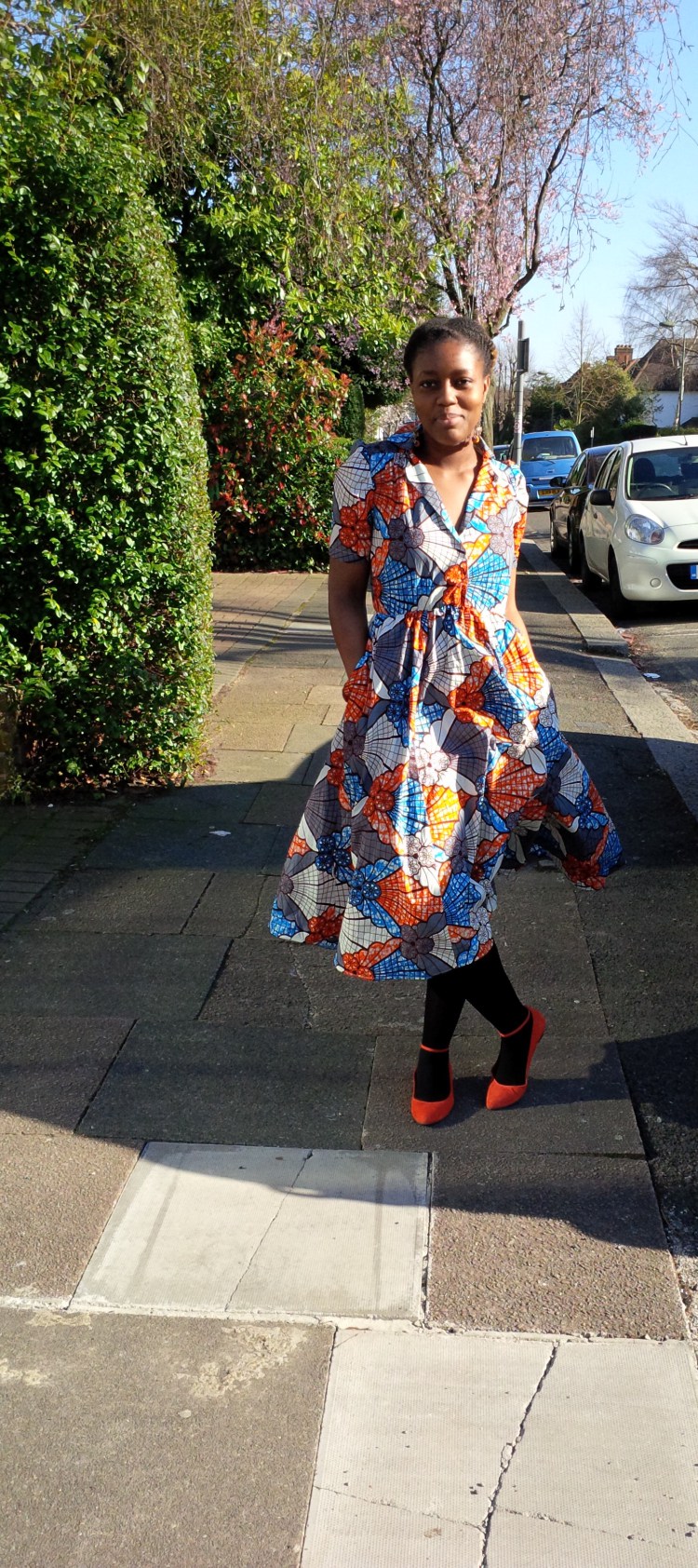 Grace update – I am seriously focused on hair health and length retention in a massive way this year. I've set myself a four week challenge of just wearing protective styles and no "out" styles (so no twistouts or fros for the time being). This Sunday marks the end of week one. I was inspired by this post by Krystal (of the Feisty House) to set out a more detailed regimen or journal-type entry for each week. So starting Wednesday, I shall update you with Grace's status on the second  week of this protective styling adventure.
Till then, have a fantastic start to the week!
Love Bids & Grace
Outfit details: Portia Dress – Demestiks New York (similar here): Blazer – H&M (old); Shoes – Madewell; Earrings – Eklektik Ekhos; Bangle – Indiska; Bag – Gift from my Mama 🙂