Location: London, UK
Grace how you doing? Erm, good question. There's lots and not much going on with Grace all at the same time. I'm really happy to be back in London where I can do twistouts and they last but at the same time, I really want to do something new with Grace. Any suggestions? I think a cut, more like a chop is on the horizon. Hmmm…watch this space.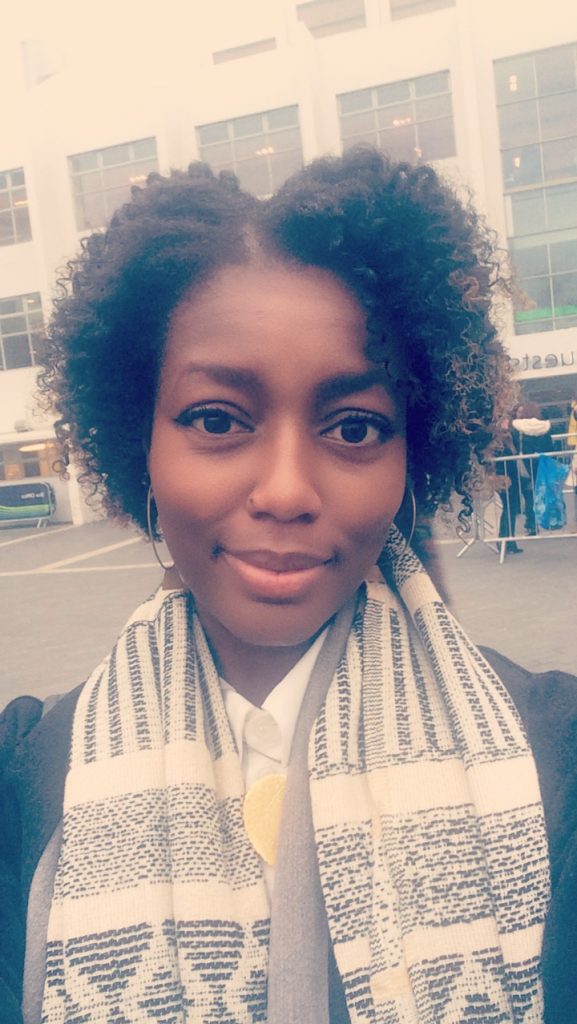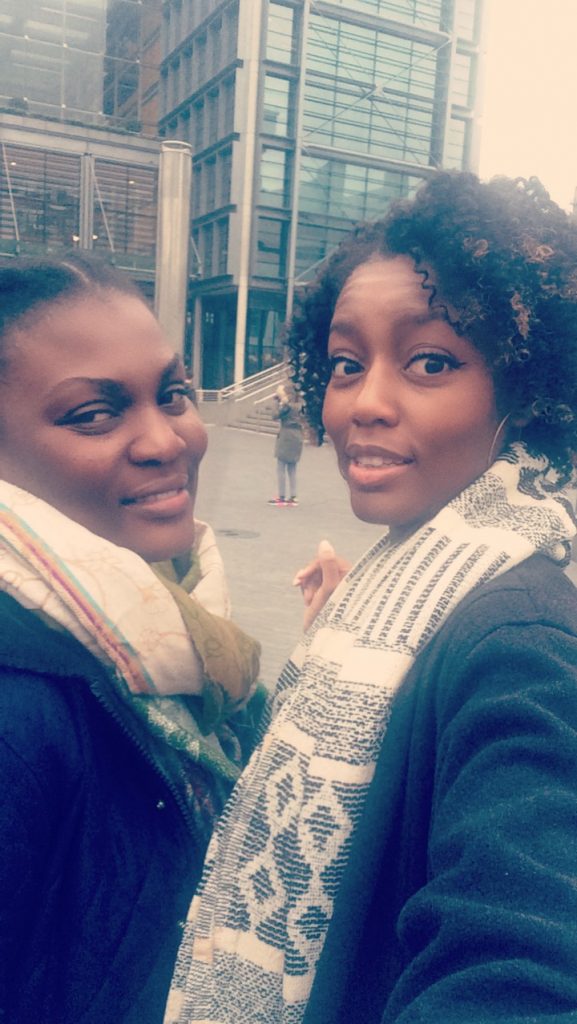 Product love: I am absolutely loving bareMinerals Complexion Rescue Tinted Gel Cream. I don't wear much makeup but when I want to put a little bit on to "pretty myself up", I use this as my balm and every time it works wonders for my face. The blurb says it is a hydrating cream which evens out skintone as well provides UV protection – yes, yes and YES! I'm a believer and I love it!!!
Food cravings: Anything unhealthy. It's the festive season and it's only right that I should gorge myself on anything and everything unhealthy. In the New Year, I will repent and go back to my healthy eating regimen.
Looking forward to: 2017! 2016 has been a pretty good year but it kind of ended on a bit of a confused note for me so I am ready for the New Year. I refuse to carry baggage of any sort into next year. Nope, not happening. The New Year will be a new beginning for me in so many ways and I can't wait! Woo hoo!
Dreading: Going back to law school. I have really taken this holiday very seriously – literally just sleeping, eating and catching up with friends before starting all over again. Don't make me go back, pleaaaaaaaaaaaaaaaaaaaase!
How I'm doing on my resolutions: (click HERE to read my resolutions)
Languages – For both Yoruba and French, I took a break in the last third of the year for a number of reasons, but mainly because of the start of Bar 2 of Law School. I will start afresh in the New Year.
Drums – We already said this will be for next year jo!
Nigerian Travel: Ooh, I did a road trip recently and discovered some beautiful waterfalls so keep an eye on the blog for the trip recap. I think during the course of this year I've done ok on the Nigerian travel front. There's been rock climbing at Olumo Rock as well as some beach adventures at Pop Beach Club in Ilashe and also at Eleko Beach. Other highlights include discovering the art galleries of Lagos as well enjoying the city in a different way by kayaking the Lagos Lagoon. Click HERE to read up on all my Nigerian travel adventures.
Reading – I tried o. I really did. A lot stopped in the last third of the year and reading was included in that list but I tried sha. Here's how I did on the reading front for 2016.
Completed reads for 2016:
Afro: The Girl with the Magical Hair by Okechukwu Ofili
The Wife Project by Graeme Simsion
Divergent by Veronica Roth
Born on a Tuesday by Elnathan John
Say you're one of them by Uwem Akpan
The Secret Lives of Baba Segi's Wives by Lola Shoneyin
Everyday is for the thief by Teju Cole
The Bible (ongoing – trying to read the whole Bible by the end of the year) – I failed in this mission so I shall start again on 1 January 2017.
Cooking – Oh my goodness guys I cooked for Christmas and everyone loved it! I cooked a Keralan curry and it was a huge favourite (well alongside my sisters' pepper soup and beef wellington but still!). So pleased! So whilst the majority of the year has been a bit of a bust in terms of my cooking, at least this last third of the year particularly the festive period has been fruitful cooking-wise.
Goals for the next four months: Well I guess it will be New Year's resolutions, which I am currently working on. So I shall share them in the next post which will be next year woo hoo hoo!!!!!!!!!! Till then, enjoy the last of 2016 and I wish you all a Happy New Year in advance! Bring on 2017!