Yep Grace and I made it to Wimby!!!!!  Woo woo woo!! I have some awesome friends who got me an amazing hook-up and one fine Wednesday afternoon, I found myself in South London on Centre Court in Wimbledon watching the men's quarter-finals. Life is good!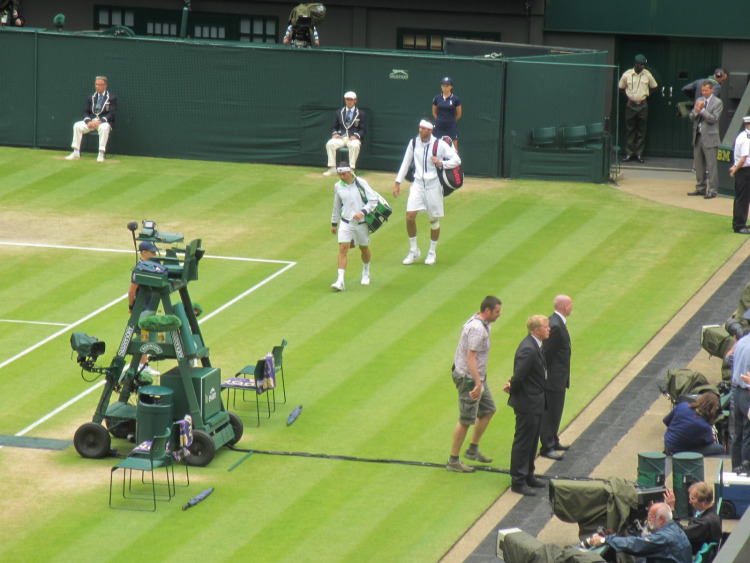 The players, David Ferrer and Juan Martin Del Potro coming out for the first match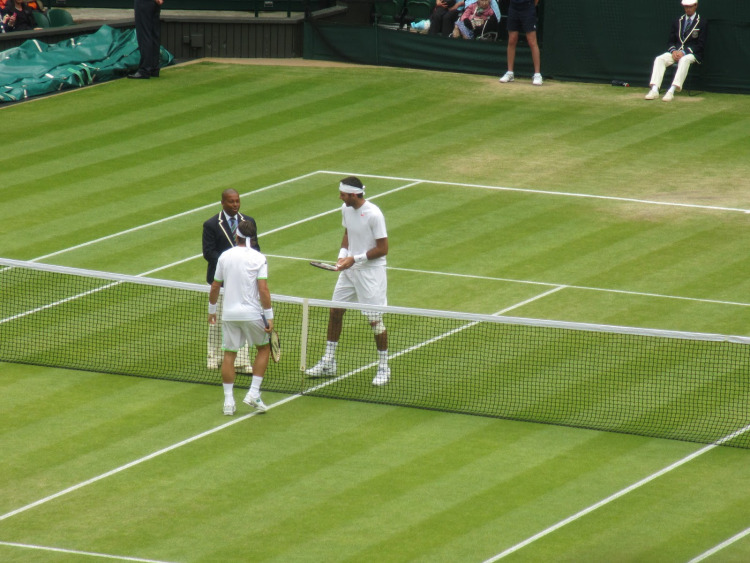 Coin toss to decide who serves first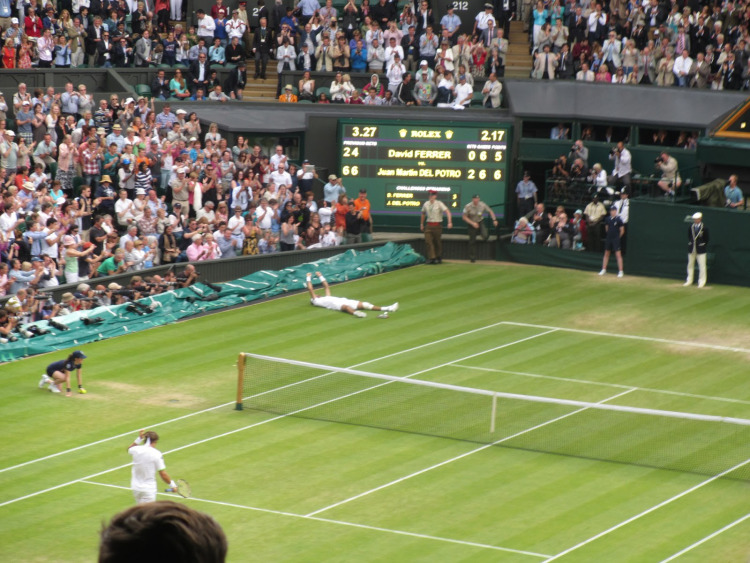 Del Potro celebrating his win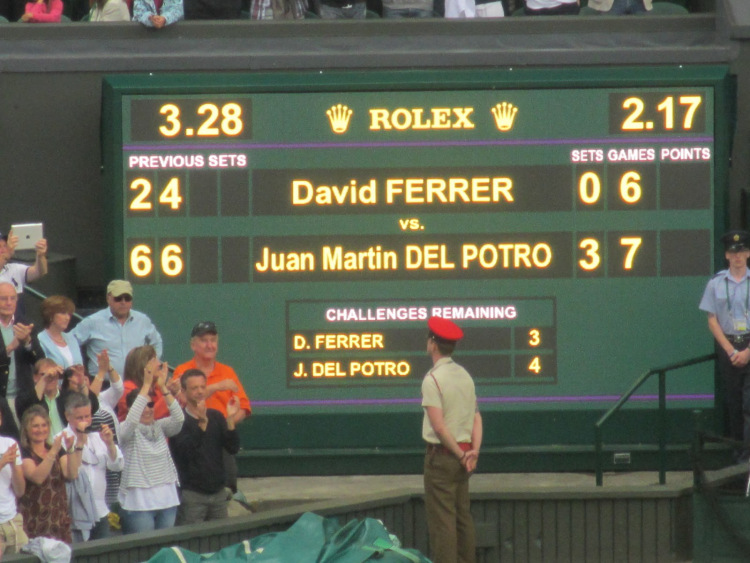 Final scores – 6-2,6-4,7-6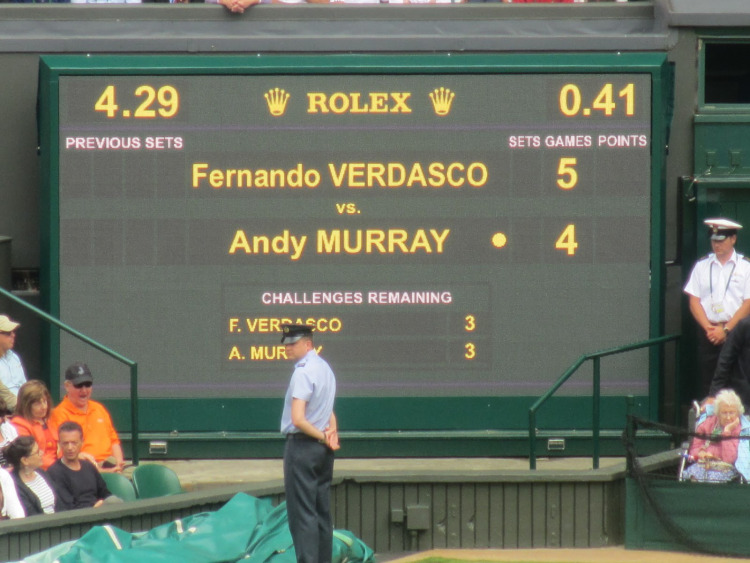 The game everyone had been waiting for!!!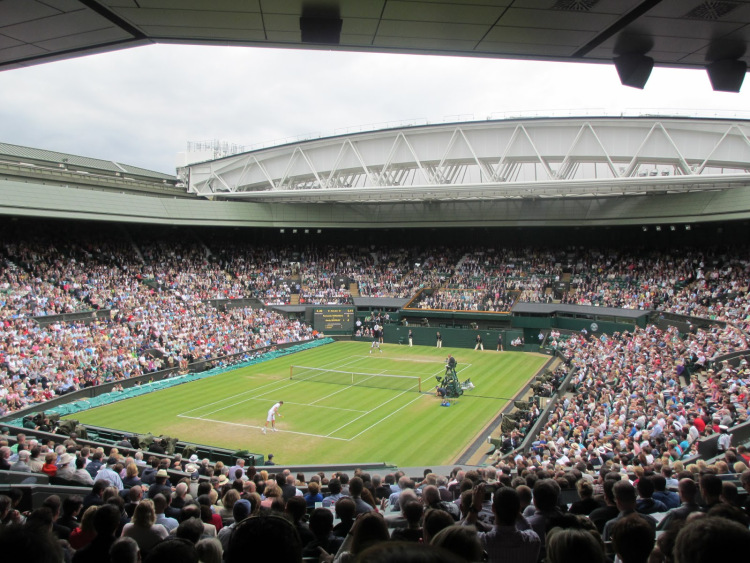 The court was packed out!!!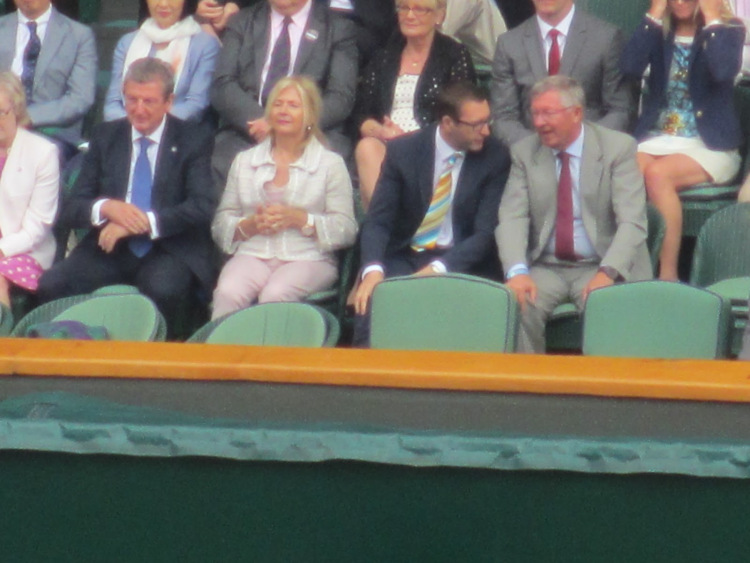 Spot the famous faces? For the footy fans amongst you, you might recognise the England manager, Roy Hodgson and former Manchester United manager, Sir Alex Ferguson.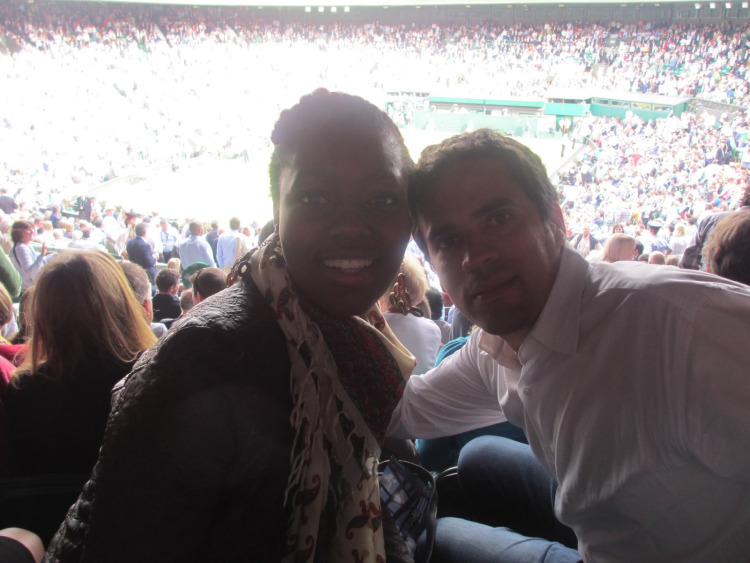 Not my best photo but hey ho haha!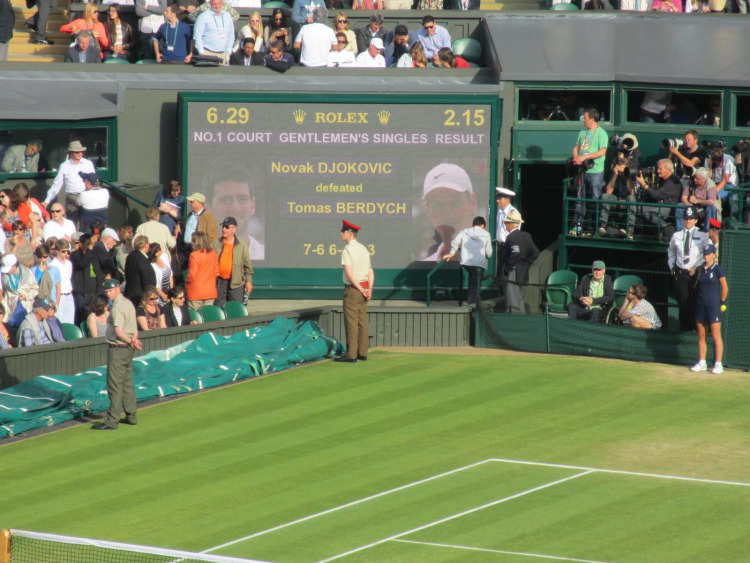 Results of the earlier match on Court 1 – Djokovic won his match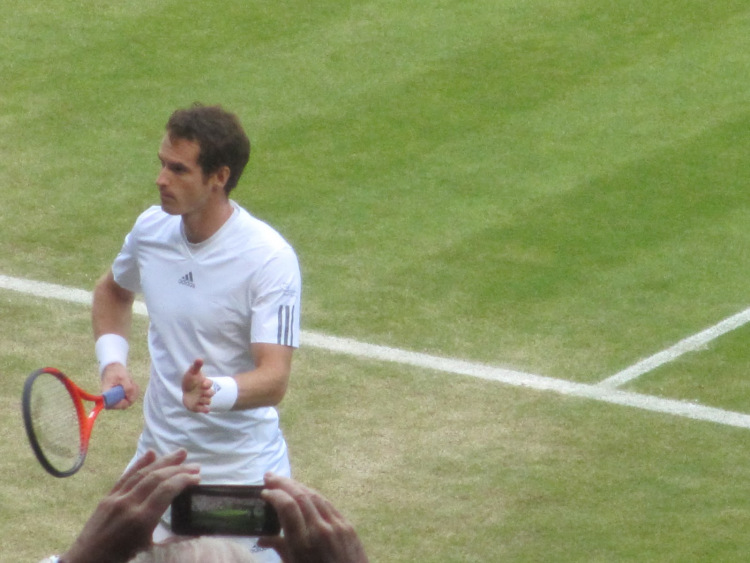 Murray trying to psych himself out of his funk after the first two woeful sets!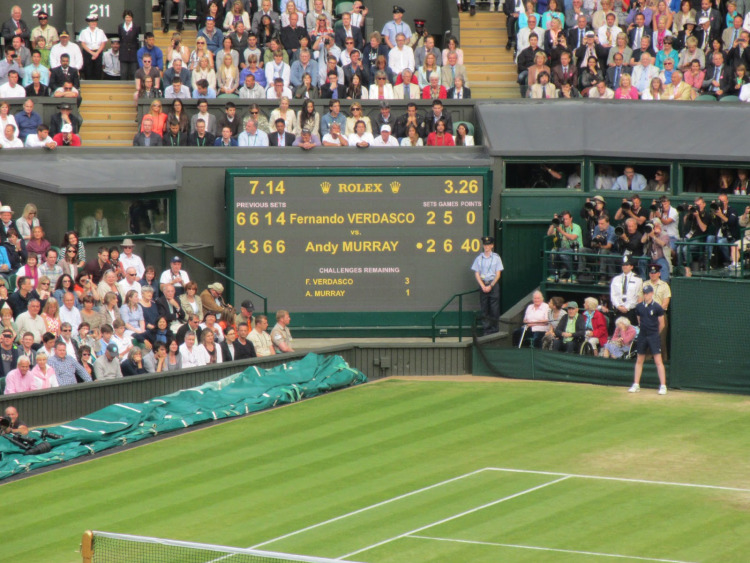 He managed to pull it back and amazingly won the game, despite being two sets down to begin with. Final scores 4-6,3-6,6-1,6-4,7-5.
What was Grace up to? Well here's how she was looking? Sorry this is after the event, and I'm a bit tired so forgive the haggard look haha!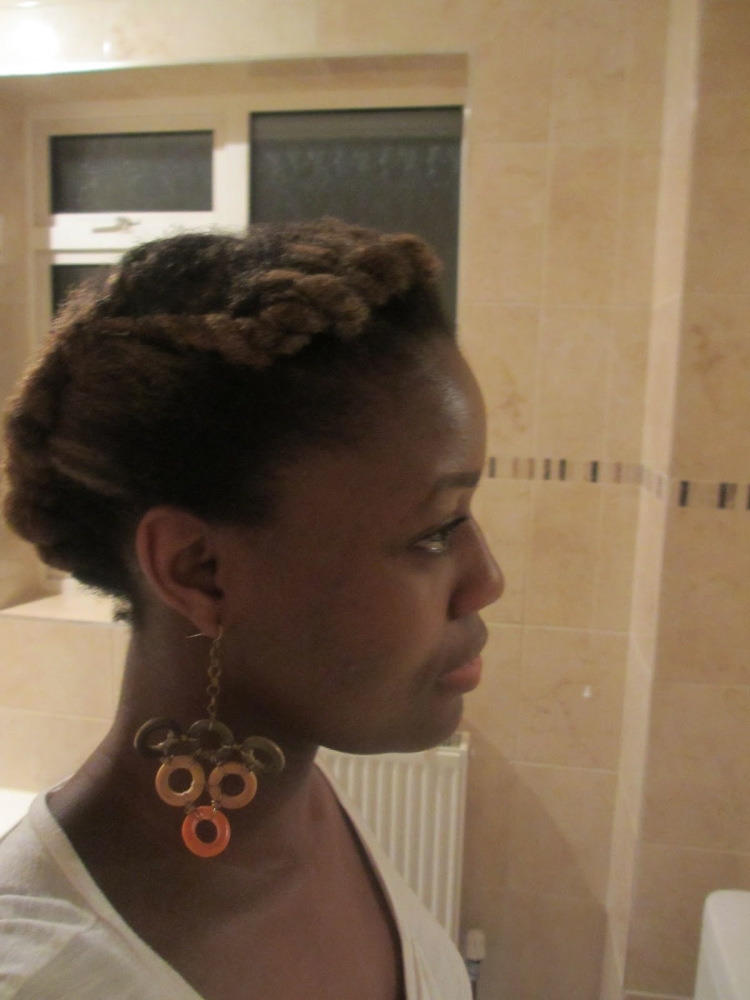 Side view
Basically the look is three big flat twists, two at the back and one across the top of my head. They are all pinned together to like one big flat twist going round my head. I've been rocking this look pretty much all week and it is so handy because I don't need to do anything to my hair in the morning or night apart from spray and seal with my Argan oil. Love it!!!!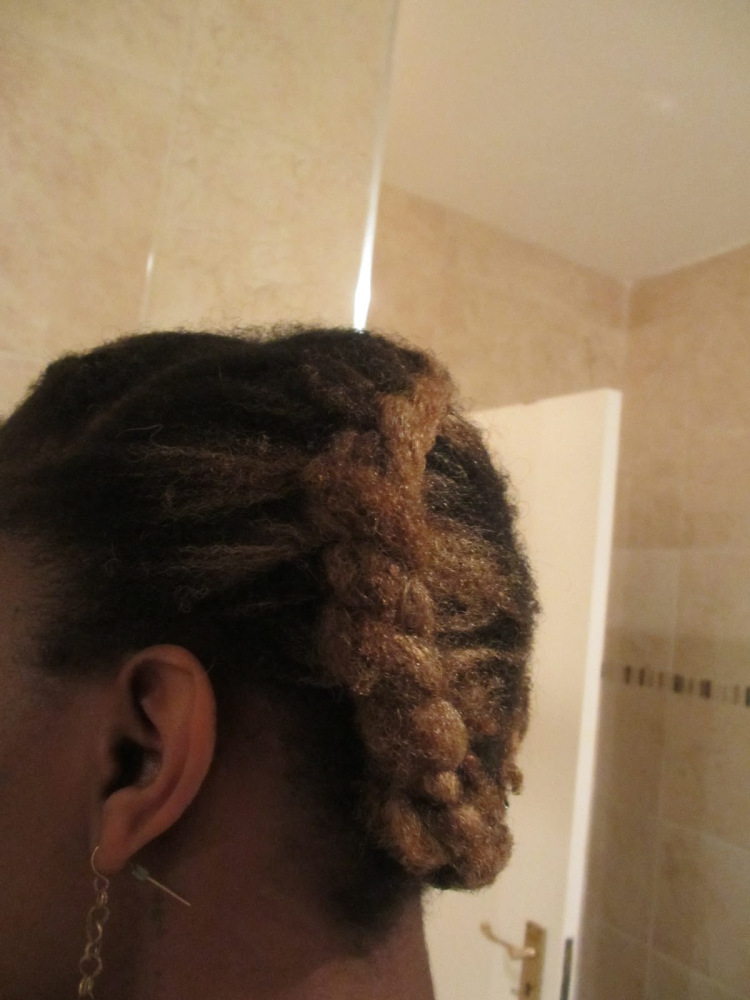 Another side view – a bit messy so I retwisted it.