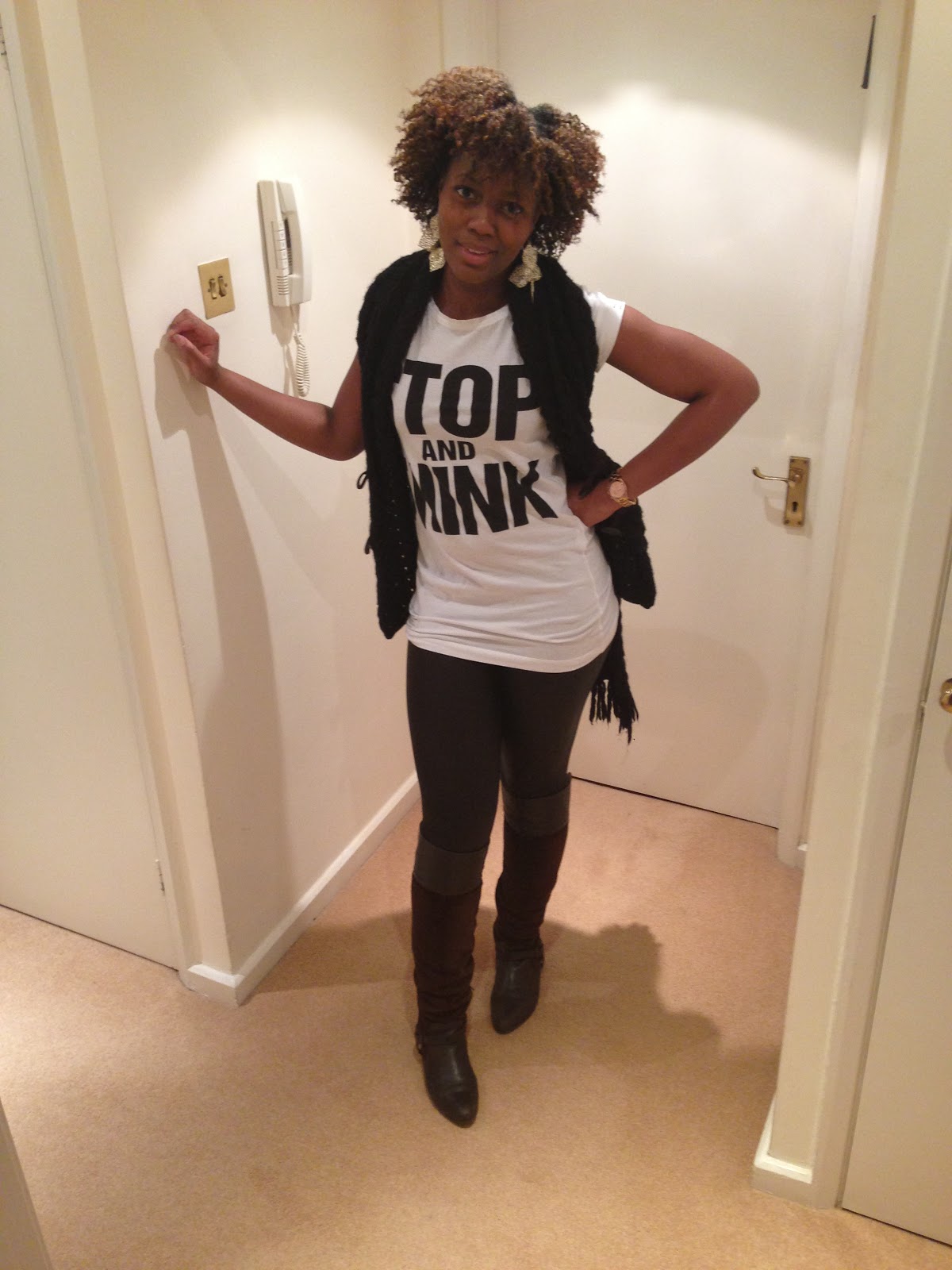 I was heading out to the birthday party of one of my besties. My hair was bigger and fuller, the curls were looser – loving it!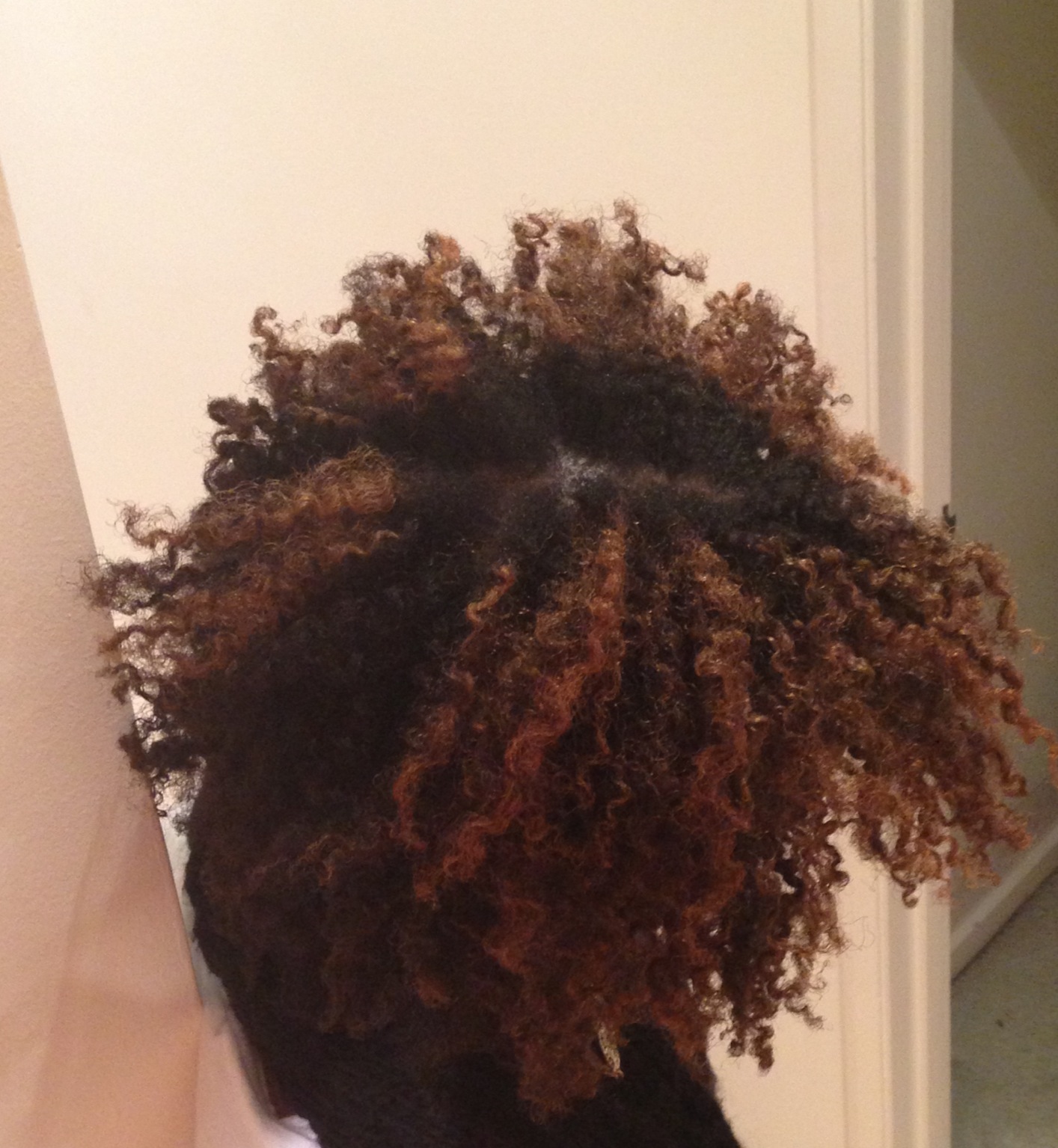 Not as defined, more wild and free like I love it!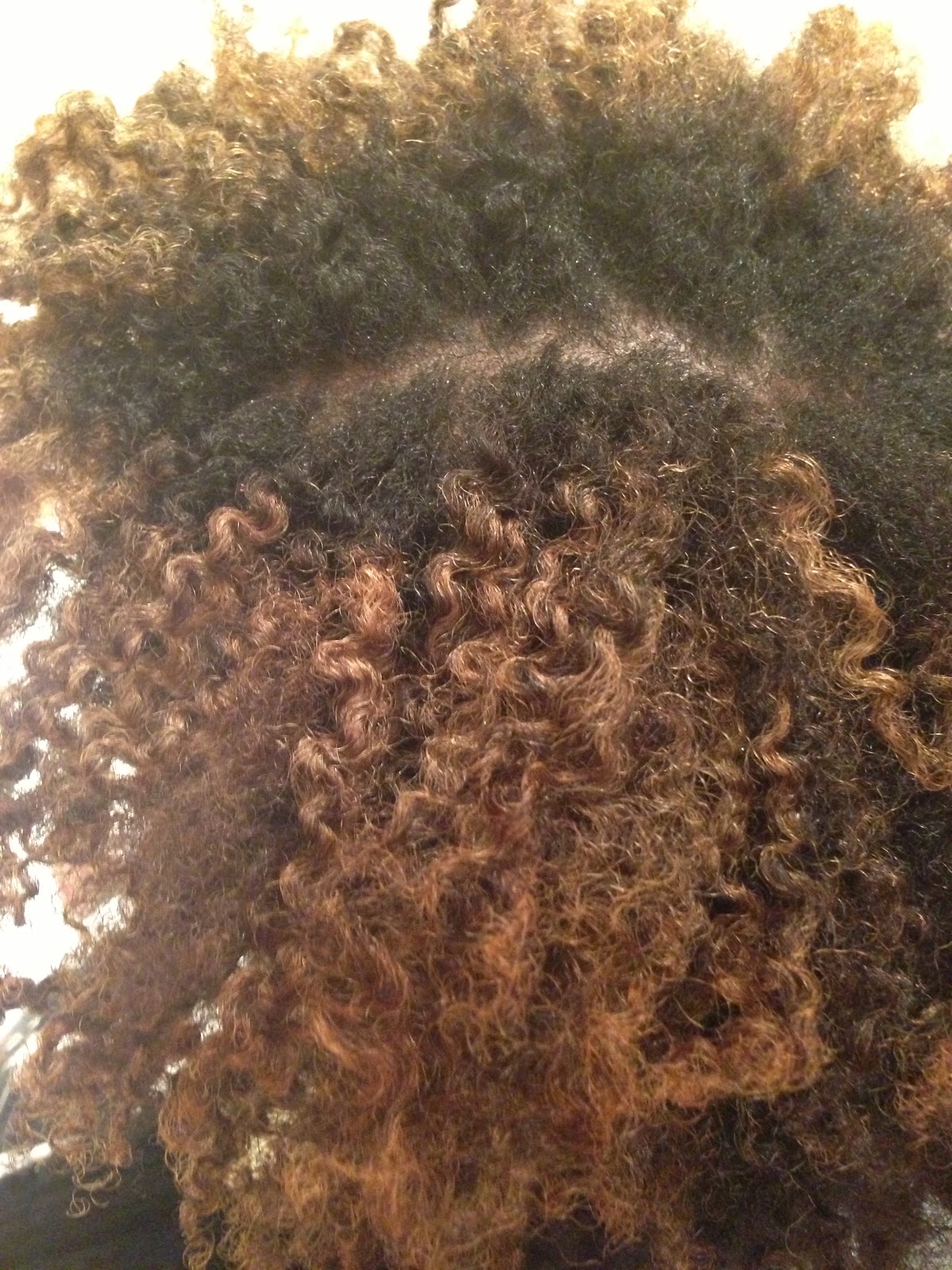 I really need to get my roots done!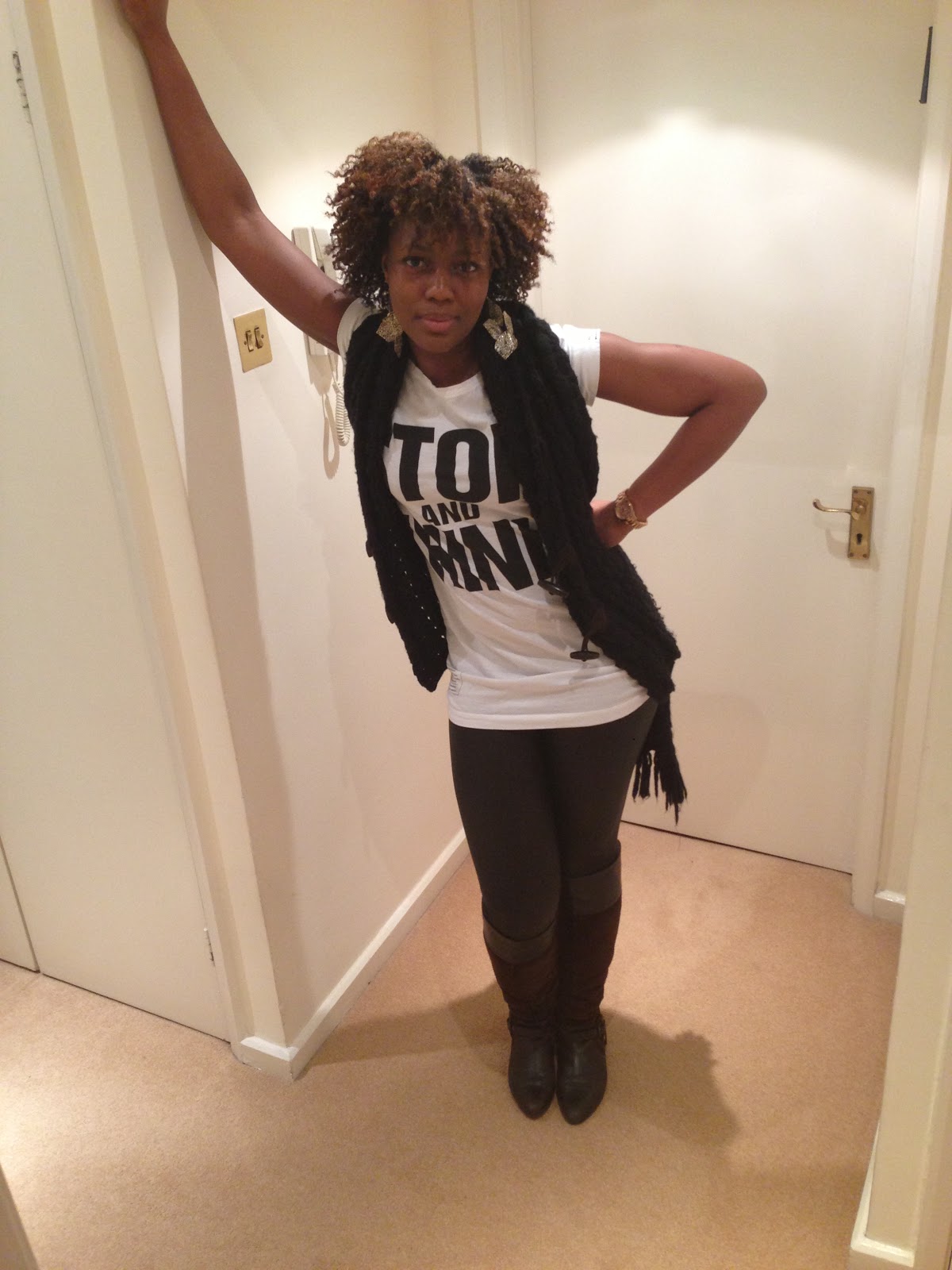 Ready to party!
In terms of twistout maintenance, I sprayed my hair with the SheaMoisture mist and flat-twisted my hair at night before I went to sleep. In the morning when I unravelled my hair, I sprayed a little more moisture mist and then sealed with Argan oil.
Sadly, I went out and danced till dawn (literally!) and sweated out my twistout. I came home with a big fro! Will be twisting again tomorrow and will post pics.
Outfit details: T-shirt – H&M; Woolly waistcoat – Benetton
Leggings – Urban Oufitters; Boots – Carvela; Earrings – Charlotte Russe