My first Sunday best post of the year and it was snowing. Why Lord why? At least the snow didn't settle…this time! I thought I would try to see how I could dress up but still look cute under the freezing conditions. I am becoming a huge fan of layering…and no I am not talking about wearing thermals under jumpers. I mean wearing a turtle neck under a shirt or a dress over jeans, that sort of thing. This outfit's an example of what I mean. I thought the addition of the red accents also lifted the outfit – red coat, red bag, red lippy. It's definitely a challenge to try and stay any type of stylish (even just in your own mirror!) during the winter months. But cuteness does not need to be only a spring/summer/fall thing. Winter should get some love too. So Grace and I are sending you snowkisses all the way from Aarhus – MWAH!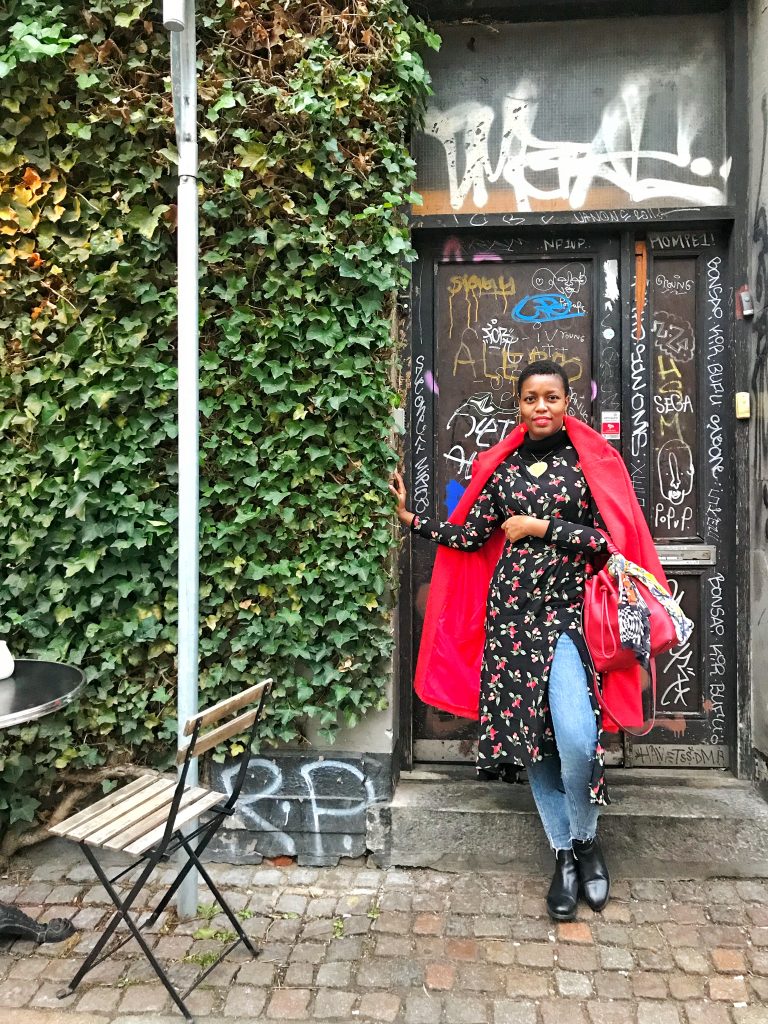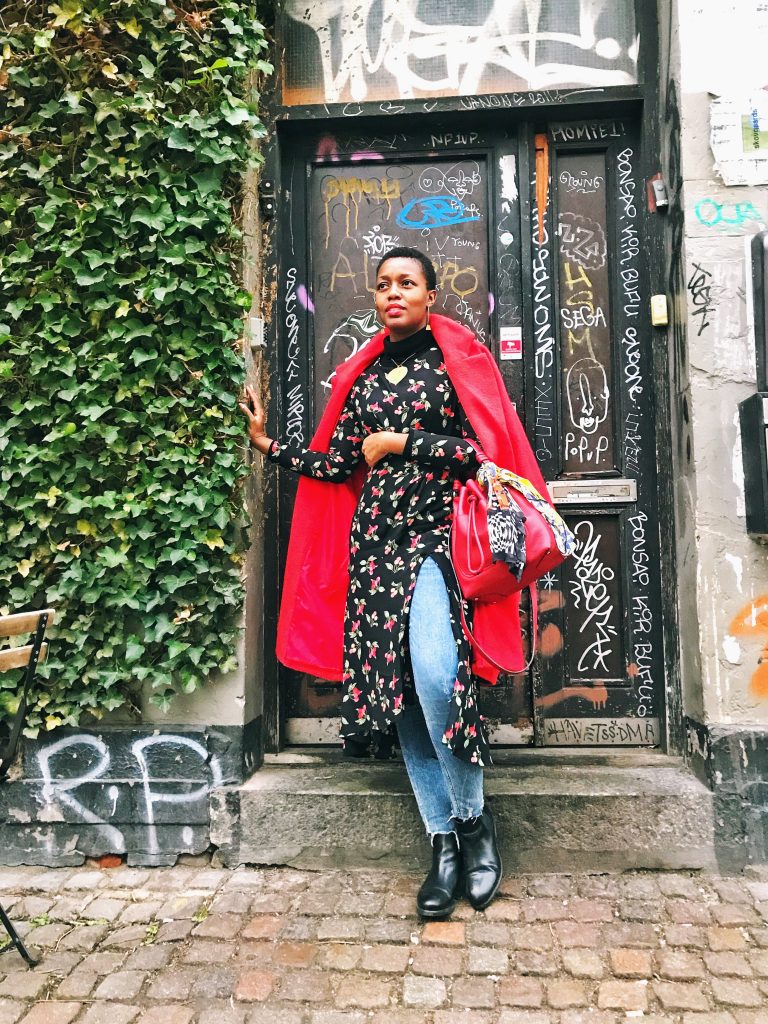 p.s.  Can I just say how much I love the Stunna lippy from Fenty Beauty? Aaaaaaaaaargh, love me some Stunna!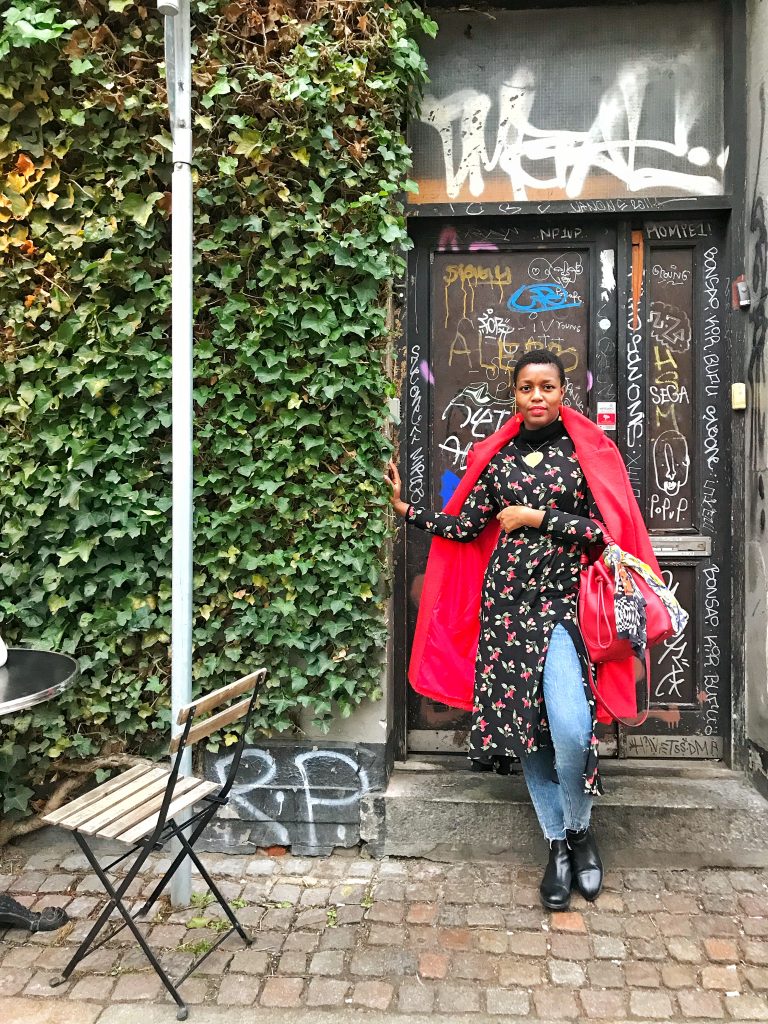 Wearing: Coat – Monki; Dress – H&M; Jeans – Zara; Boots – Magasin; Bag – Zara; Scarf on bag – Matthew Williamson.