Sorry guys for the sporadic posts. Time just seems to be getting away from me at the moment and any free time that I do have, I feel extremely guilty when I am doing something other than studying. It doesn't mean that I am doing a lot of study but more like I'm doing a lot of procrastination instead. Ugh! I am going to try to stay on top of the blogging schedule but I warn you in advance that there may some weeks where there is only one post and once exams come, I may disappear for a while. Forgive me in advance and wish me luck! Smooches!
p.s. The Ankara African print love affair continues!
p.p.s how awesome are these FalztheBadGuy-inspired glasses that I bought in traffic? Love them! #FalzStan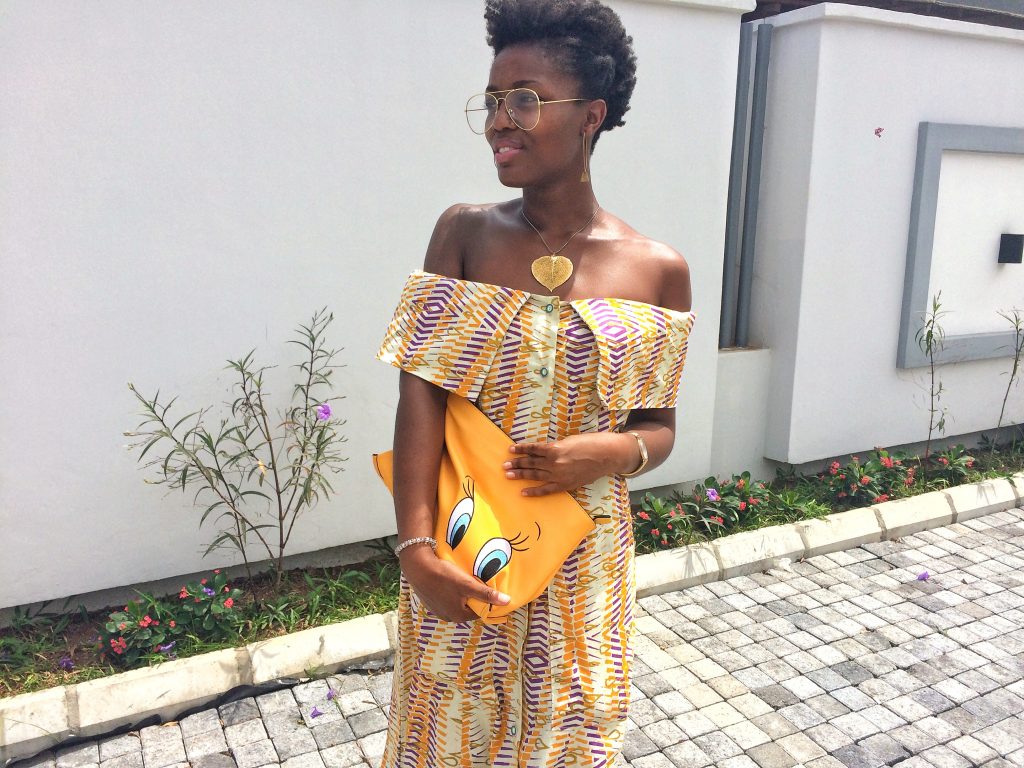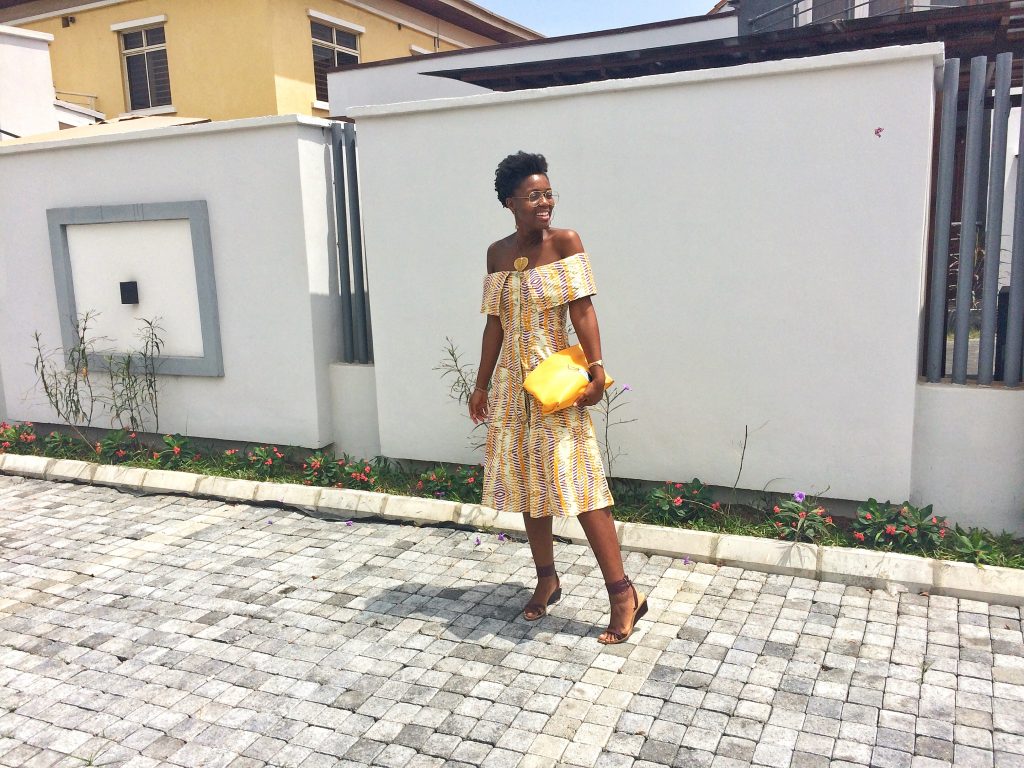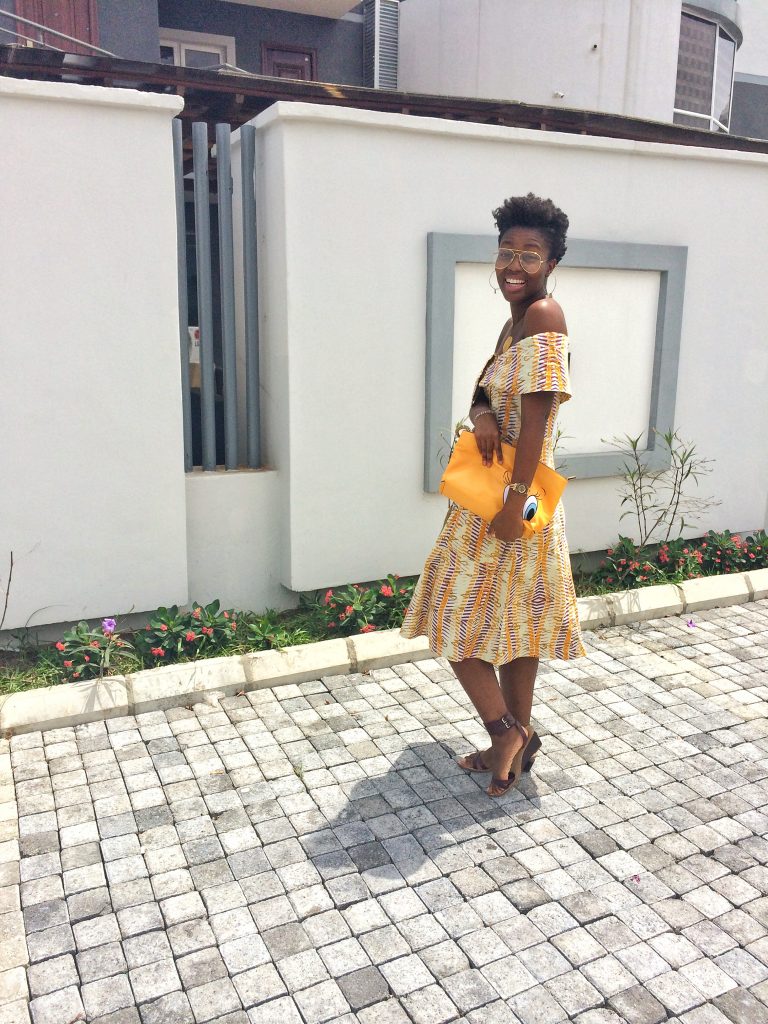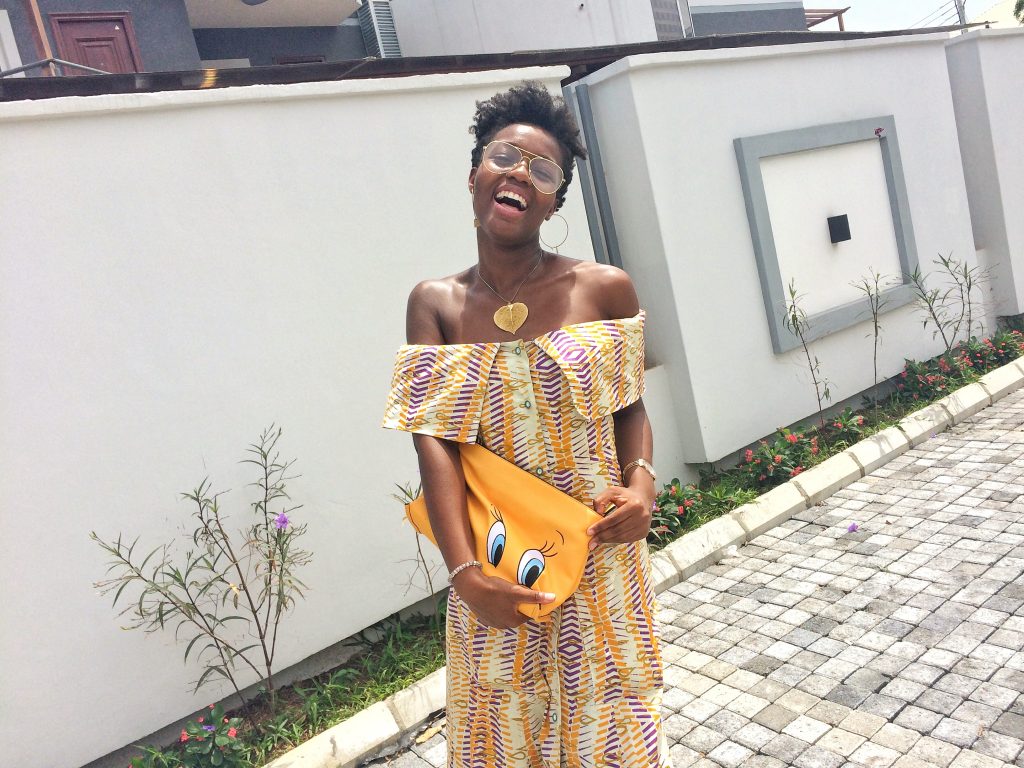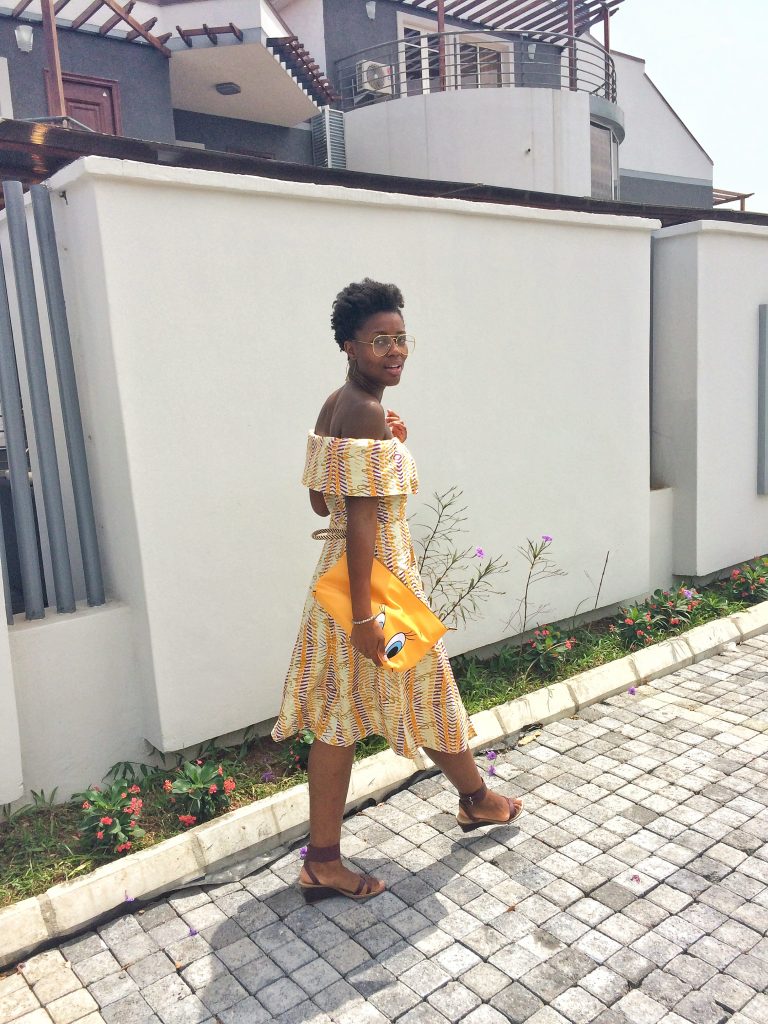 Wearing: Dress – Tailormade; Wedges and clutch – Zara; Glasses – bought in traffic!