I am by no means an art buff but I would love to be more cultured and to that end, I got to chatting with blogger boo, Yejide of Naija Nomads. I mentioned my idea of an art gallery crawl (think pub crawl but instead of drinking we are just consuming art!) and she was totally on board. A friend from out of town was staying with me as well so what better way to play tourist than to visit some art galleries and be super cultured?
Signature Beyond 107, Awolowo Road, Ikoyi, Lagos State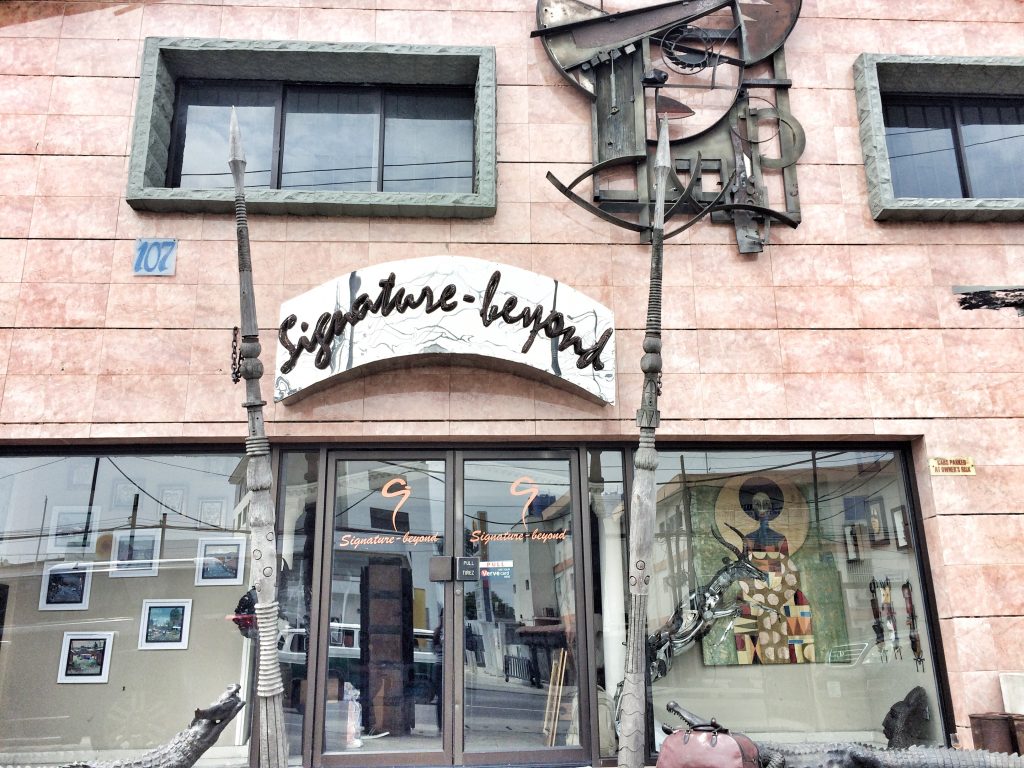 I had actually been here before with a friend, having previously mistaken it for a restaurant and I had been pleasantly surprised to discover a gallery instead. Some really amazing and unique pieces on display. Probably my favourite gallery so far in Lagos. Beware that it's on Awolowo Road so parking can sometimes be an issue but it wasn't for us! Woo! The standout piece for me in this gallery was the depiction of the Eyo – the symbol of Lagos State – using bulbs! Incredible!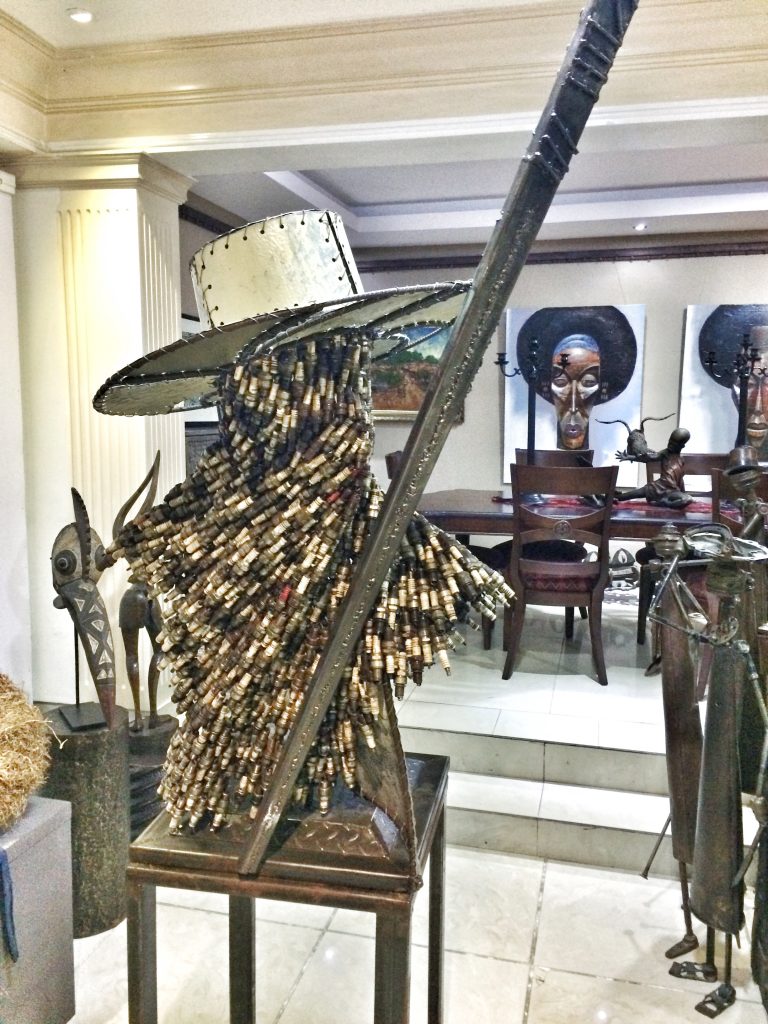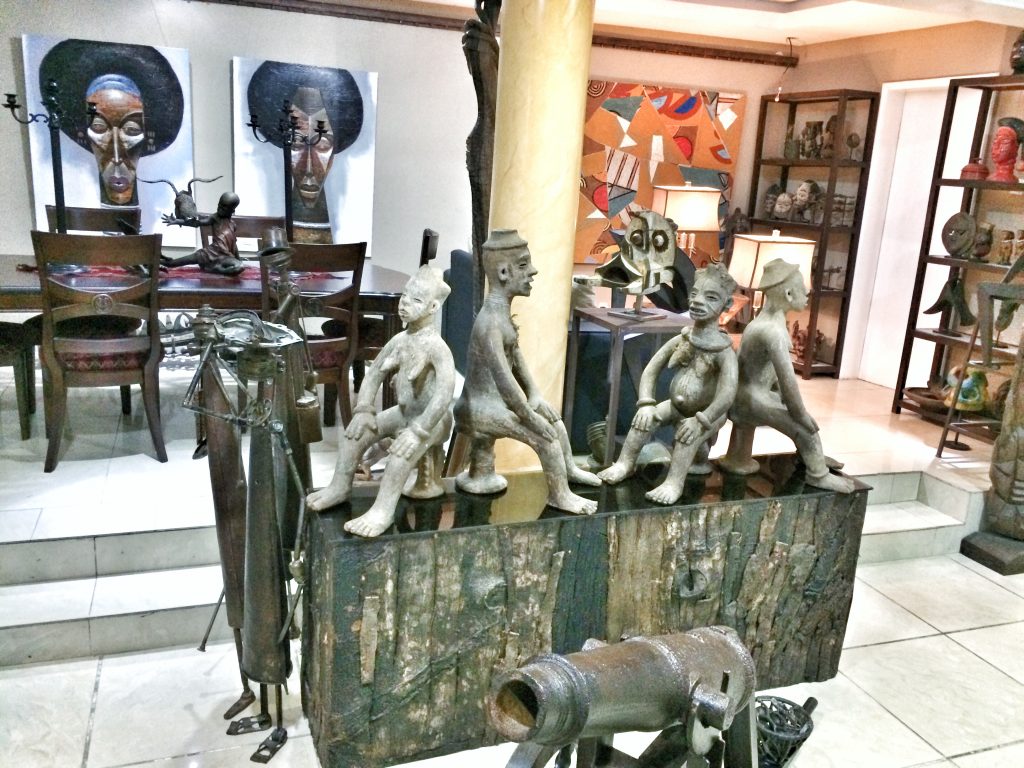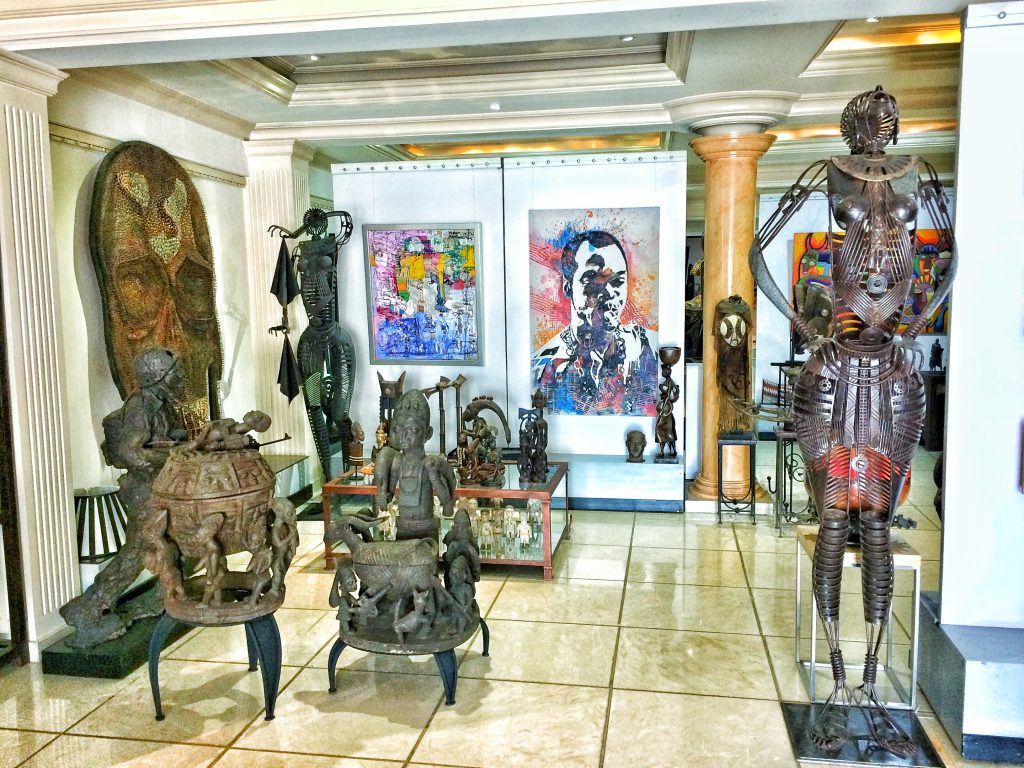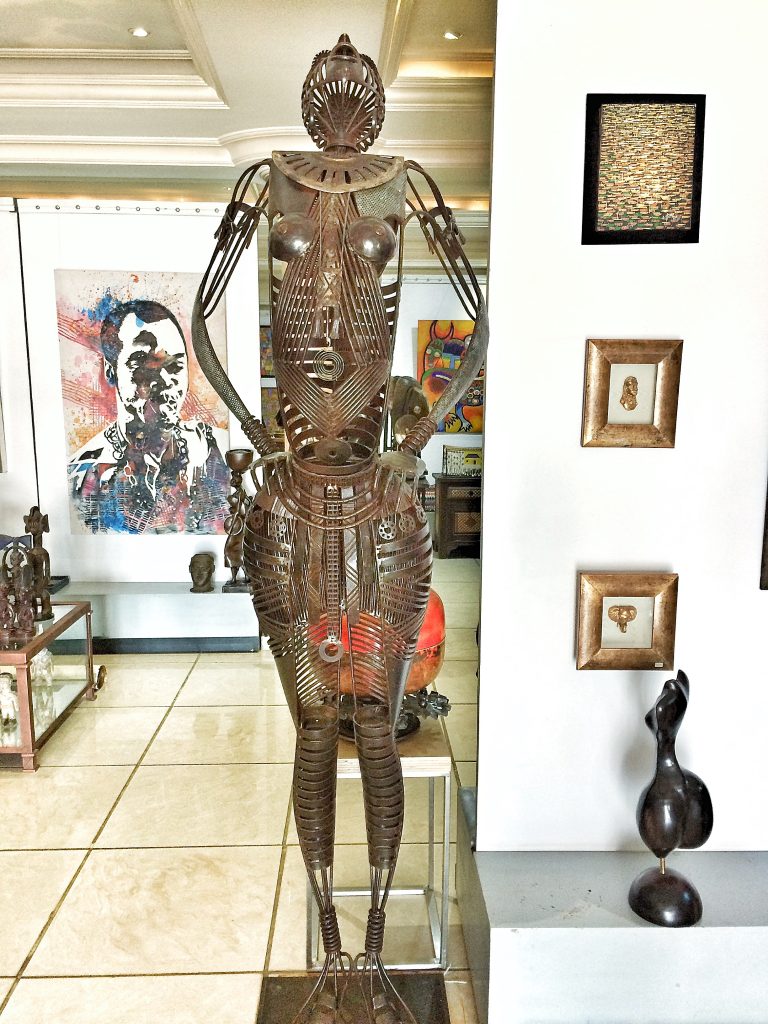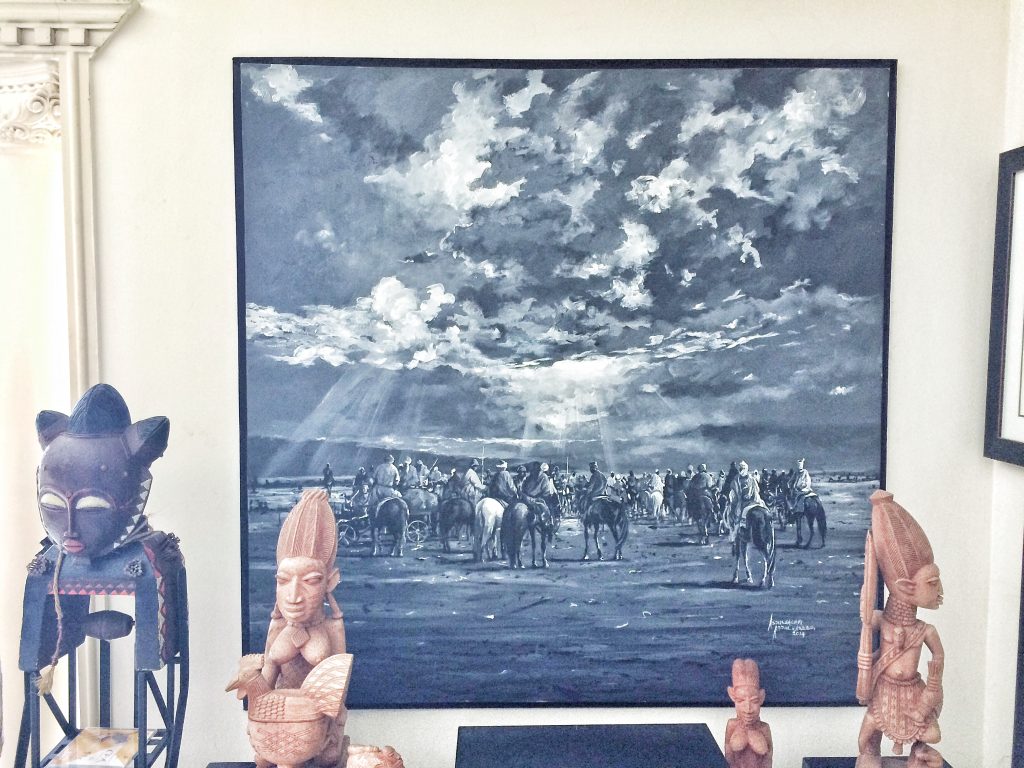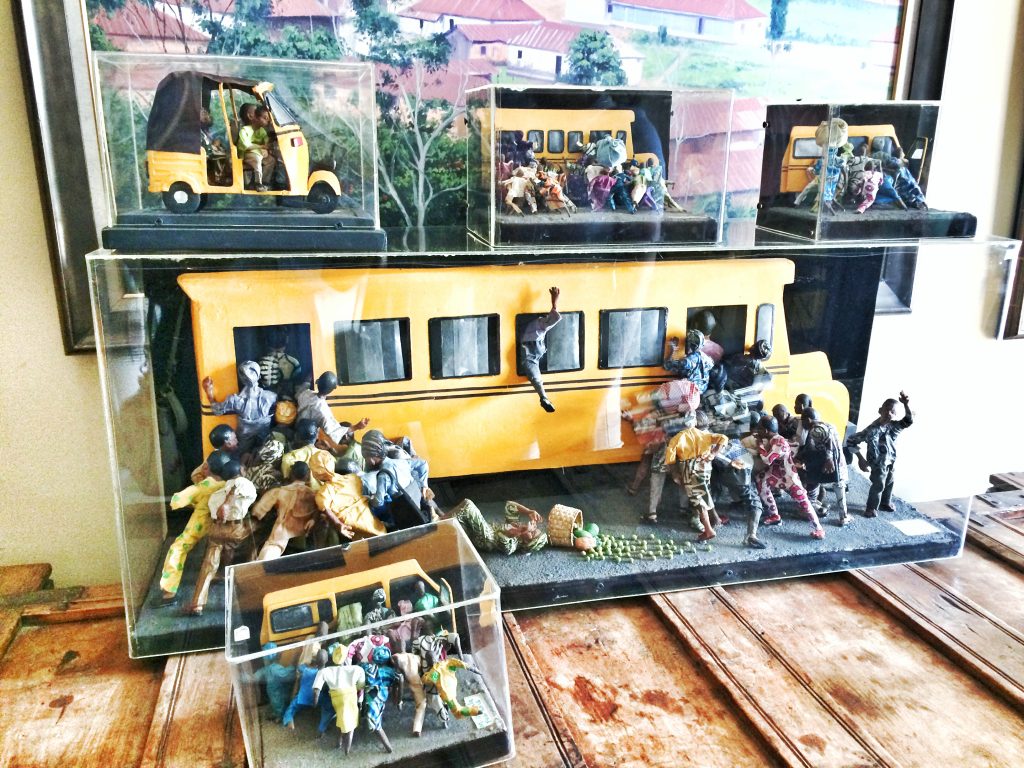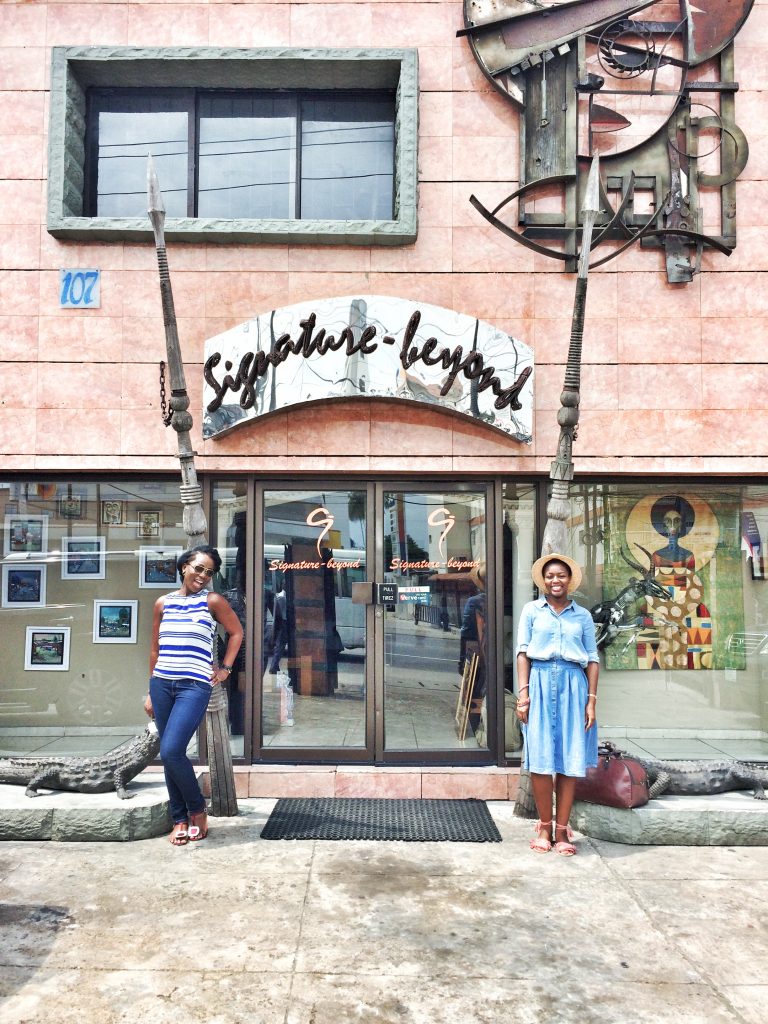 Lagos Photo Festival at Eko Hotel & Suites, 1415 Adetokunbo Ademola Street, Kuramo Waters, Victoria Island, P.O. Box 8054, Lagos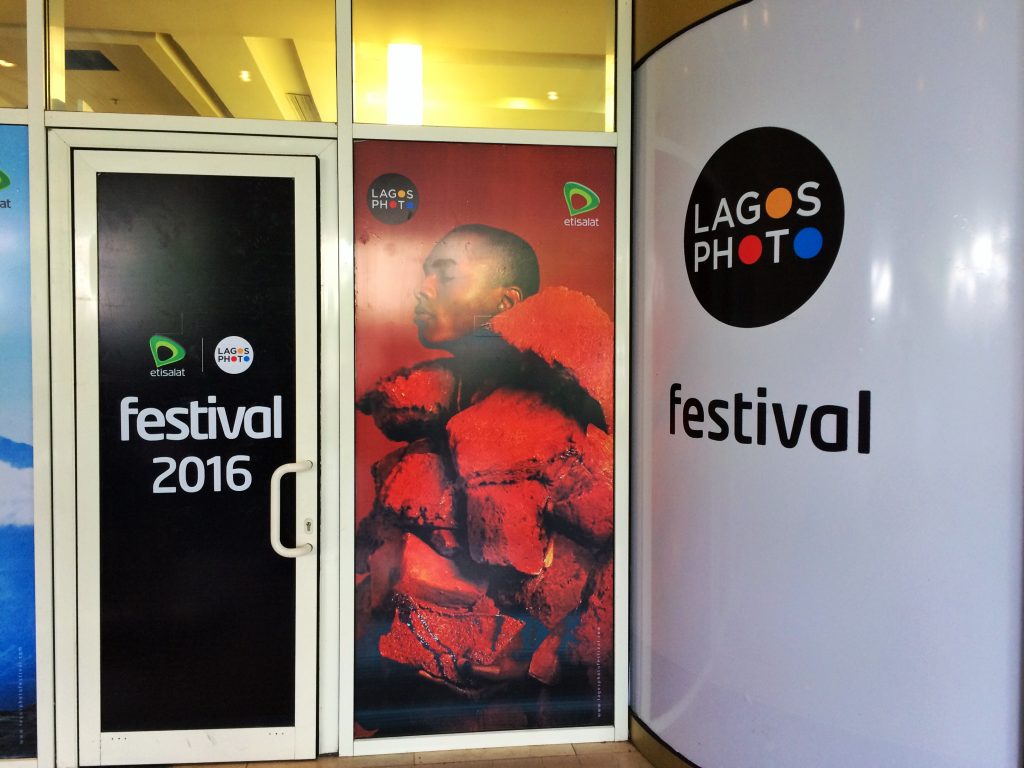 We managed to sneak in and get a peek at the Lagos Photo Festival. Apparently, the First Lady of Lagos State was holding an event at the hotel and so the festival was shut down – not impressed guys! #epicfail My favourite photos here were Osborne Macaria's super cool Kenyan grannies living the retired highlife and Kudzanai Chiurai's "Men of Livingstone" display. There was some seriously spectacular photography on show…one day I'll get there, one day soon hopefully!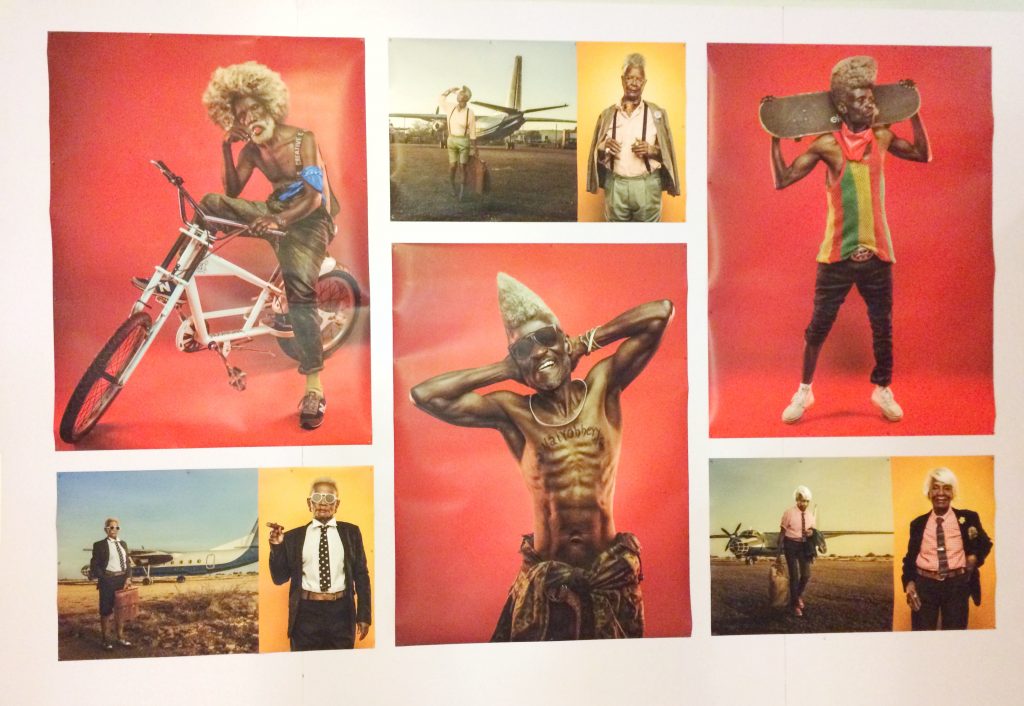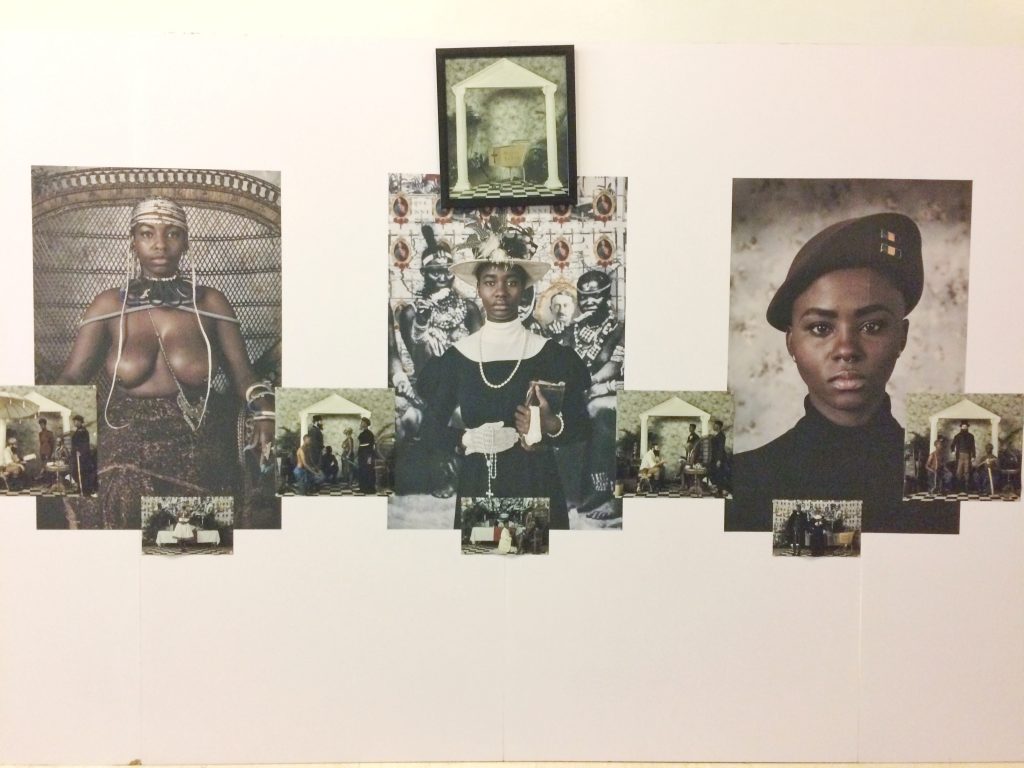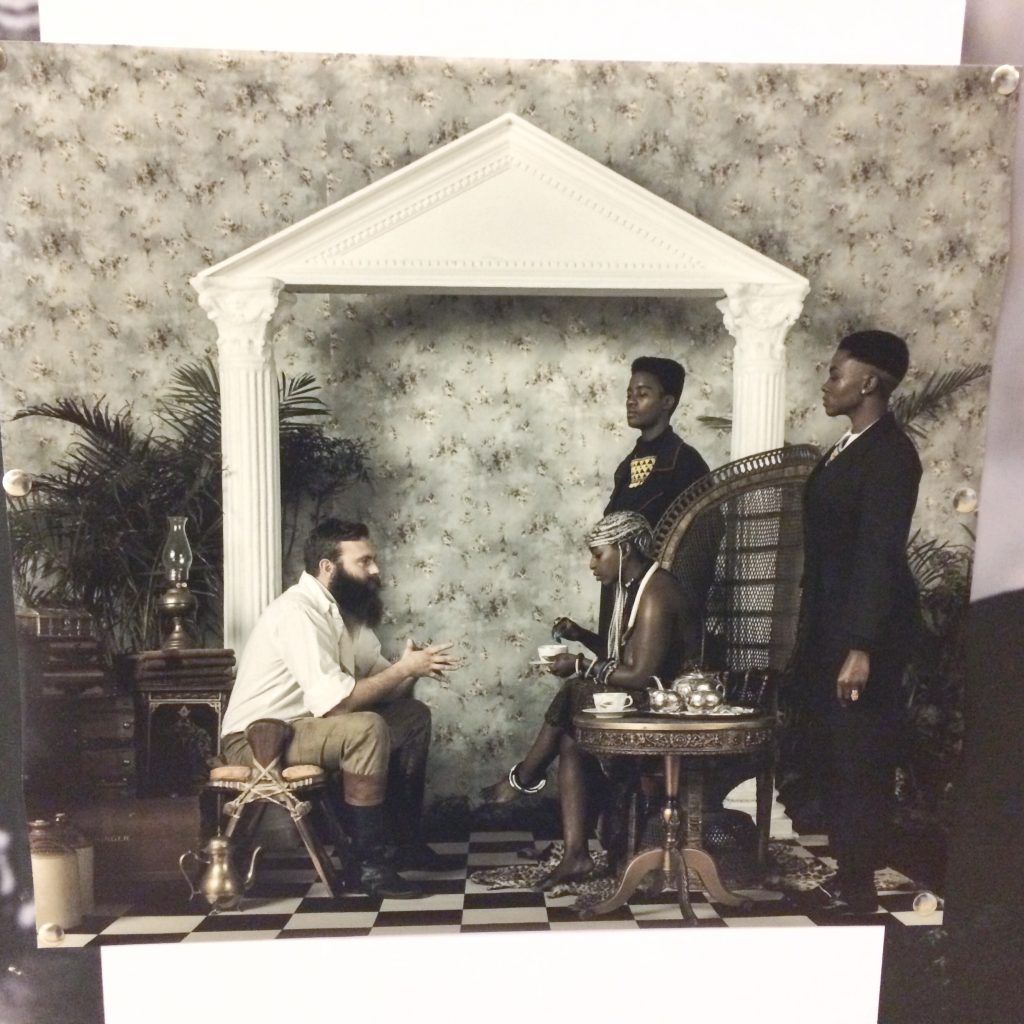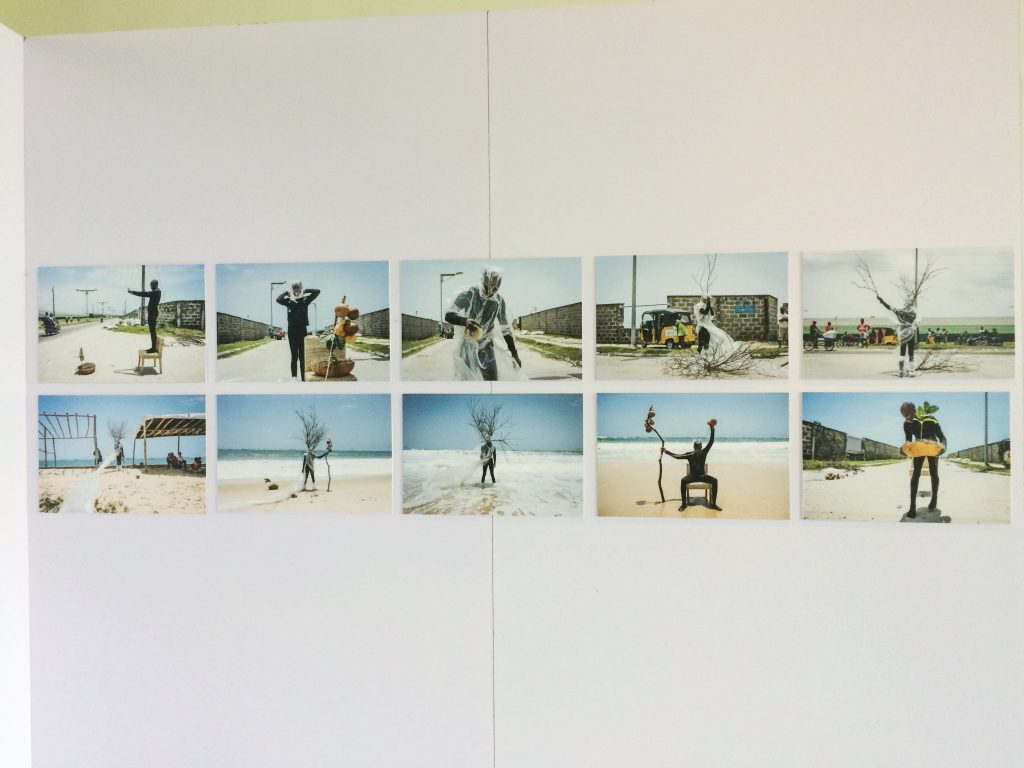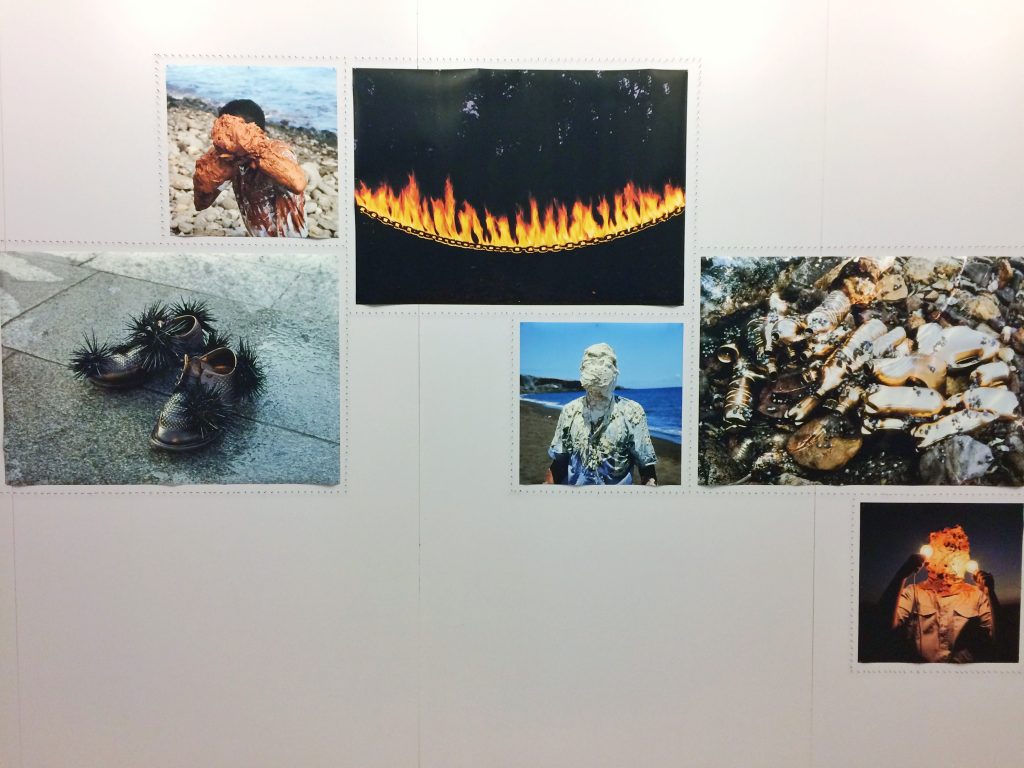 Nike Art Gallery No. 2, Elegushi Road, 3rd Roundabout, Epe Expressway, Ikate Cross Road, Lekki Phase 1 Peninsula, Lekki, Lagos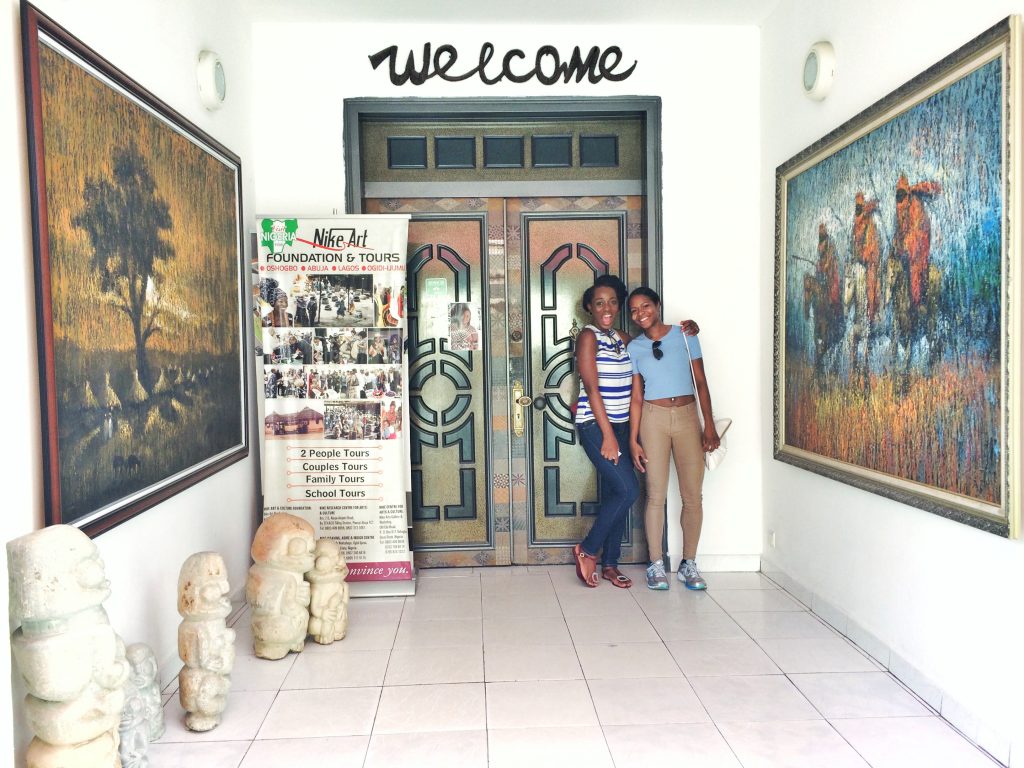 This was like the pièce de résistance of our art gallery crawl. Four floors, jam-packed with all types of art pieces. This gallery is literally heaving with art! It was slightly overwhelming but well worth it. Amazing! Tip – if you're going to head to the Nike Art Gallery, make sure you have lots of time to go round and take cold water with you so you stay hydrated. The gallery gets warmer the higher you go and by the top floor, you may be wanting to shed some layers! Standout pieces for me were the animal pieces made from tire scraps – the lion and the false prophet ram head – loved them!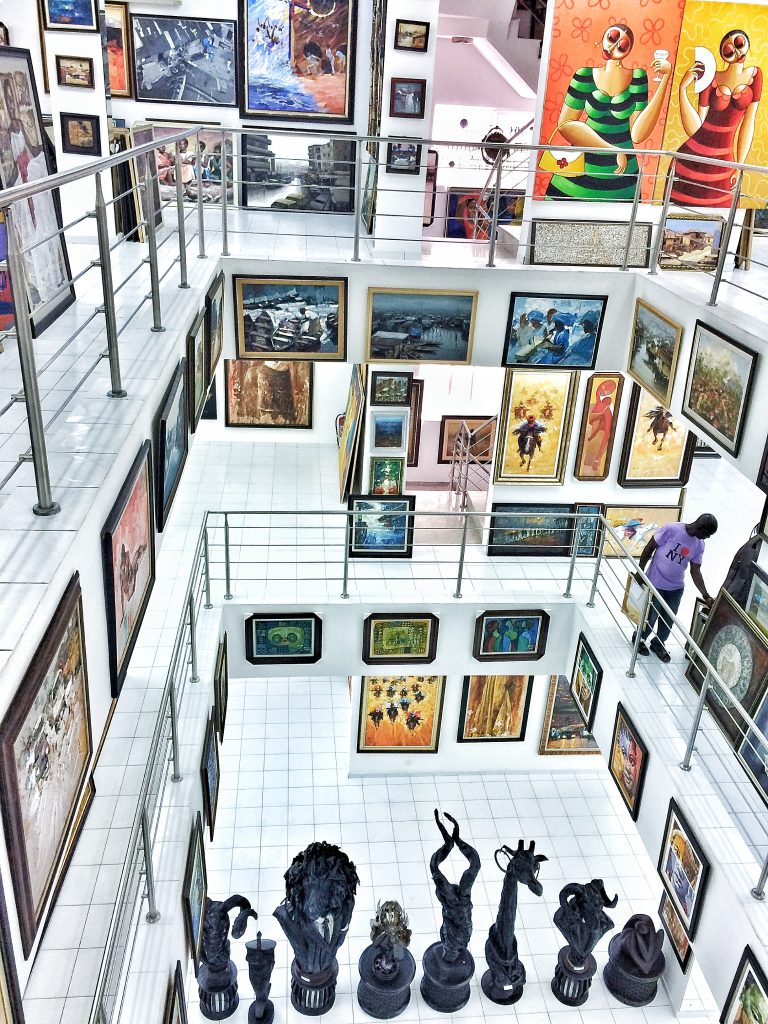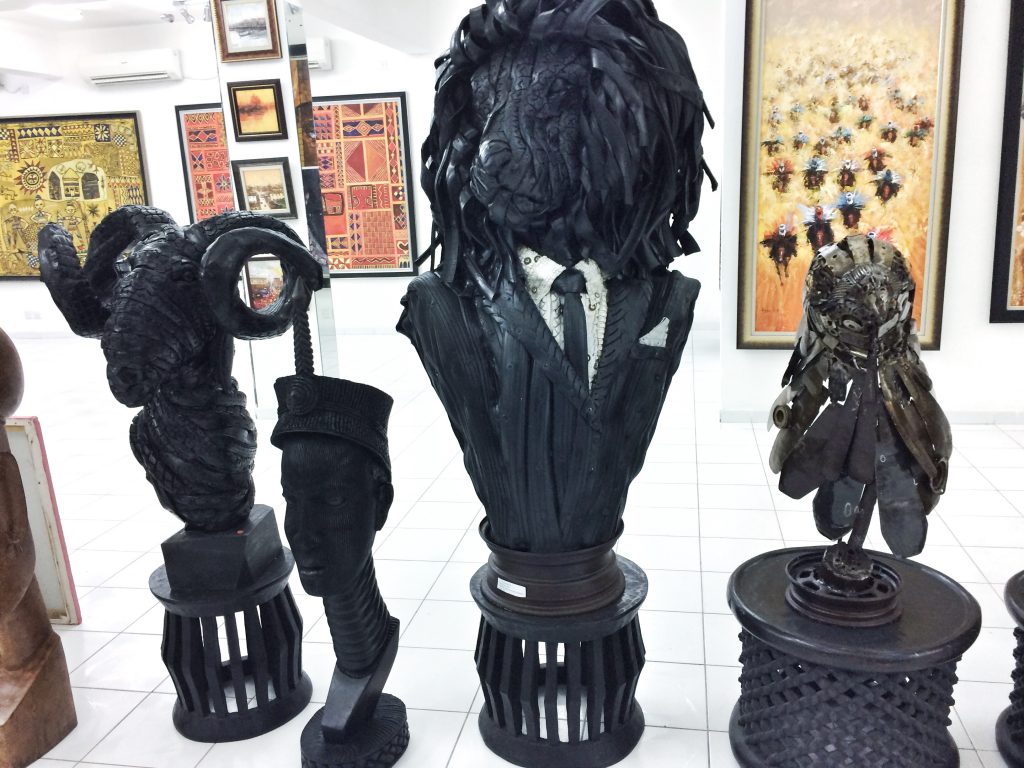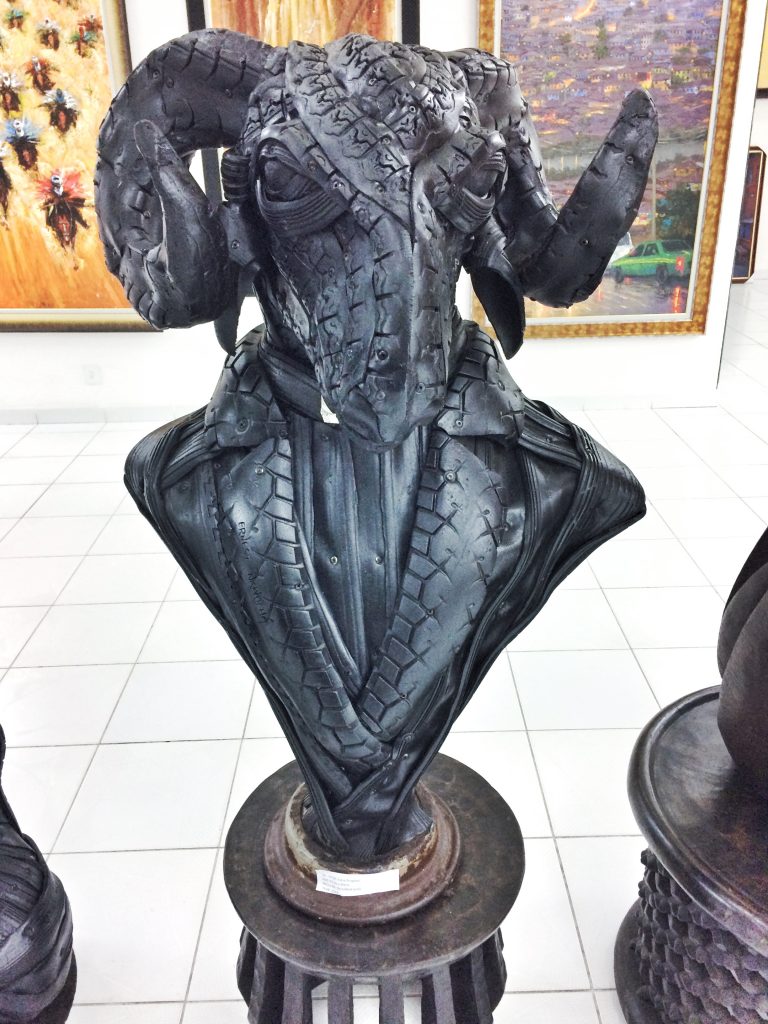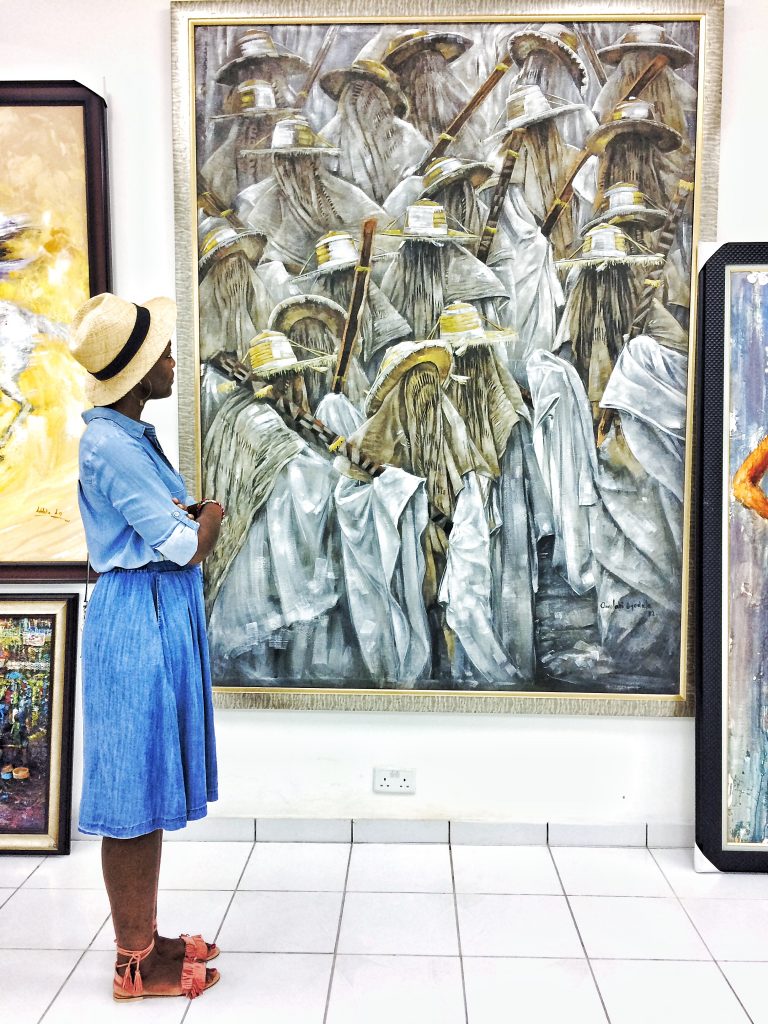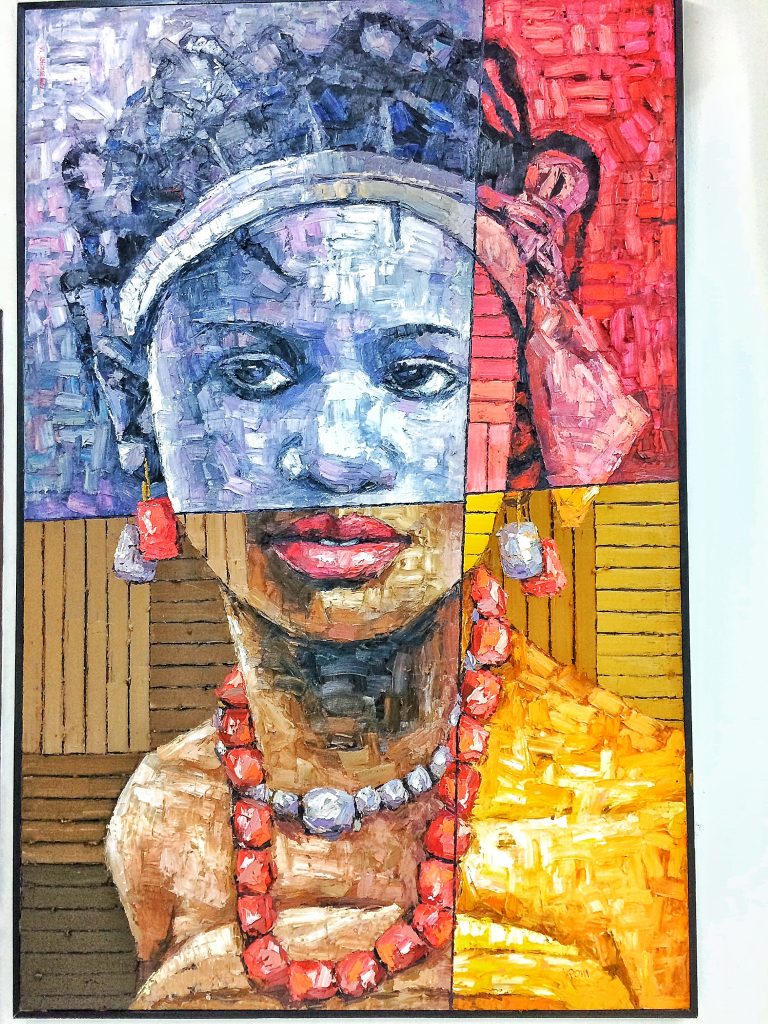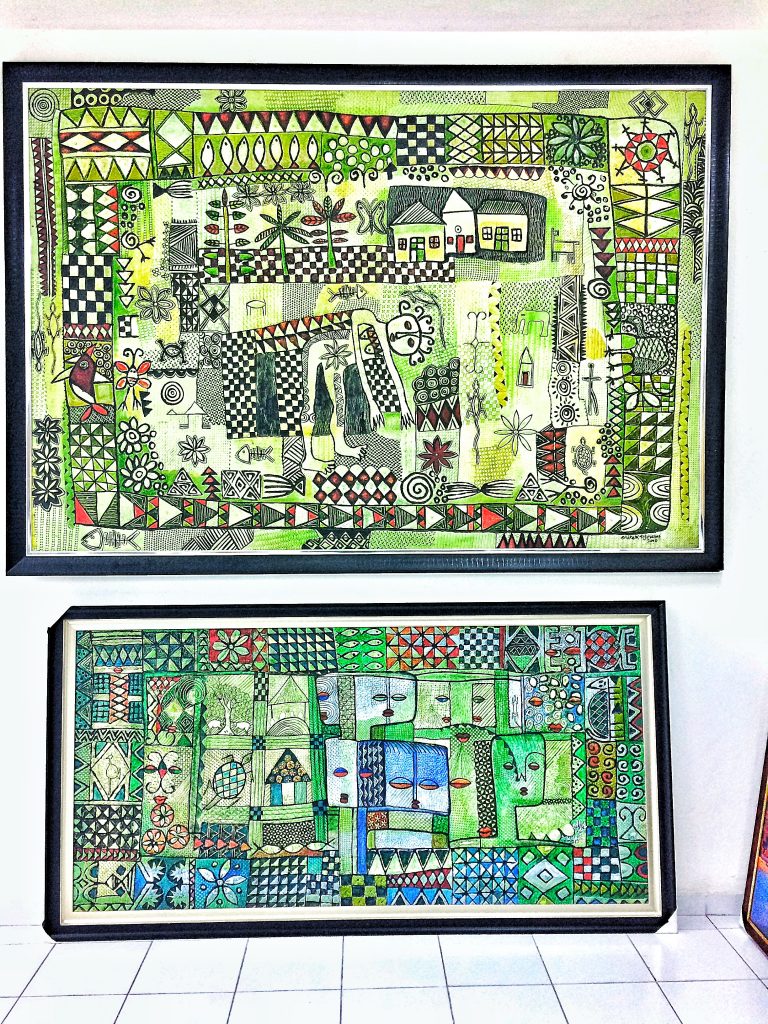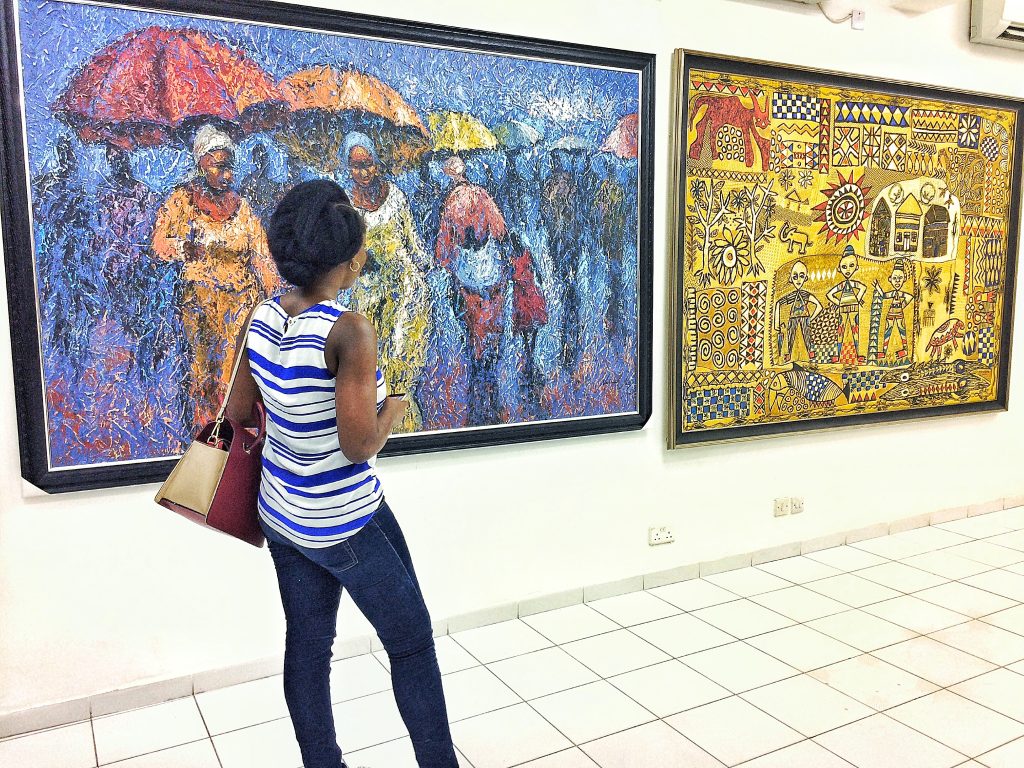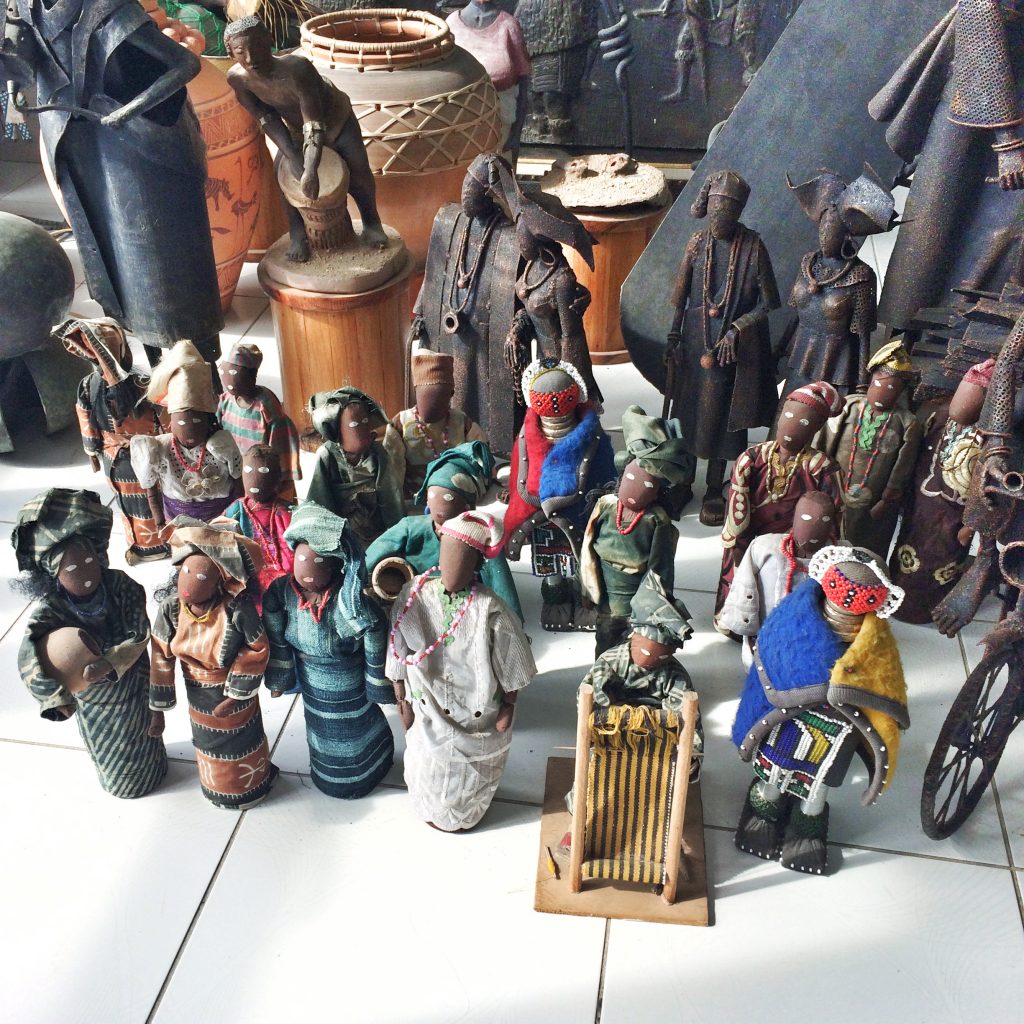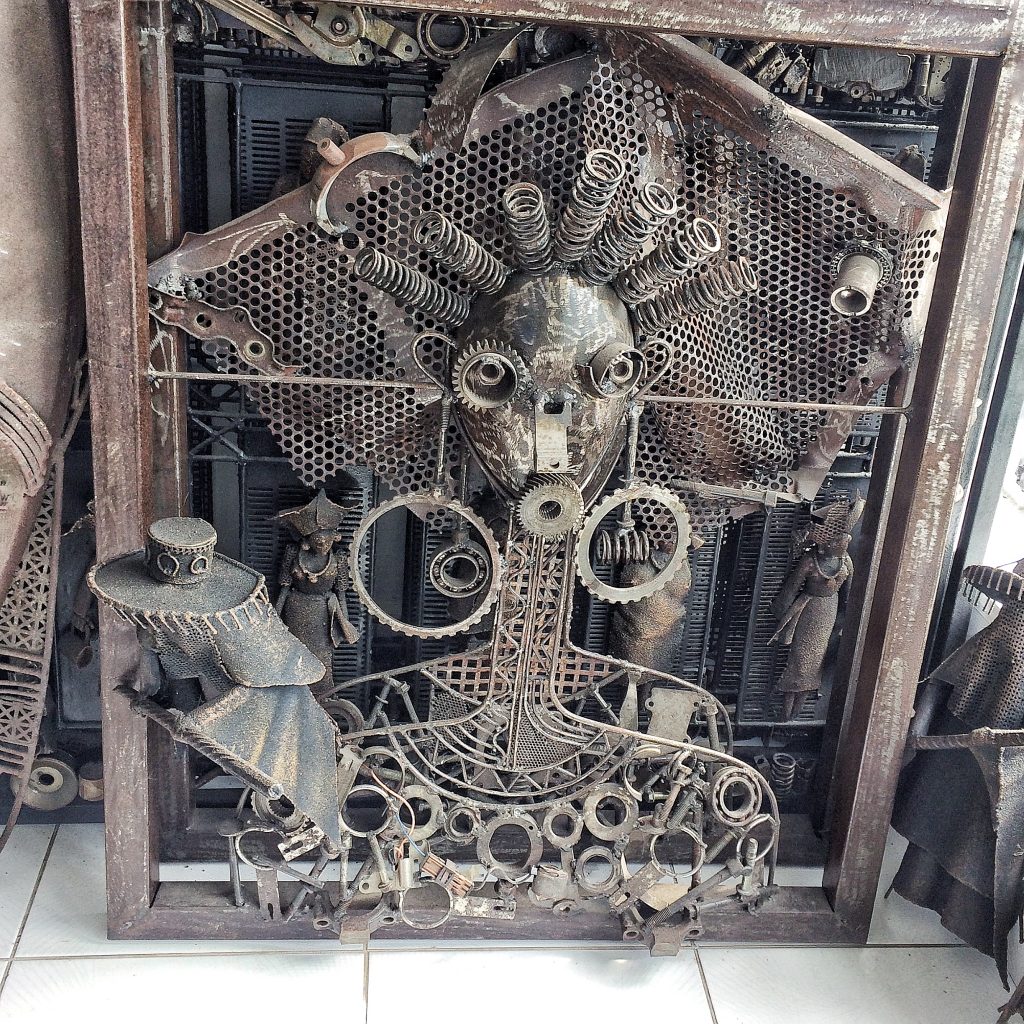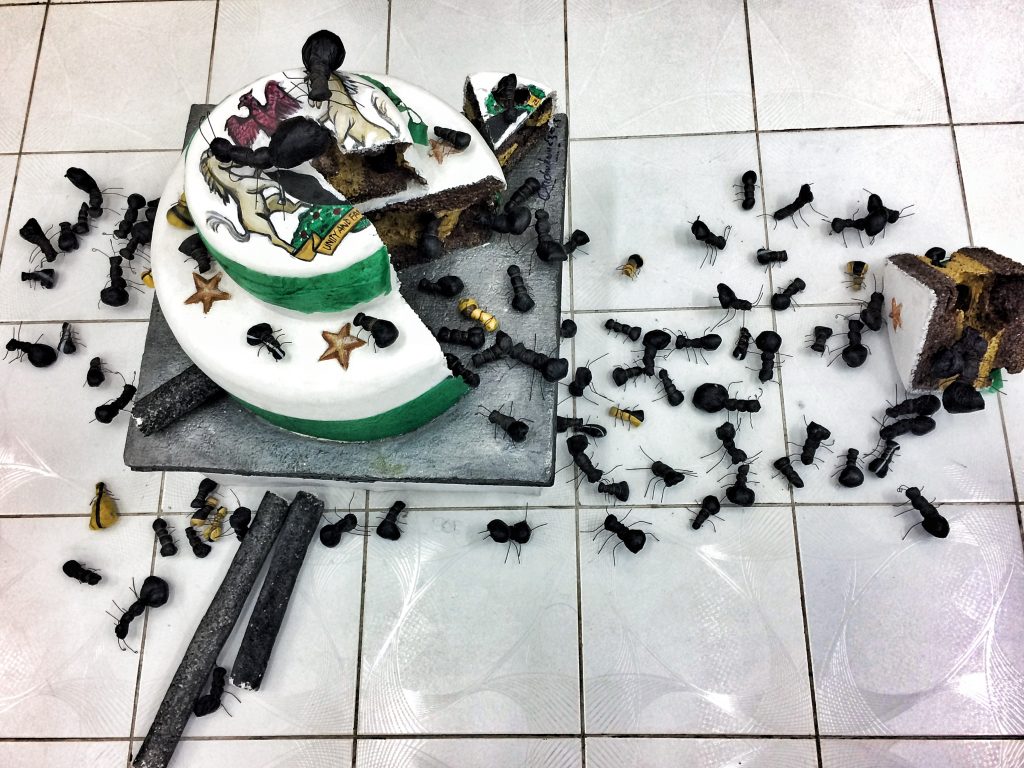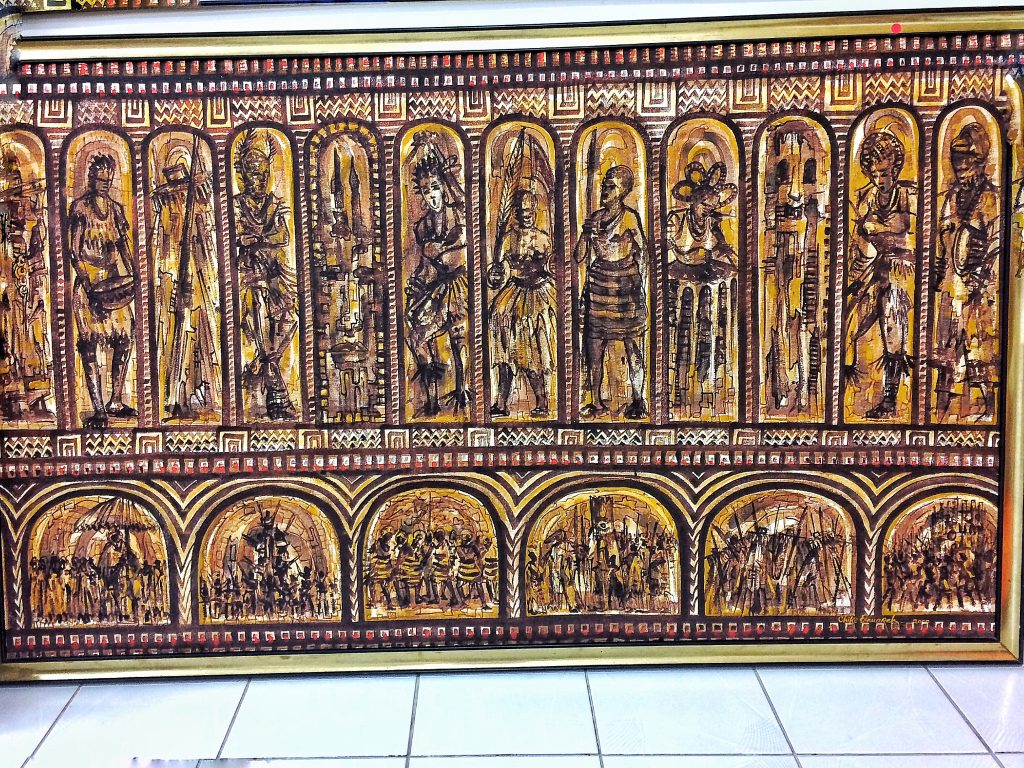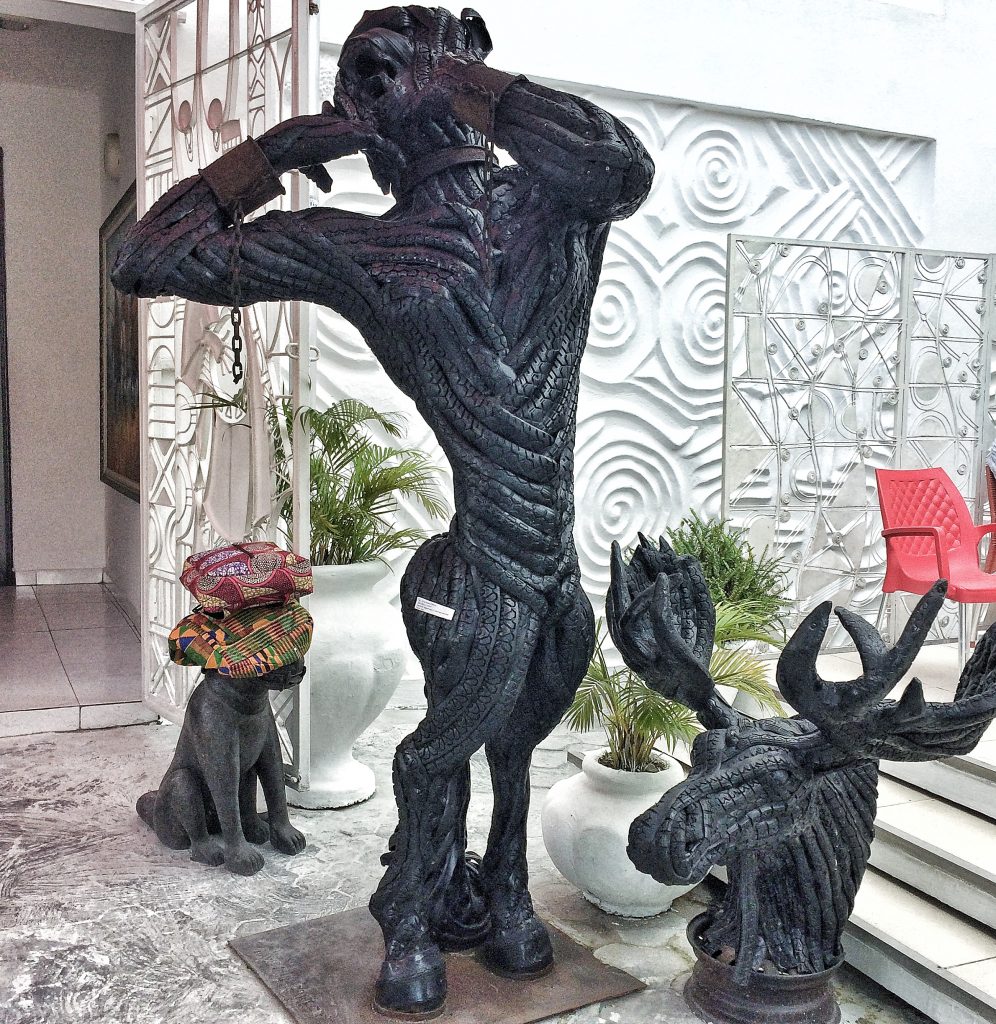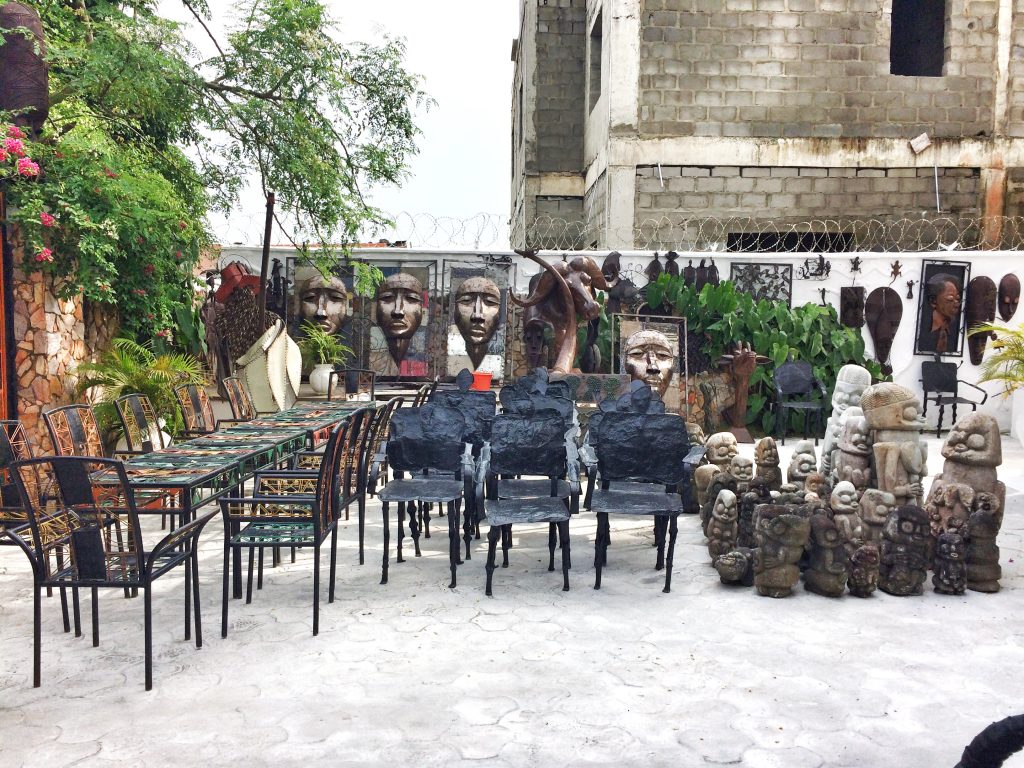 Other galleries in Lagos worth a visit but didn't quite make our art gallery crawl:
Omenka Gallery 24, Modupe Alakija Crescent, Ikoyi, Lagos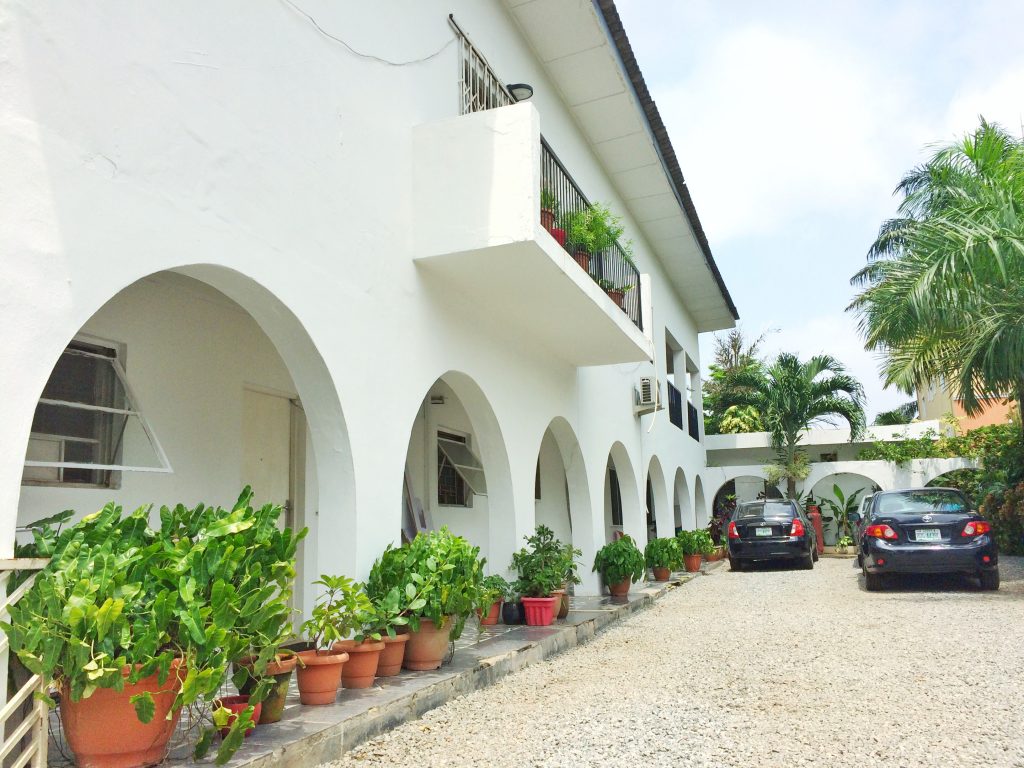 Our art gallery crawl adventure actually started off with this gallery. Just trying to find the place was a trial because it turned out that there is no Modupe Alakija Crescent in Ikoyi or at least not one we could find. After going round the house and the motorway, we finally realised that both the gallery's website and Google Maps had it wrong. It was located on Ikoyi Crescent! Side eye! Going in, it's a beautiful homestyle setting and we were excited to see what was on offer. We checked out the beautiful gardens – we got lost before backtracking to the actual gallery only to find…there was nothing on display. Nothing at all! Apparently there was a Lagos Photo Festival exhibition a couple of days after we got there but there was nothing on offer that day so we wandered back to the car and off to our next destination. I'll visit another time!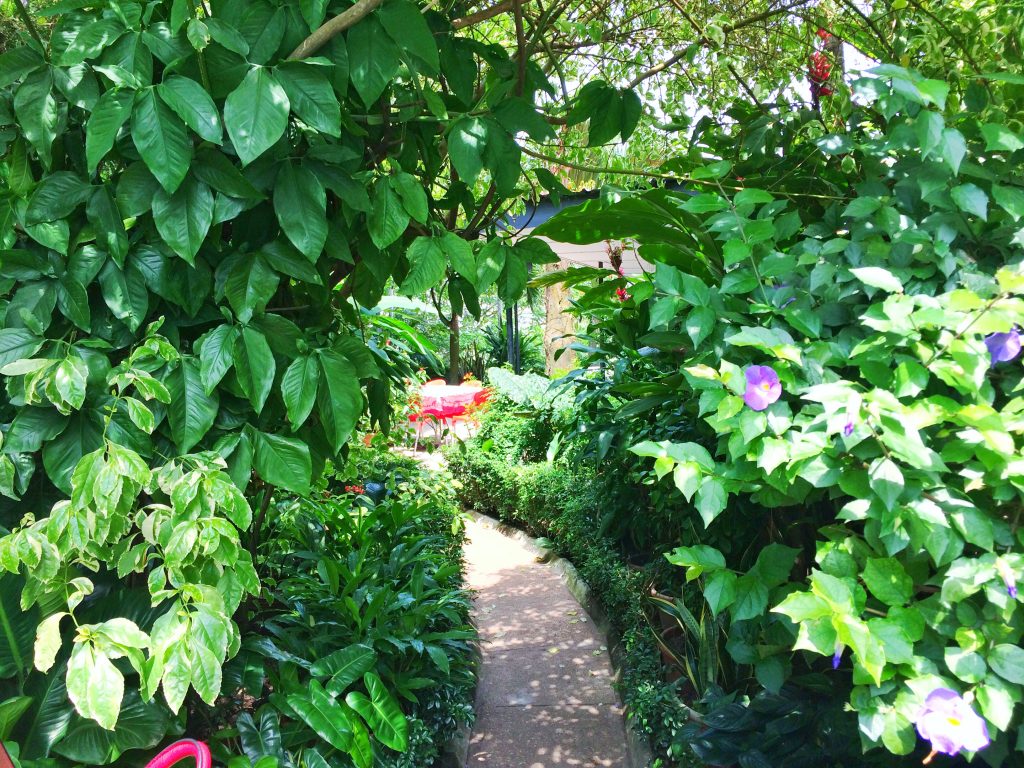 Rele Gallery 5 Military Street, Onikan, Lagos – We did actually have this one on our list for the art gallery crawl but after driving round Lagos Island for ages and not finding it, we had to nix it and head on to Eko Hotel. I definitely would like to actually make it there one of these days though.
Art 21 Eko Hotel & Suites, 1415 Adetokunbo Ademola Street, Kuramo Waters, Victoria Island, P.O. Box 8054, Lagos – Again, this was on our list for the crawl but alas it was not open. I have been to previous exhibitions at this gallery and it's definitely a really nice space. I would highly recommend a visit!
Alexis Gallery 282 Akin Olugbade Street, Victoria Island, Lagos – This is in the same location as the uber popular Art Café. Must go – for the coffee and for the art!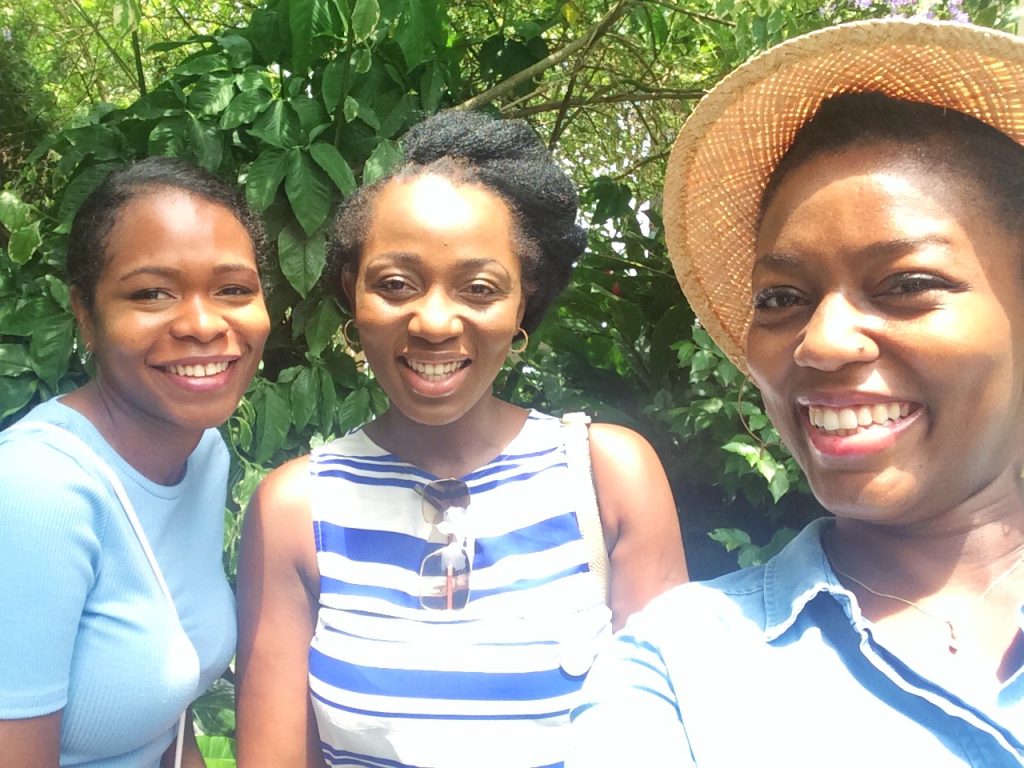 It was such a fun encounter, I'm pretty sure we will be doing more of these "crawls" and not necessarily just of art! Make sure you check out Naija Nomads' BLOG and INSTAGRAM!