"Trying to plan a small trip to canoe around Epe mangroves tomorrow morning if you're interested? If you are, please let me know asap".
That was the message I received from my friend, Stephen at 4.22pm that Friday evening. Up to that point, my only plans for Saturday had been fabric shopping for an upcoming family friend's wedding. Sounds dead exciting, right? So faced with the choice of shopping for "aso ebi" or canoeing, I decided to go for something new, hopefully fun and interesting.
Honestly, I was not sure what to expect and my major concern was avoiding being bitten by mosquitoes and attacked by water rats. My friend suggested wearing long sleeves and long trousers (though he showed up in shorts and a t-shirt!) in respect of the mosquitoes, advice which I heeded though I noted he had no advice re the rats ha! And that was how, bright and early on Saturday morning, we were headed down the Lekki-Epe Expressway to Ibeju-Lekki to meet Mr Mufu, our guide for the day.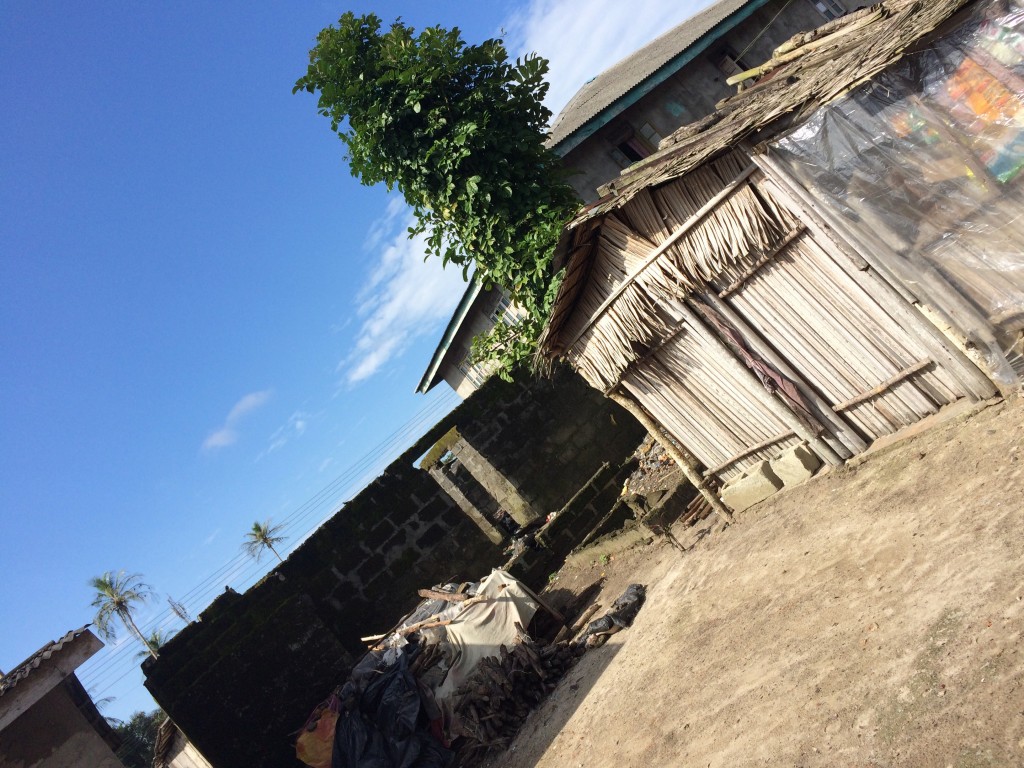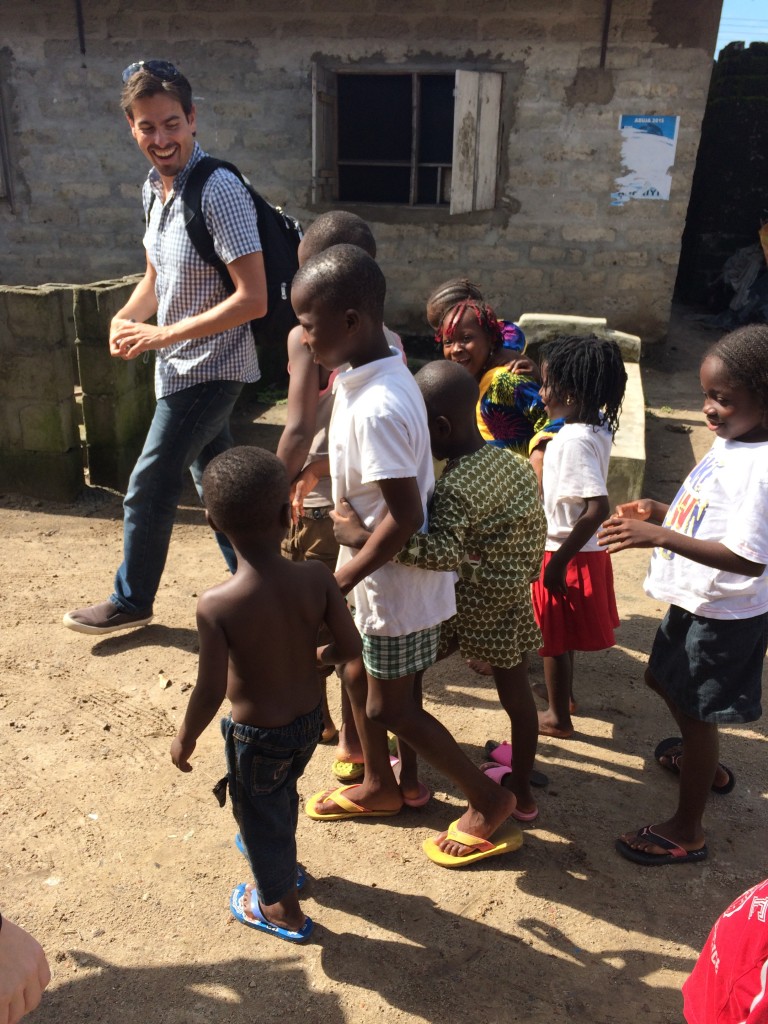 As we arrived, we heard screams of "Oyinbo!" and all of a sudden, children were streaking towards us, full of excitement at the new arrivals. Being a local (literally – my mother is from Ibeju-Lekki!), I wasn't so interesting to them; they were more interested in my "oyinbo" (which means "white" or "foreign") companions so I strolled alongside taking pictures.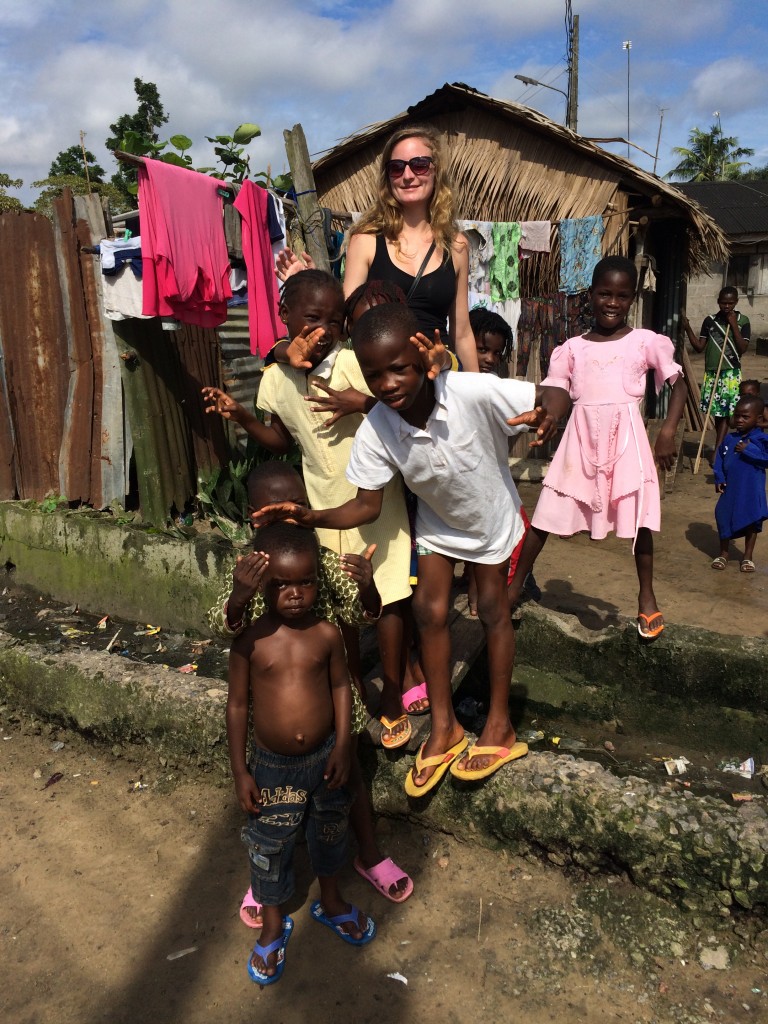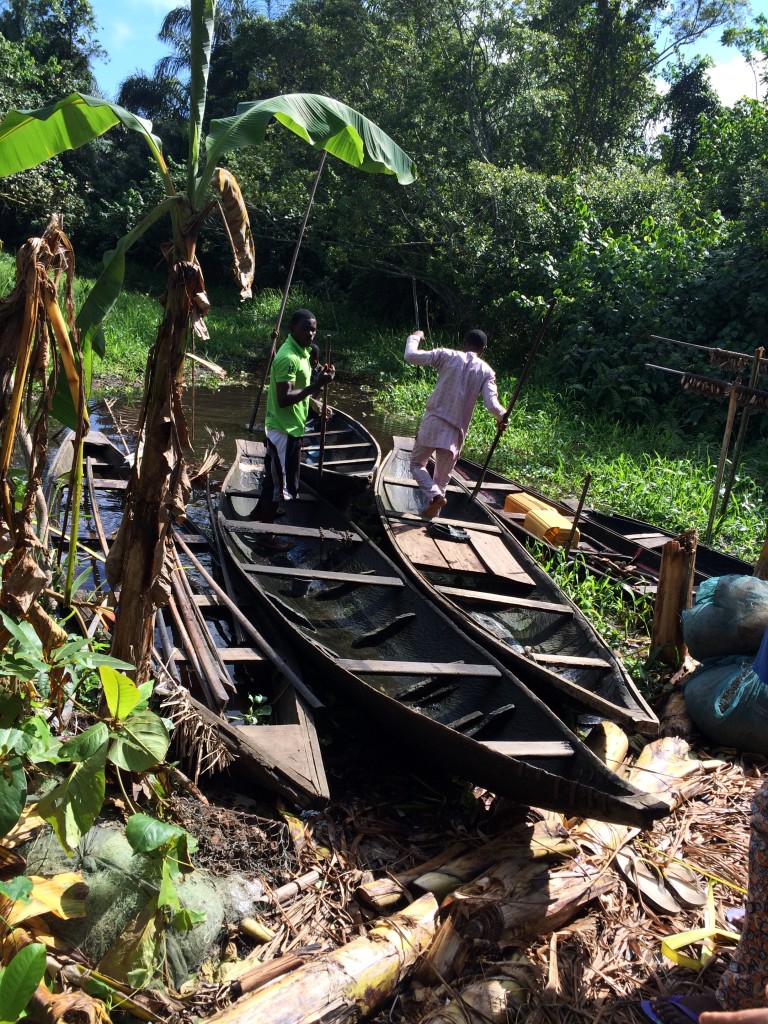 On the drive down, I had mused on whether we would be the ones doing the canoeing, what it would entail, whether I was fit enough, all sorts really. So I was relieved to see the guys who would paddle our canoes for us. Stephen and I were in one canoe, and Andrea and Reinhart were in another. Mr Mufu was riding solo in his own canoe.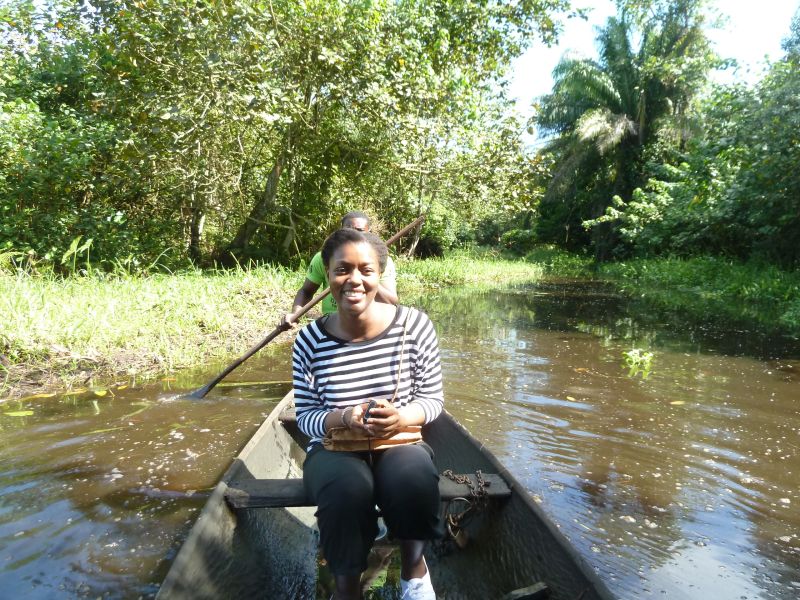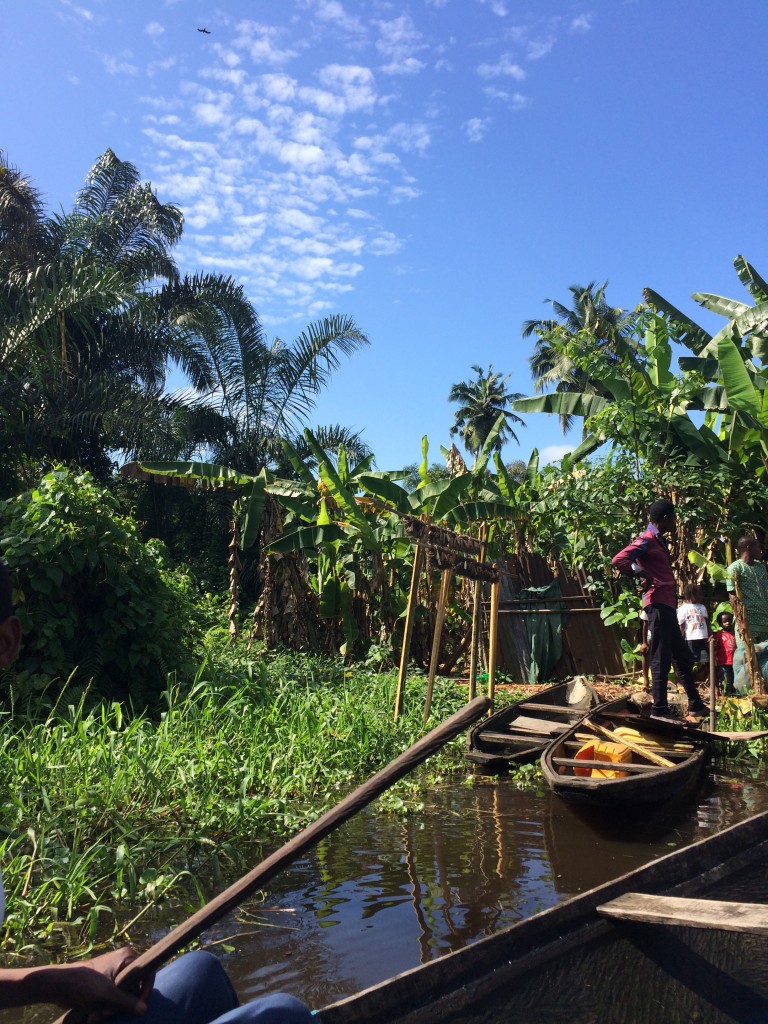 Once in the canoe, soon enough the only sounds we could hear were birds chirping, frogs croaking and hissing reeds as we went by, punctuated with the sound of the paddles hitting the water. It was a real zen moment. Conversation was almost superfluous; we all just seemed equally entranced by the serenity of the moment.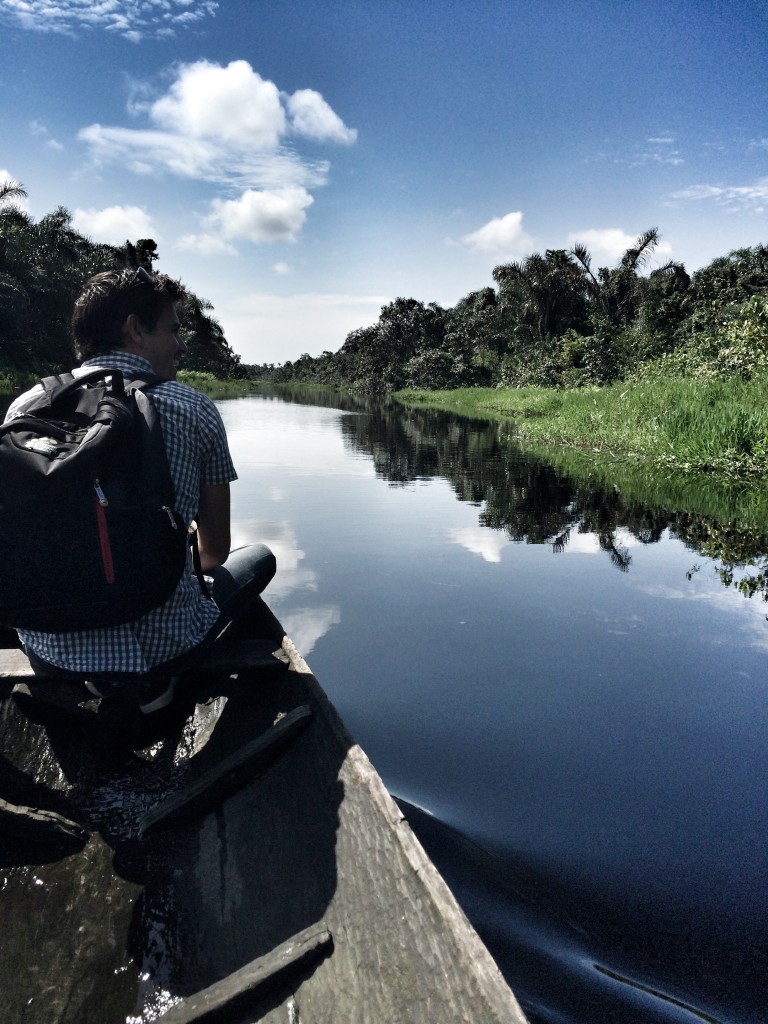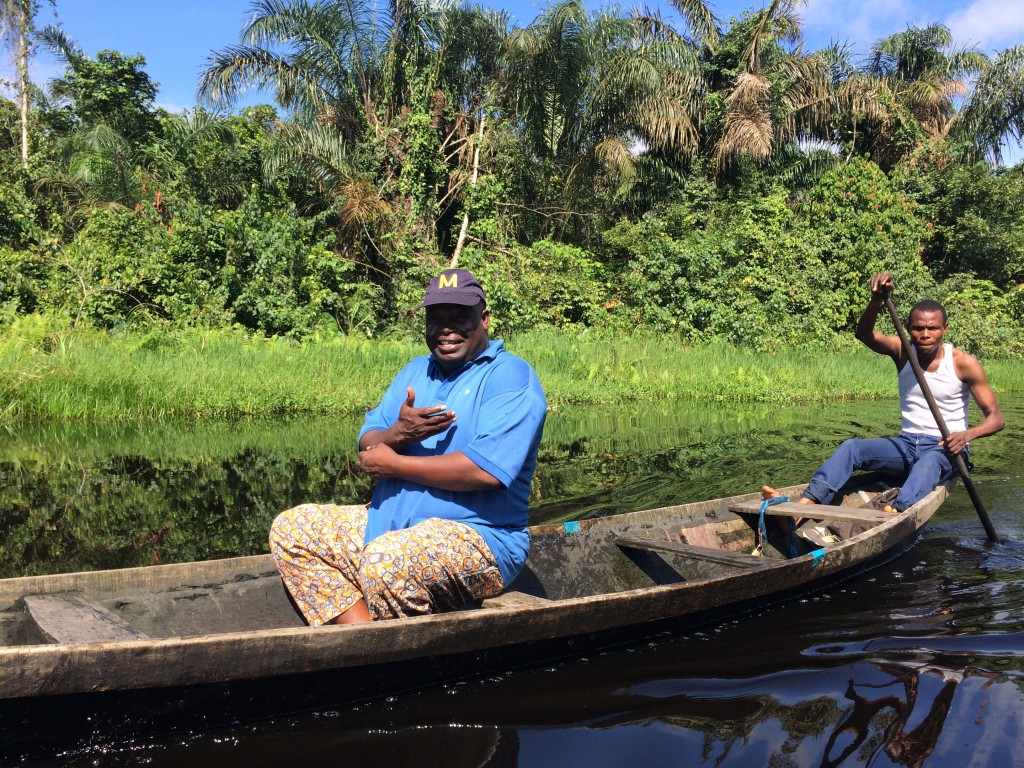 The Epe mangroves are normally 13 feet deep, but during rainy season are up to 19 feet deep. They extend all the way to the Atlantic Ocean, which Mr Mufu advised was a good 6-7 hour journey from our starting point in Ibeju-Lekki. The water has been verified as fit to drink, as Mr Mufu demonstrated to us but I was more focused on keeping water out of the canoe than bringing more in! The mangroves are home to tilapia, catfish and burglary fish, as well as alligators and monitor lizards. Thankfully, the alligators were either asleep or couldn't be bothered to come and say hello to us. I certainly was not offended by the snub!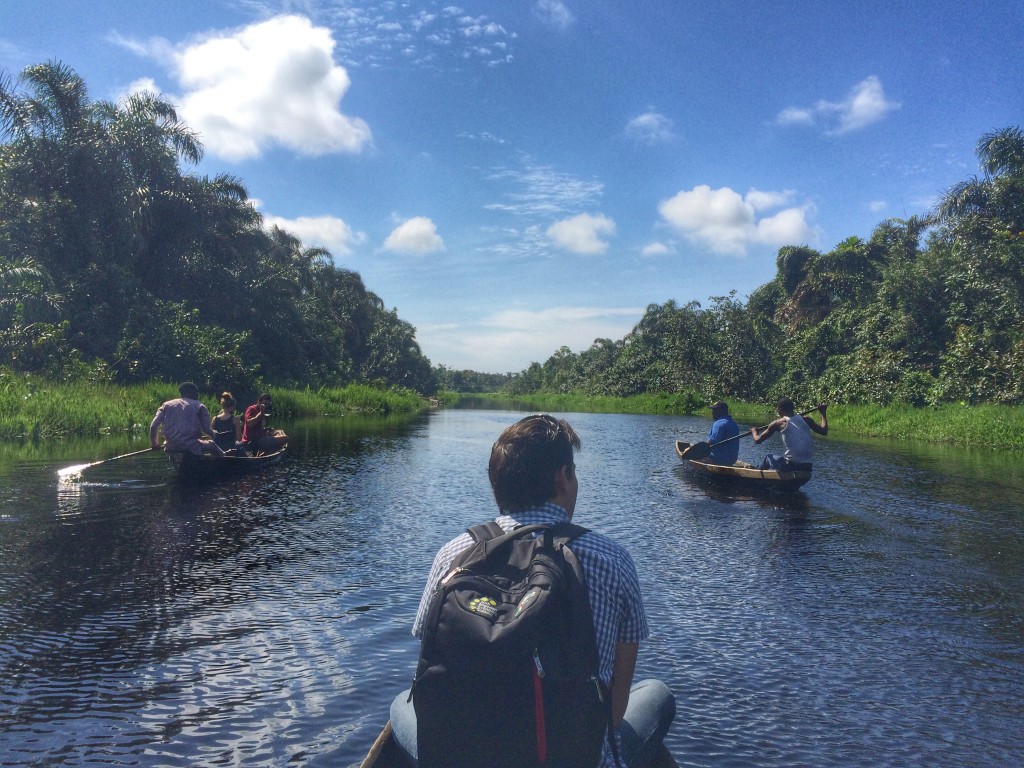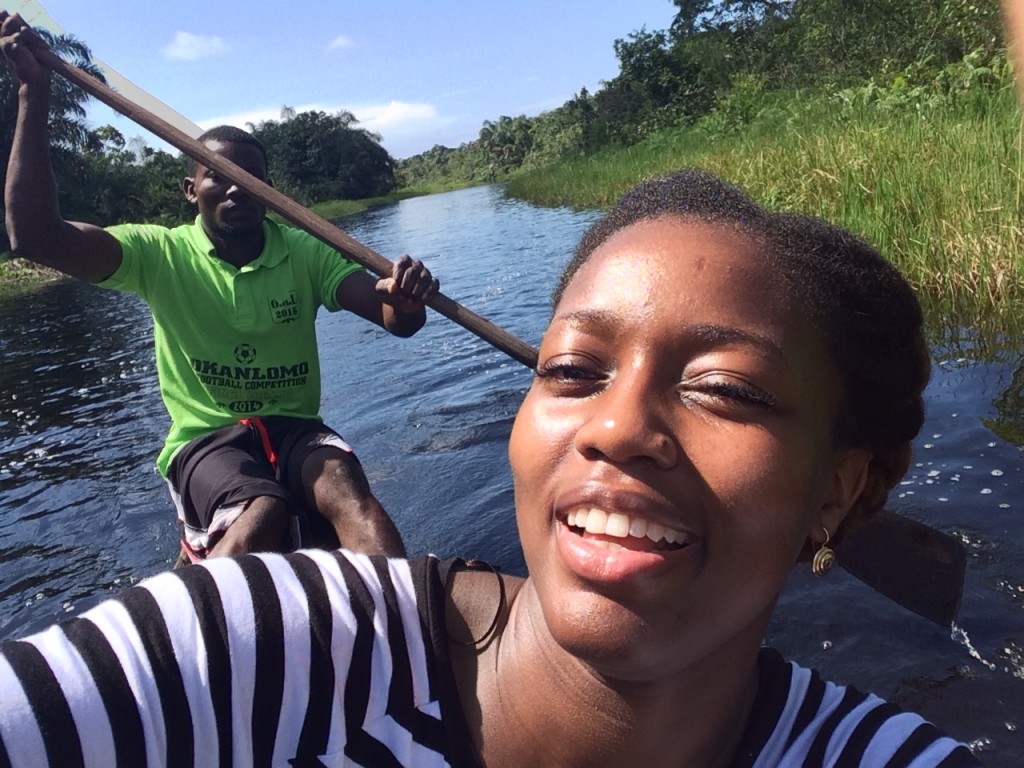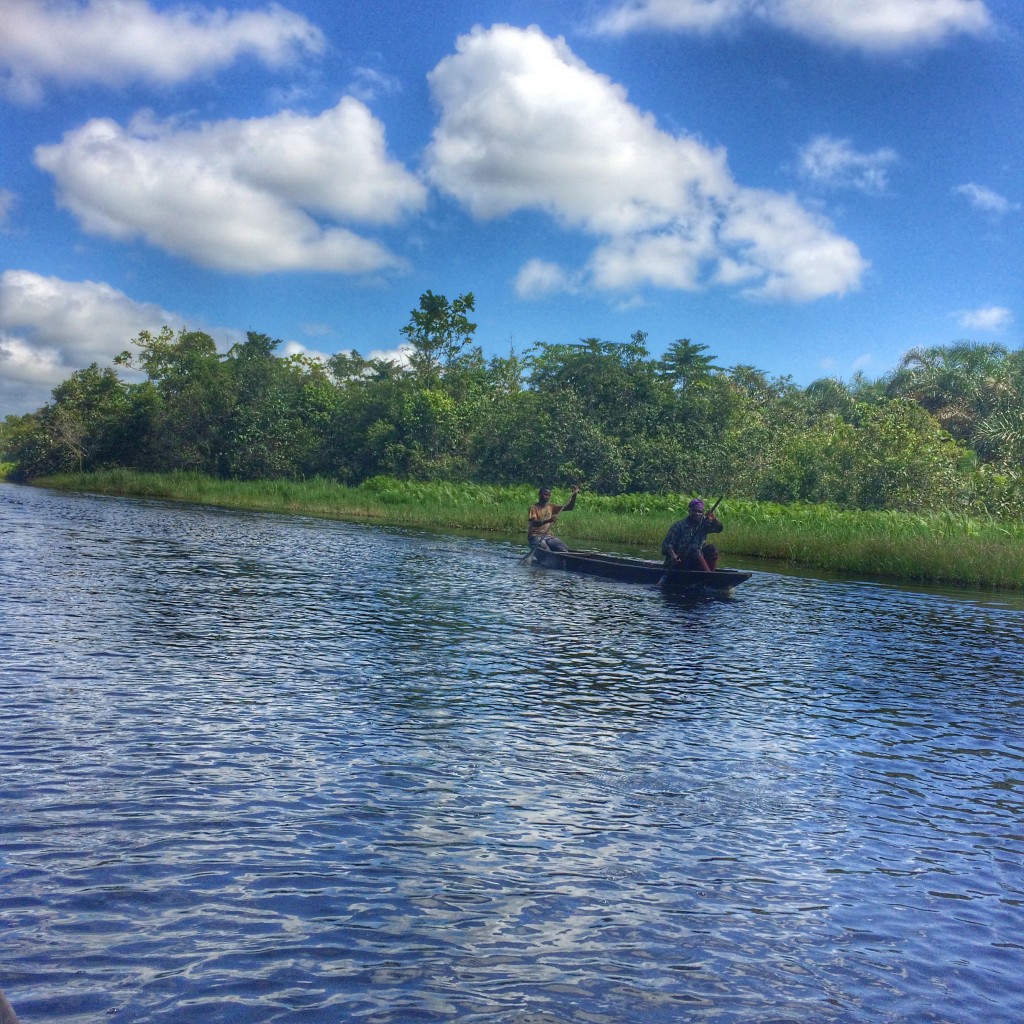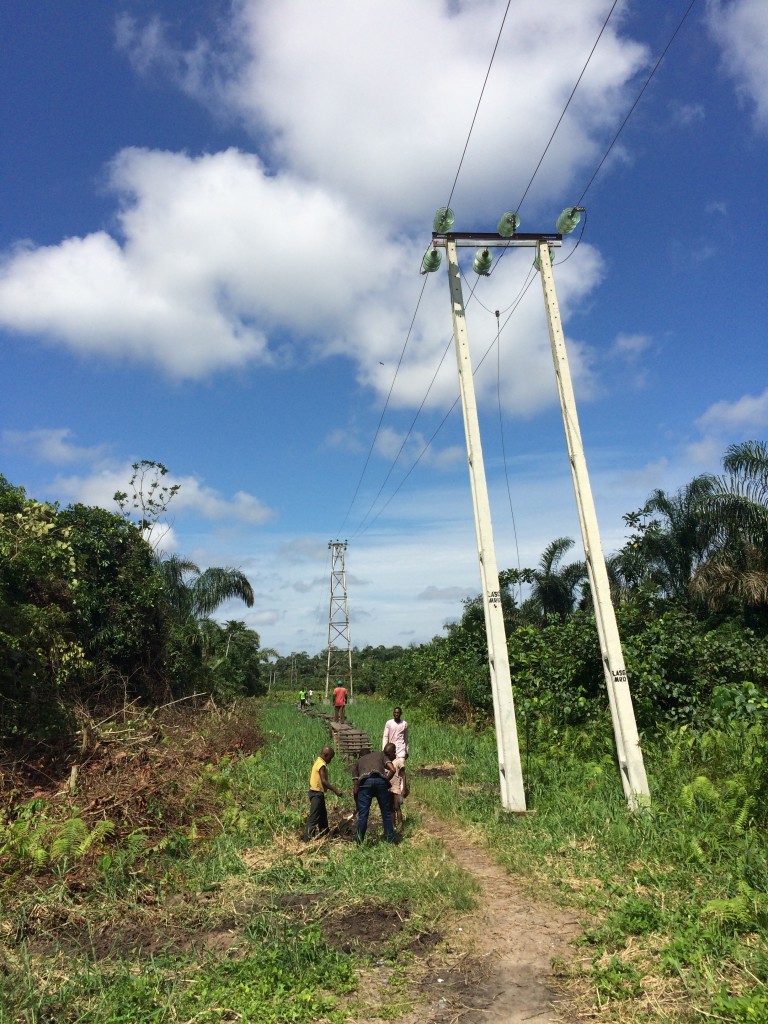 We stopped off at Iba Oloja town, taking in the scenery and watching people going about their daily life there. Of course, there were more little children about to escort us on our way and they were only too happy to show us around their local school.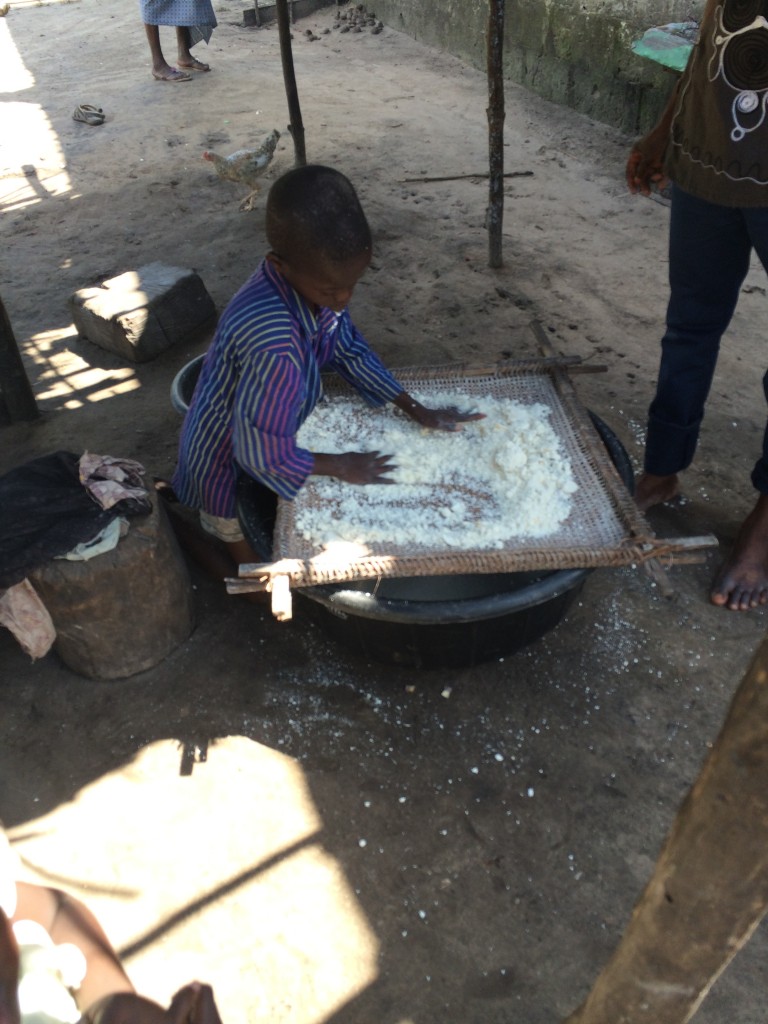 A little boy showing us how cassava is turned into gari.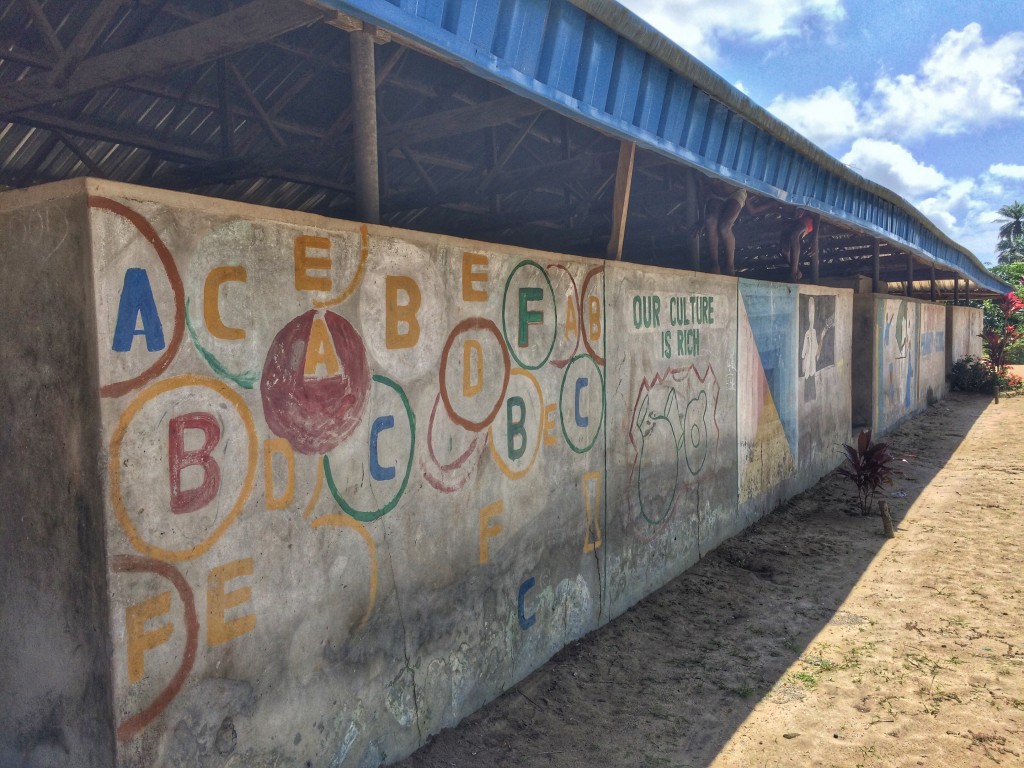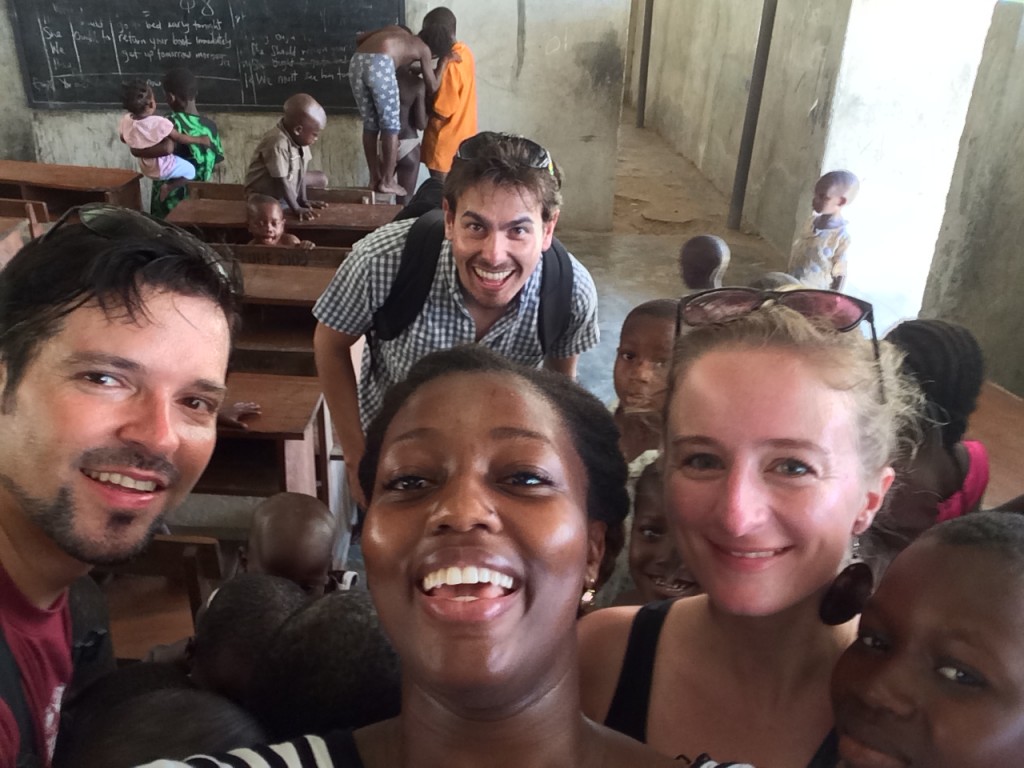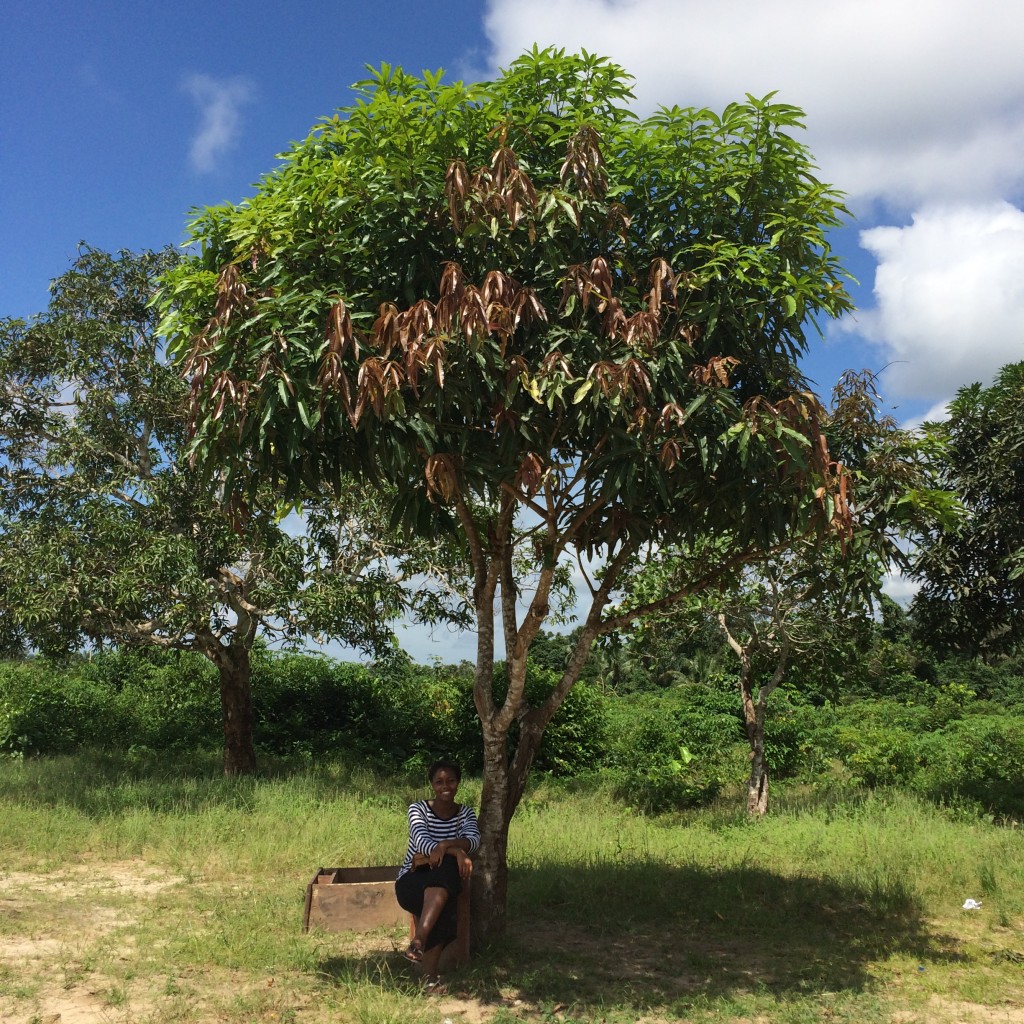 The children's energy was limitless, and their excitement knew no bounds. All the kids wanted photos so there were impromptu photo sessions everywhere – on the side of the road, in the classrooms, by the water, everywhere. We played, we danced, and they seemed to have a whale of a time!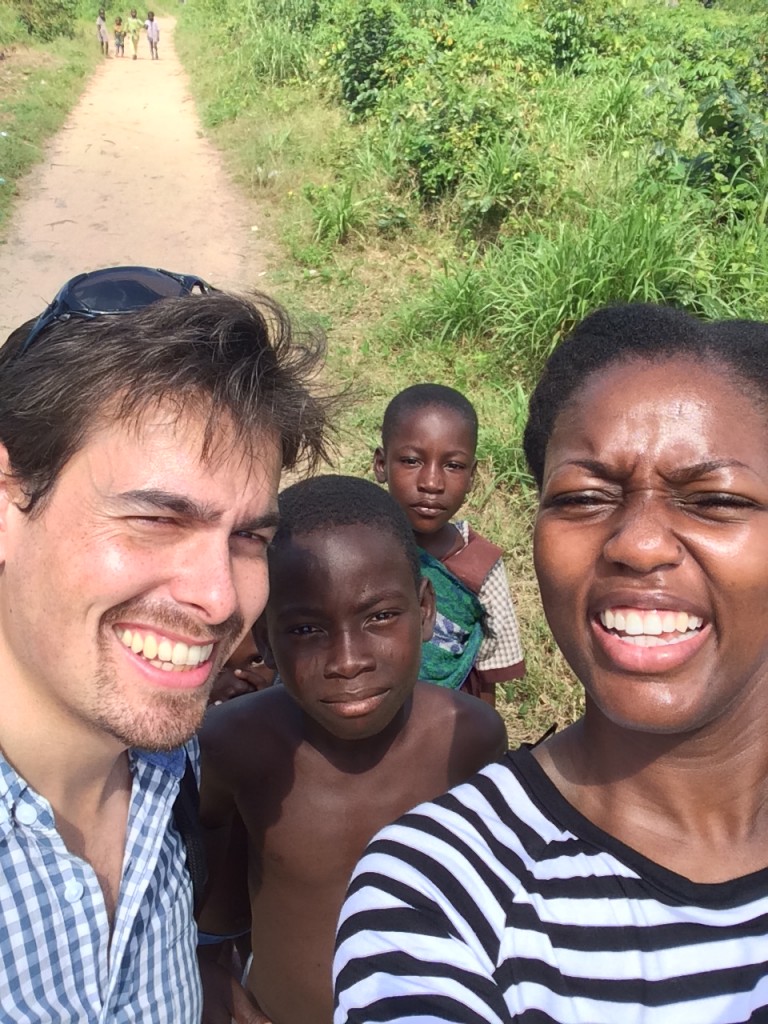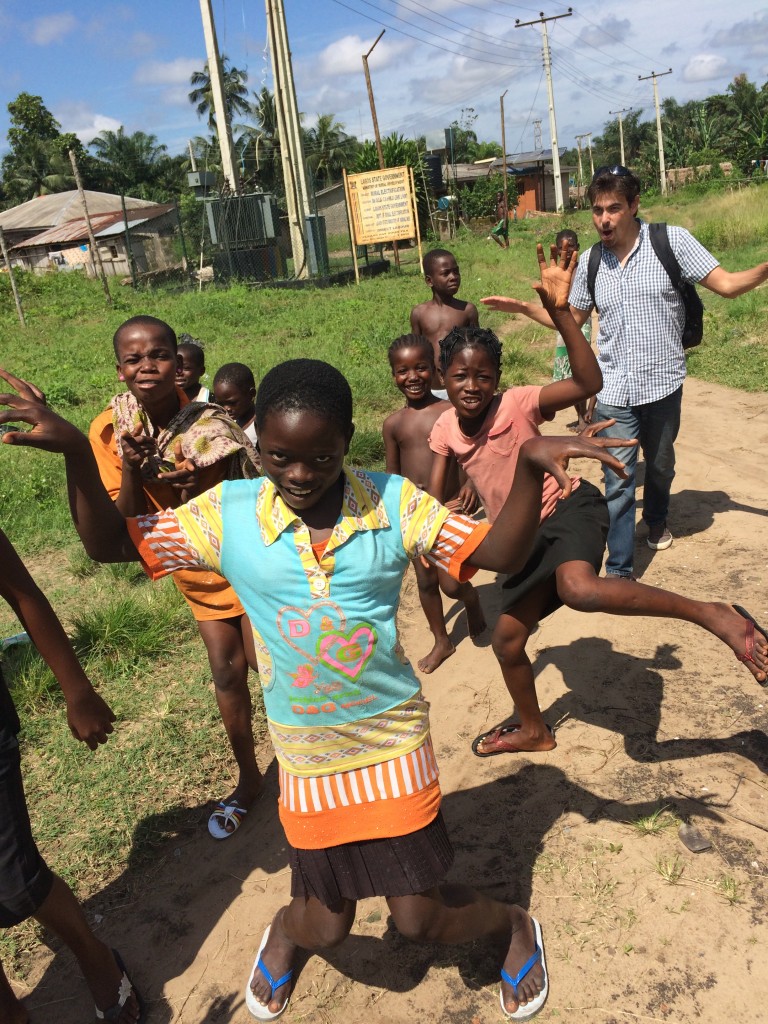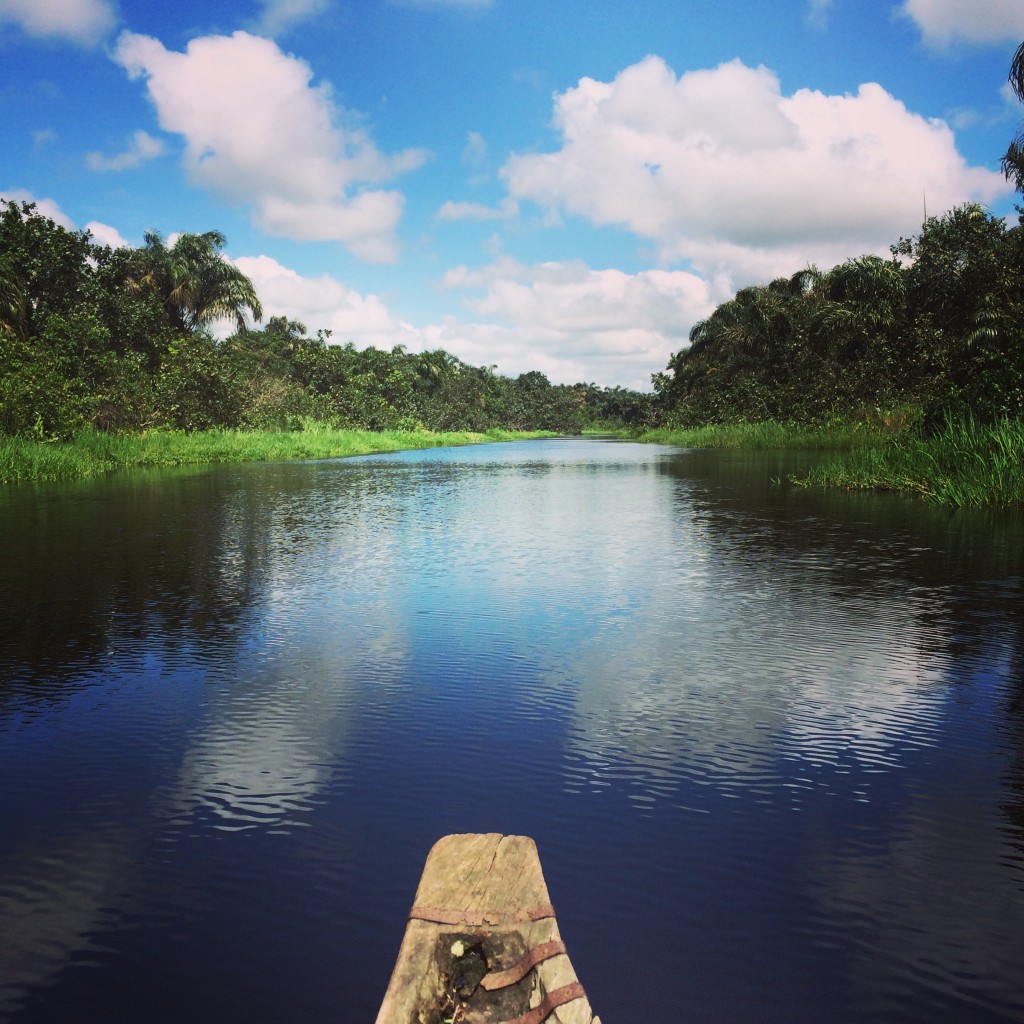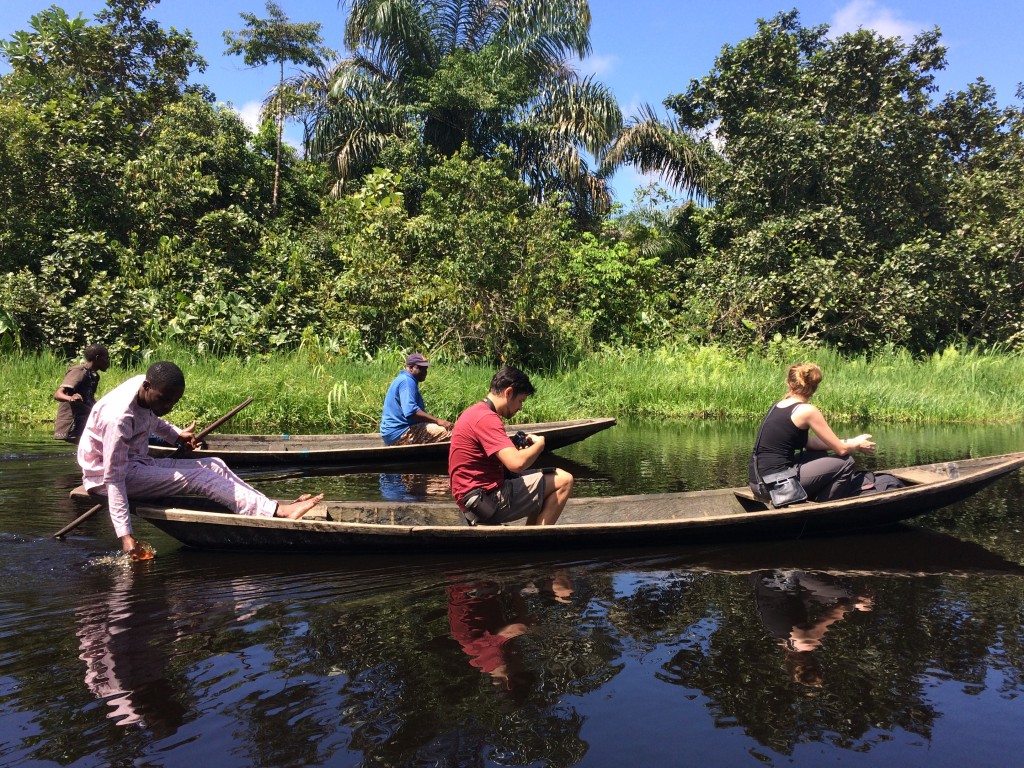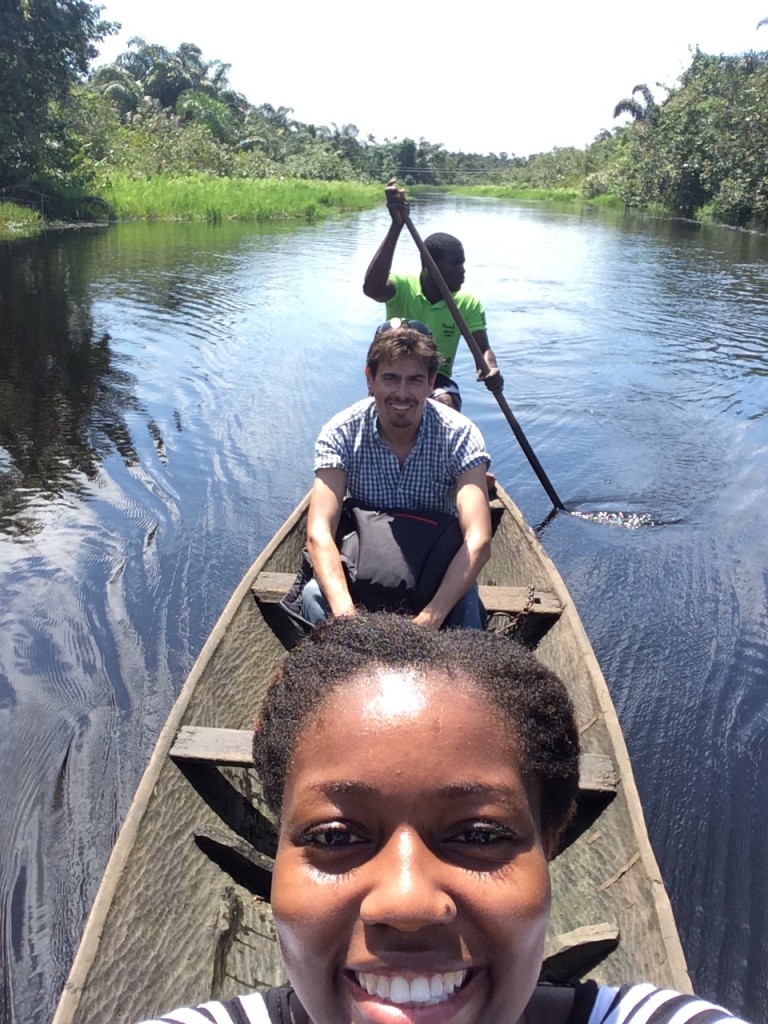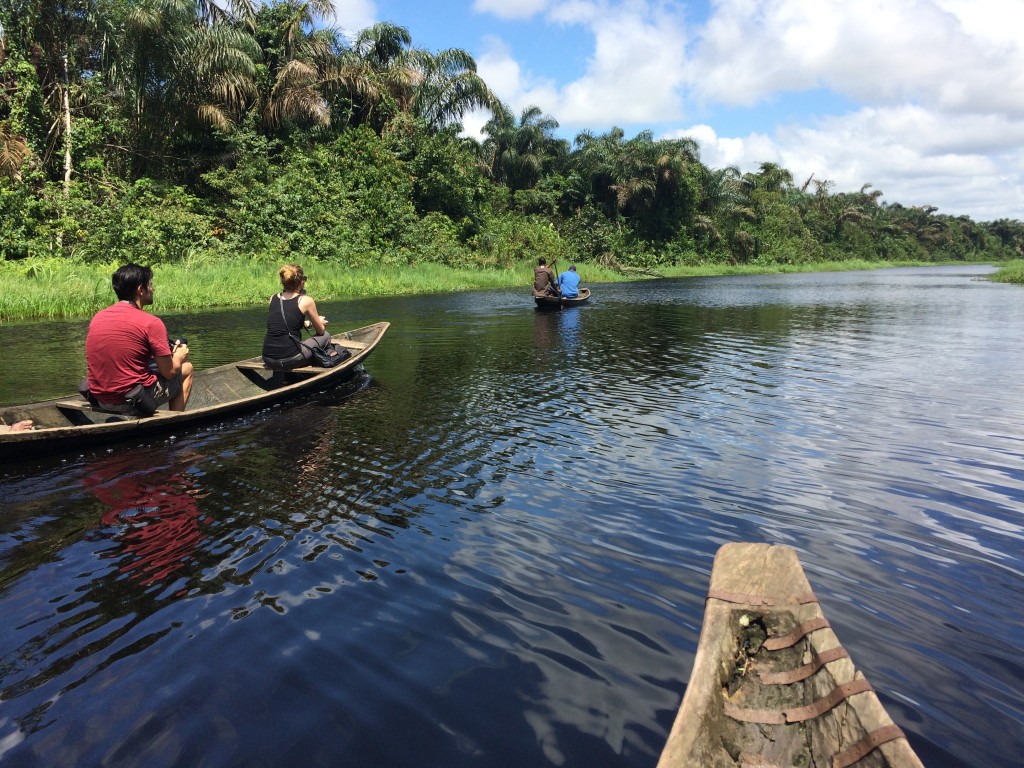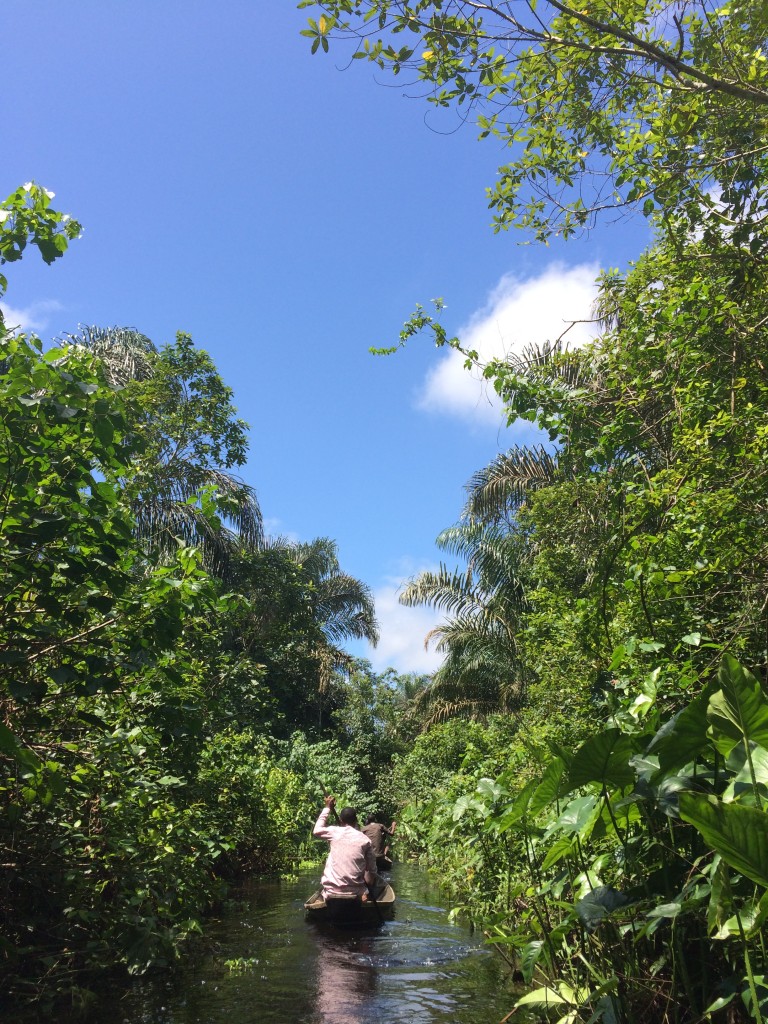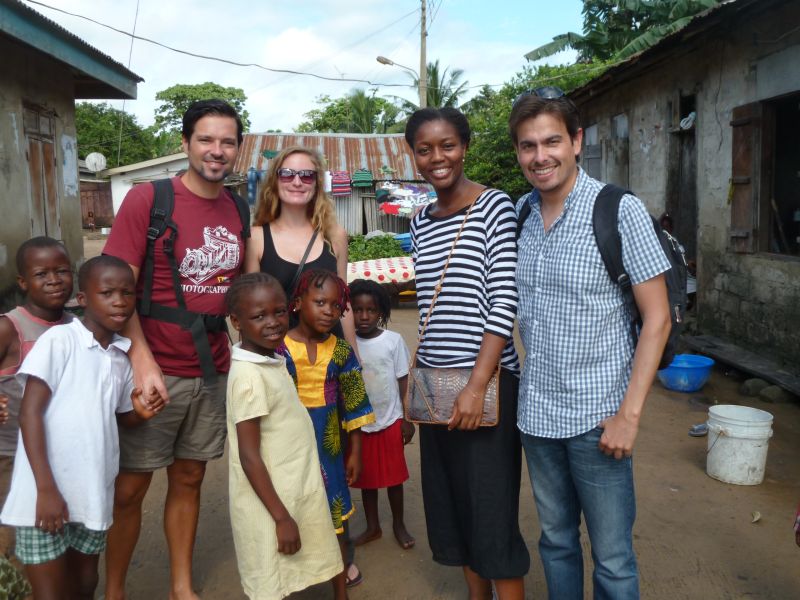 Whilst out on the water, I recalled my father's reaction when I told him about the trip the night before – an emphatic "No!". To be honest, it was not an unexpected reaction but I managed to talk him back from the ledge and I'm so glad I did. There is no way I could have missed this trip to go aso ebi shopping. I'm sure it won't be the last time you'll see me on the Epe mangroves; somehow I think I'll be there again soon, and regularly!