It was Saturday morning during my marathon birthday celebration weekend and the item on the agenda for the day was Lekki Market (also known as "Jakande Market"). I galvanised my sister-in-law and my cousin early in the morning to accompany me on this trip of life to discover the market's treasures. I first visited the market over a decade ago and it captured my heart forever. I am someone for whom visiting local crafts markets is a major travel highlight and undoubtedly, Lekki Market is one of my favourites. It really doesn't look like much from the outside when you first arrive. It is also SUCH a mission to get there – we stopped 3 times to ask for directions to the market on the way and the roads are absolutely atrocious to be completely honest (particularly during rainy season!) so you can only really go in a 4WD if you love yourself and your car. But logisitics aside, once you get there, you will understand that it is totally worth the headache.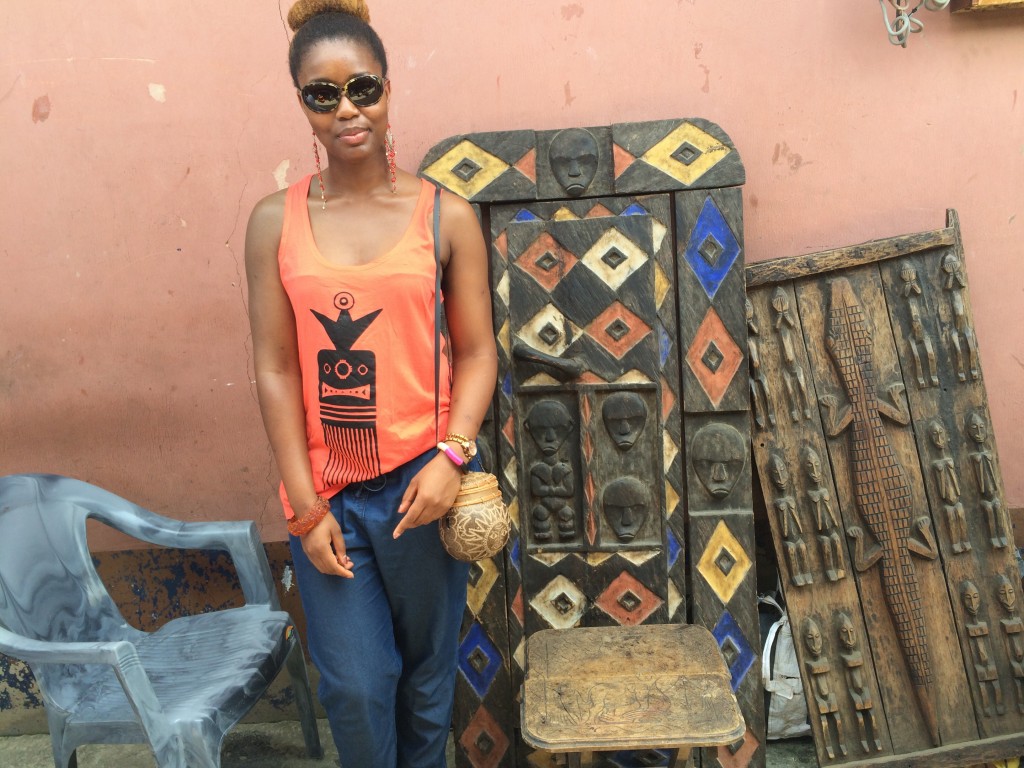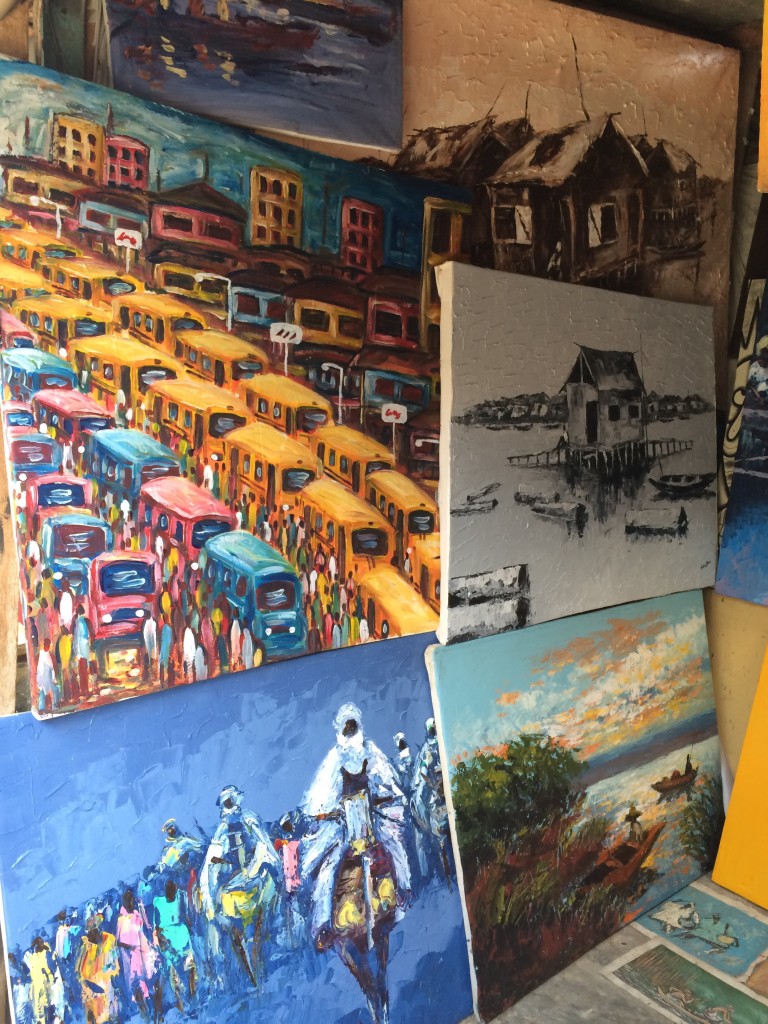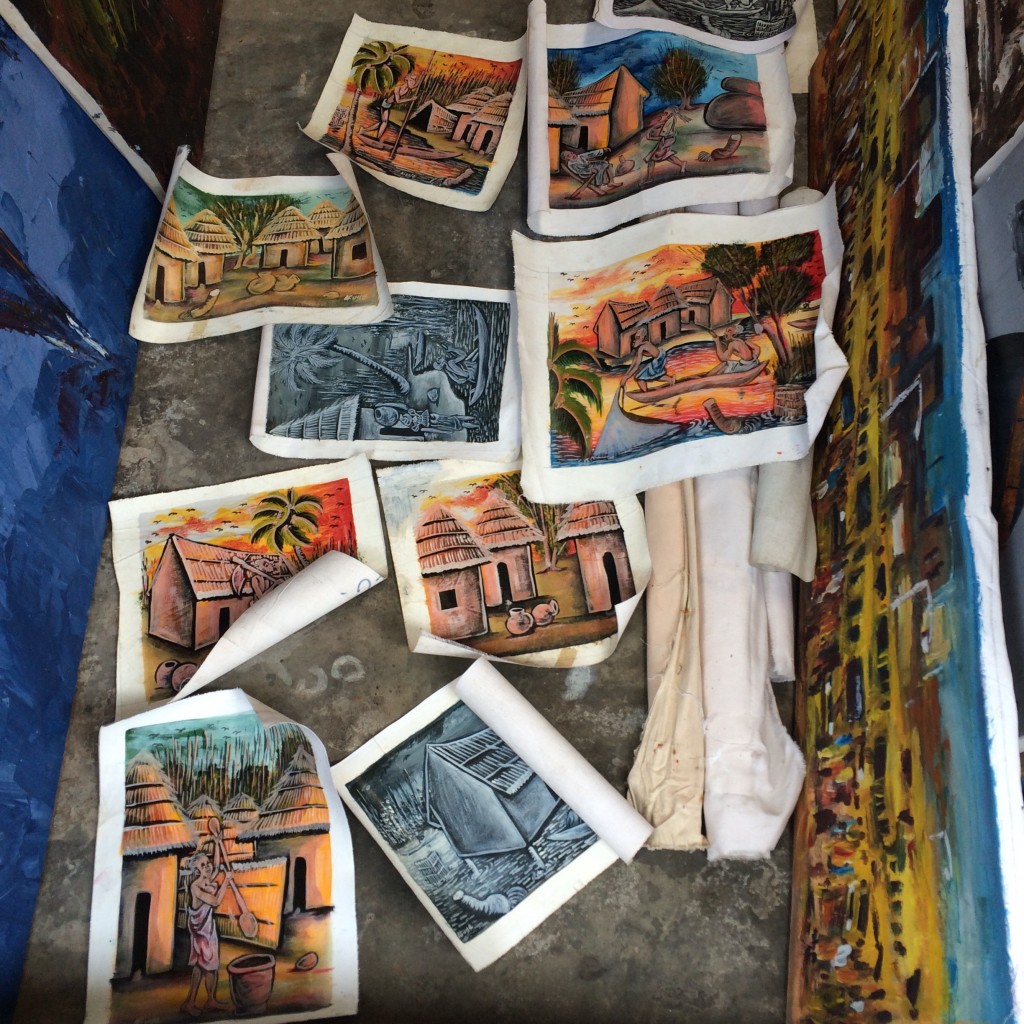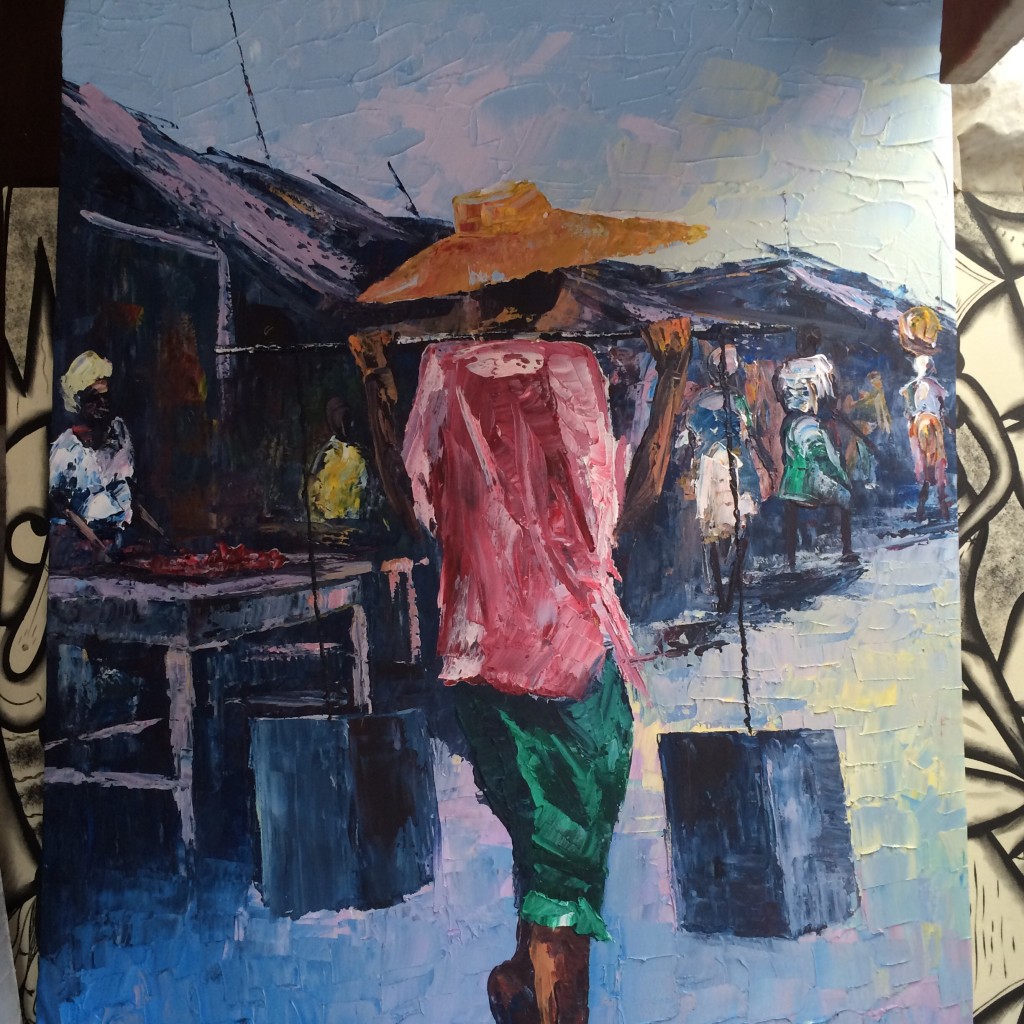 Arts and crafts galore. You're into paintings? They're there. Sculptures? Check. Souvenirs? We gats you boo. I could have happily stayed there all day browsing and picking up things but sadly my pockets are not that deep and my family were threatening to leave me, having indulged me for hours! So, I grudgingly left the market, having picked up a few paintings, some jewellery and lots of cards from the artisans.
Here are some tips for optimising your Lekki Market experience:
Aim to get there early in the morning. It really is quite tricky to get there especially if going for the first time, so go early to avoid traffic on the roads. Better still, if you're not sure where you're going, go with a local or take a taxi. Getting there early also means you can snap up a bargain whilst the traders are setting up and avoid the human traffic.
Budget time in the market and money accordingly. Don't think this will be a half hour job! Take your time to browse through the various stalls and enjoy the full market experience. Set yourself a limit on how much you want to spend and aim not to go beyond that. Also remember to take cash!
Don't buy in a hurry, and don't feel pressured about buying any items. Stall owners will call out to you as you walk past and everyone will invite you in to have a look at their stall. Don't be overwhelmed. Have a wander through the market, note the stall numbers you would like to come back to and then return later. This will give you the chance to reflect on the items you have seen and, where you have seen similar items, also get an idea of price ranges.
Always try to haggle but don't waste time haggling once the trader has told you their final/last price for an item. If you are not prepared to pay that price and they are not willing to move from their final price, politely walk away.
Don't propose a starting counteroffer which is so ridiculous that the trader is put off selling to you. Remember there is a lot of hard work and skill that has gone in to the creation of these pieces. Whilst it is great to bag a bargain, bear in mind that proposing a ridiculous price could be construed as an insult to the artist. For some of the traders, this is their livelihood so be respectful of that fact.
Getting to Lekki Market – Off Oba Elegushi Street, 5th Lekki-Epe Expressway roundabout. If in doubt, Google Maps is a good shout for directions or ask someone for directions.
Wearing: Top – Creativity & Noise (sold out but lots more here!); Jeans – Marks & Spencer; Bag – local artisan's market in Jamaica; Sunnies – Kate Spade; Sandals – London Rebel