It's rainy season in Lagos so basically it pours down with rain pretty much everyday and all the roads are flooded and it's rather gloomy. I am definitely one of those people whose mood is affected by the weather and I can't help but feel sad that I left the cold weather in London (which by the by I hear is enjoying a heat wave) only to come to the rains in Lagos. Dear oh dear. Well, in such gloomy weather, there is only one thing to do – dress in bright colours and carry an umbrella!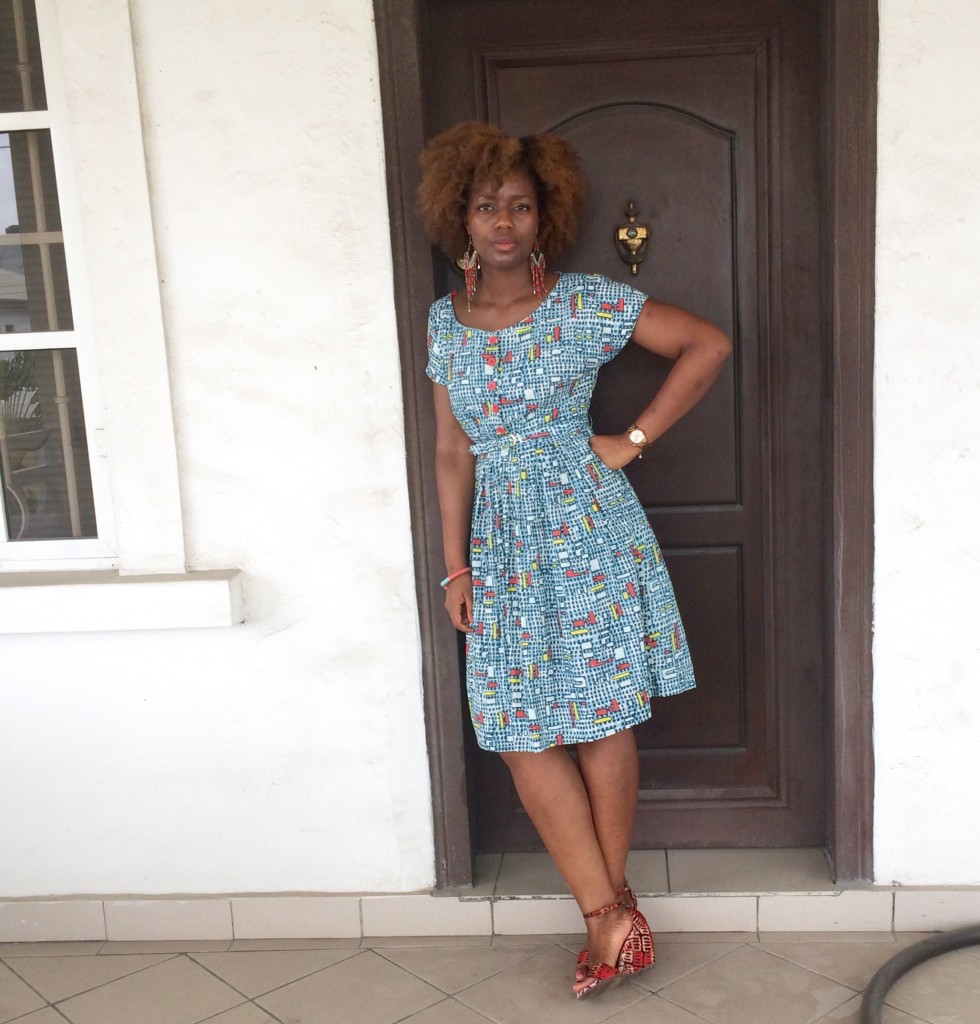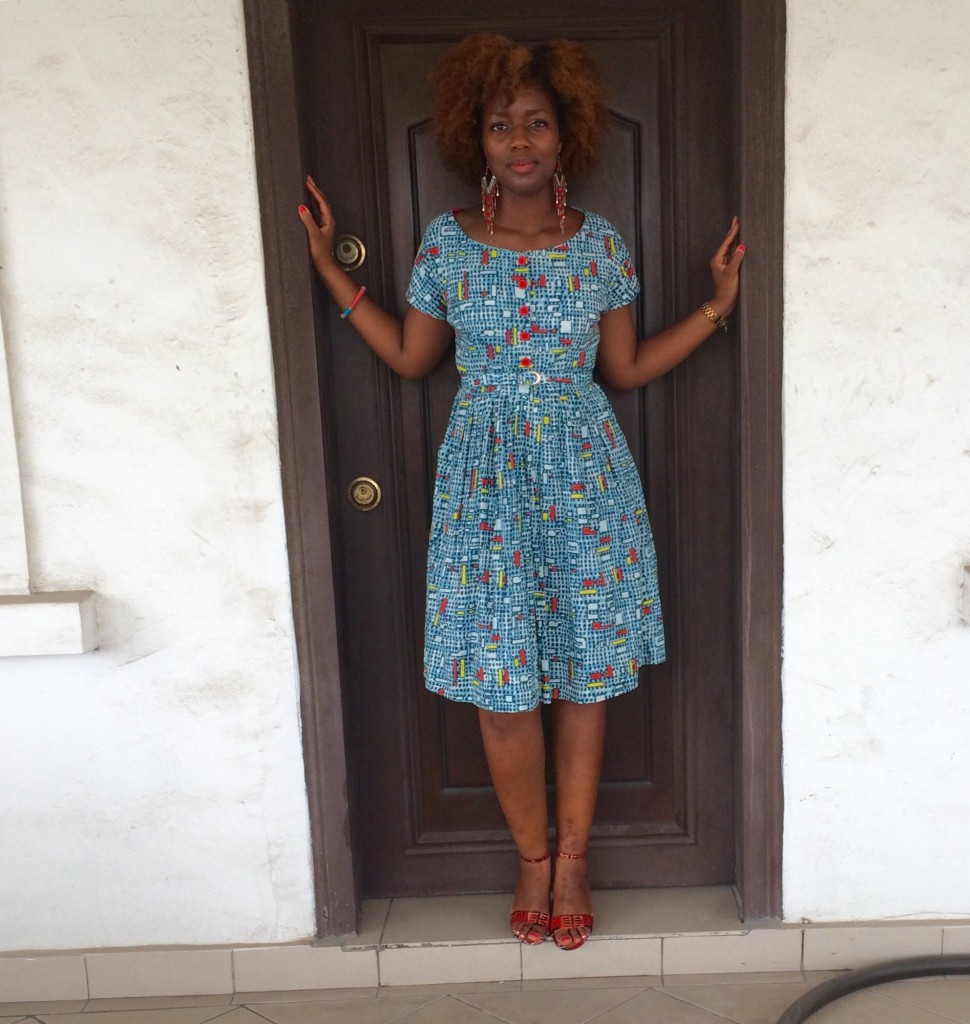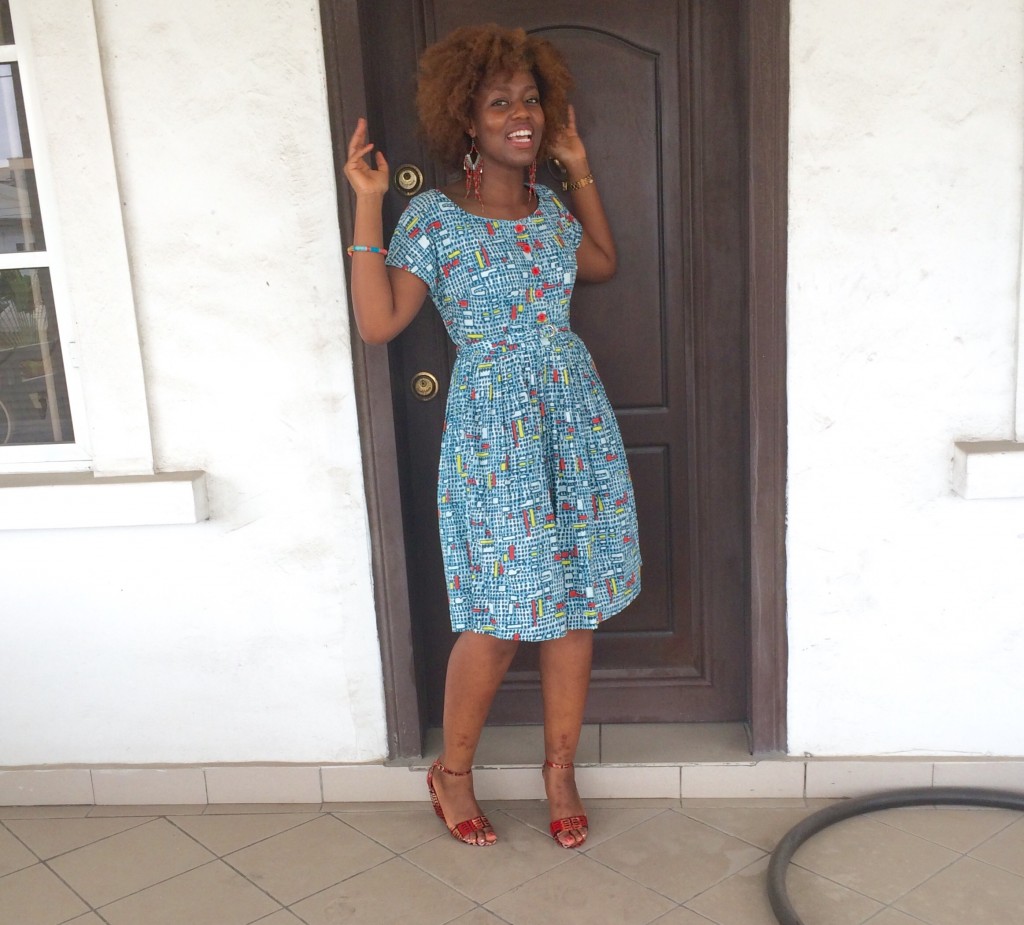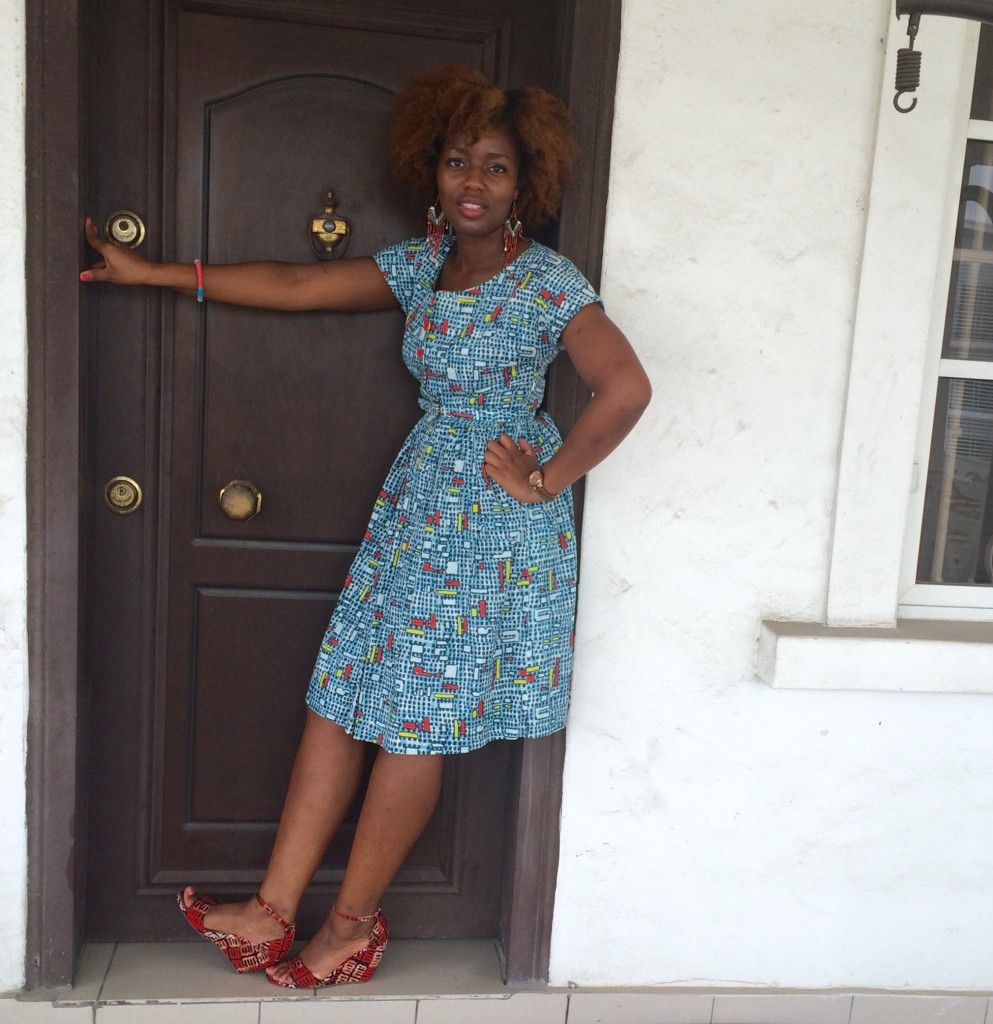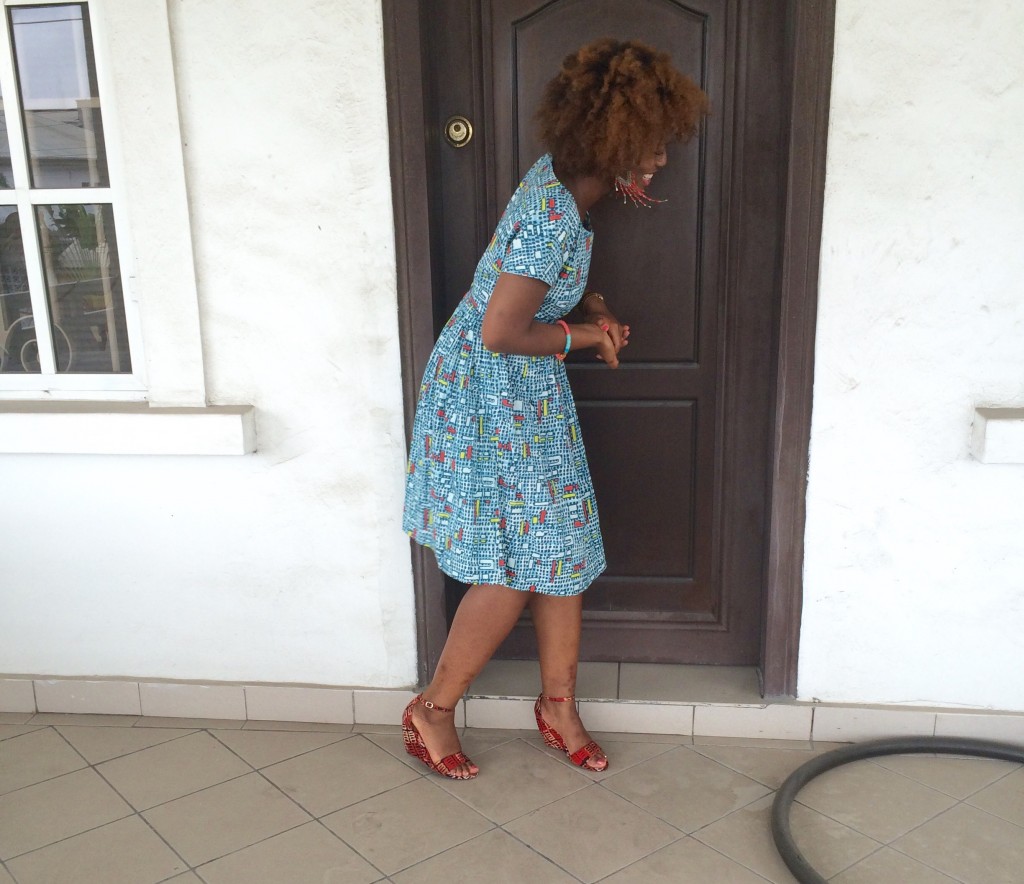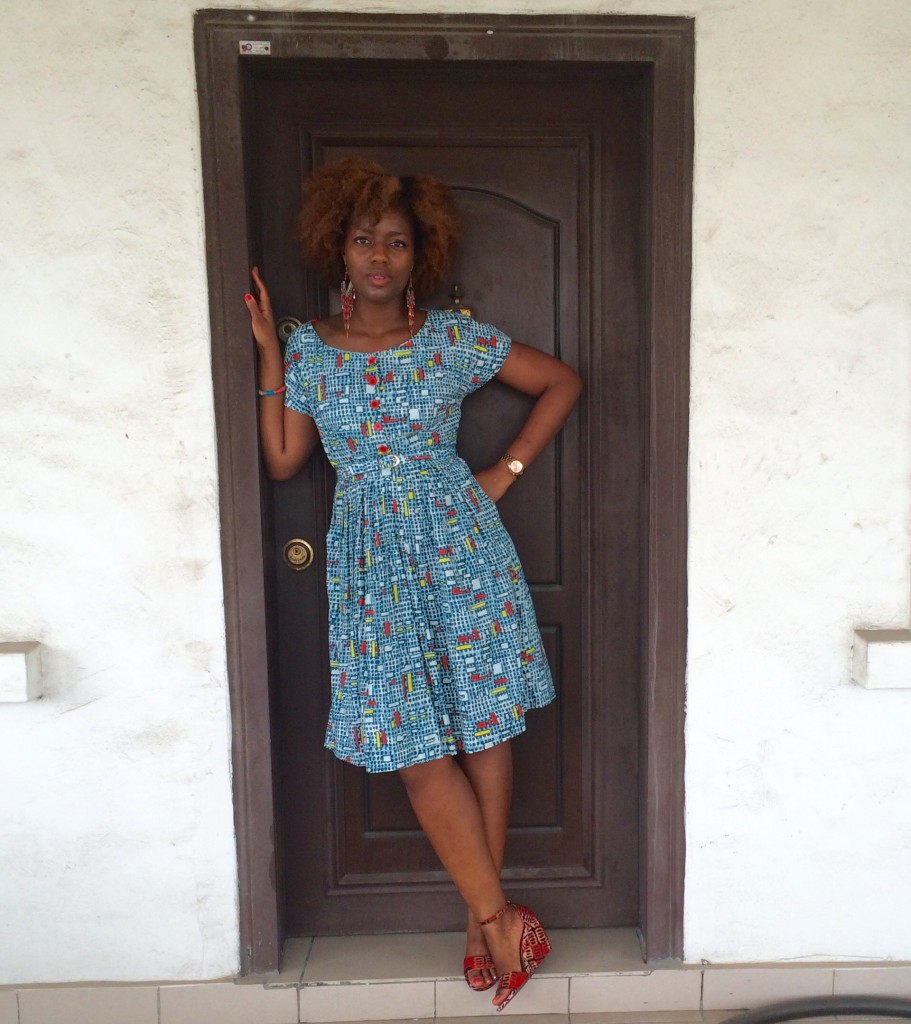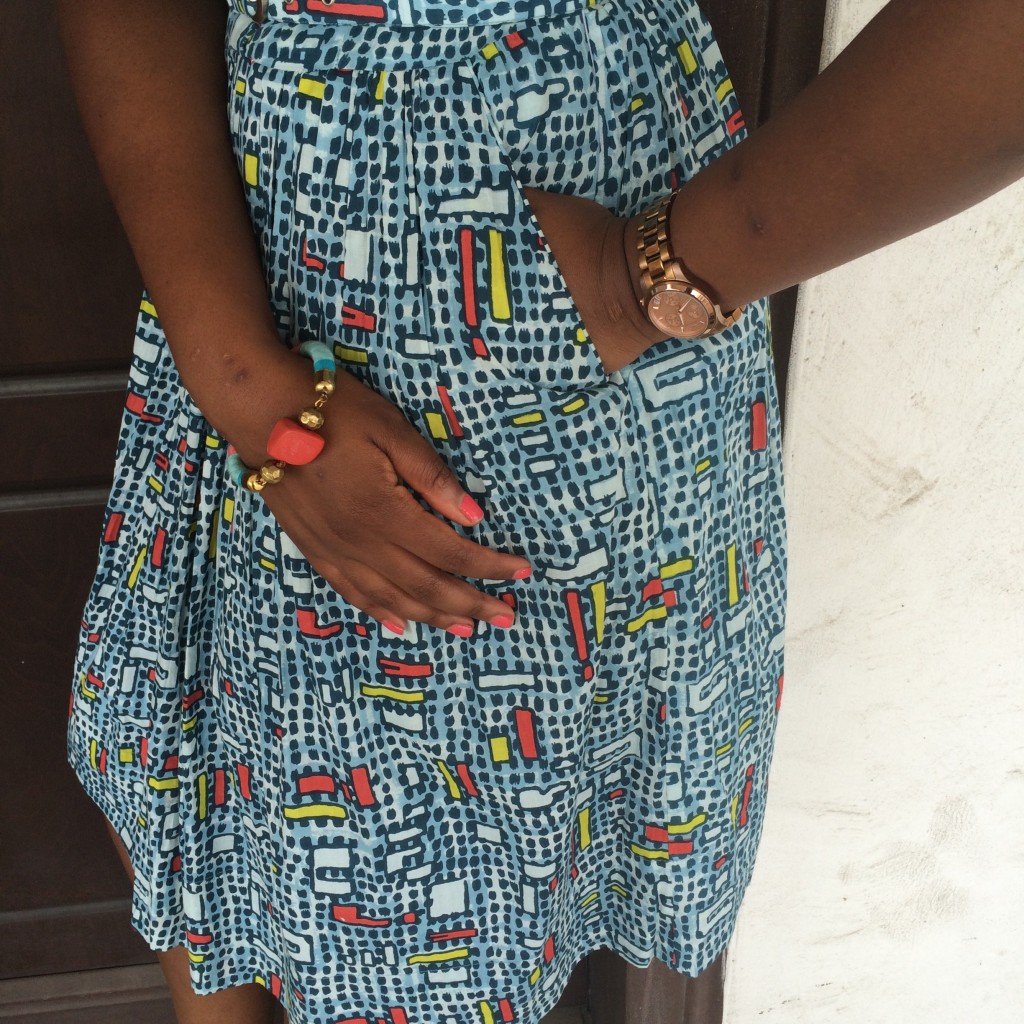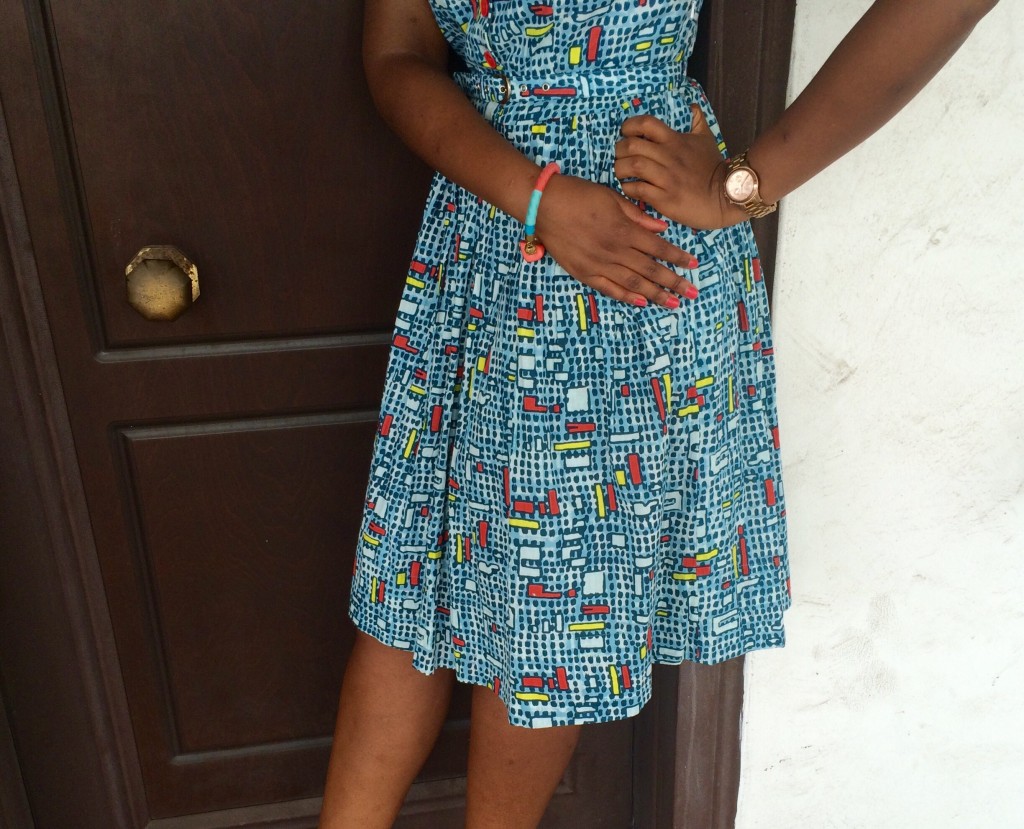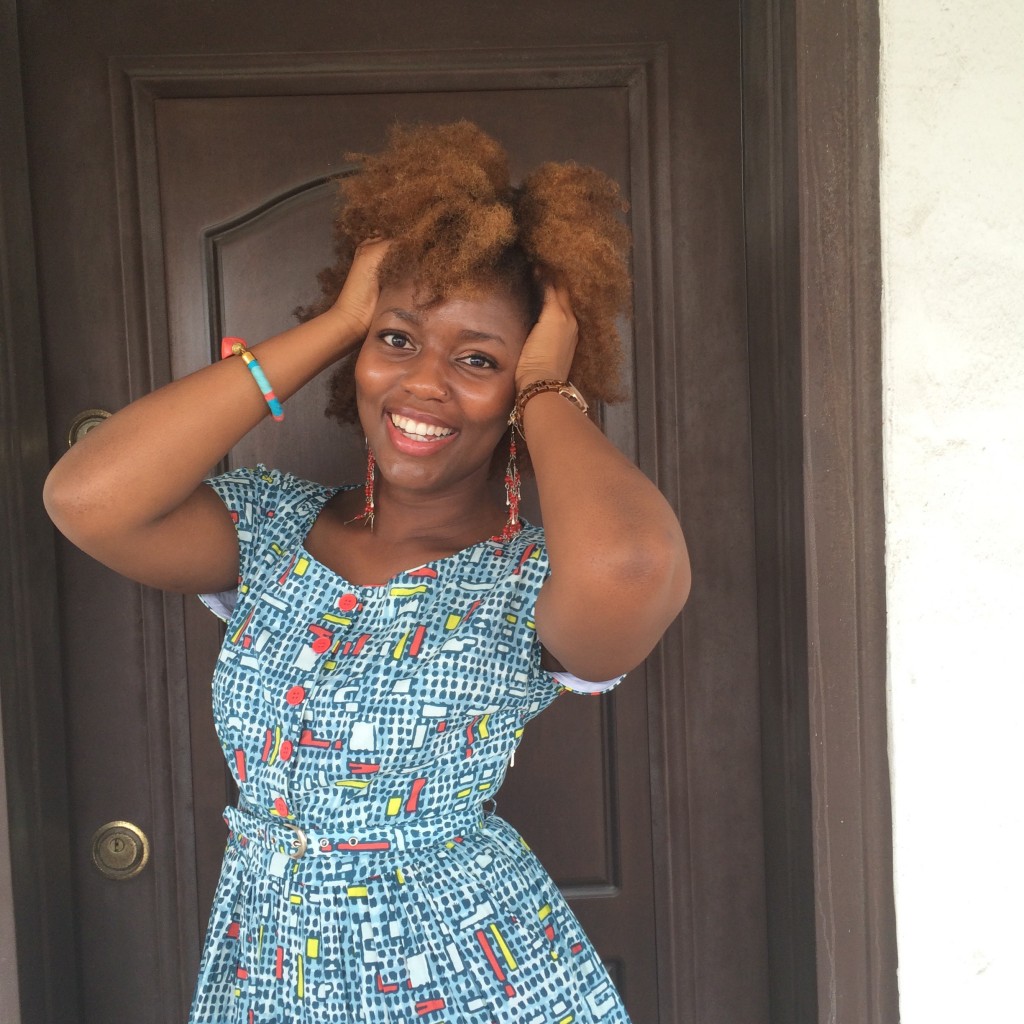 p.s. you may have noticed that Grace has taken on a decidedly golden hue…well I shall be sharing all about my DIY highlights experience very soon in an upcoming post so look out for that soon. Till then, have a brilliant week!
Does the weather affect your mood? How do you combat it? Please share tips in the comments below!
Outfit details: Dress – Emily & Fin; Wedges – Anthropologie; Bangle – Tzuunum