Happy Friday!
The Pencil dress aka the "Wiggle" dress offers a classy and flattering route to showing off one's shape. Whether it's Sunday best, after work drinks, afternoon tea with the girls or a spring/summer wedding, the Wiggle Dress will not let you down. Now that the doom and gloom of winter is behind us, here's my selection of Wiggle dresses that are worth considering for investment.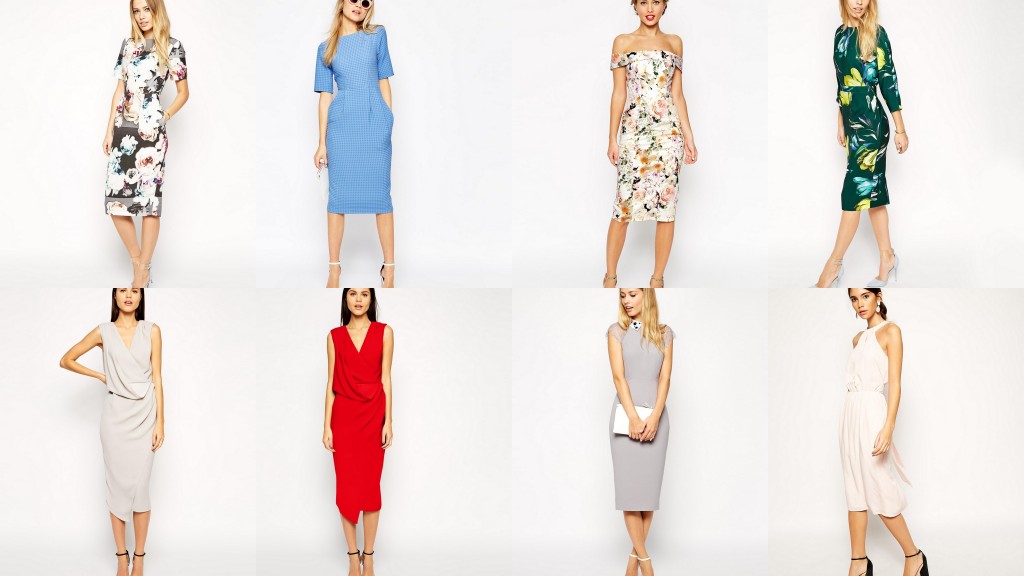 First row (L-R): Textured Photo Floral Dress; Textured Wiggle Dress; Bardot Floral Dress; Crepe Tulip Dress.
Second row (L-R): Wrap Drape Dress (Grey); (Red); Lace and Jewelled Collar Dress; Halterneck Dress.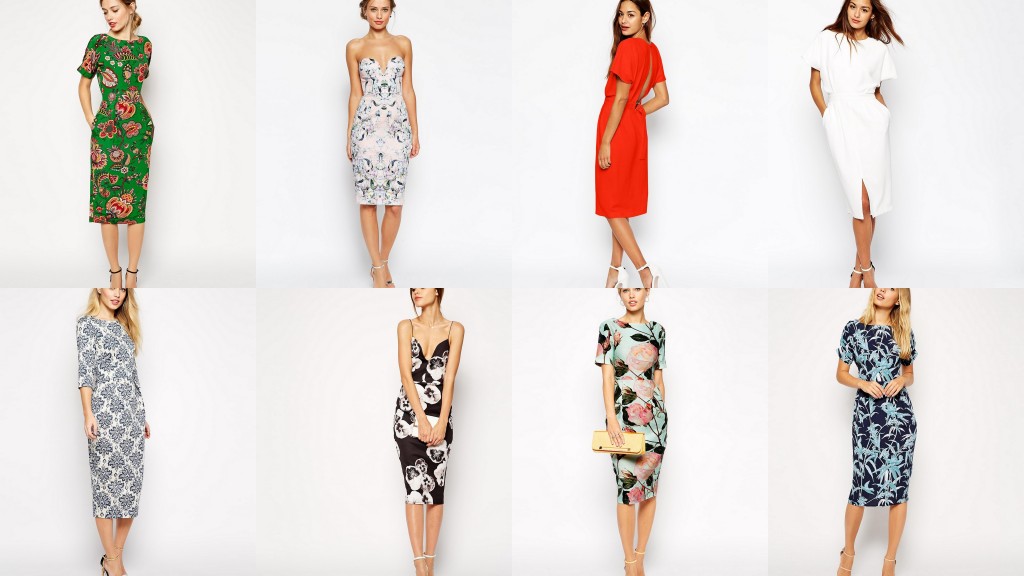 First row (L-R): Paisley Wiggle Dress; Floral Plunge Neck Dress; Crepe Open Wrap Back Dress (Red); (Cream).
Second row (L-R): Wallpaper Floral Print Dress; Pansy Print Dress; Textured Floral Print Dress; Leaf Print Dress.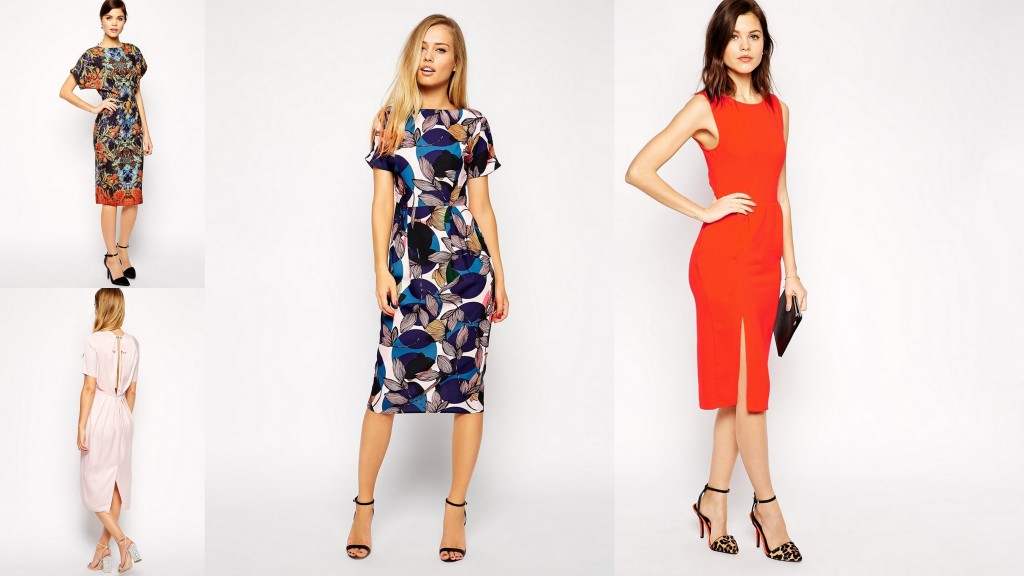 L-R: Wallpaper Print Dress; Draped Back Midi Dress; Spot Floral Print Dress; Sleeveless Crepe Dress.
ASOS are currently offering 10% off their current up-to-70% off sale using the promotion code ADD10 so get in there quick to nab a bargain!