Hello everyone! Happy Sunday!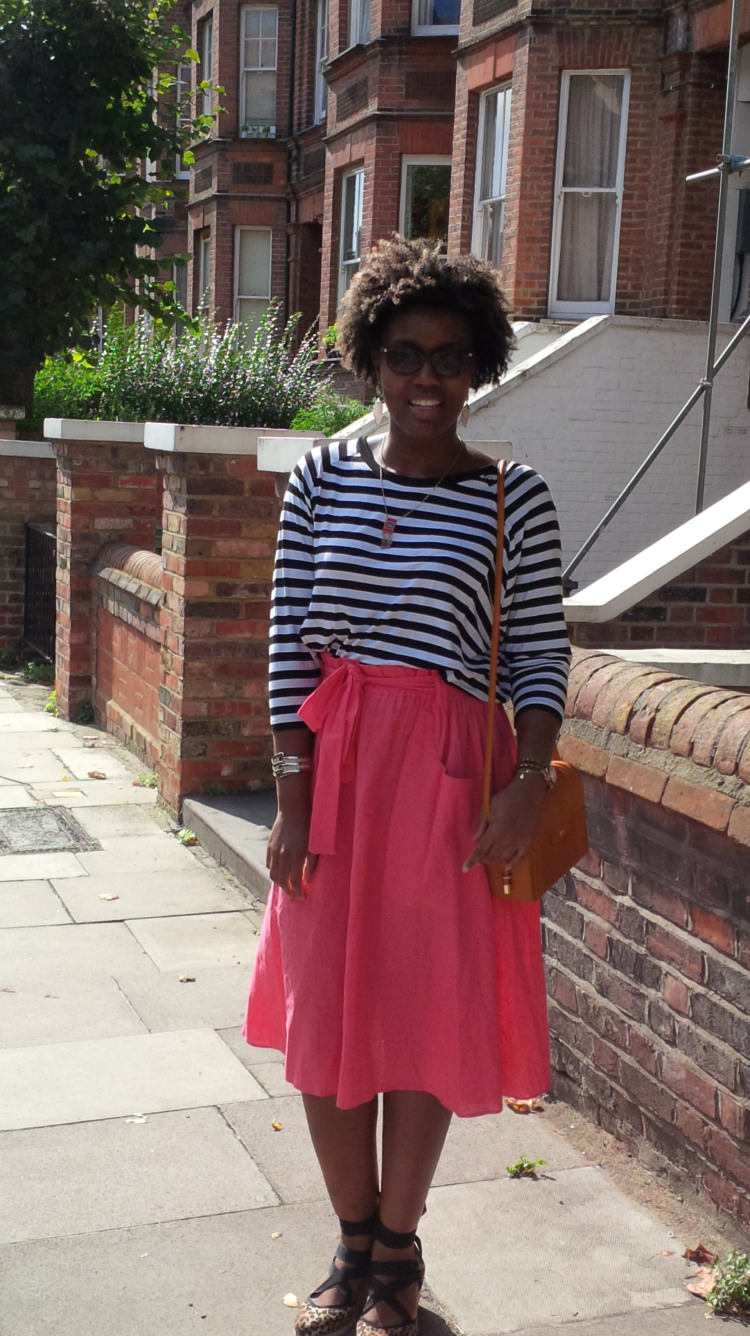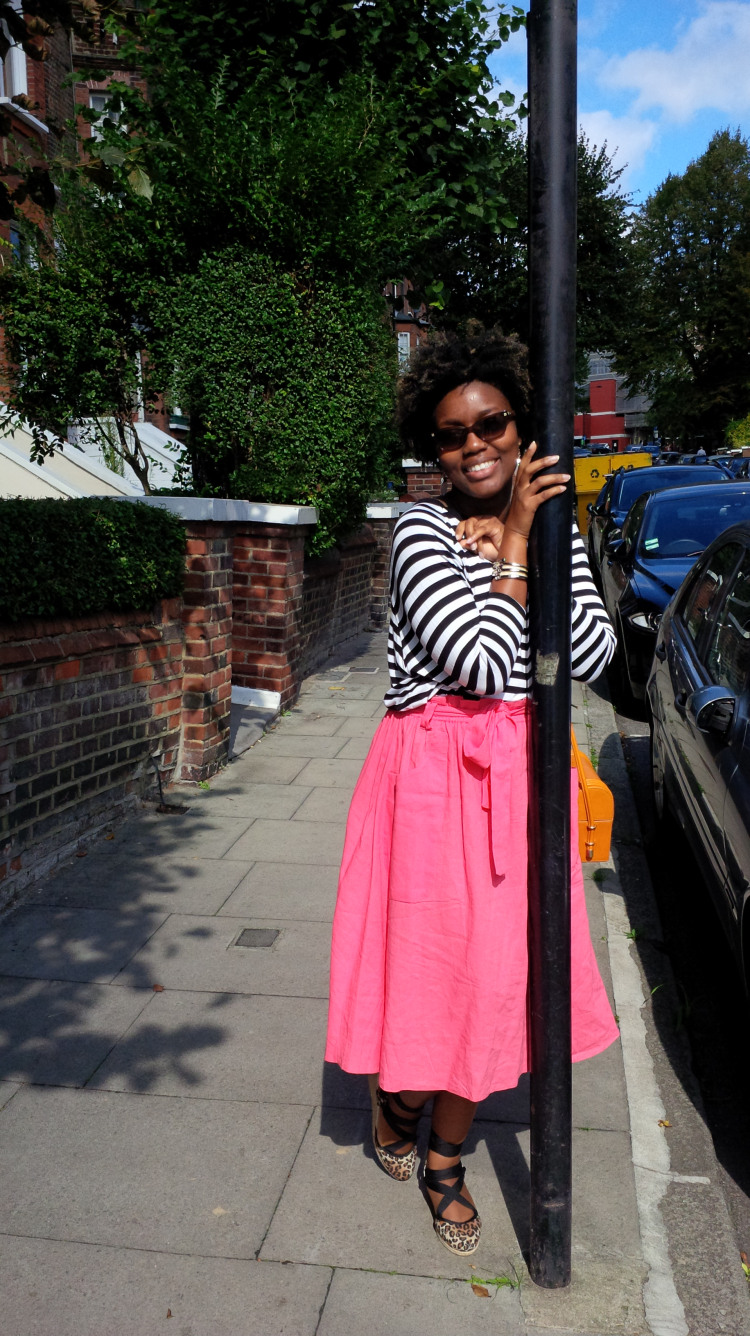 I've had this skirt from ASOS for quite a few months now and I so desperately wanted to wear it before the summer was officially over. Today I got the chance! Love me some September sun!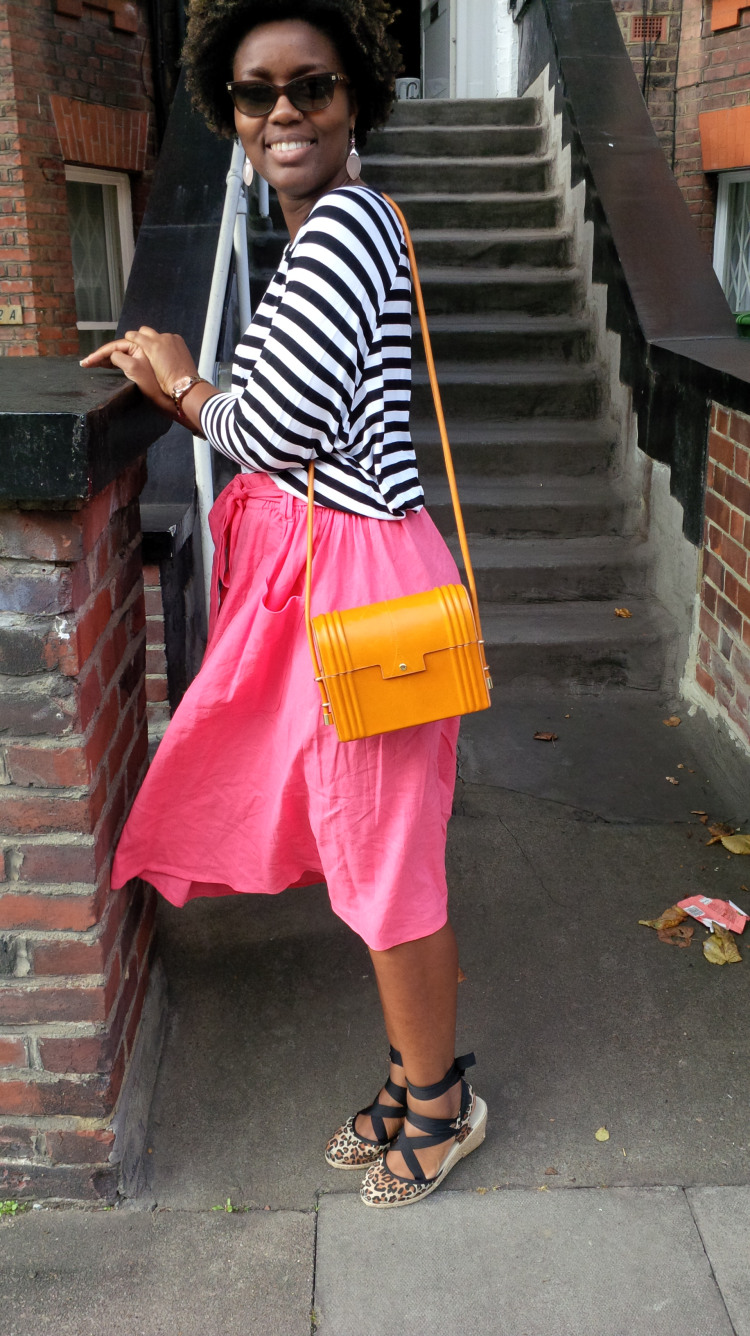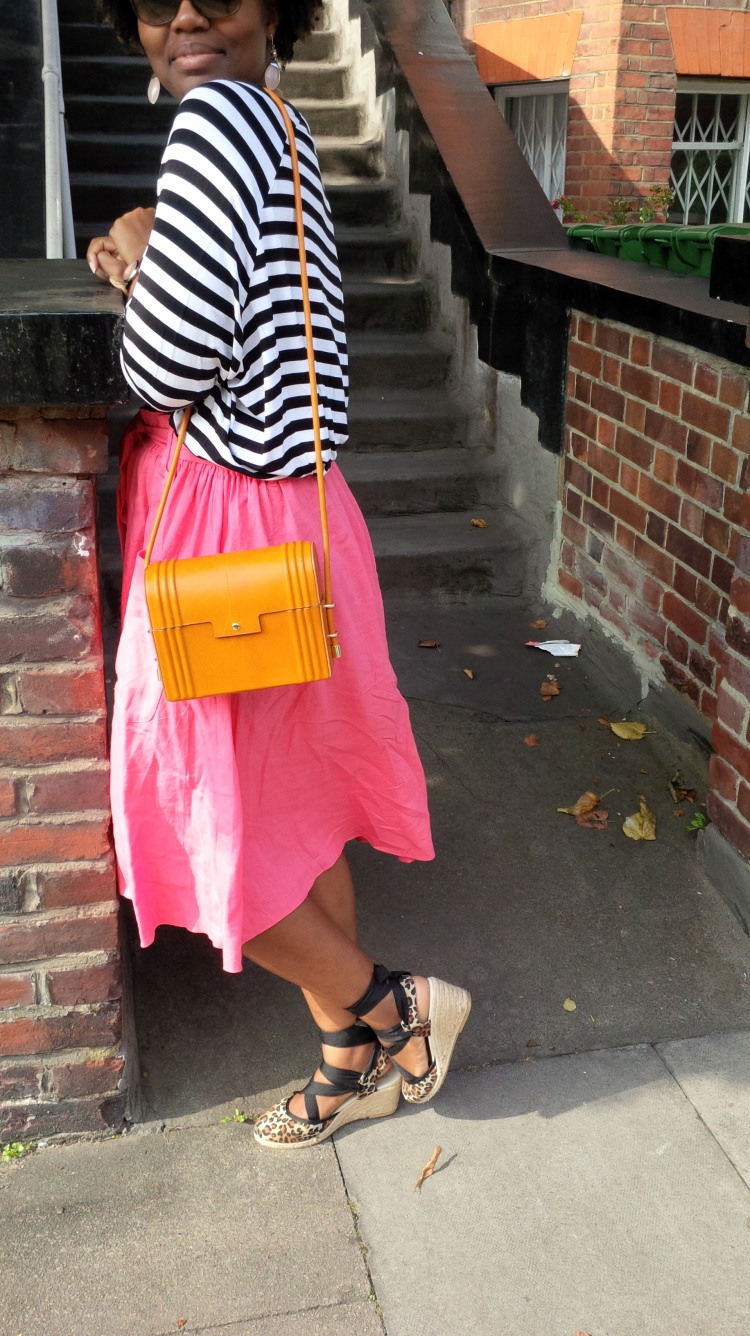 Grace is in a curly fro right now, as I just took down my twists last night, I had those twists in for 3 weeks!!! I am dreading washing her when I get home because I am scared of how tangled (and potentially locked!) she may be after 3 weeks with no wash! But needs must, and further delay will probably only make things worse. Ah well.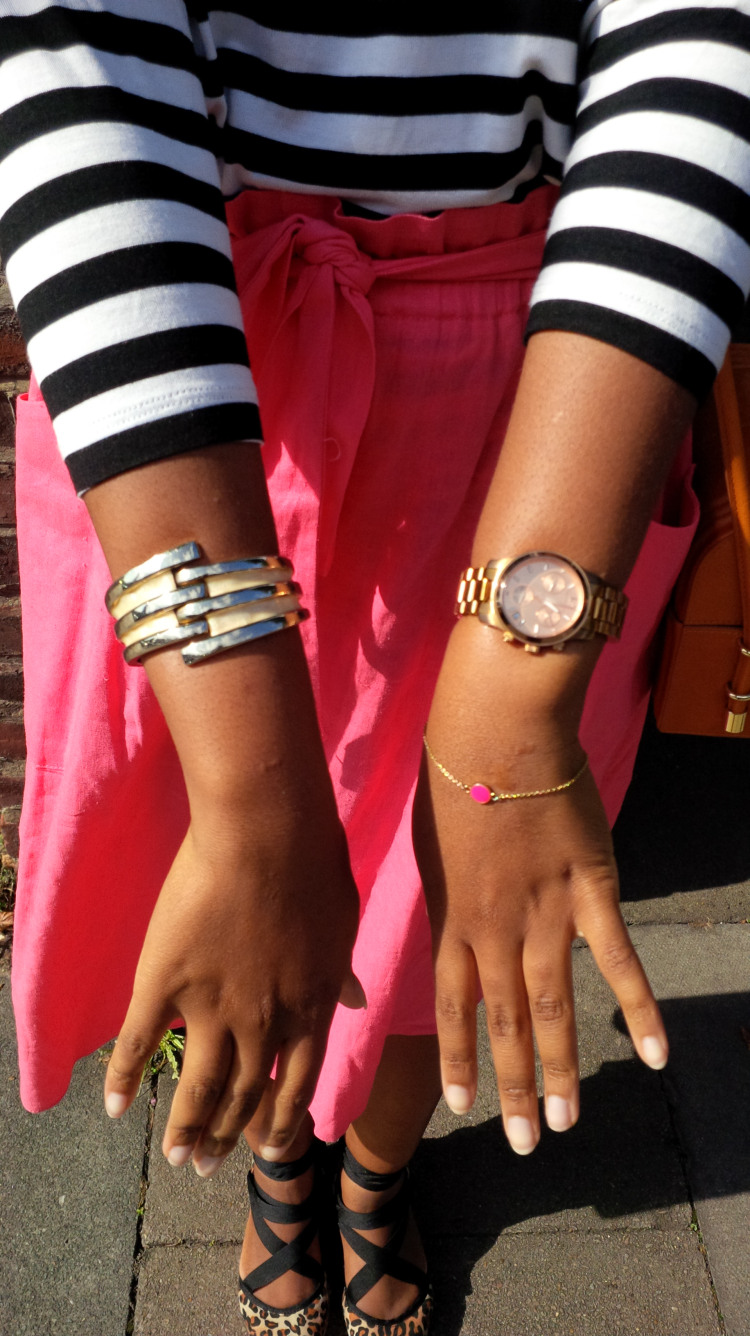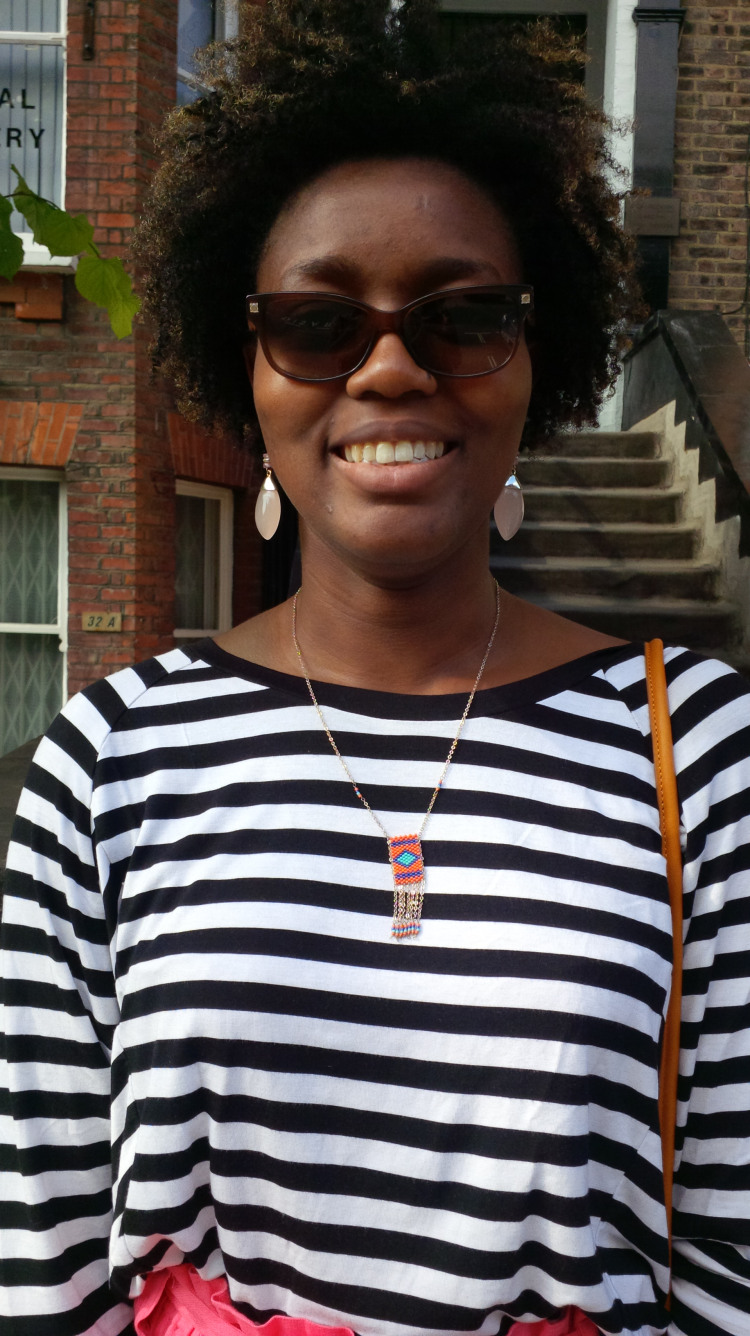 I need to write up my camping trip report because I have to share that adventure with you guys! Will get my butt in gear and aim to have it up on Wednesday! Till then, have a fantastic week!
Outfit details: Striped top – Michael Kors; Skirt – ASOS; Espadrilles – River Island; Bag – & Other Stories; Necklace and Earrings – Oliver Bonas (similar necklace here); Bracelet – Gorjana Griffin; Bangle – Street vendor in Vietnam; Watch – Michael Kors