Where to begin? Amsterdam is a crazy city! We were only there for 2 days before moving on to Rotterdam but wow what a city. On hand, ready to get in trouble with me were Clare (of Books & Musings fame), Monique (the Modern Travel Savant) and Chika. Side note – Chika, you need a blog ha!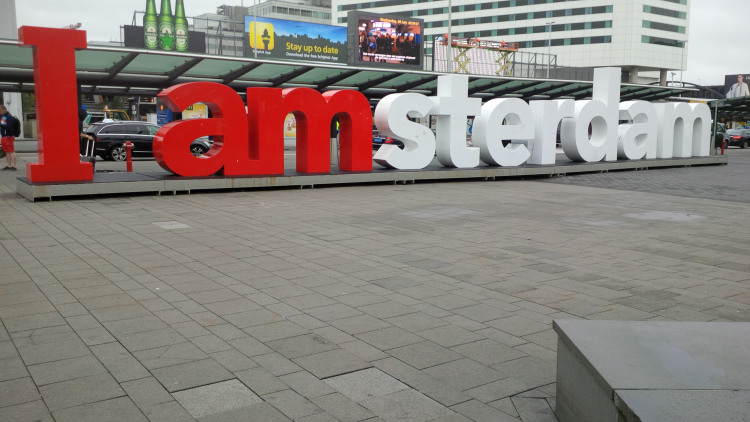 It's got a fascinating history and culture and a mindboggling ethos to it, but what a city! It's a city of contradicitions – for example, the Old Church (so called because it is reportedly the oldest church in Amsterdam) is surrounded by brothels which are reportedly as old or older than the church itself! Its history tells of people flocking to the city because of its all-embracing and diverse culture but at the same time leaving in due course for the very same reason.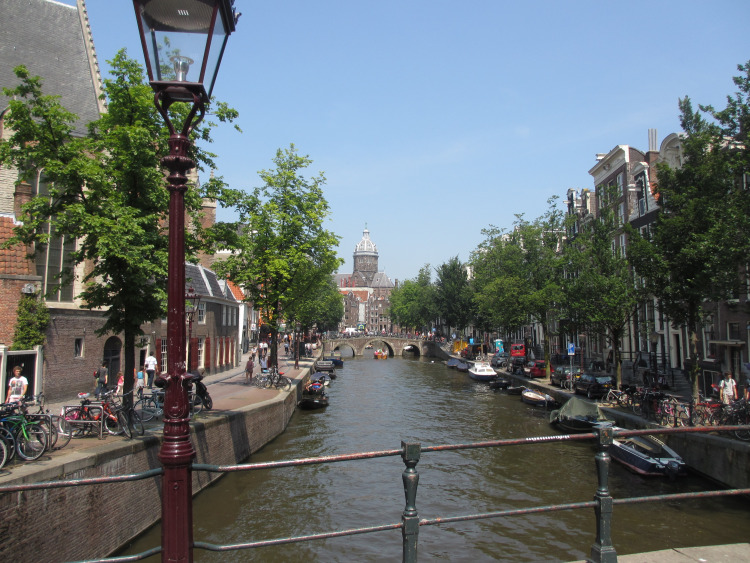 It is a truly beautiful and picturesque city, and on a warm summer's day, it looks just like a postcard. If you're in Amsterdam for a short period, take one of the free walking tours run by Sandemans Europe. Funnily enough, our tour was run by an American lady by the name of Kendra (if you can get on one of her tours, do it, you will not regret it believe me!). She was entertaining and engaging, very knowledgeable and incredibly funny. I don't know where she gets the energy but she did a fantastic job, and I was so pleased to have learnt so much about Amsterdam in such a relatively short period – 3 hours! I want to know more!
Highlights of the tour included –
The Old Church
The Red Light District
The Jewish Quarter
Royal Palace
The Jordaan District
The Anne Frank House
The Dutch East India Company
The Begijnhof Convent
Masterpieces of Dutch Art
The Widest Bridge and Narrowest House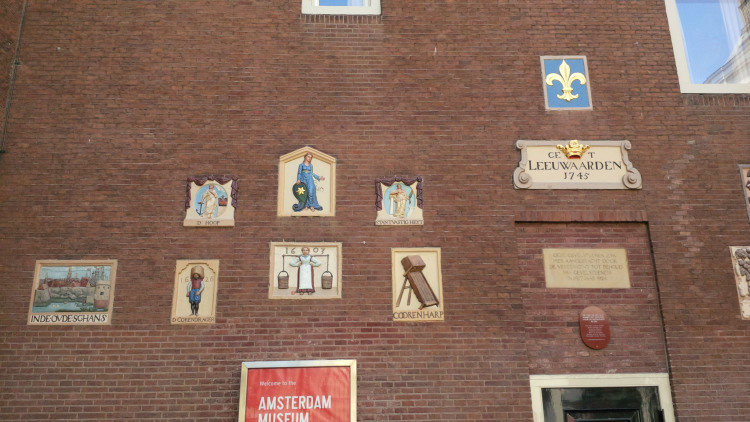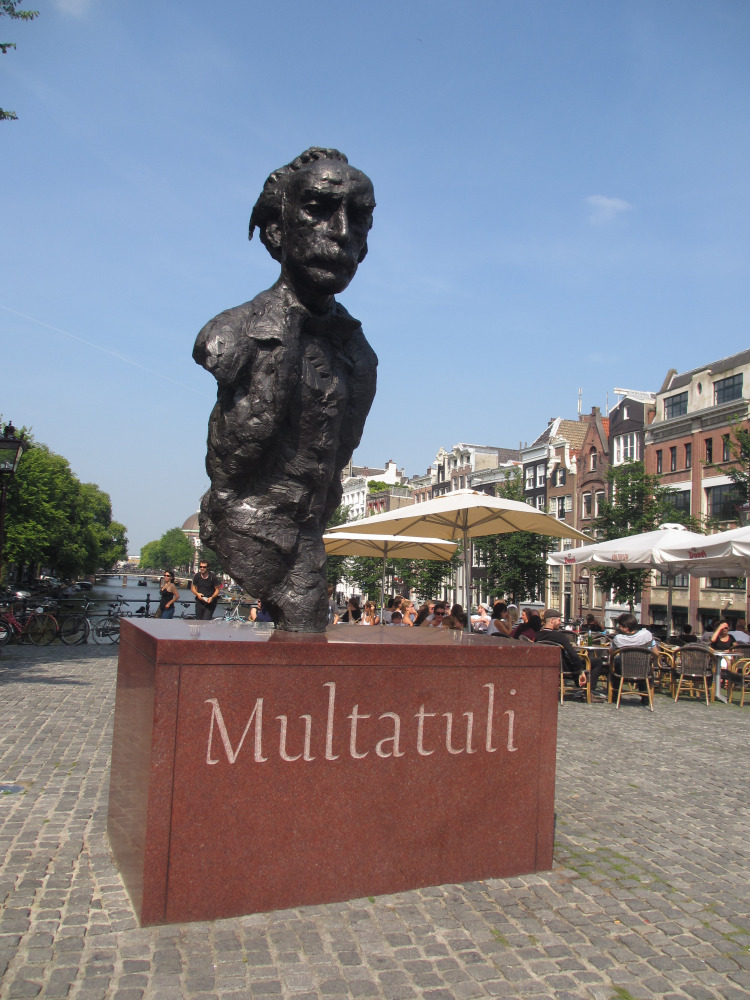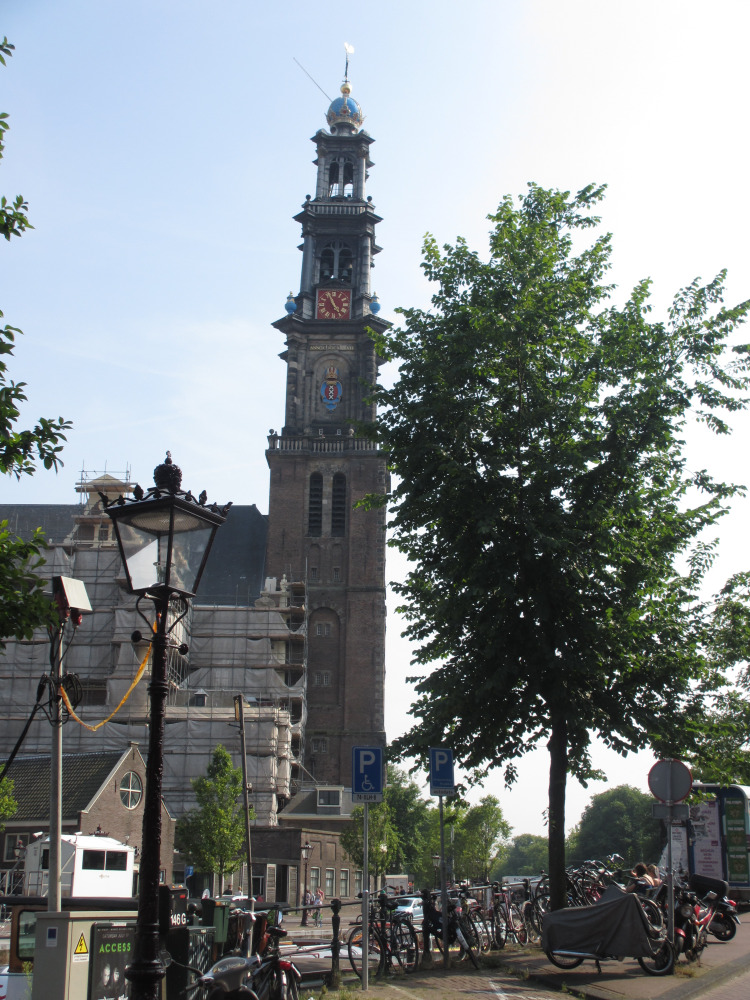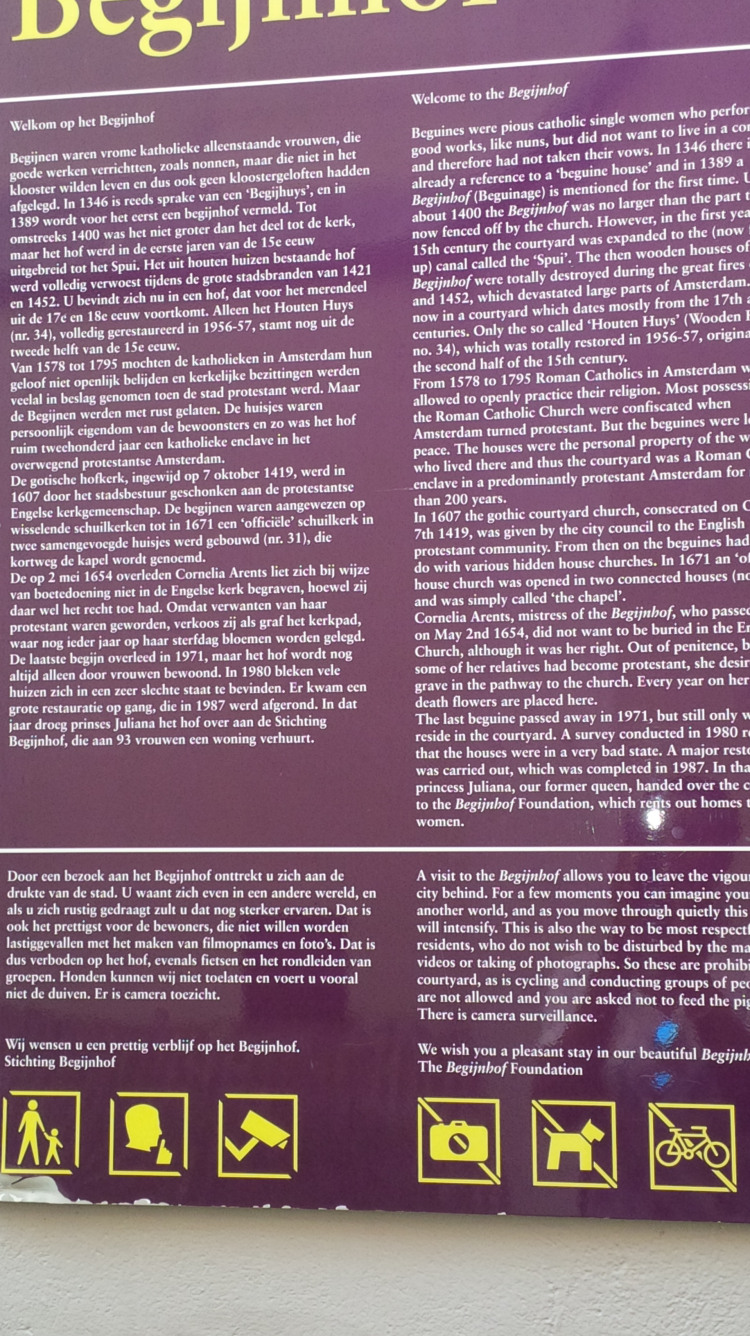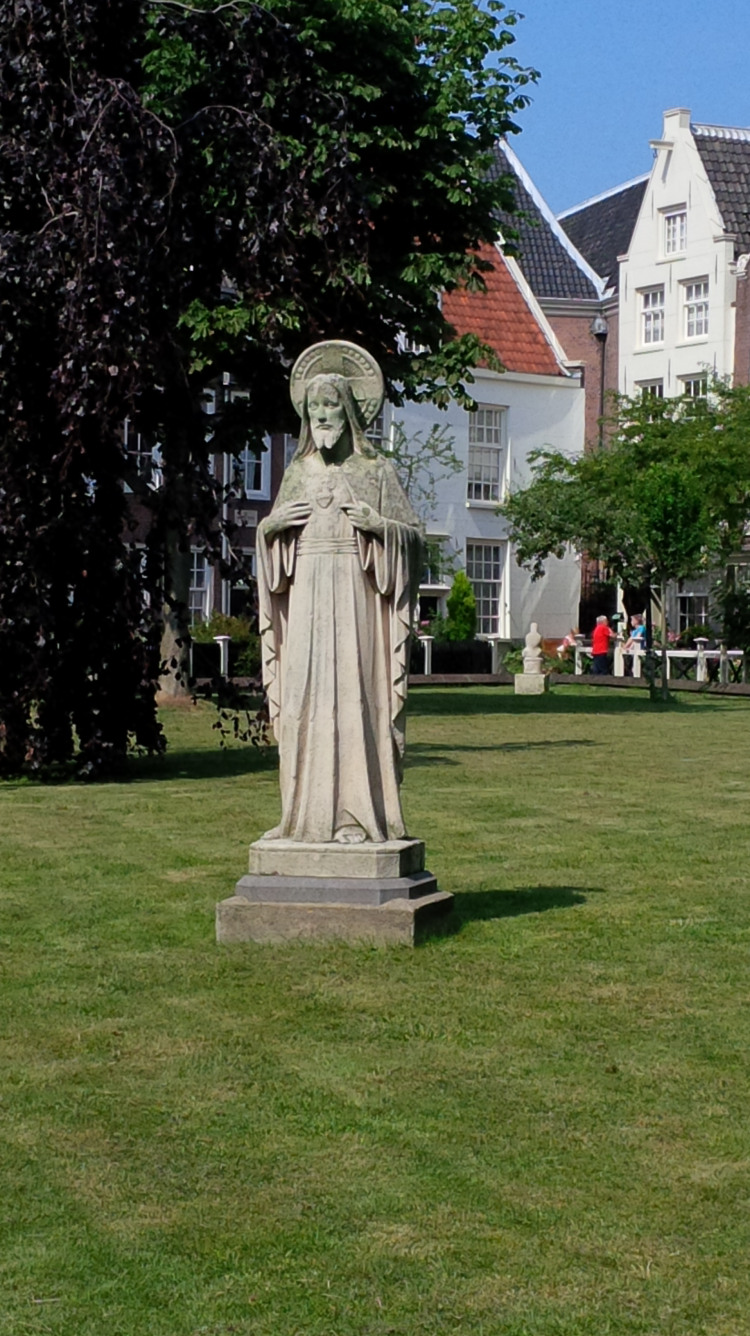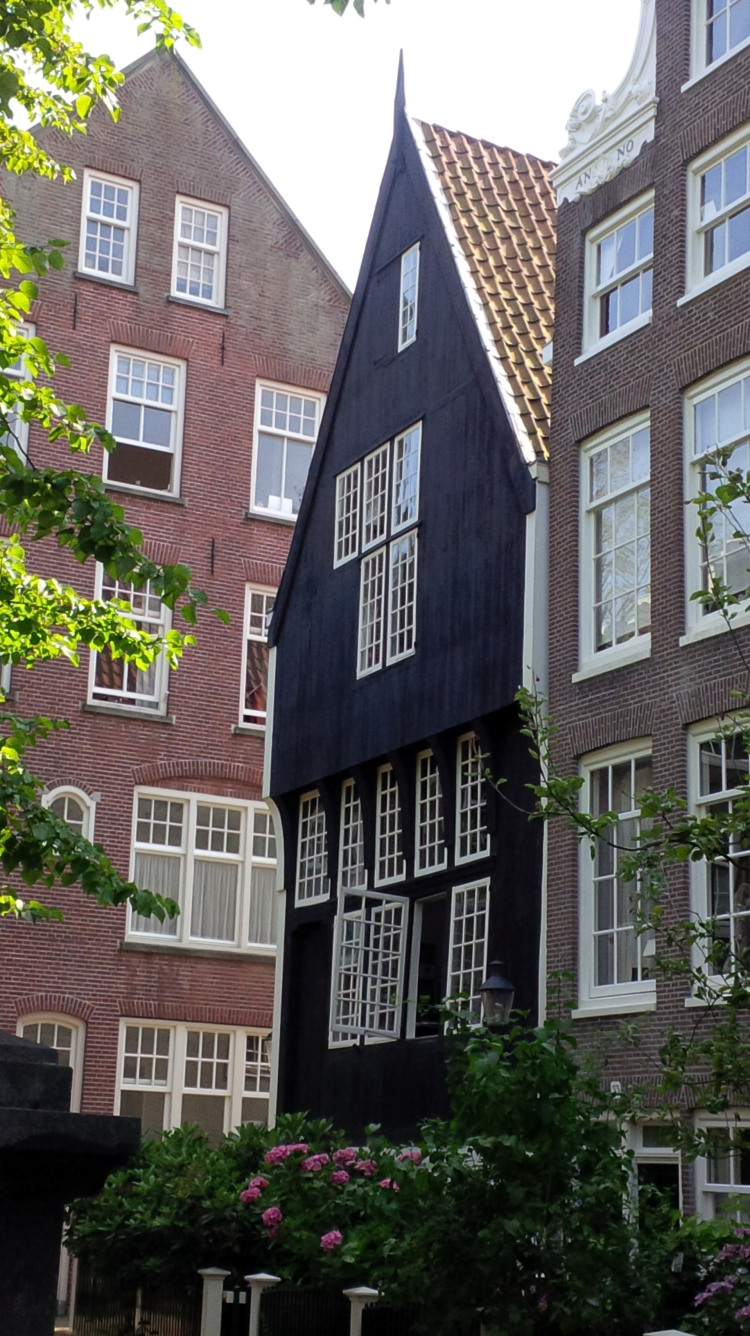 One highlight of Amsterdam was visiting Anne Frank Huis – the house in which Anne Frank and her family lived and hid during the Nazi occupation. It's beautifully maintained and an incredibly moving experience walking through the house. The house was restored by Anne's father, Otto Frank, who published her diary so that her dream of becoming a published author would be realised. Going through the house and seeing "The Secret Annexe" where they hid, I learnt a little about the lives of the individuals that lived there. Excerpts from her diary and mementoes from that period are posted around the house. There are short documentary films on each floor, with words from people who knew Anne or worked with her father. As I said, it is a deeply moving experience, but one I would highly recommend to someone visiting Amsterdam.
On a more frivolous note, we were also happy to get stuck into a bit of shopping (window shopping on my part!) at the Kilo Shop, an awesome vintage shop where you can buy your goodies by the kilo! Also picked up some beautiful art at Waterlooplein market – I'll be heading back when I can afford the rest!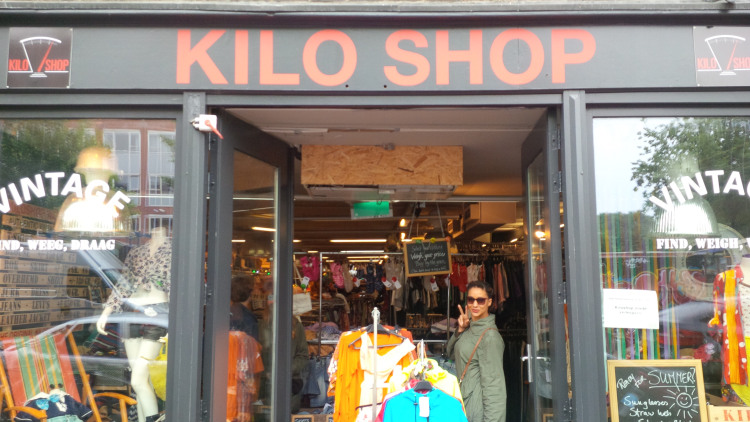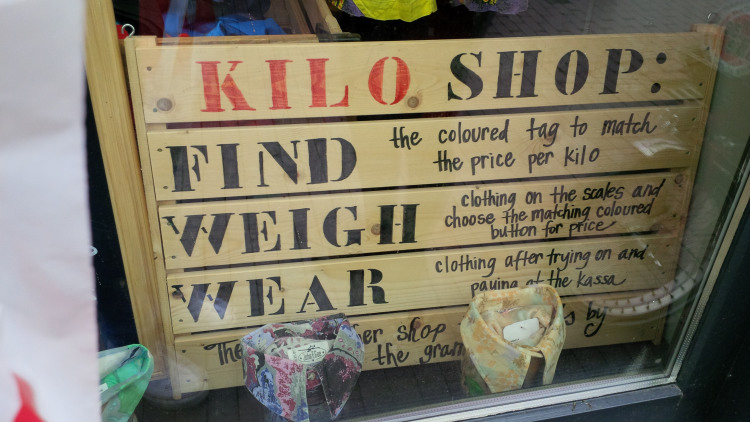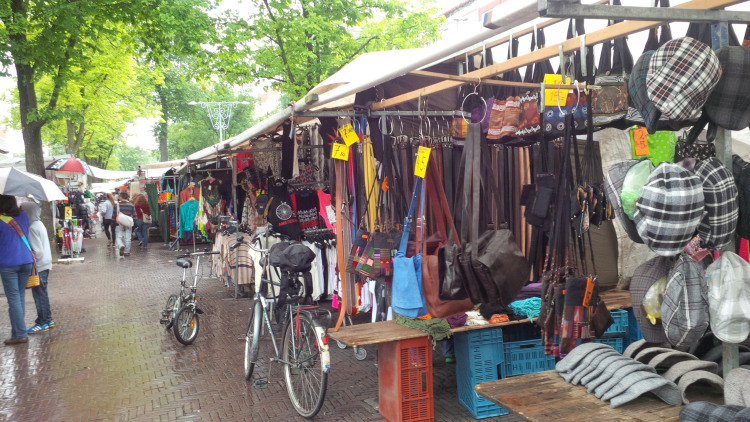 All too soon, our time in Amsterdam was done and it was time to move on to the other city on the itinerary – Rotterdam. More photo highlights of Amsterdam to follow. Also, stay tuned for trip report on Rotterdam which will follow on Wednesday! Have a fantastic week!