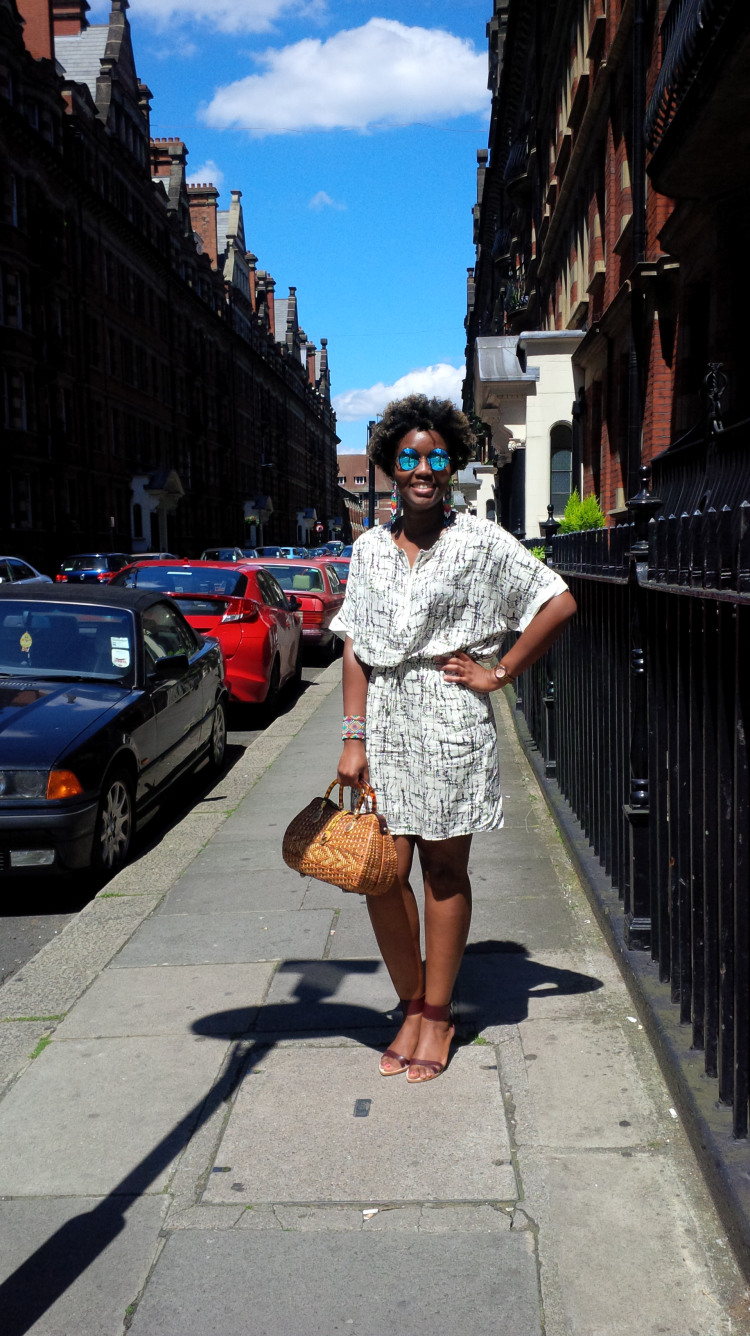 Hi everyone!
I hope you have had an amazing week! It's been my first full week back in London from my travels and I won't lie, it's been tough. I have not coped well haha! I thought I would break out some of the goodies I bought from South Korea to try and retain the holiday feeling and here they are. The style and fashion over there is amazing, but I won't spoil the fun – a full trip report will follow this week (I think, I hope!).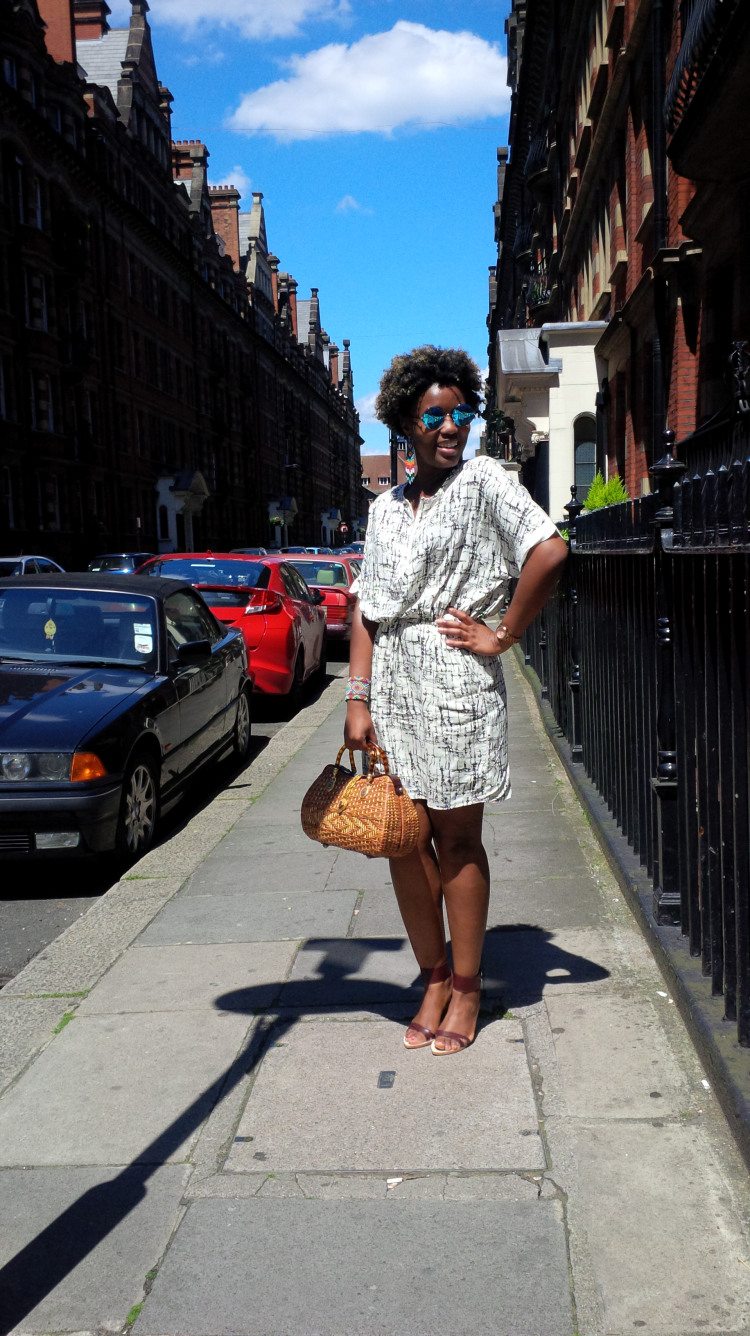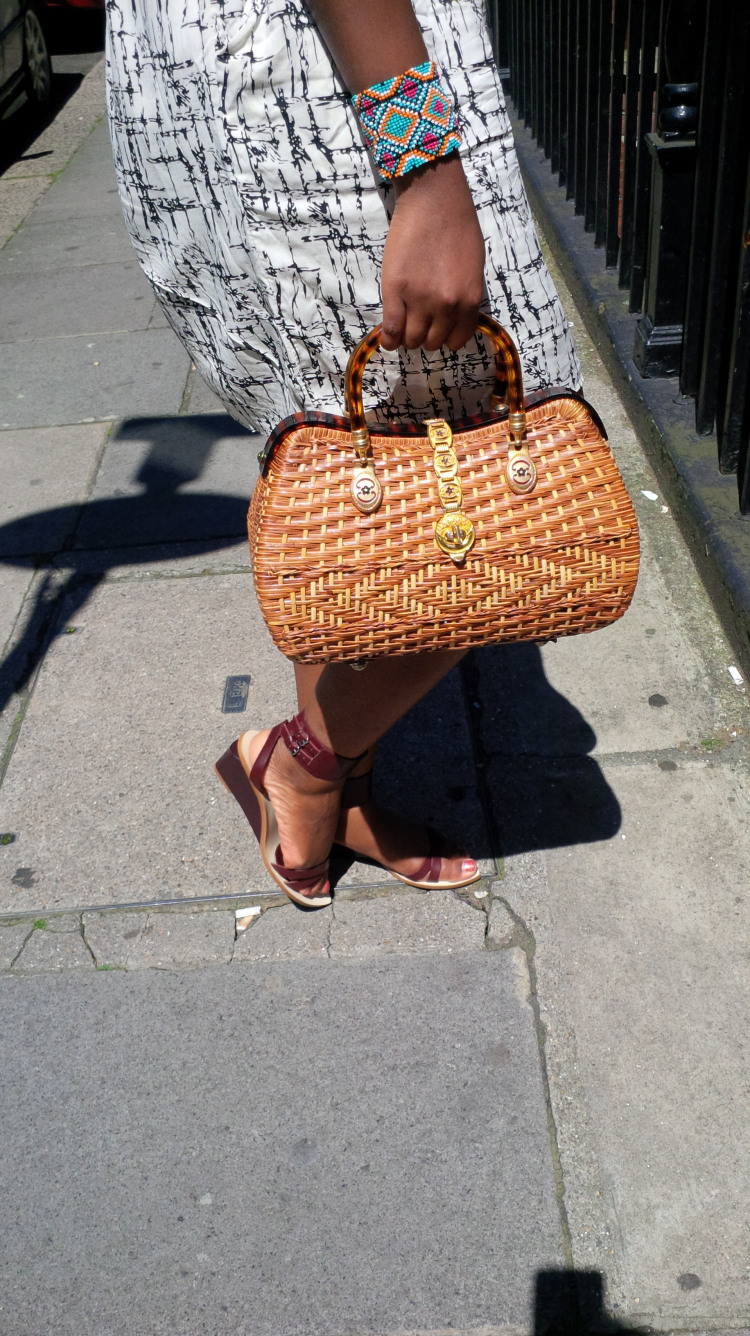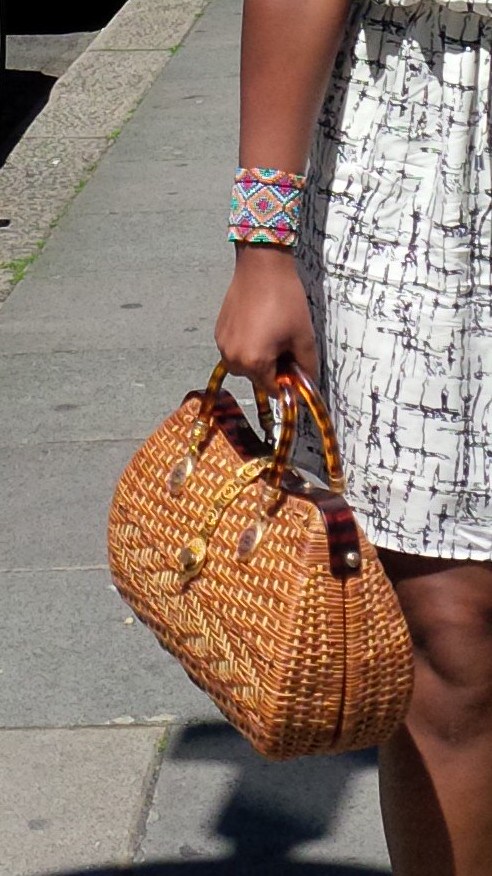 Grace is rocking a curly fro today. It was a flat twistout some days ago, but I have not been retwisting at night and sister girl Grace just wanted to do her thing, so I let her. Each night I have slept with a satin bonnet, and in the mornings, fluffed her with my fingers and sprayed some argan oil for some sheen. Today was no different.
I'll be trying out a perm rod set later today with the end wraps I picked up in ATL. Hopefully it'll be even more awesome than the last one. I'll report back accordingly. I must also do a holiday beauty haul post. That'll be next on the agenda. Stay tuned! 
Till then, enjoy the rest of this glorious day and have a fantastic week!
Love Bids & Grace
Outfit details: Dress – Vivien Bis (South Korea); Bag – Vintage via Kim's Boutique (South Korea); Sunglasses – Mari & Mari (South Korea); Earrings and bracelet – Oliver Bonas (similar bracelets here, here and here); Watch – Michael Kors; Wedges – Zara