Hi all
Back to normal scheduling…well kinda! Today I went to my friend's Korean family church and then followed up with a service at an international church. God got me today! Ha! I needed to bring my "A" game with me for Korean church so I broke out another one of my Demestiks New York wonders for the occasion.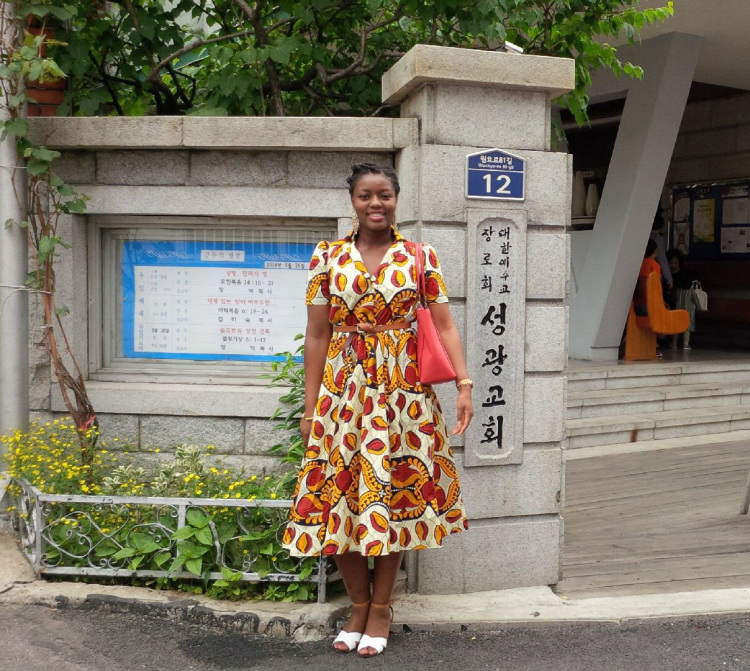 It was a fantastic day (well not weather wise – that sucked as it rained pretty much all day!) and going to the family church was such a blessing to me. Everyone was so warm and welcoming; I felt loved and at home in the church even though I did not understand a word of what was being preached in the sermon – I got the gist of it though with some help from my friend! I did also recognise some hymns and even sang along to one in English which was awesome!
After the service at the family church and lunch with my friend and her friends, it was time to head to the international church for an English service. What a blessing it was there too!! Just an absolutely amazing day, thank you Lord!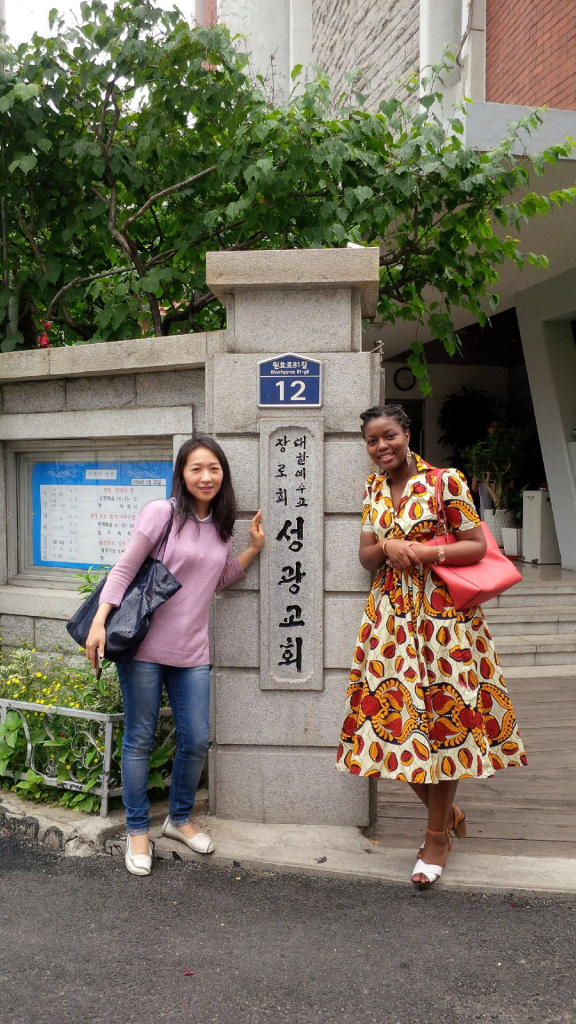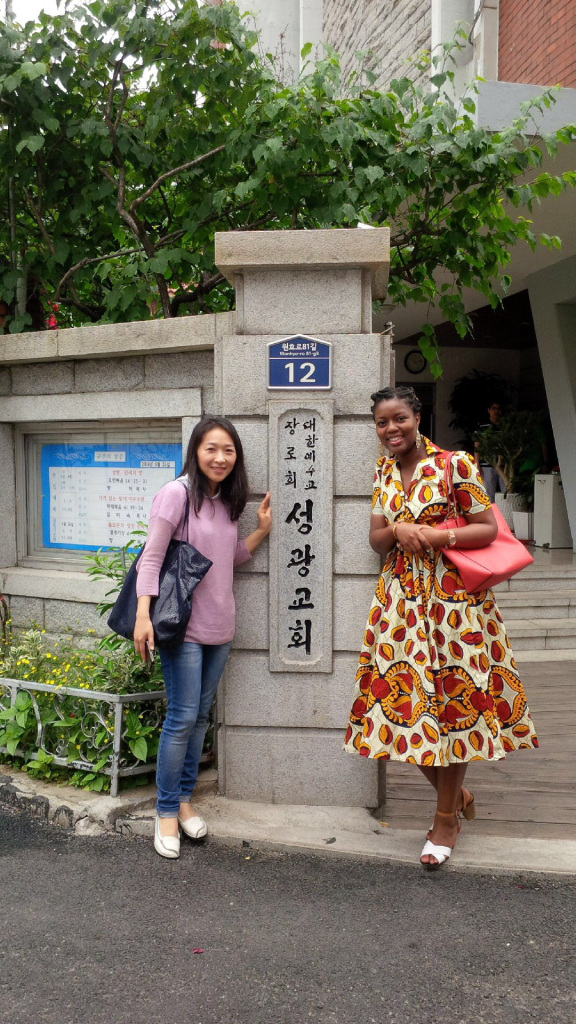 Hair update – Grace is currently chilling in a protective style – medium sized twists that I have pinned up. As much as I was enjoying rocking a curly fro, I was a bit scared about breakage so I twisted Grace up. If you follow me on twitter, you will know that my host mom actually helped me with my twists!!! #triphighlight
I'll do a post soon on my holiday hair, but generally I have literally just been using my SheaMoisture spritz (I forgot my other products at home ha!) and it's been going great so yay!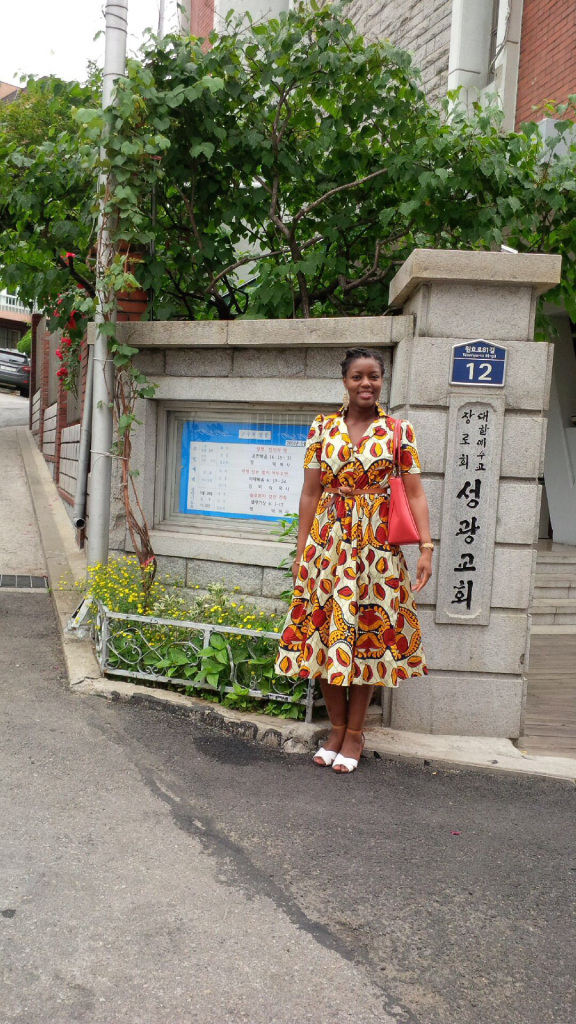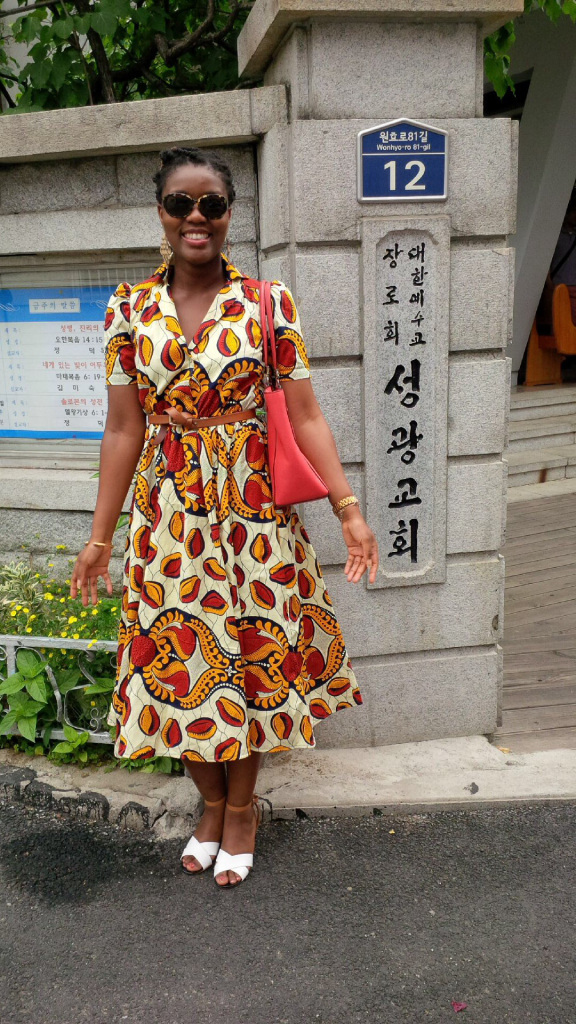 All good things must come to an end and sadly it's my last full day in Korea tomorrow! It's been an incredible trip and I can't wait to give you guys the full report on the trip. I warn you in advance that the next few posts are going to basically be devoted to travel – I still need to post on Berlin, ATL and now Seoul. So give me time to catch up, catch my breath and I hope to get something out to you by the end of the week. So keep an eye on the blog!
Till then though, have a fantastic week and God bless!
Love Bids & Grace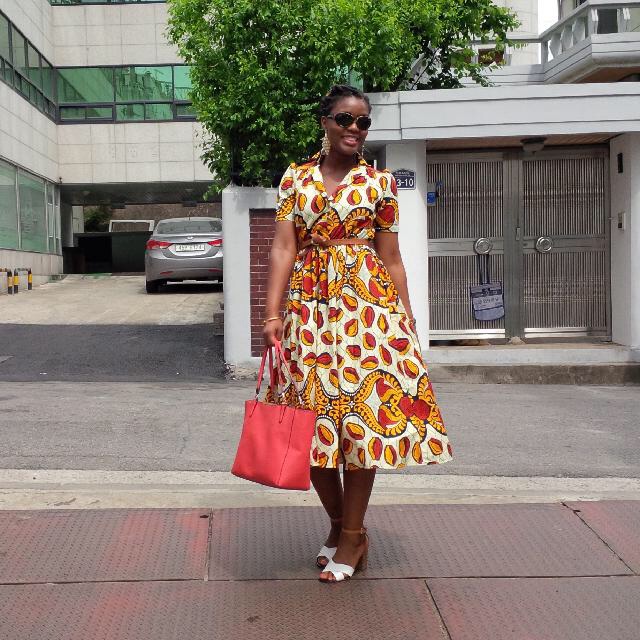 Outfit details: Dress – "Portia" by Demestiks New York (sold out but same dress different here and here); Bag – "Madison East/West" tote by Coach; Sandals – Coach (sold out but similar heels here); Sunglasses – Kate Spade; Belt – H&M