Hi guys!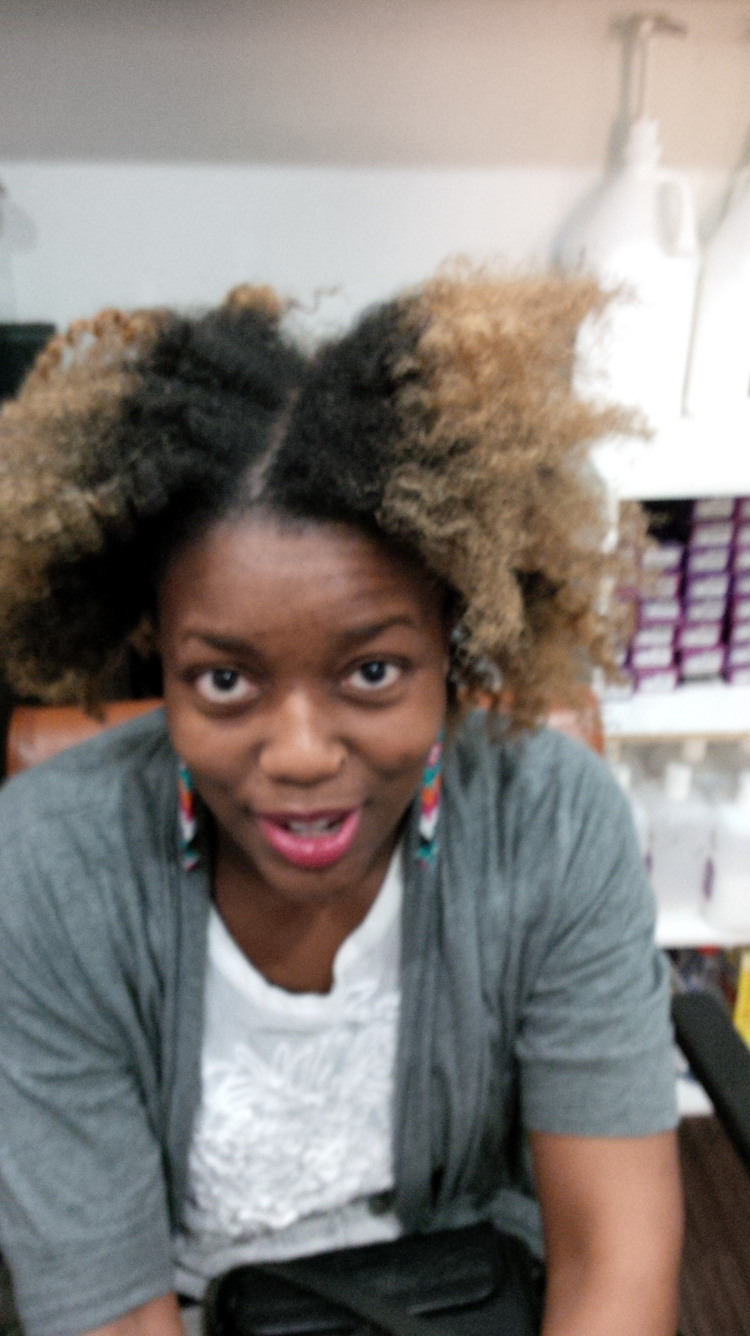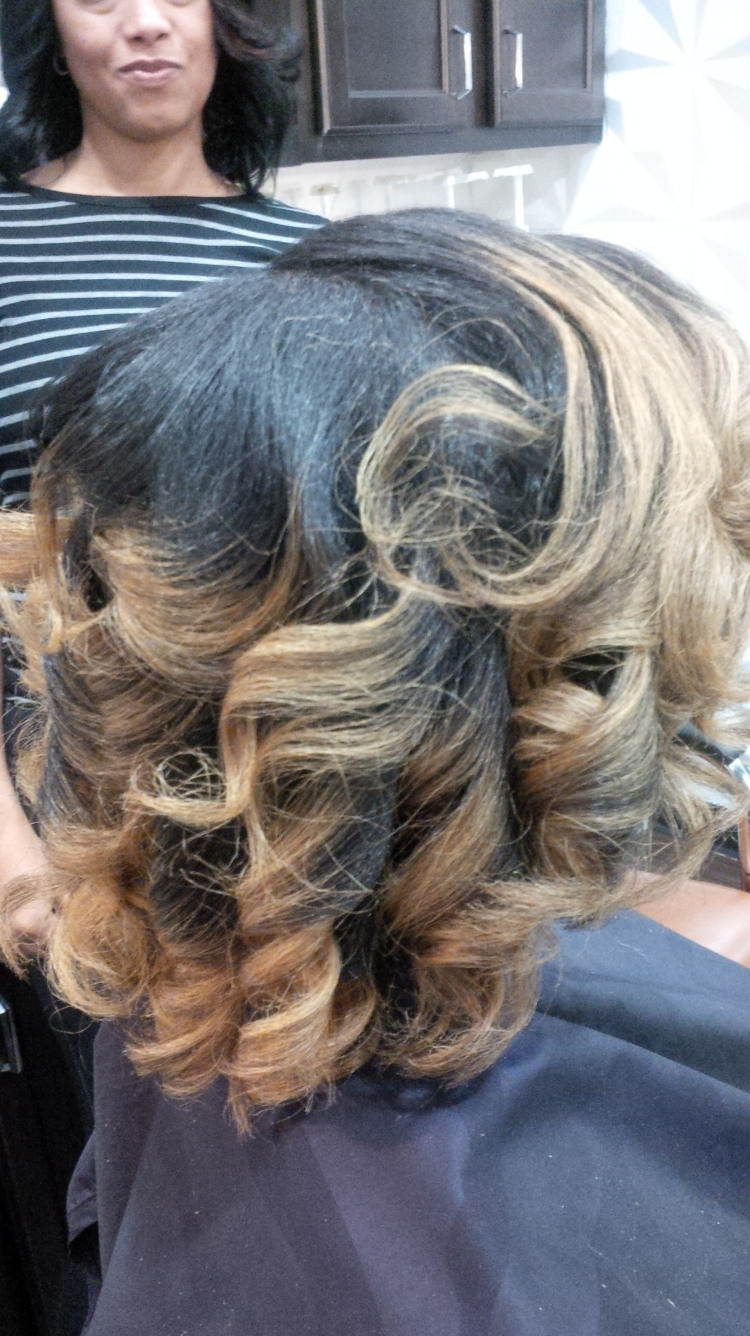 Hope you are having a fantastic week so far. I wanted to share my experience with you of the Huetiful Nanosmoothing Treatment and review the salon and steamer as well.
If you follow me on Instagram (and if you don't, you should! Ha!), you would have known that I spent Christmas 2013 in Atlanta in the USA and whilst out there, I decided to do something a bit different with Grace. I desperately wanted to get Grace trimmed and was vacillating between getting Grace highlighted again or getting a cut, or getting the Huetiful Nano Smoothing Treatment.
You may or may not have heard about the Huetiful Nanosmoothing Treatment. Here's the spiel from the website:
The Huetiful nanoSMOOTHING™ System is one of the most advanced and safest low pH mechanisms that is designed to silken, stretch and smooth wavy or curly, frizzy and processed hair. The result is stronger, healthier, beautifully manageable hair that can be worn straight or in its natural wavy or curly state. 
The Huetiful nanoSMOOTHING™ System transforms the hair without the use of harsh, permanent chemicals and without permanent alteration to the hair's bond structure so hair is silky smooth, perfectly curled and unimaginably frizz free. You get the flexibility of natural hair to be worn straight with resistance to swelling from humidity or worn naturally curly with maximum curl definition and length.
This seems to be a highly contentious subject in the natural world (read this post). People talk about the treatment being a texturizer or a new form of relaxer. It is neither. I wanted to share my experience with you as I didn't feel like there was a lot of information out there about this treatment (perhaps because people are scared to ask about it in case they are viewed as traitors to the natural cause lol!). I took a chance, had the treatment and survived to tell the tale! Here goes!
I wanted to straighten my hair and get it trimmed but more just straighten to see how much it had grown. Problem is that Grace is rather kinky so other than using a relaxer, my hair would stay straight for maximum an hour before it would revert back to its kinky curly coily state. People had recommended the Brazilian Keratin treatment but the fear of God had been instilled in me from reading horror stories on the net. There didn't seem to be any other treatments available. Or so I thought!
I did a bit more research – I read this article and this review, watched this video and determined that I would try it for myself. I squinted my eyes, sucked my breath in at the price and booked myself in at the Huetiful Salon in Atlanta.
I was attended to by the lovely Stephanie Lipsey. Straight away, she asked me to talk to her about my hair, my hair journey, what I love about being natural, my regimen. Someone gave me the licence to talk freely about Grace? You better believe I took that and ran with it. As a natural, I have generally only had negative experiences the few times I have been to a hairdresser…until I went to the Huetiful Salon in Atlanta.
I loved that Stephanie was genuinely interested in my hair journey, that she took the time to make recommendations on my regimen, and most importantly that she took the time to talk me through the NanoSmoothing treatment process. There was no hiding the ingredients list as has been suggested on the net. By contrast, she showed me the treatment and let me look through the ingredients list on it. Perhaps Huetiful simply don't want to release the ingredients list to the world at large to protect their intellectual property? At any rate, its not my place to speculate but to clarify that the ingredients list is available, its not hidden. I read through the list, I understood (somewhat ha!) and most importantly, I had the choice to decline the treatment following my review. Having not seen anything that gave me cause for concern (the treatment is composed of a cysteine (amino acid) based formula which temporarily elongates the bonds of the hair), I asked Stephanie to proceed with the treatment.
First she washed my hair with a clarifying shampoo and then detangled my hair…whilst it still had shampoo in it. This was new to me, but she explained that the shampoo has great slip and so it didn't cause any undue breakage etc. After the shampoo and detangling, the shampoo was rinsed out and the treatment was applied. Following this, I was installed under a steamer (my first Huetiful steamer experience) for about 30 mins to allow the treatment to take effect on my hair. After the steam treatment, Stephanie blow dried my hair using the Tension method and then straightened and trimmed my hair. The whole process took just over 90 minutes, which I thought was pretty impressive!
Here's my experience in pictures!!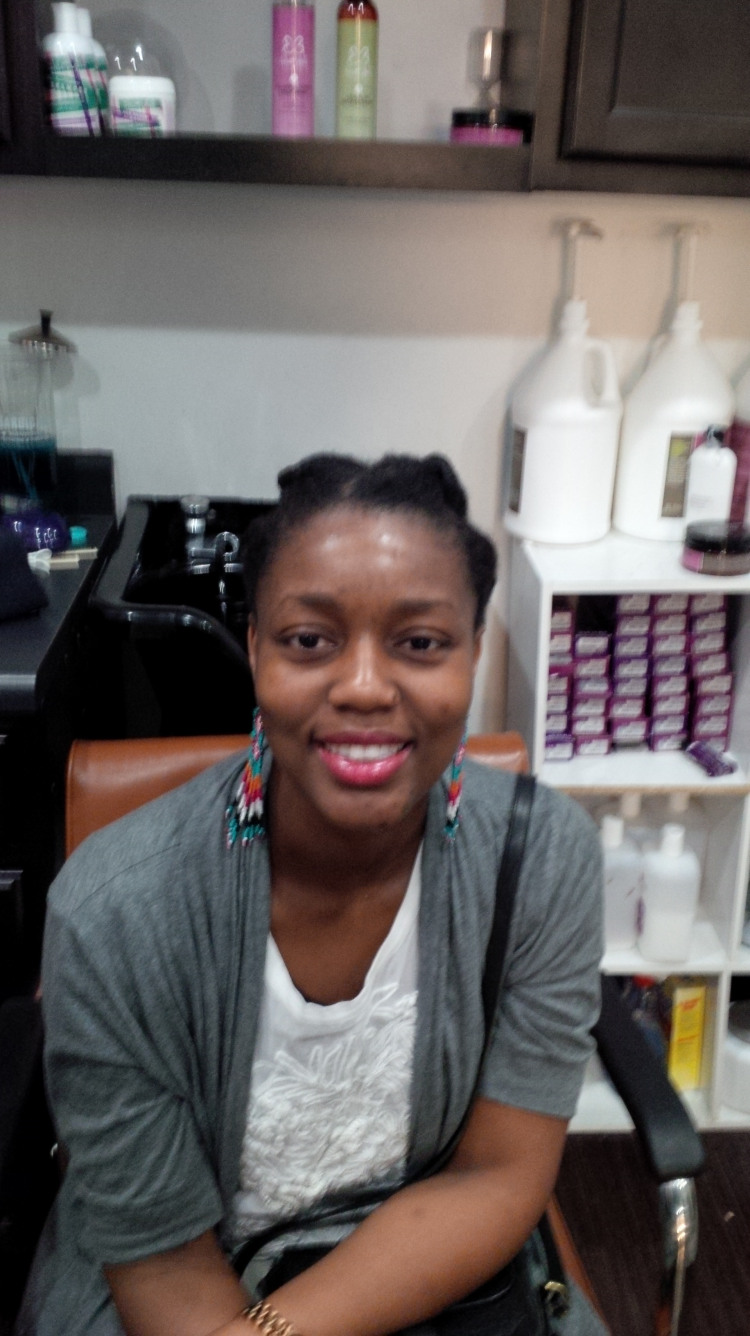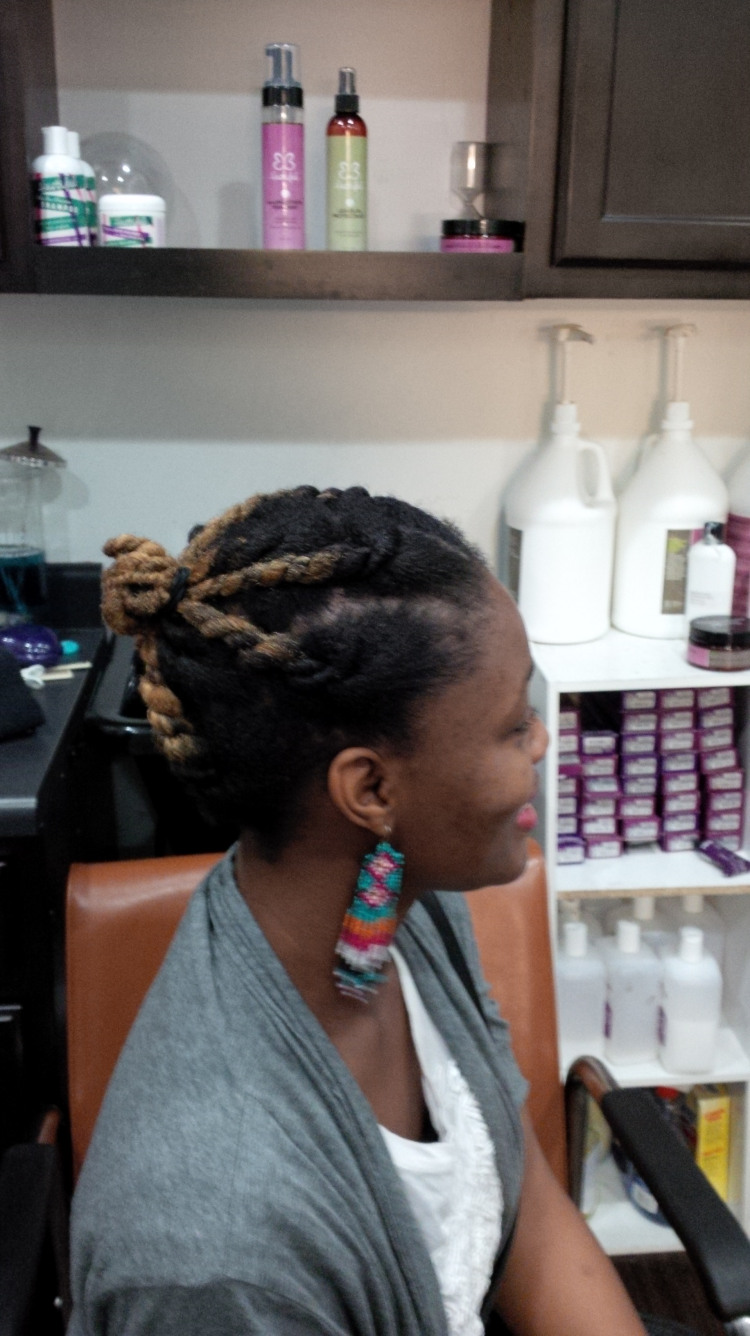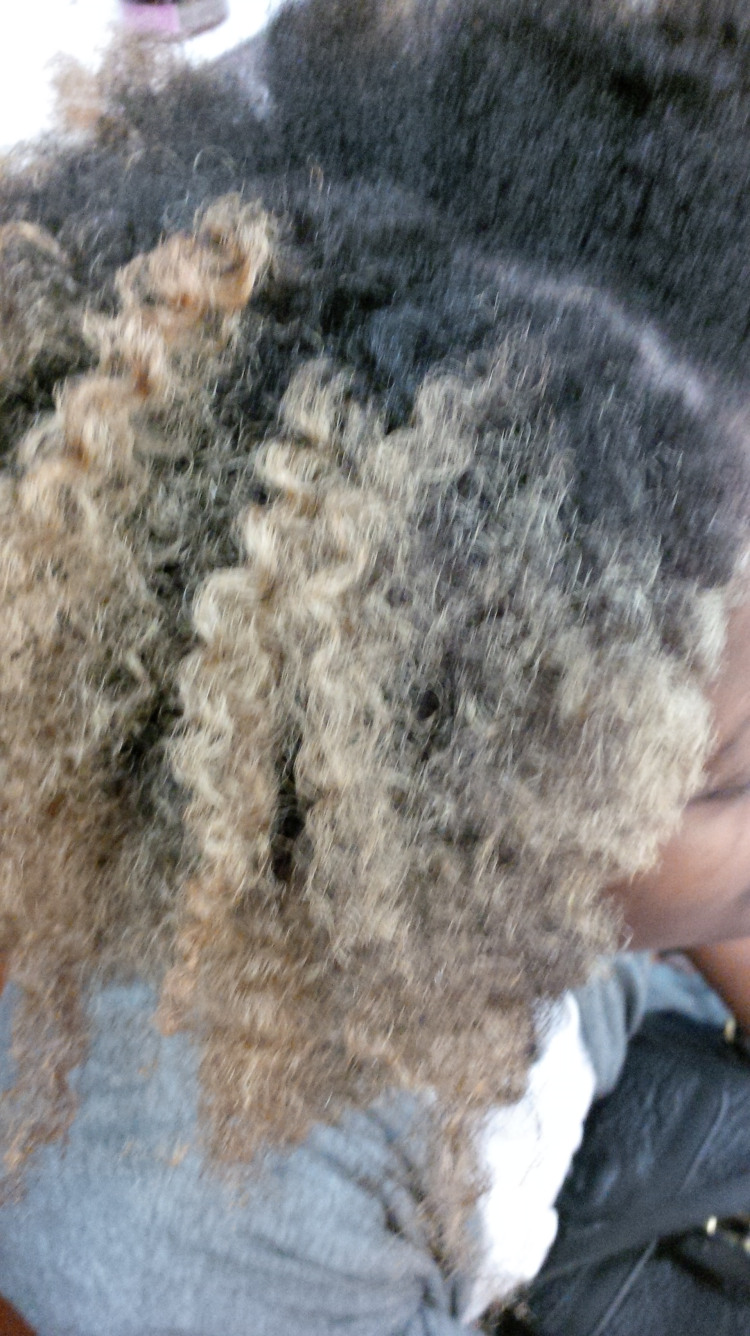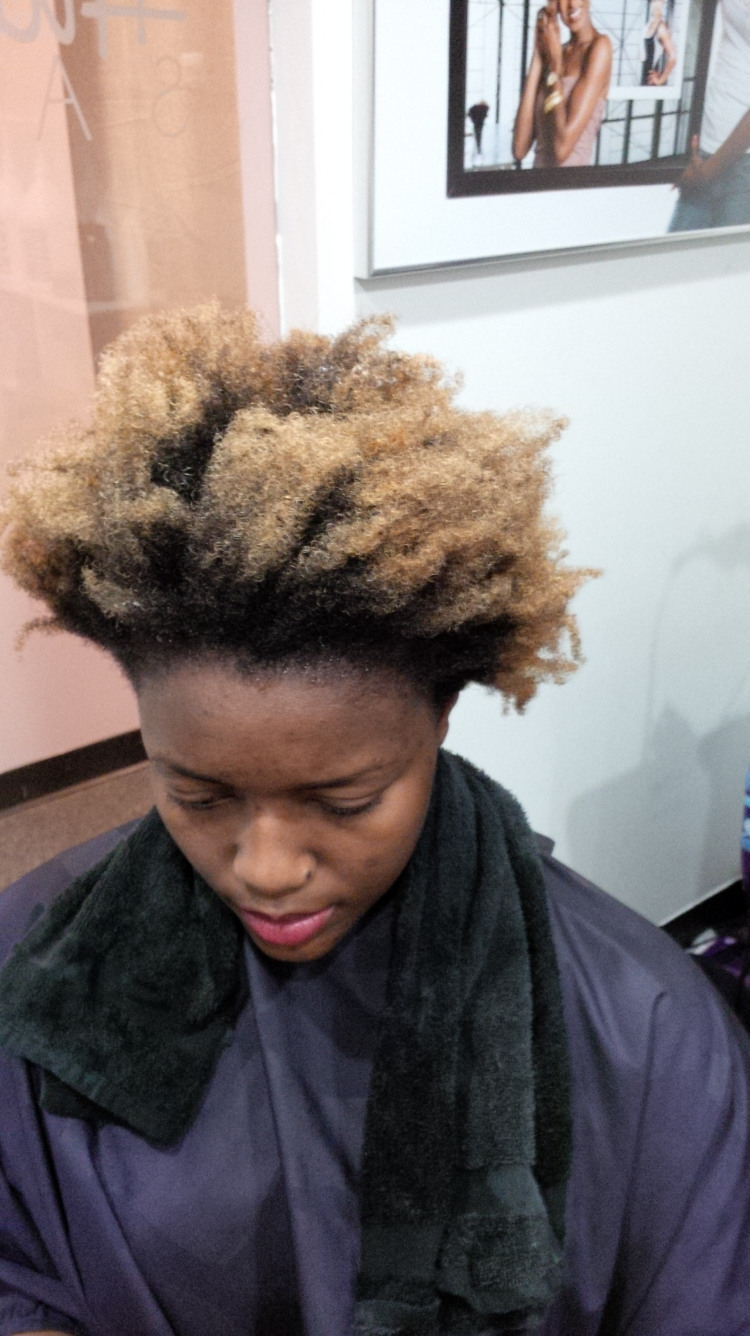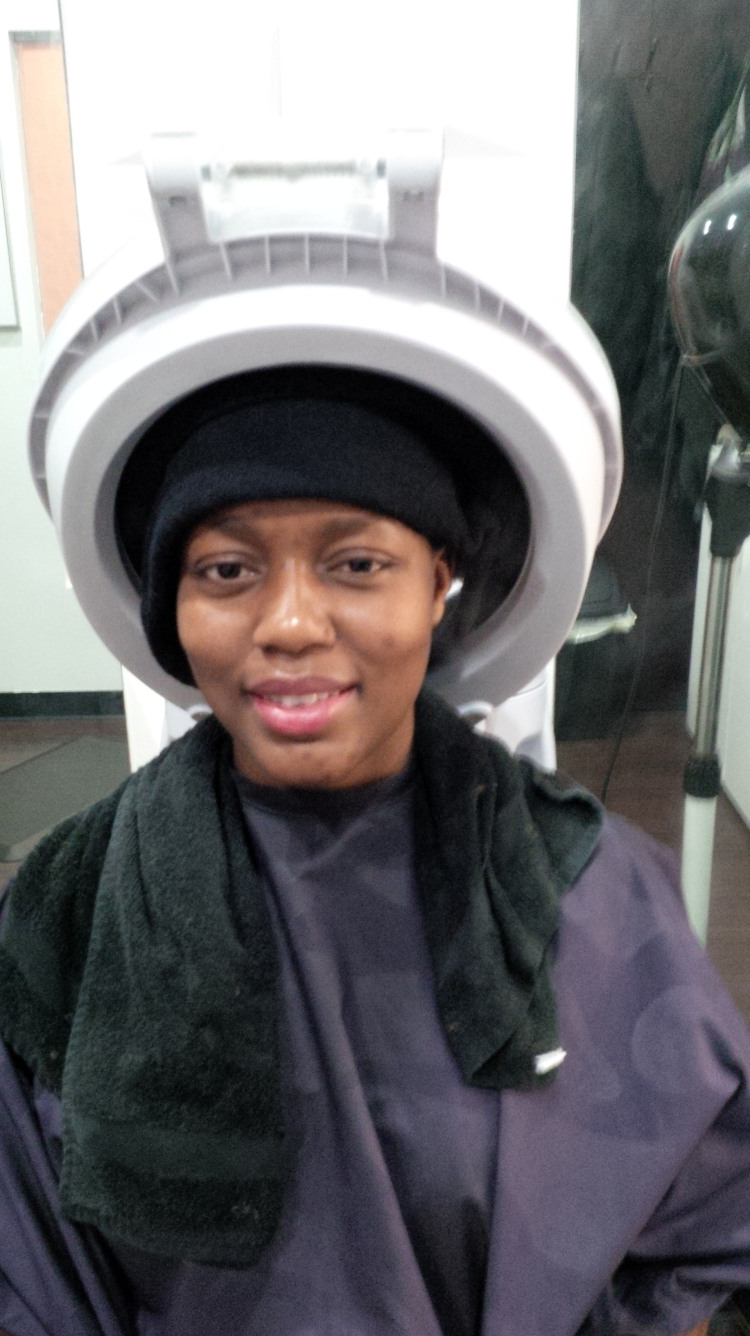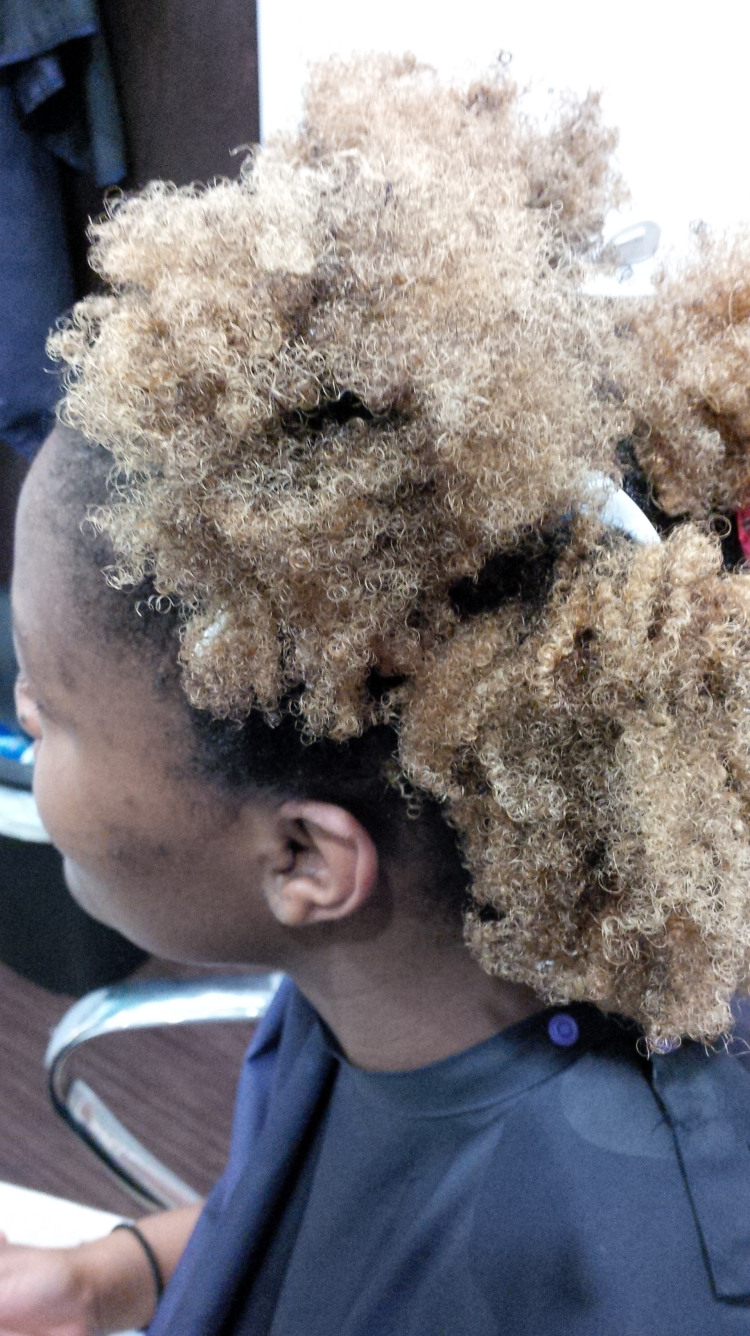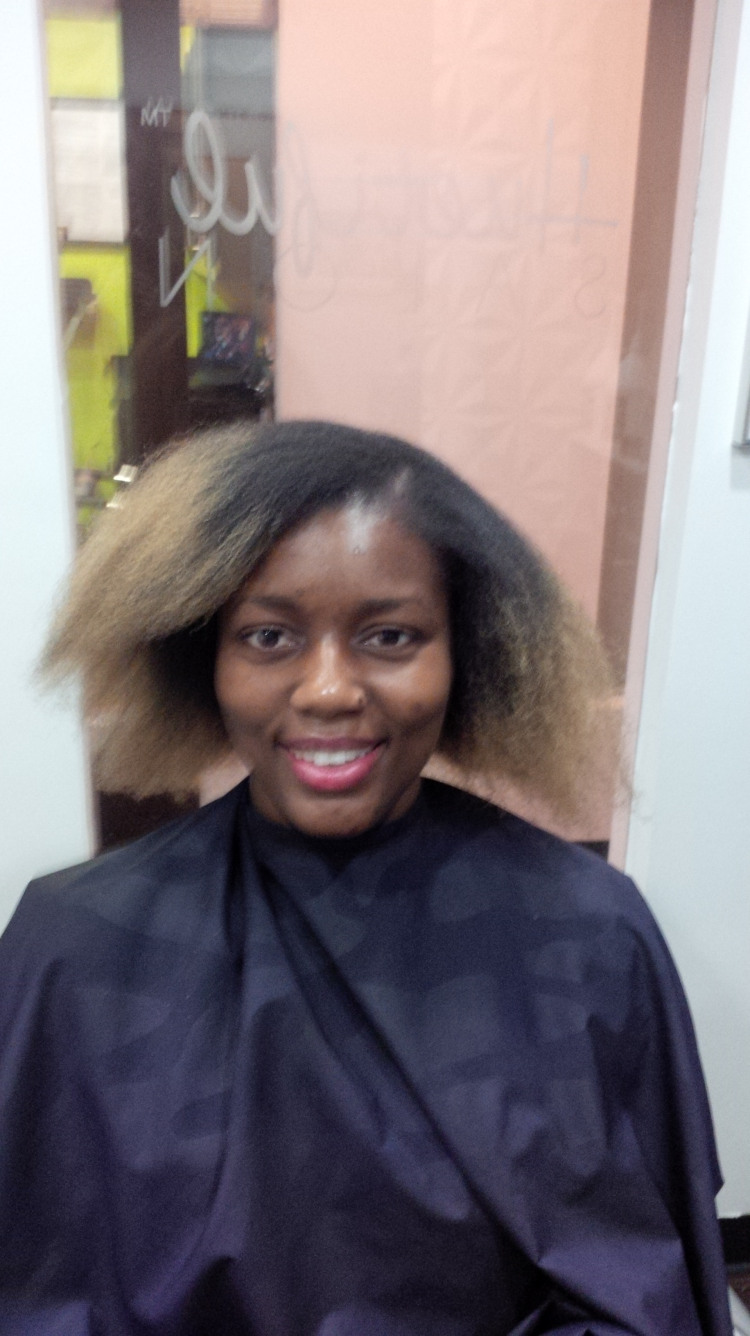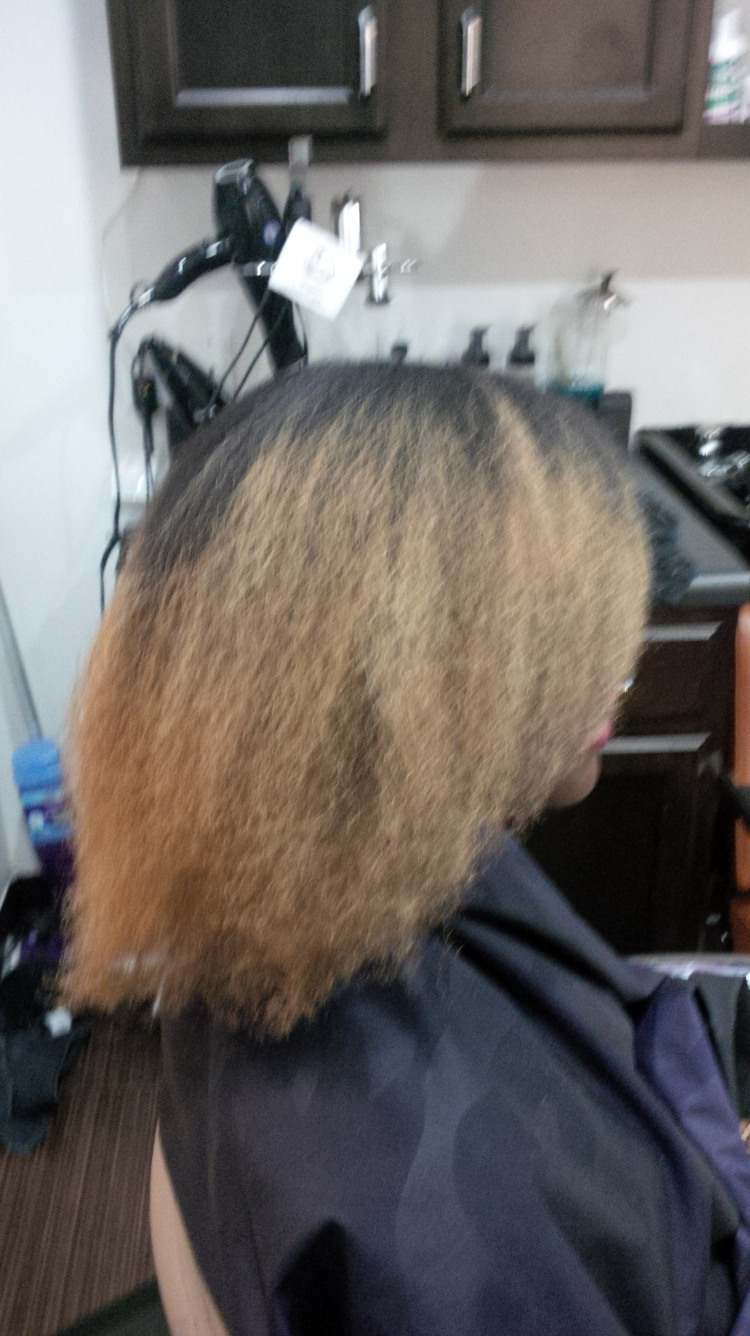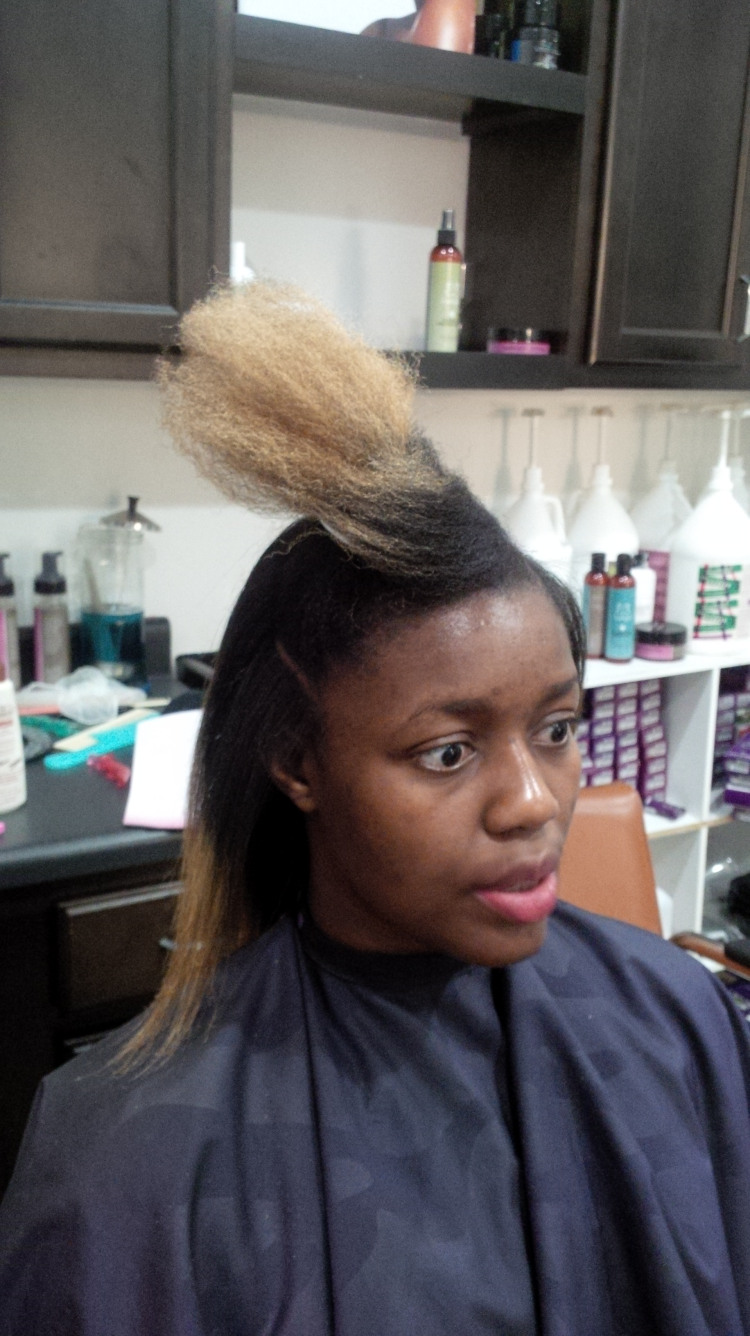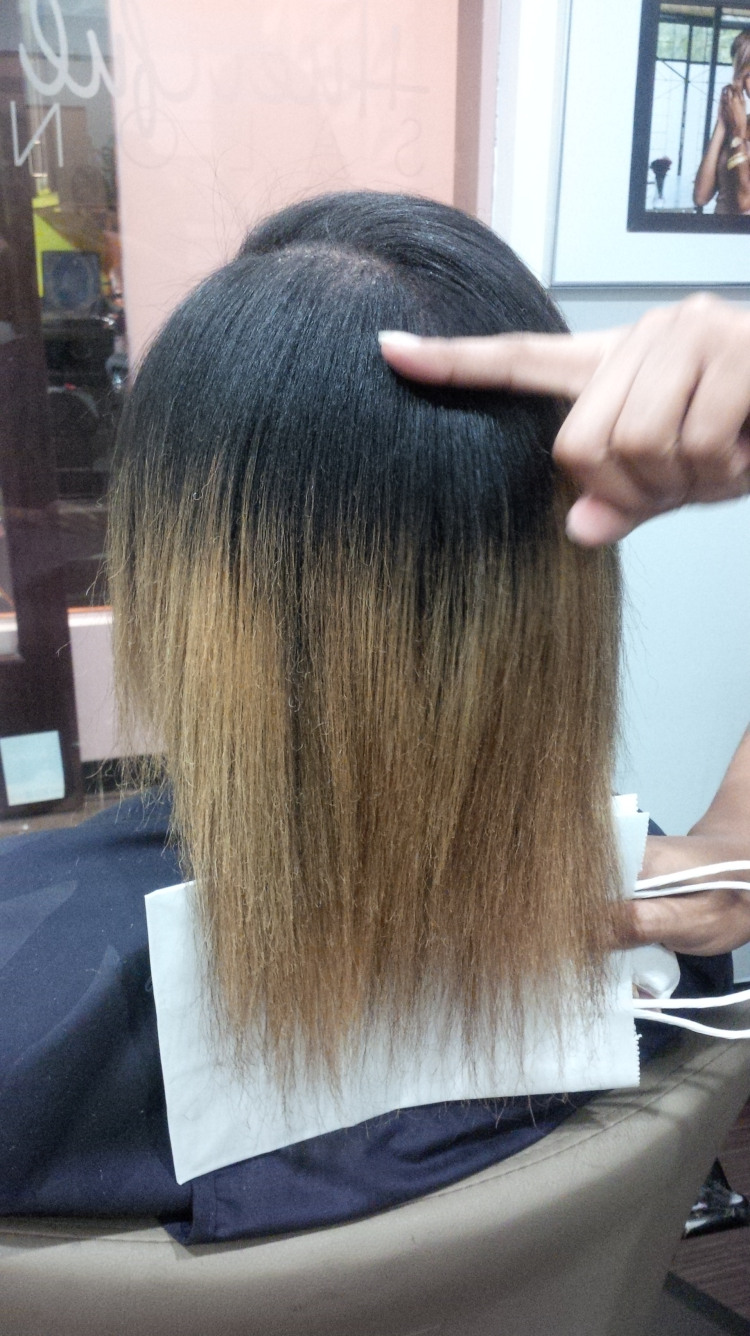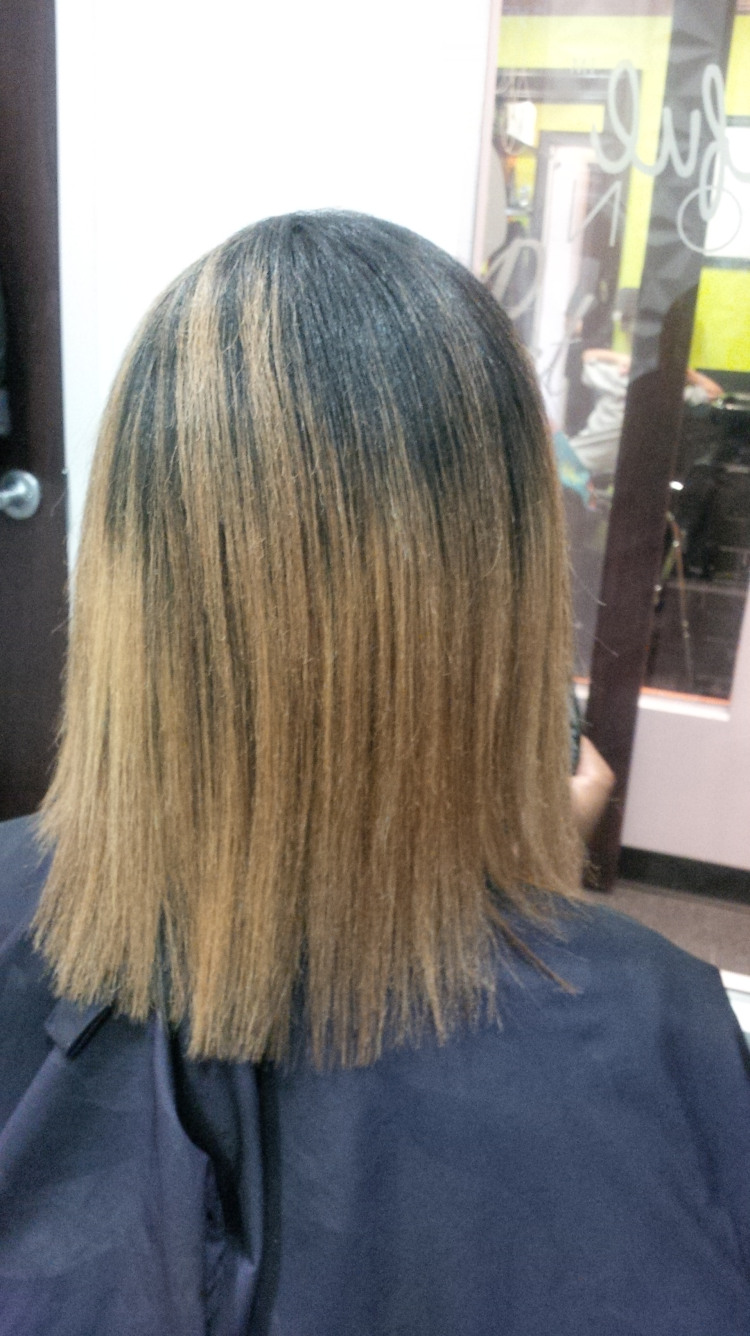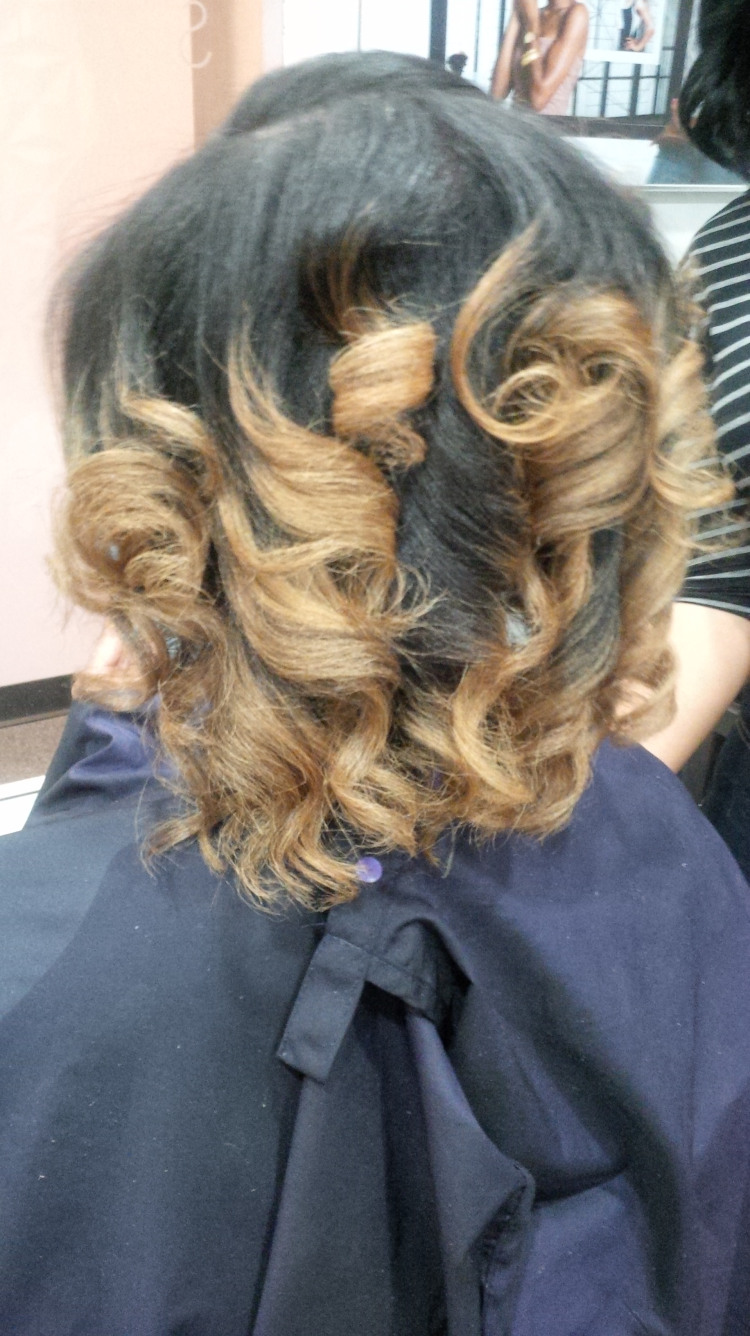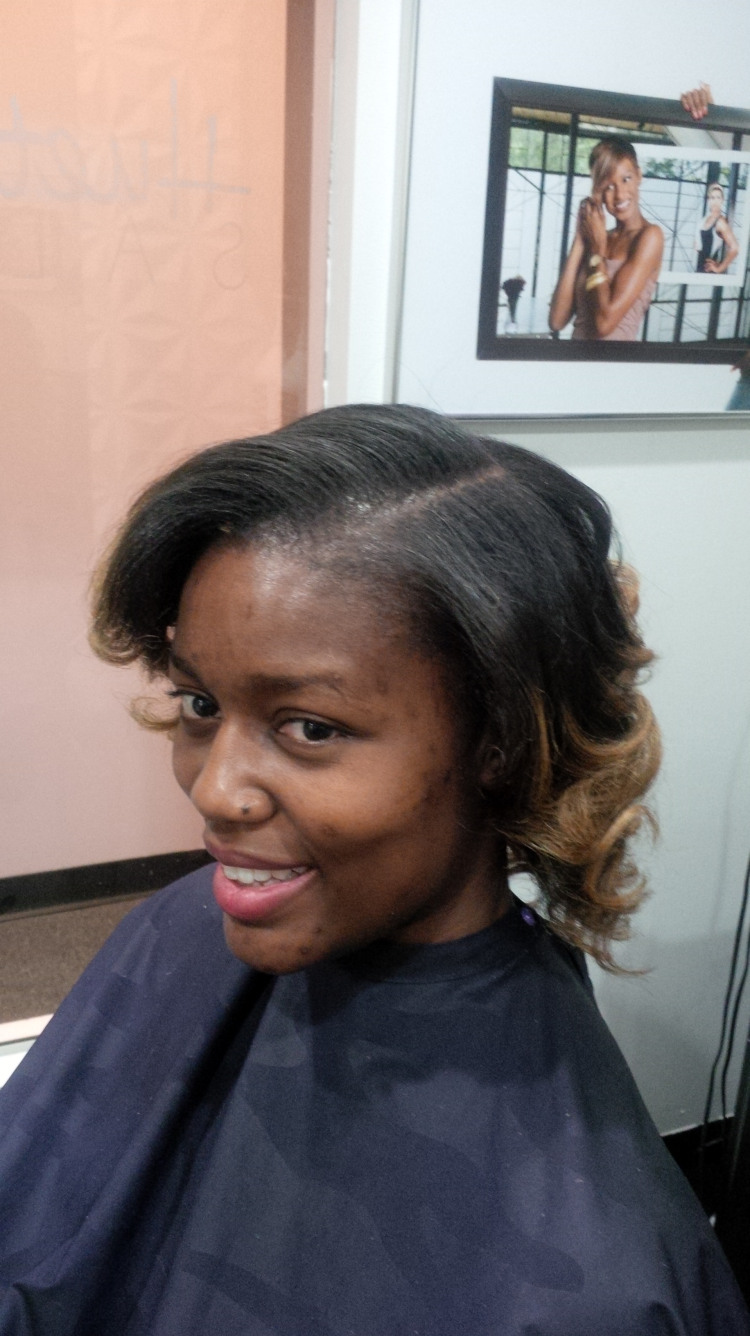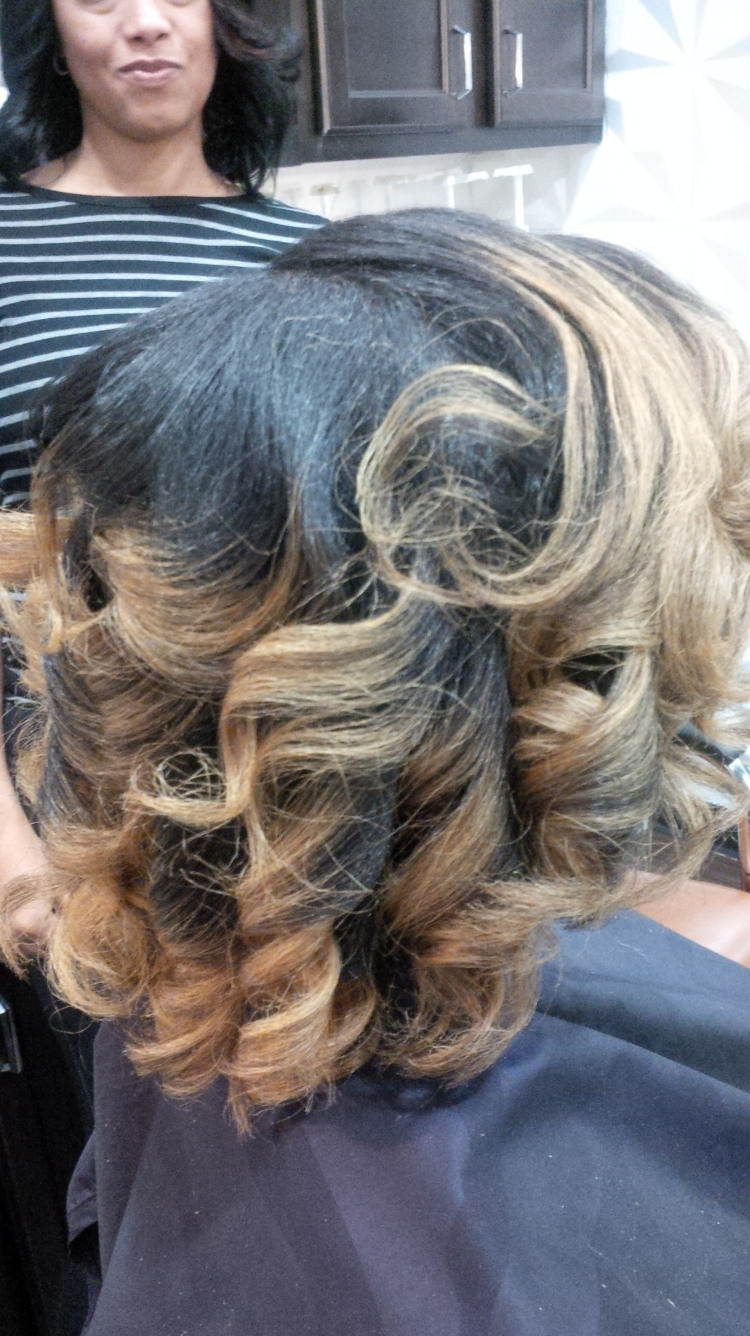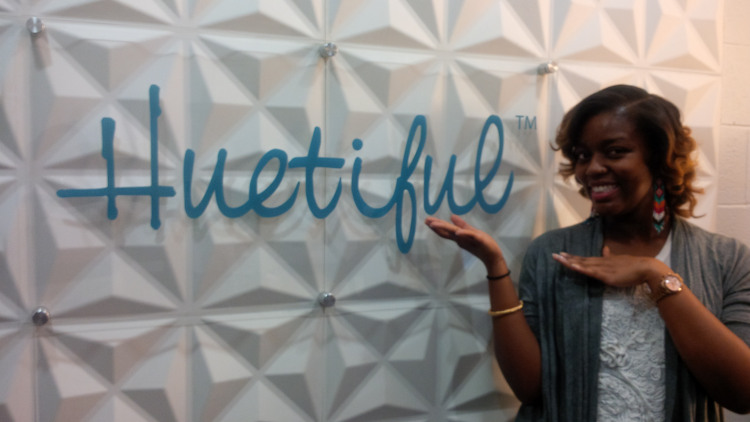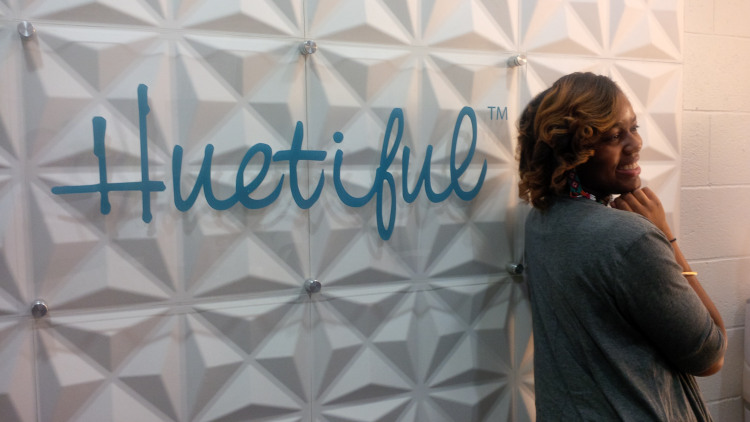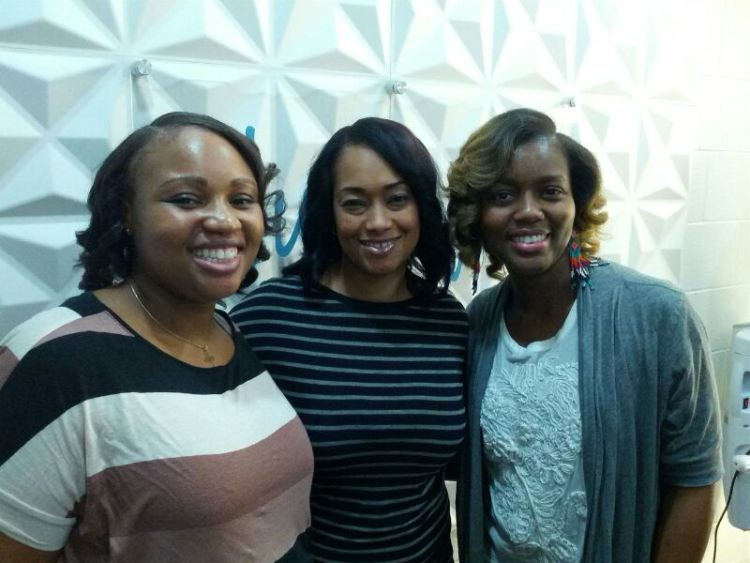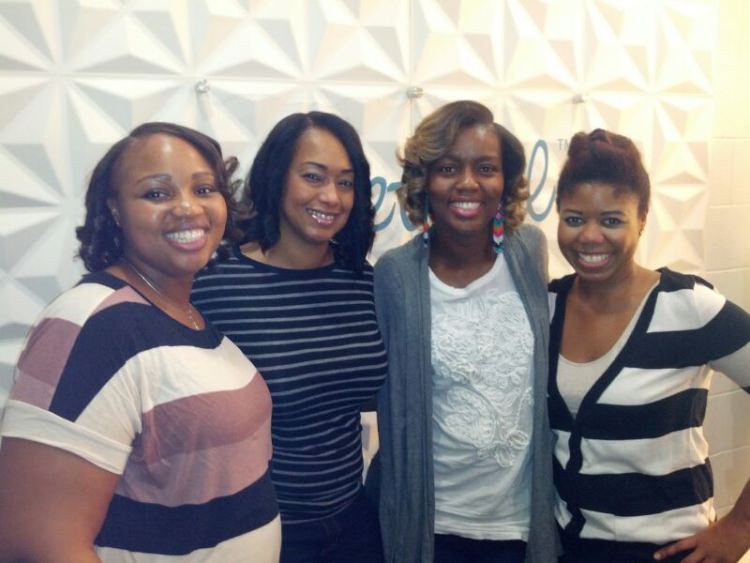 Thanks for reading guys. In Part 2 (which I shall post tomorrow), I will be sharing my experience of the first wash back in London, as well as after care for Grace and my final thoughts on the treatment, the salon…ooh and a review of the Huetiful steamer that I got too!!!
*Please note that I did not receive any compensation for this review. I paid for the treatment and steamer myself and the only opinions expressed in this post (and in the post to follow) are mine and no-one else's!
How do you feel about the Nanosmoothing treatment? Would you try it? Have you tried it – what was your experience?? Feel free to share in the comments below!