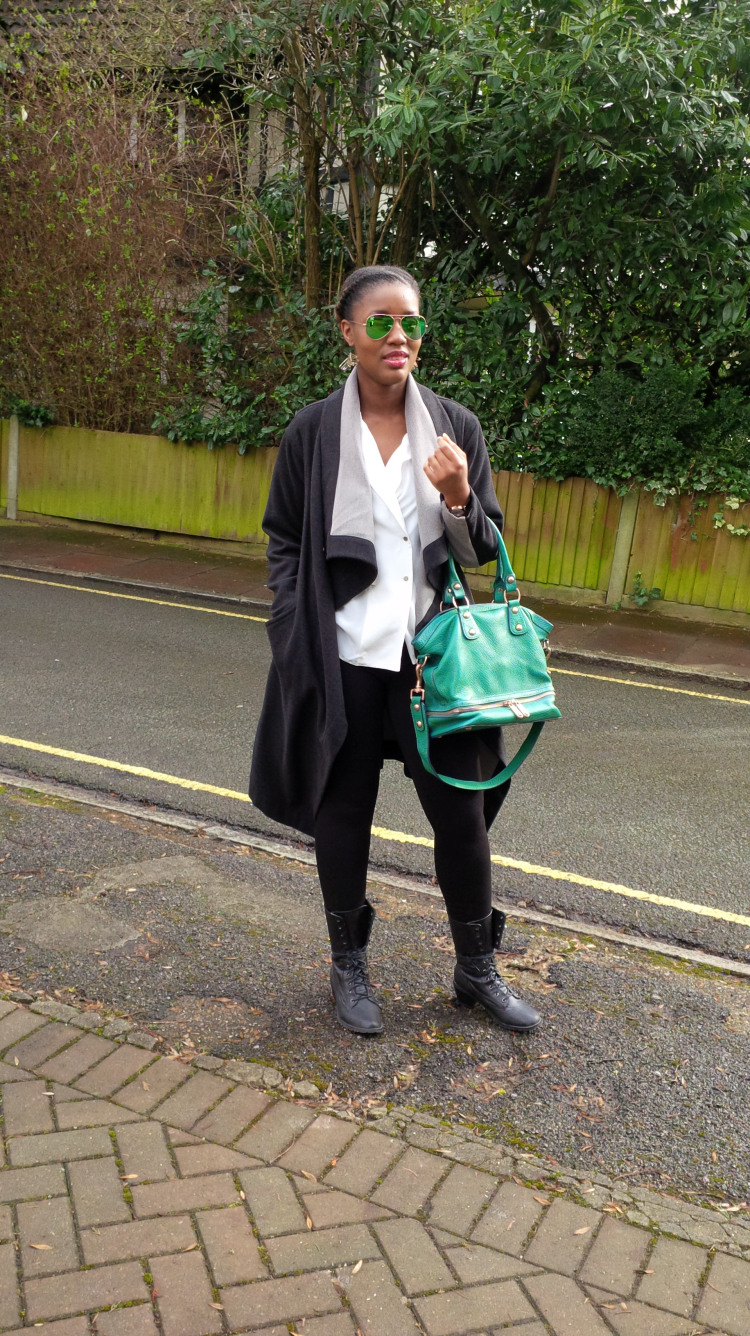 Hi guys!
I hope you have had a fantastic week. The weekend has been brilliant in terms of weather…well up until this evening! The sun had its hat on yesterday, and the clouds had fled, but crept back in this evening. This morning was pretty nice though, nice enough for me to break out the bad-ass Ray-Bans ha!! Grace is tucked away in two flat twists for the week. I washed her with my Body Shop Ginger shampoo, conditioned with Herbal Essences Tousle Me Softly and then added in the leave-in mix before twisting with Shea Moisture Curl Enhancing Smoothie. For more details on my regimen, click here.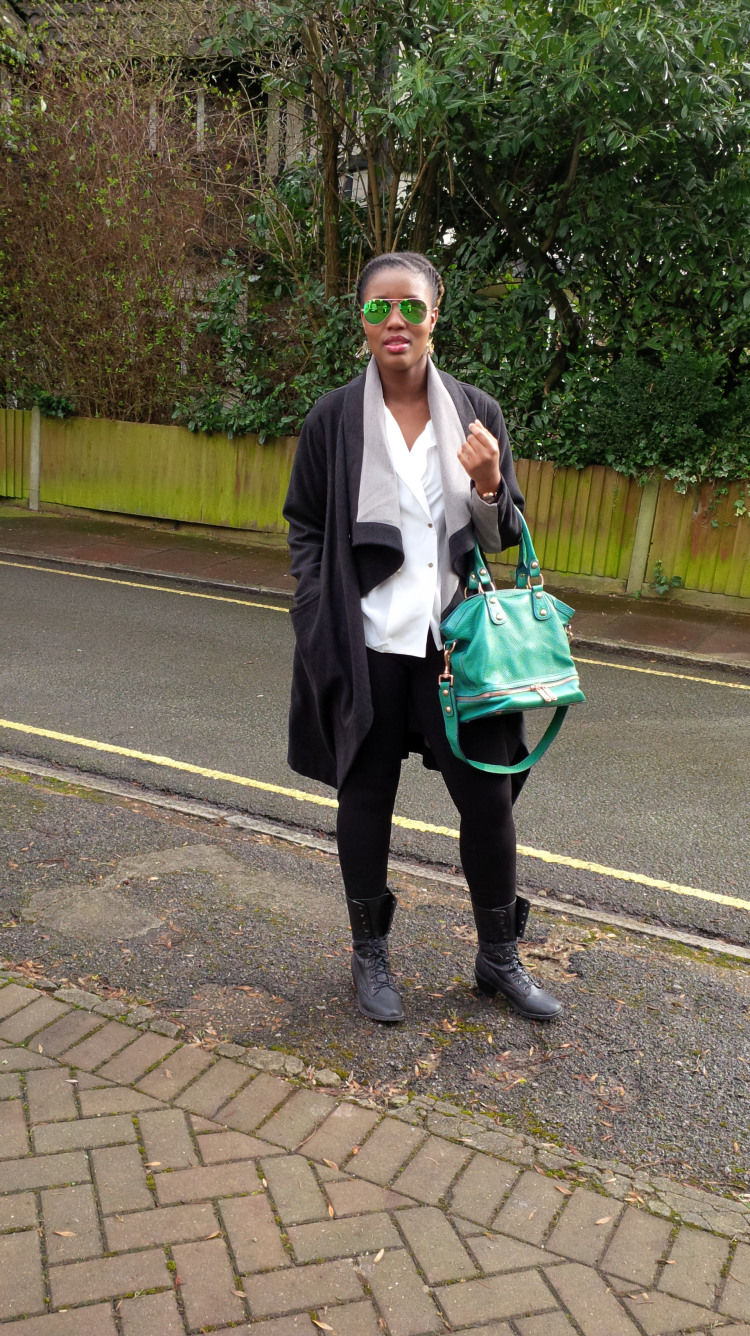 Whilst the weather was nice enough for sunnies, it definitely wasn't that warm so I bundled myself into my "Admiral" shirt and put on the Mafioso coat.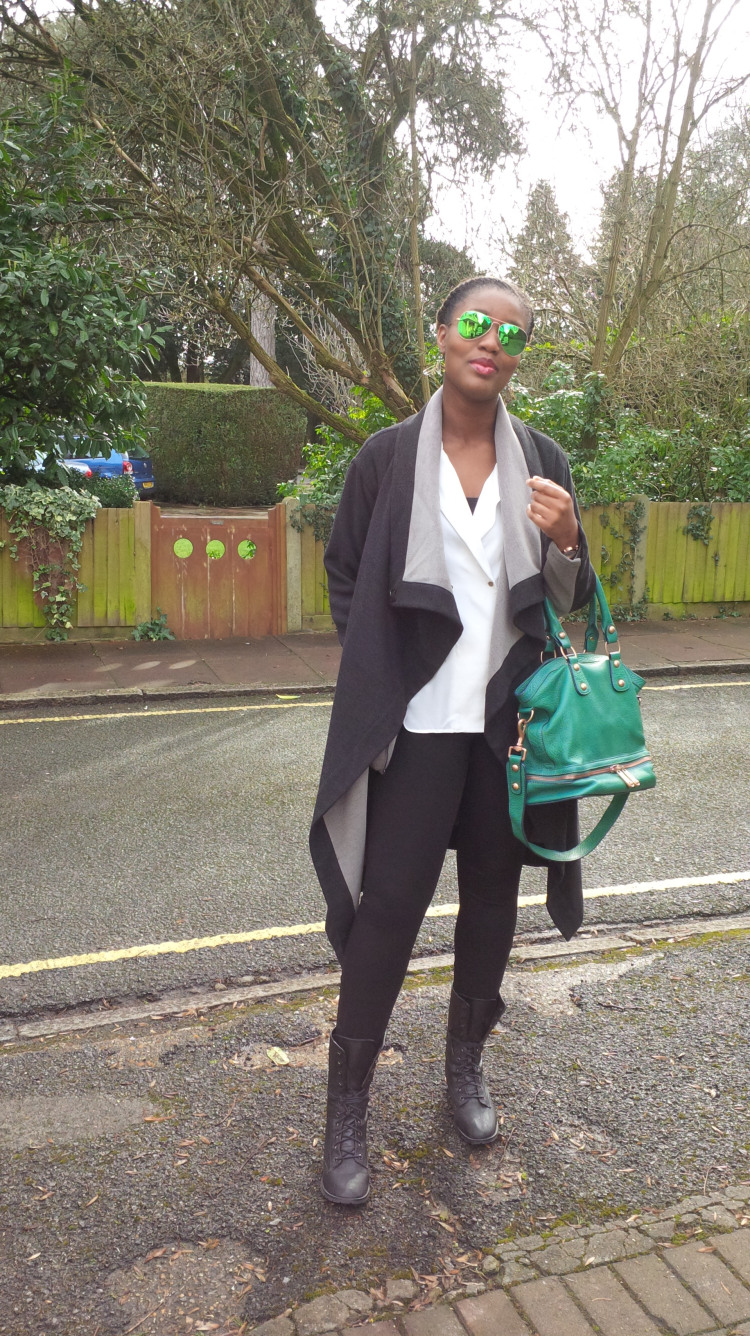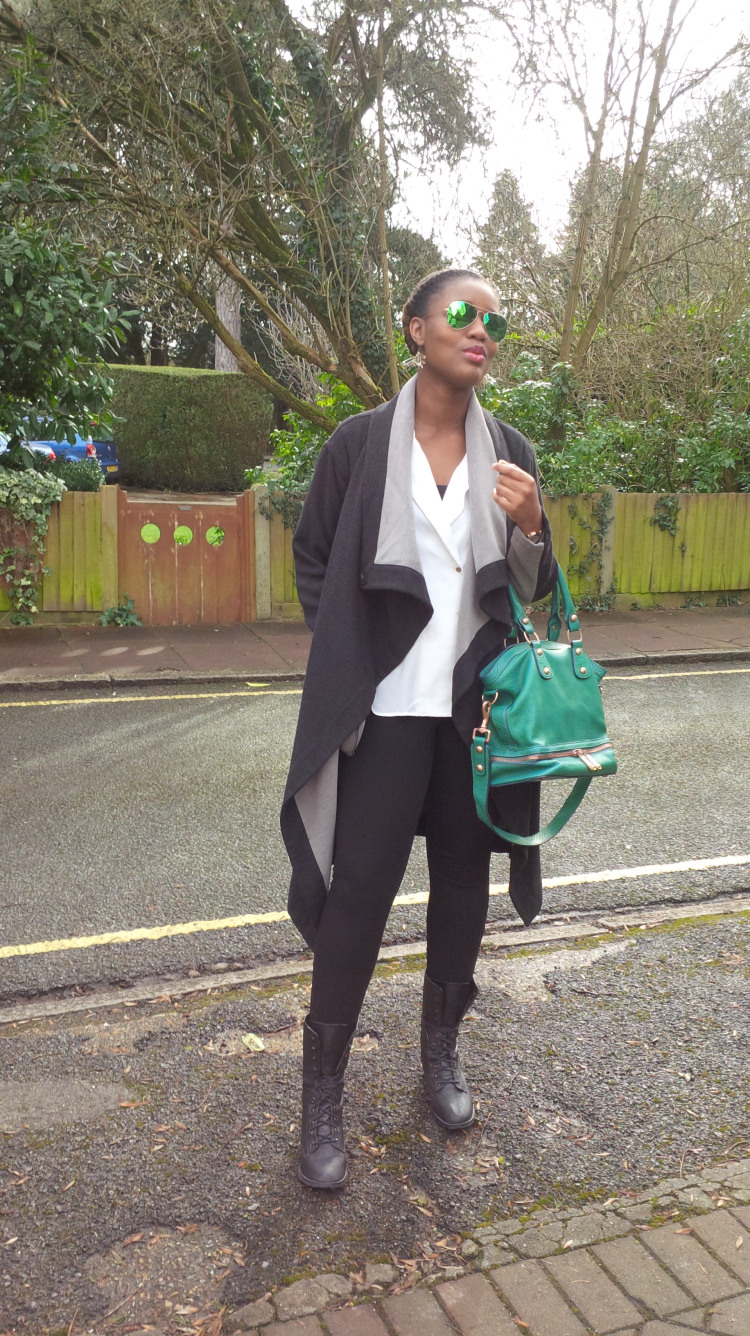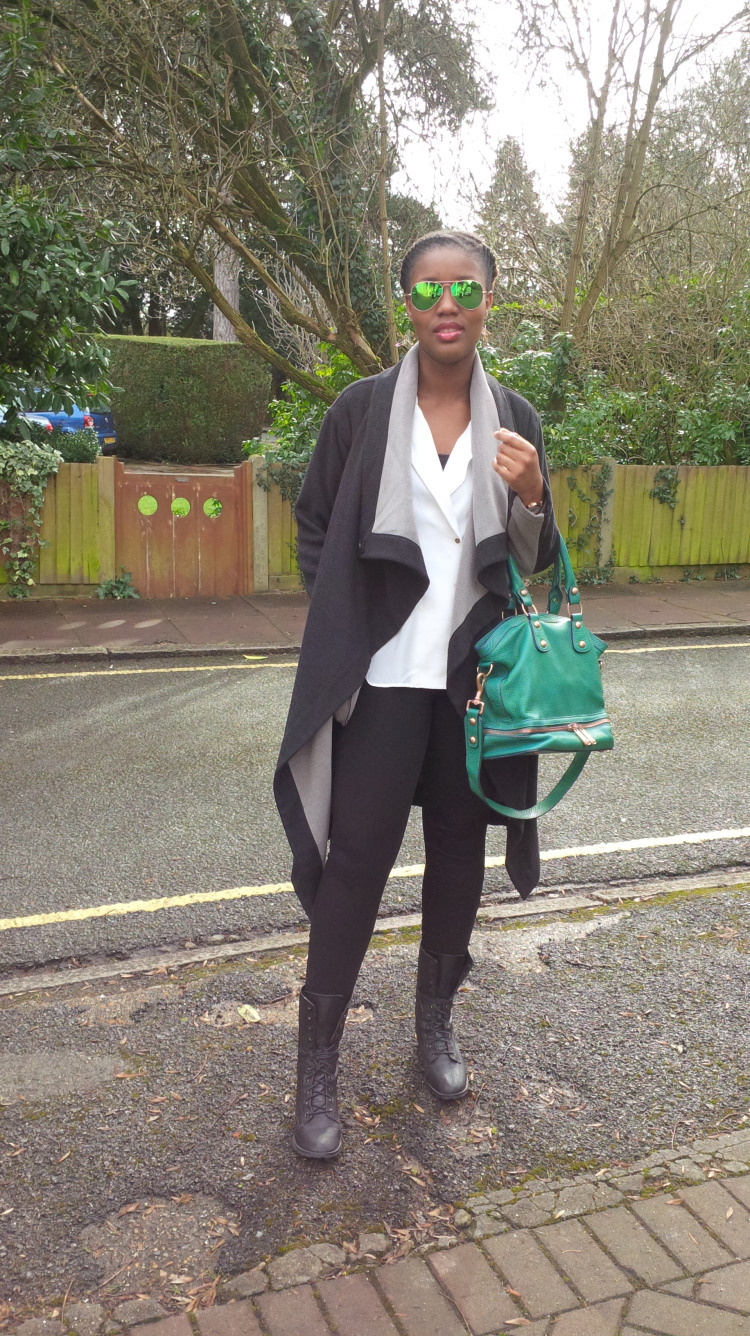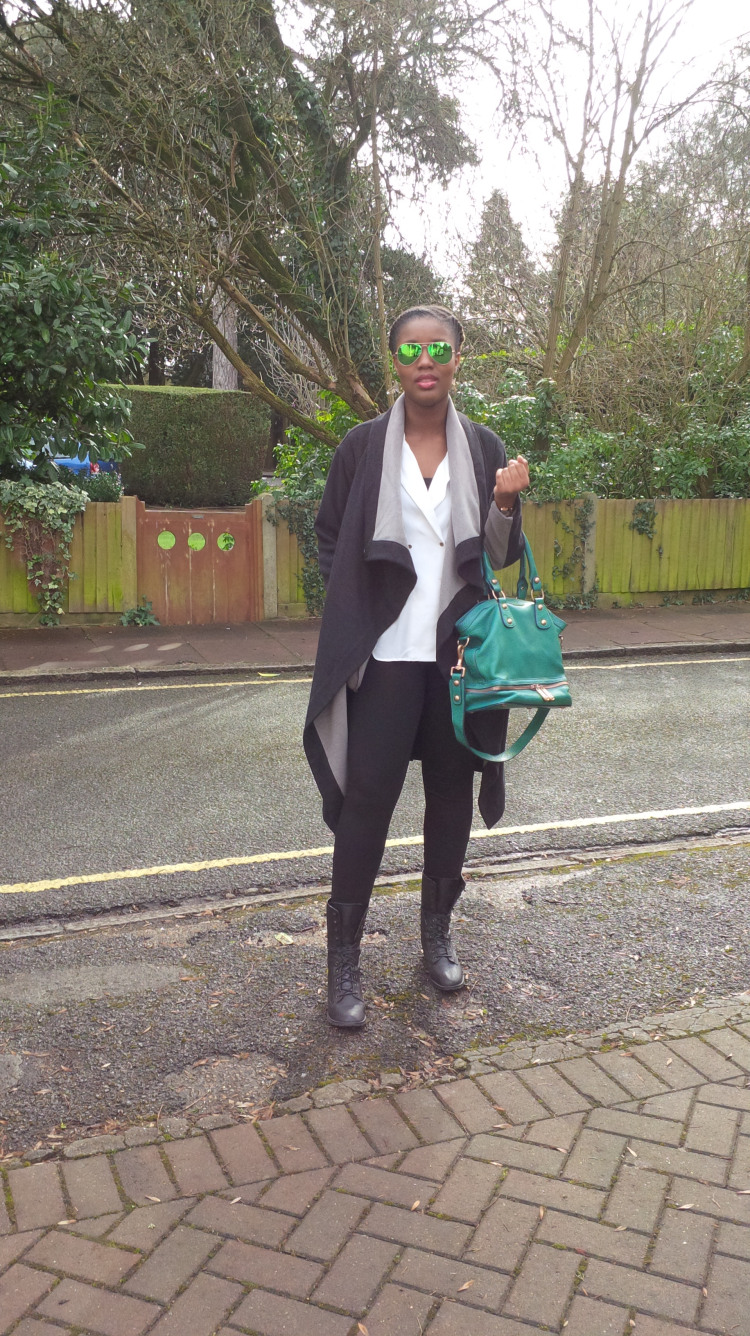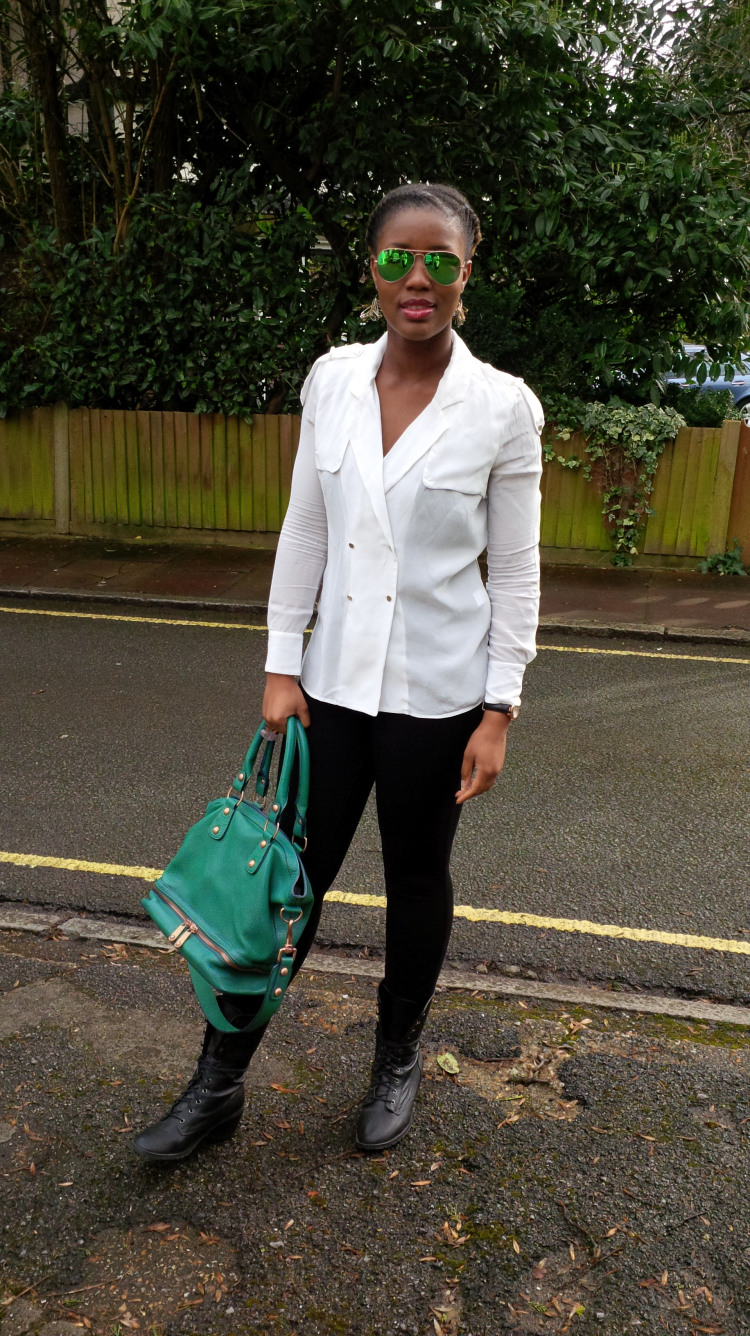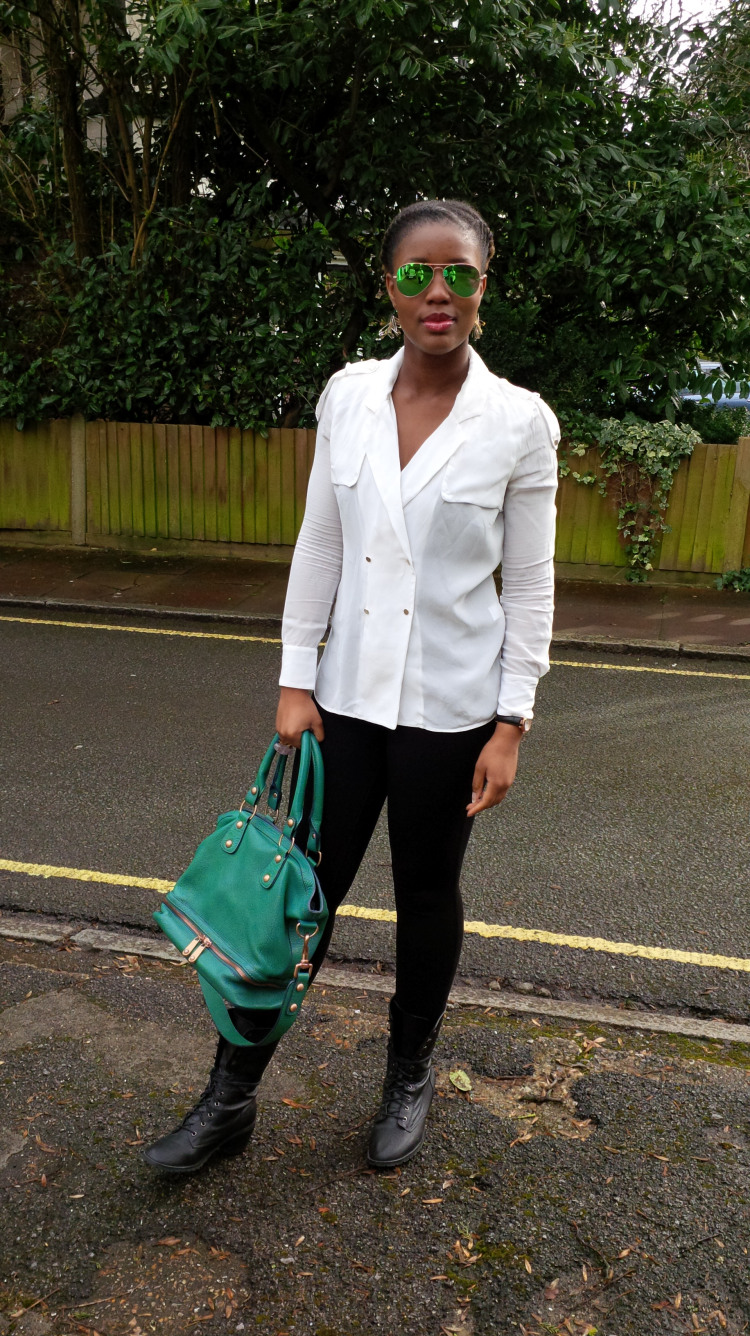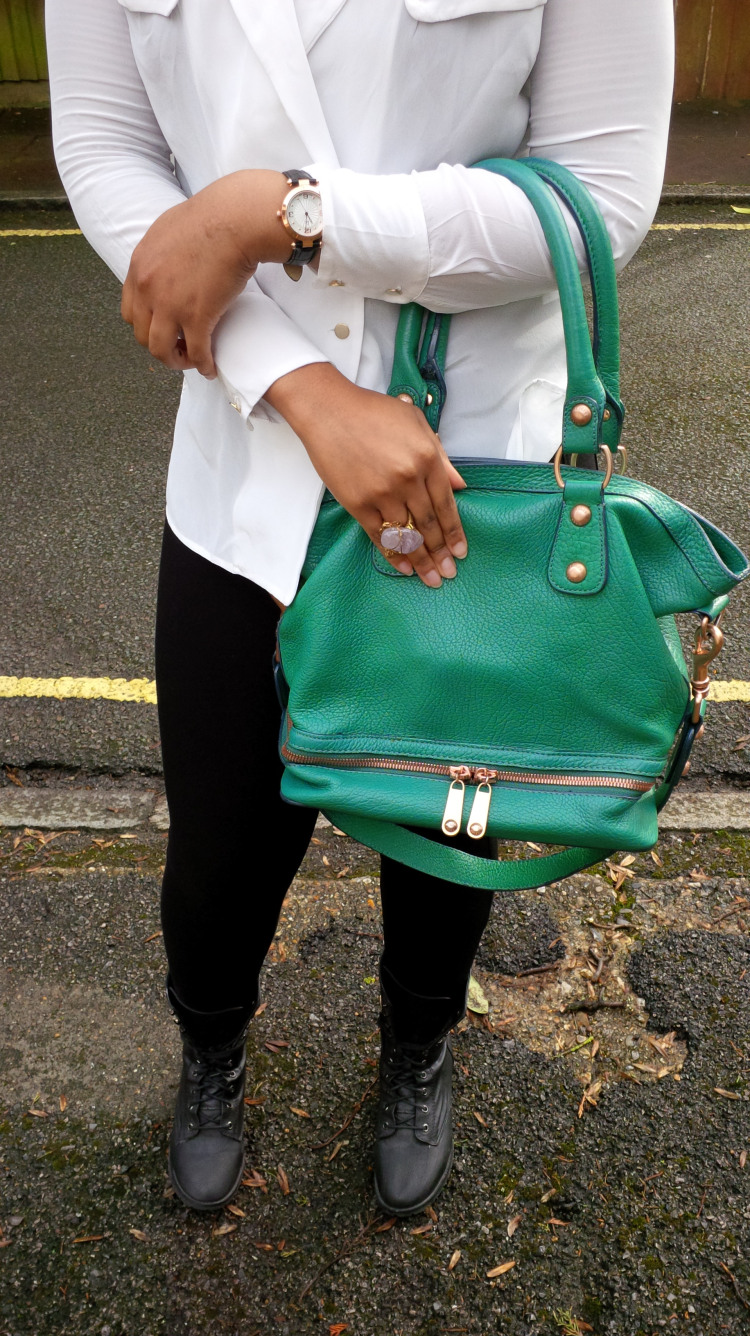 I am on a serious protective styling tip with Grace at the moment so I'm going to be tryin gout different protective styles with her. More details to follow on Wednesday.
Till then, have a fantastic week!
Love Bids & Grace
Outfit details: Coat – Rachel Rachel Roy; Blouse – Zara; Jeans – Rachel Rachel Roy; Sunglasses – Ray Ban; Bag – Jaeger; Boots – Miss KG; Earrings – handmade and gifted from my sister; Ring – Eklektik Ekhos; Watch – Gc