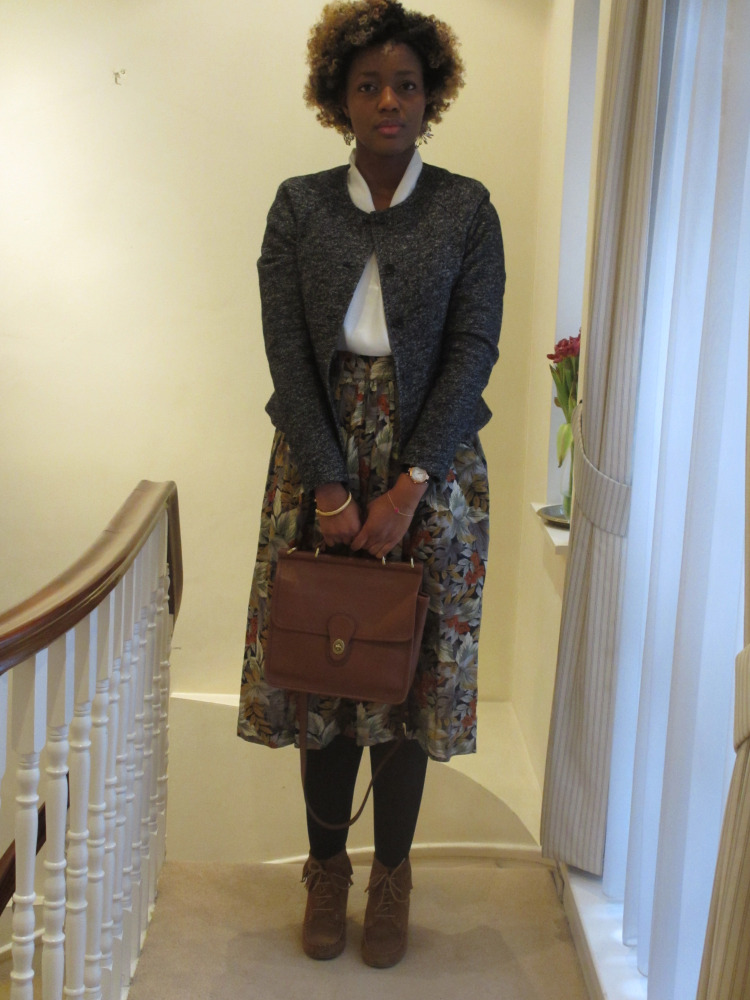 Hi everyone!
Hope you have had a fantastic week. I decided today to break out the braces (some people call them suspenders!) and go for the vintage high waisted full skirt. I'm pretty pleased with the results.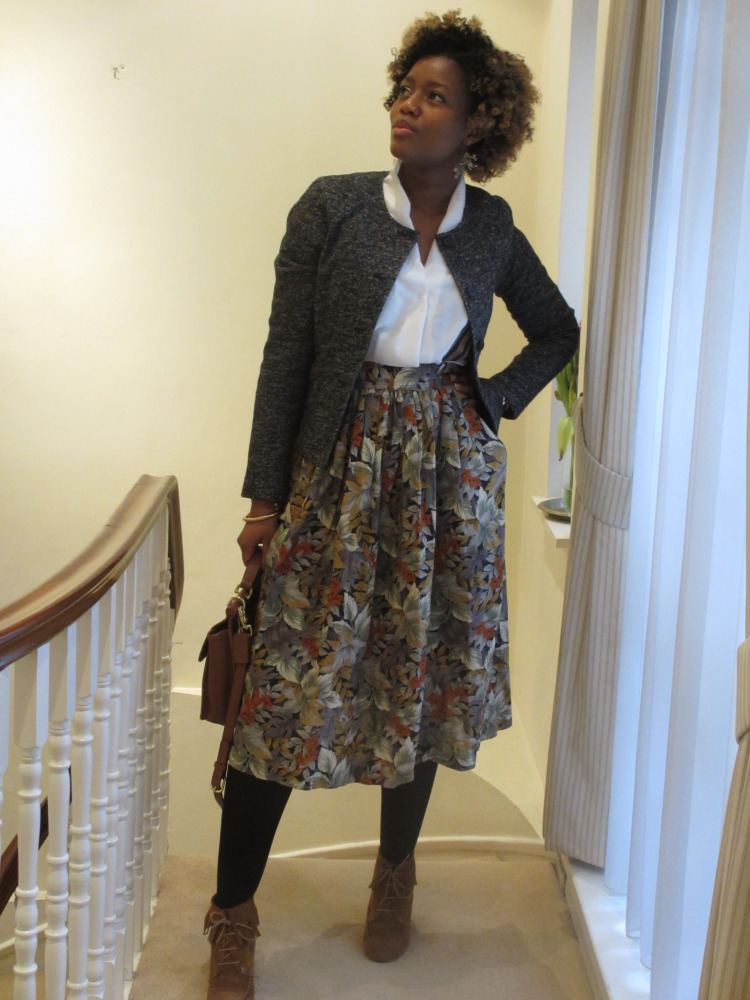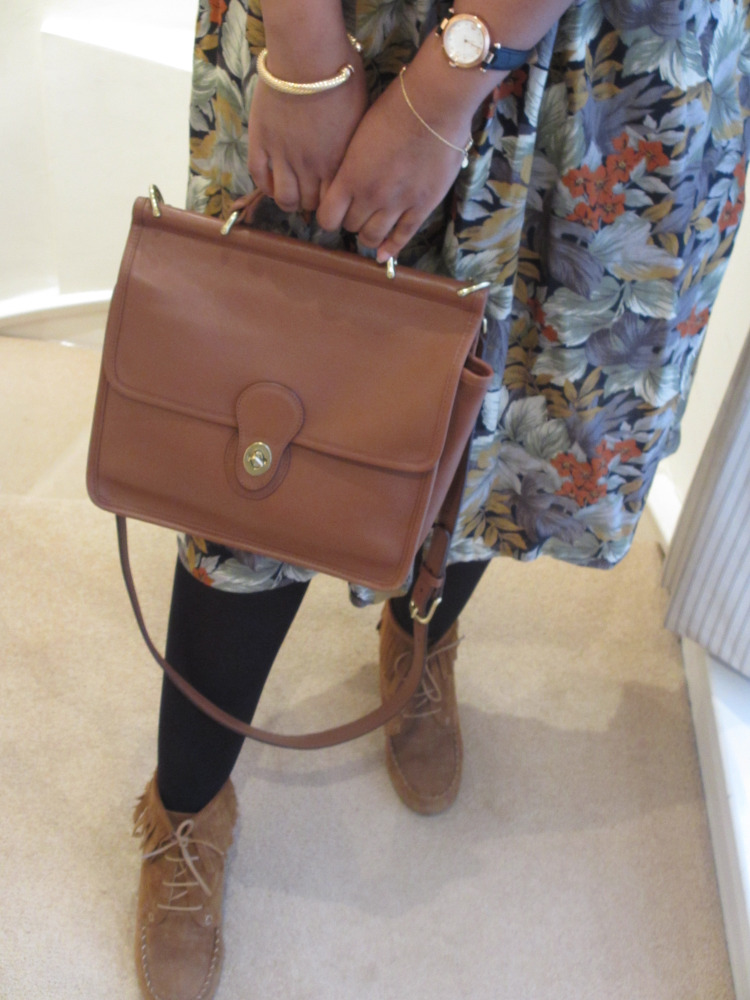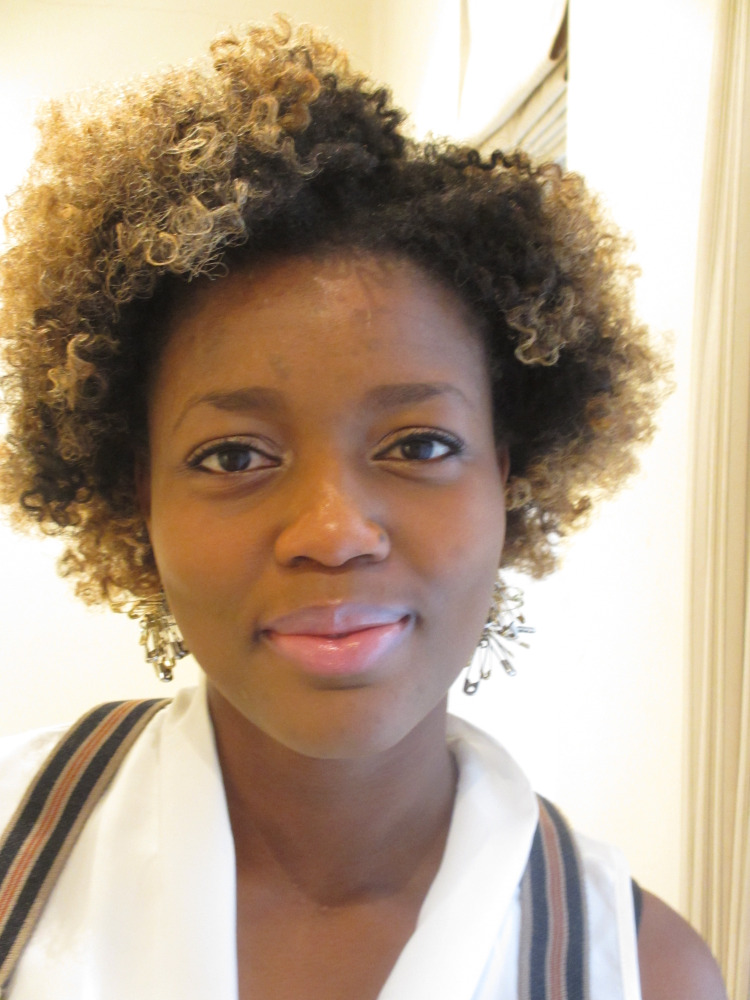 Grace got a wash and deep condition yesterday (using my brand new Huetiful steamer – look out for a review coming up in the next week or so!) and I twisted her using Design Essentials Natural Curl Stretching Cream. Loving the results too!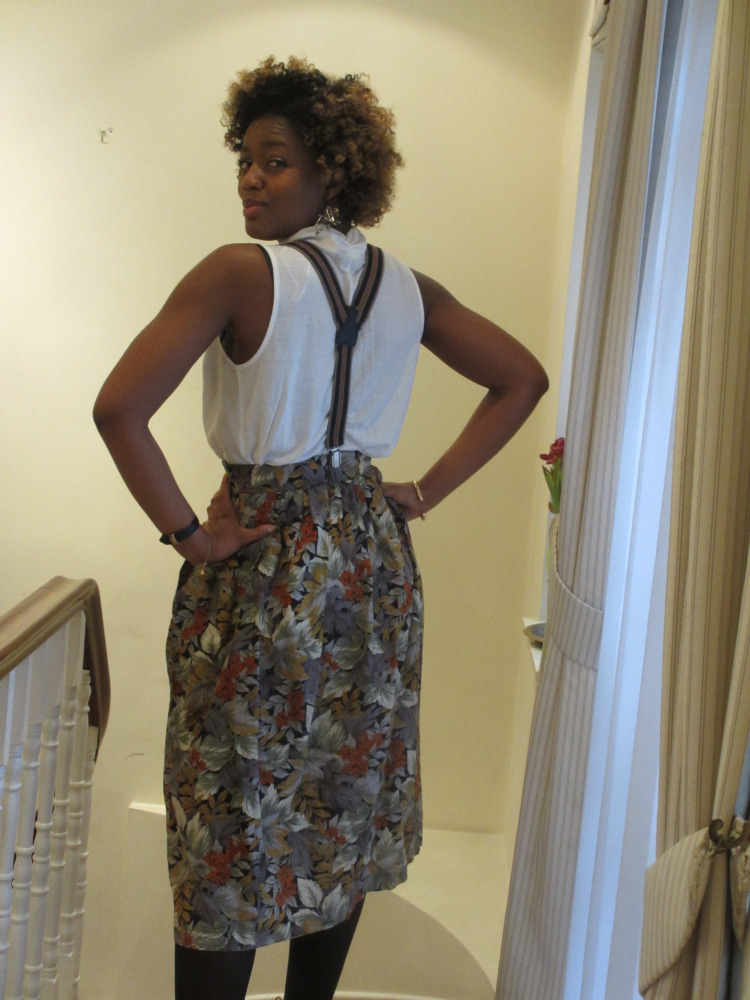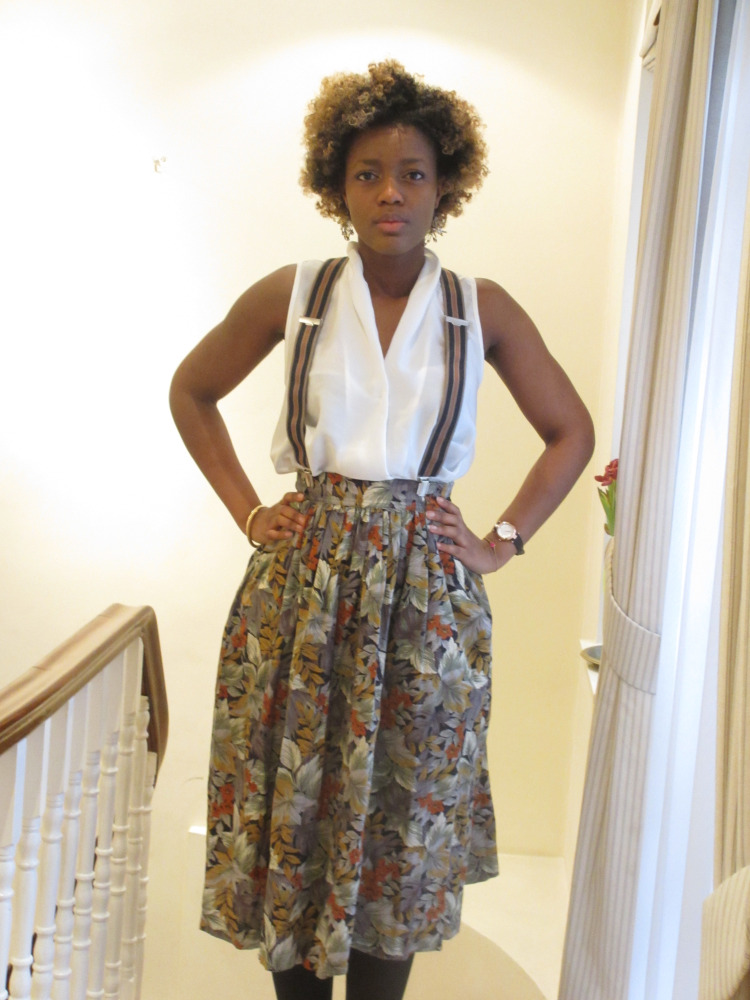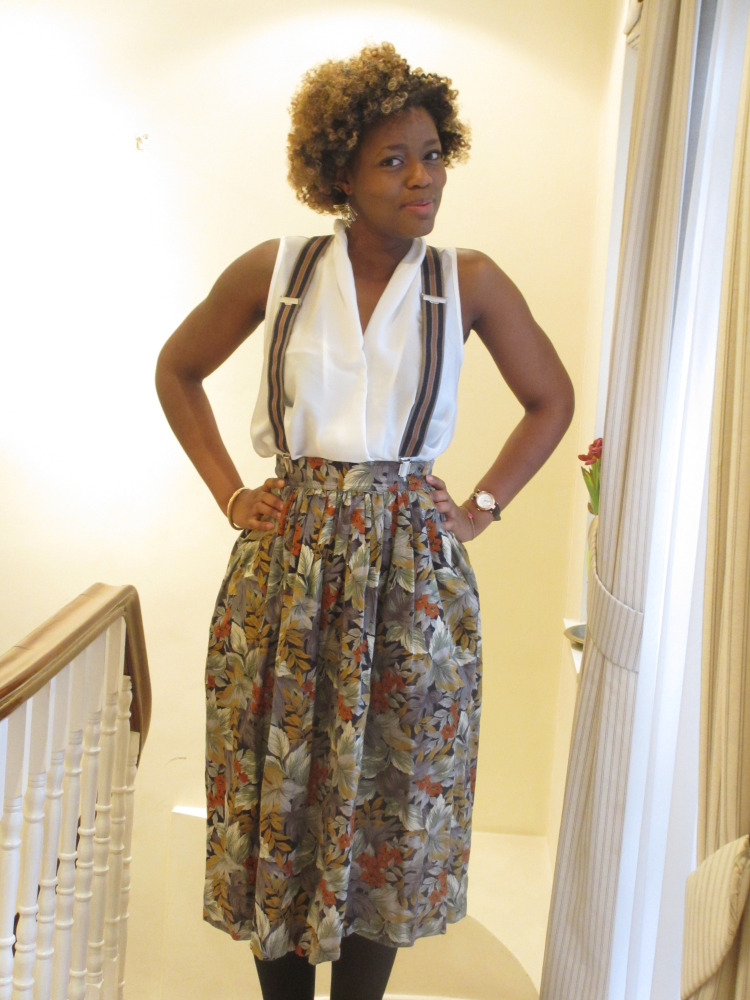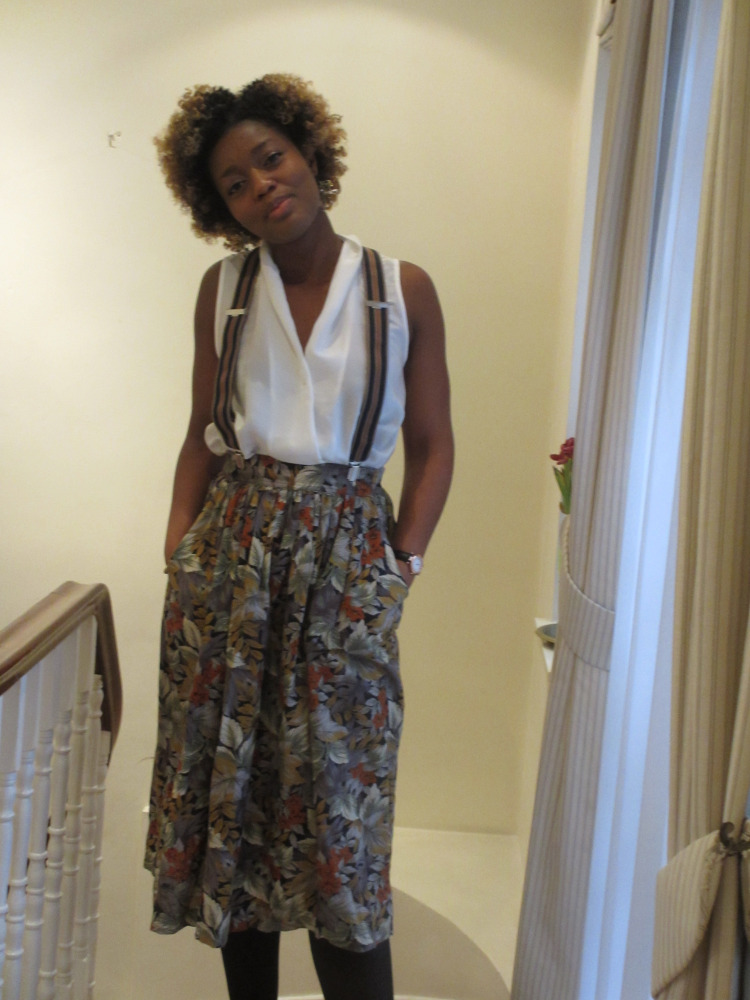 Have a brilliant week guys!
Love Bids & Grace
  Outfit details: Jacket – Ann Taylor; Blouse – Lindex; Skirt – Vintage from Portobello Market; Braces – Vintage; Bag – Coach (Willis); Jewellery – all gifts from family (but check out my bad-ass earrings my sister made for me!!); Boots – Texto