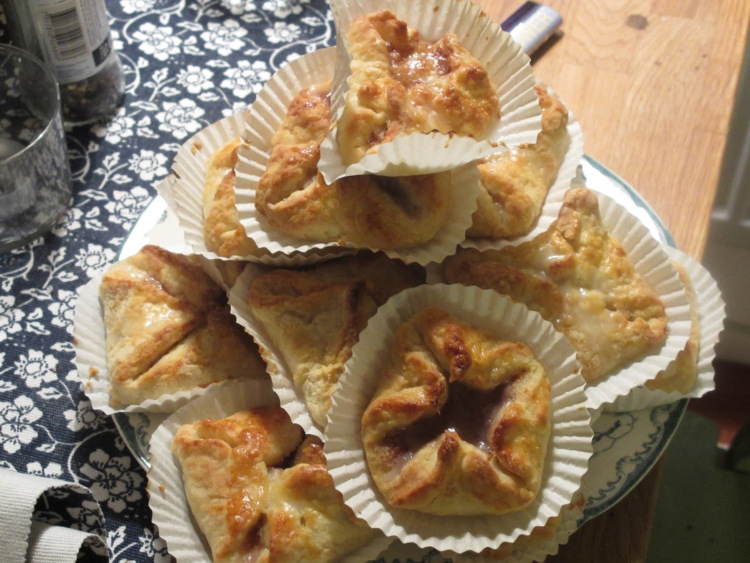 The buns – we followed a slightly modified recipe for kanelbulle
As I mentioned in my last post, I took part in a kanelbulle baking session whilst in Sweden, one of the many highlights of my trip. We used a slightly modified recipe for rimbo bollar (which I think are vanilla buns which are shaped like envelopes). Anyway, I have decided to let the pictures speak for themselves so enjoy!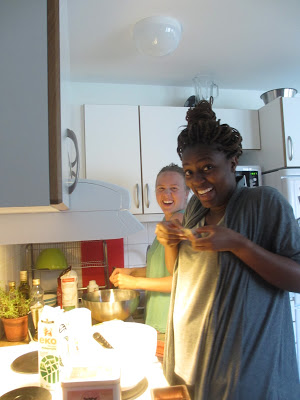 The bakers – Amy and I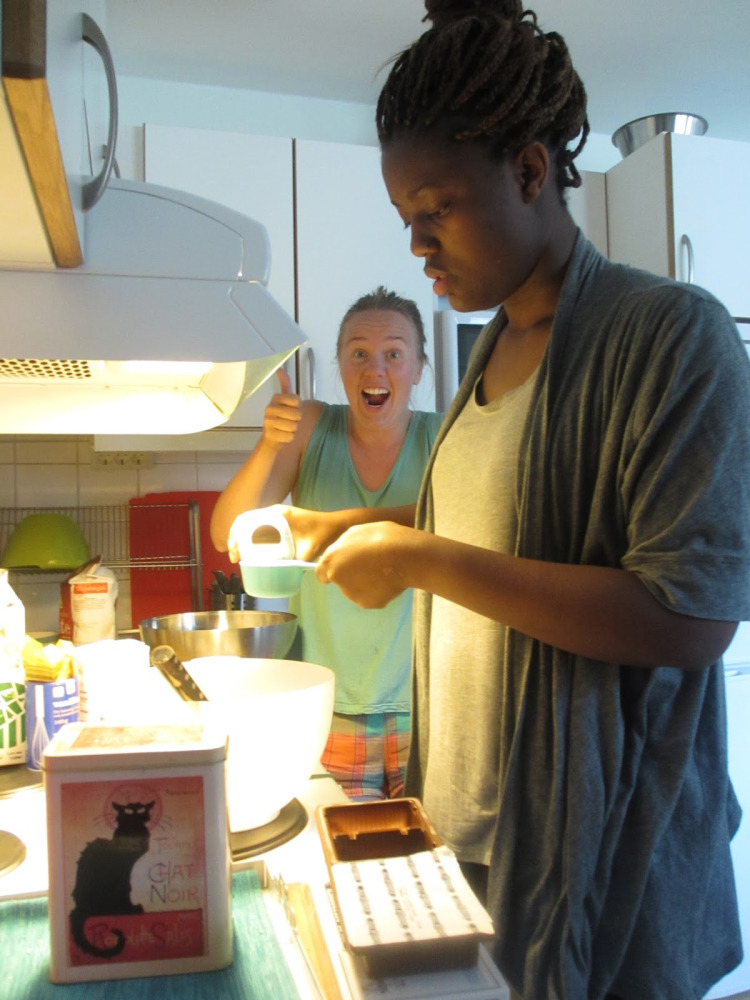 Measuring the flour to go into the dough mix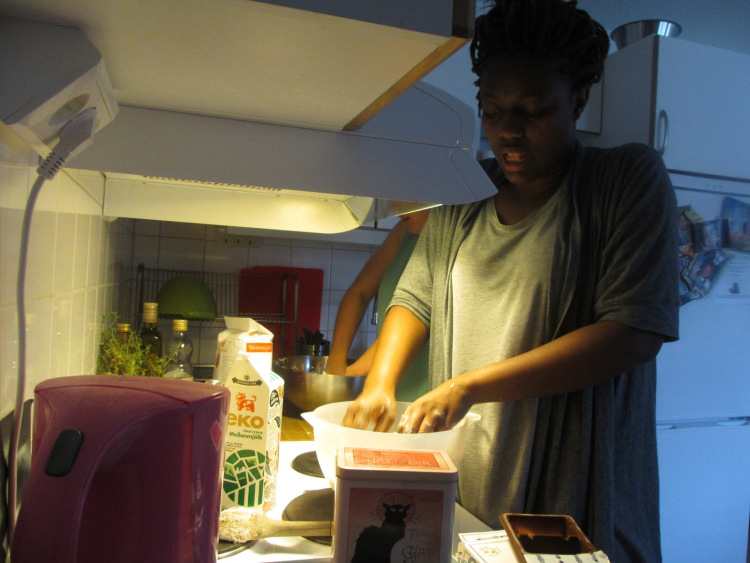 Kneading the dough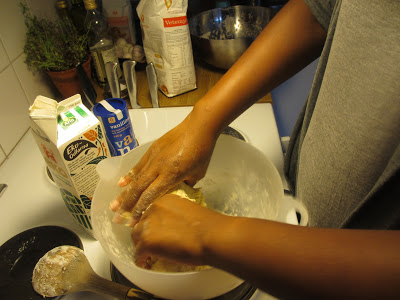 Messy work!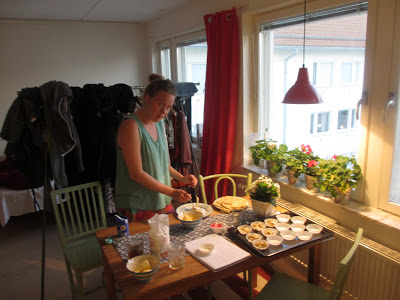 Amy being the kanelbulle expert was way ahead of me, mixing up her vanilla filling and folding up her little dough slabs into little envelopes before placing them in the cupcake holders.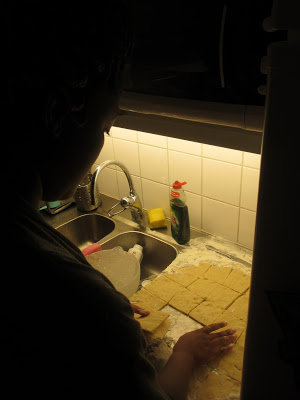 I, being the slowpoke that I am, took a bit longer. I took my time spreading out the dough to then cut into dough slabs ready for the filling and envelope shapes.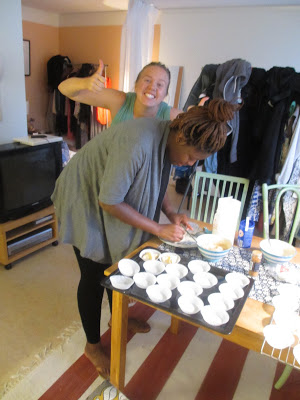 Amy got a bit excited there!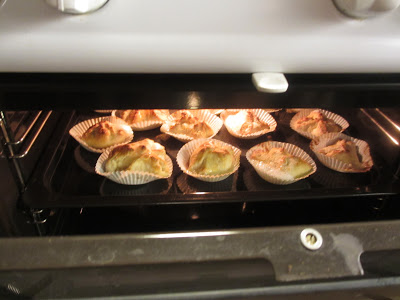 The buns in the oven, watch them rise Rise RISE!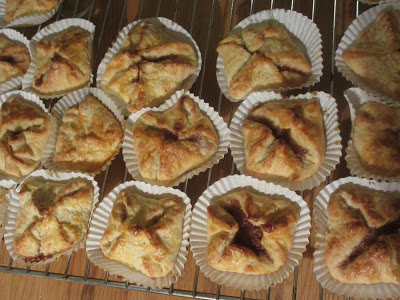 Fresh from the oven and iced over with icing sugar.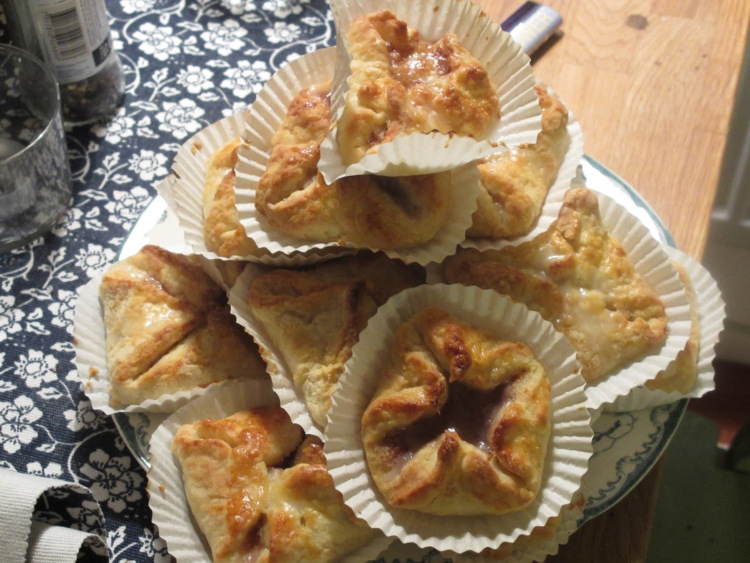 The final product ready to share with some tea or iced tea if you're me!
If you're interested in the recipe and want to have a go at making kanelbulle at home, here is the recipe, just substitute the vanilla sugar for cinnamon sugar: