Yesterday evening, Grace and I hosted a dinner party and I cooked!!!!! Ok that makes it sound really grand, actually it was a dinner party of three. To put this in context, I don't cook, I hate cooking, I break out in hives at the thought of having to cook so this was as a huge deal.
I had no idea what the menu would be, and I also didn't have any ingredients chez moi, so I did an emergency shop after work.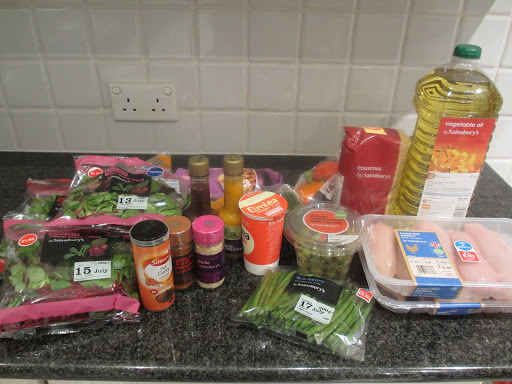 Please note when I went shopping, I still had no idea what the menu would turn out to be but I thought these looked like a good bet!
I had promised my siblings to cook for them (more like threatened!) and though I was feeling the pressure as the day drew closer and closer, I felt my pride would not allow me to take my threat back, and I had to follow through and make a meal. So I got to work!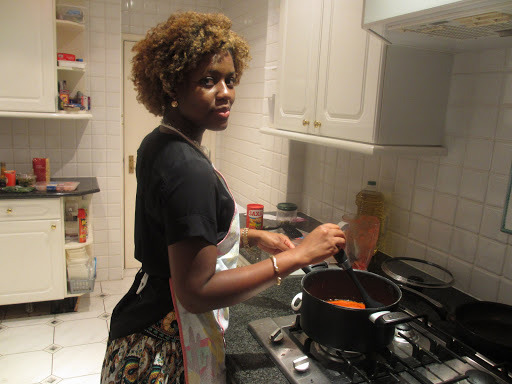 Look at me trying to be cute – we'd just had a disaster with the pan spitting fire and oil at me, seconds before this pic haha!
I had to get decked out as well, so I found an apron to make my station as head chef for the evening more authentic. I kept that bad boy all evening (and morning!). Had I taken this a bit more seriously, I would have also gotten Grace a chef's hat as well (very sorry Grace, you will certainly have a hat next time!).
It was actually pretty fun cooking, though still extremely stressful making sure that I didn't burn anything or poison anyone and also try and make the food taste nice. Stress! But I also had some gorgeous company to keep me motivated and laughing and dancing along the way. There was a mini rave going on in my kitchen last night!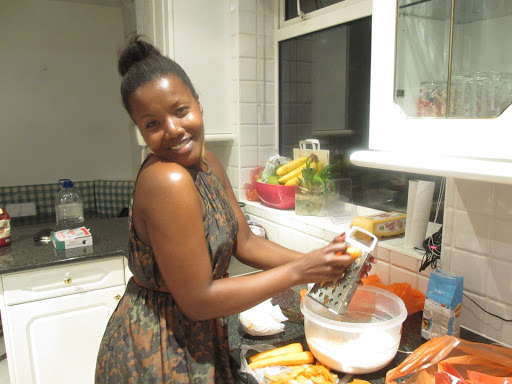 The stunning Joyce fixing her delectable carrot cake. That cake is to die for (scroll down!)
I settled on a simple menu (for me anyway) of a mixed garden salad, a chicken curry with cous cous. Joyce provided dessert, her carrot cake. I have no idea for the life of me how I made the food, or what exactly went in, it's a blur to me now so I would be useless at writing a recipe. But I'm told it was very yummy (I think my friends  and siblings wanted to spare my feelings).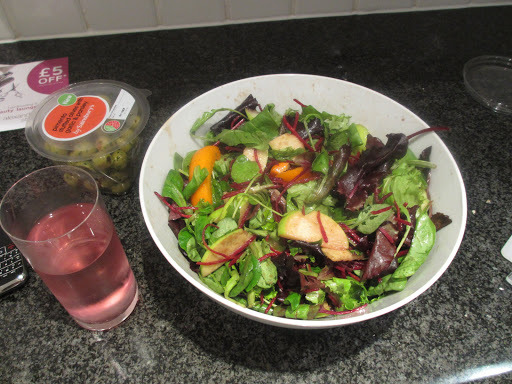 Salad – added some apples, walnuts and peppers to the normal salad fare.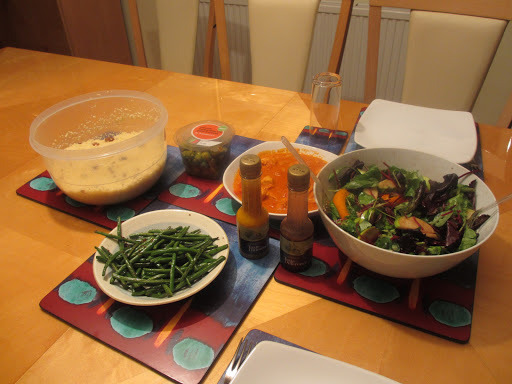 That was my offering all laid out, I'm so proud hahaha!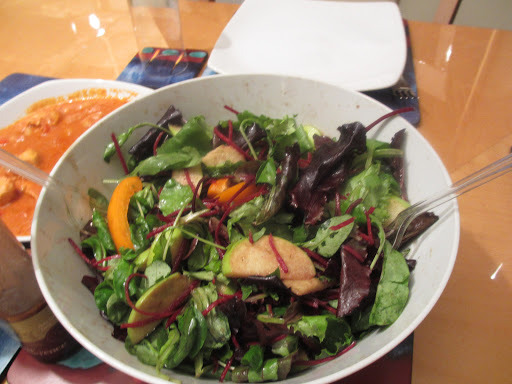 Salad up close and personal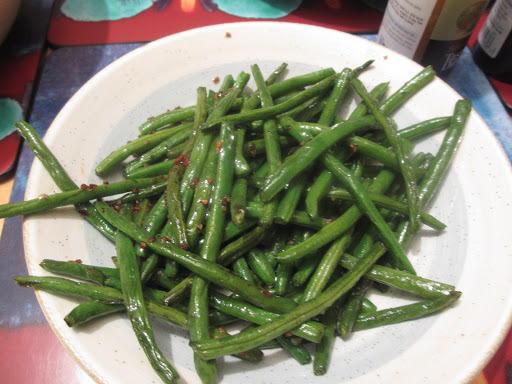 Green beans fried with garlic salt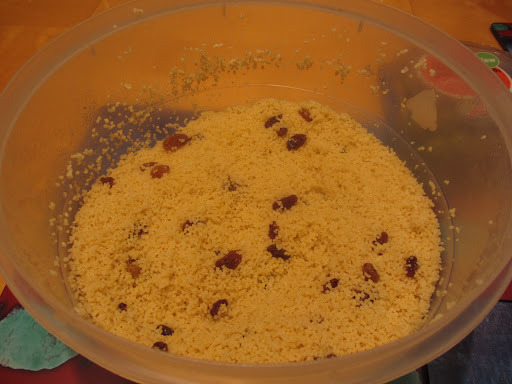 Cous cous boiled Moroccan style with sultanas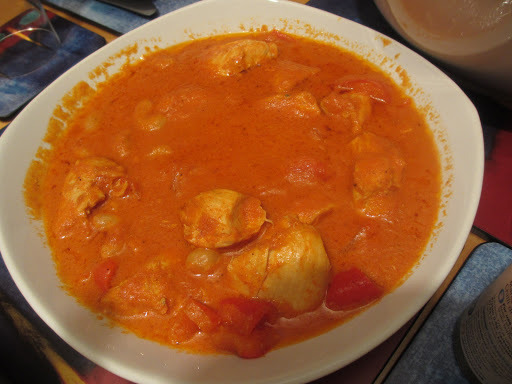 My signature chicken curry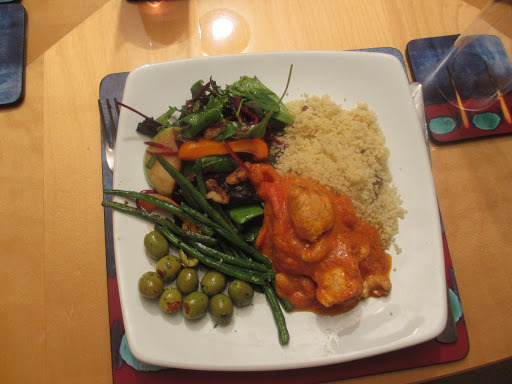 And dinner is served!
Dessert was out of this world. I was in cake heaven, I kid you not!!!!!! Yummy carrot cake!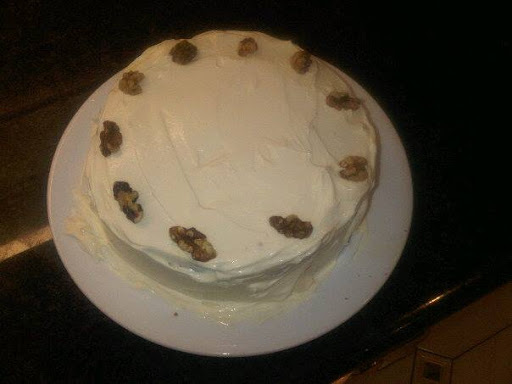 Doesn't it look yummy?!
Our midnight snack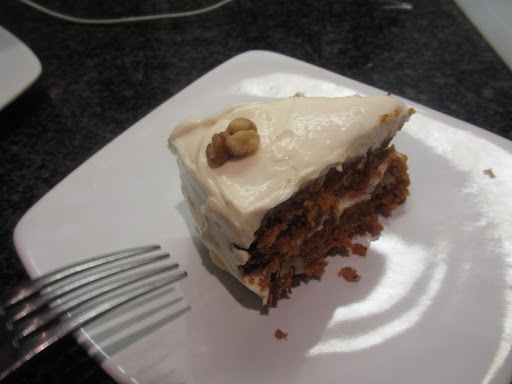 Yum!
So the only downer to the evening is that my siblings were clearly so afraid I would poison them that they all made different plans so it ended up just being Grace, my girlfriends and I. They had the leftovers for brekkie today though and loved it so I got their seal of approval woo hoo! Only thing I now need to work on is how long it takes to make stuff. I think I started cooking at 8pm and we didn't actually start eating till 10.45pm which was why we had the carrot cake as a midnight snack, as it literally was midnight when we started tucking in to it and didn't end up going our separate ways till 5am! Still an awesome night though!