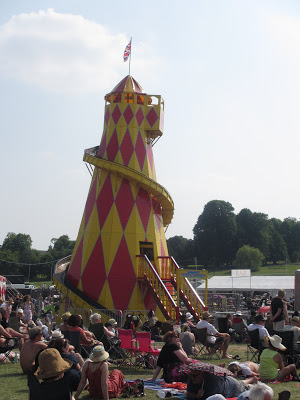 A cool tower ride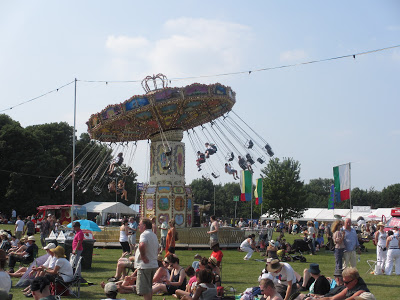 I sooooo wanted to go on this, but I wanted to listen to the music more!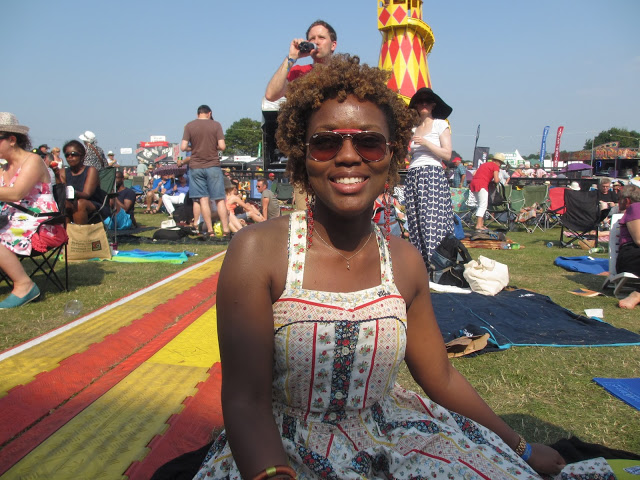 I was enjoying the weekend of sunshine. It has been amazing!!!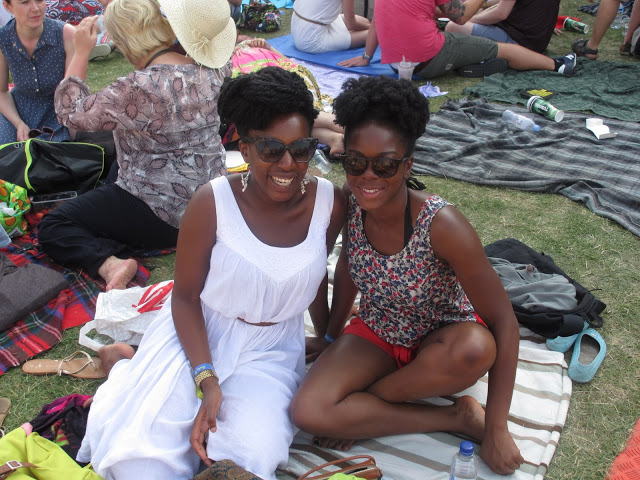 The gorgeous Mutsa and Tope!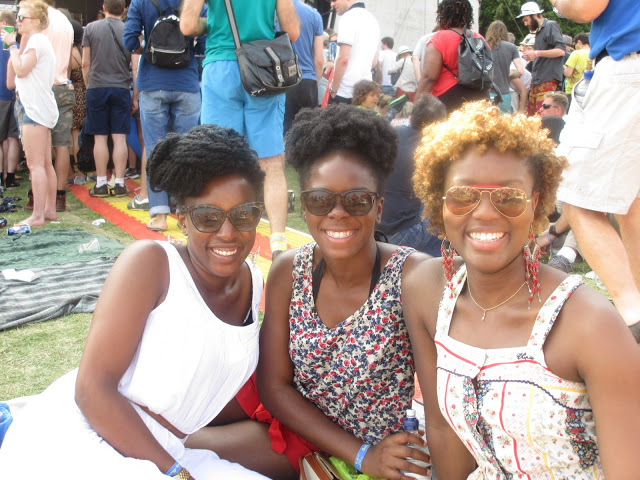 Check us out!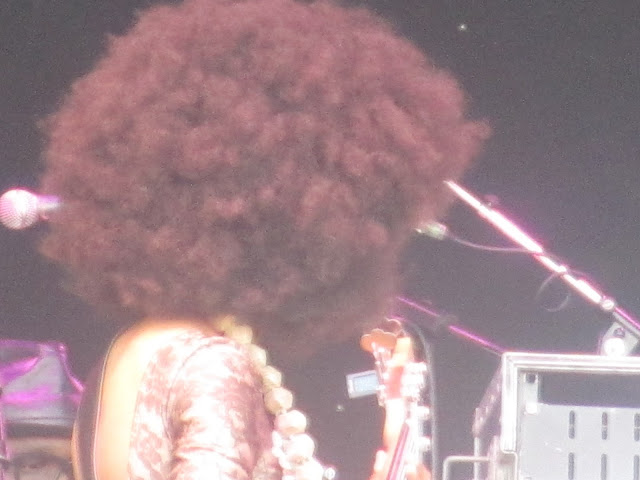 Oh my gosh, her hair is toooooooo much. So beautiful!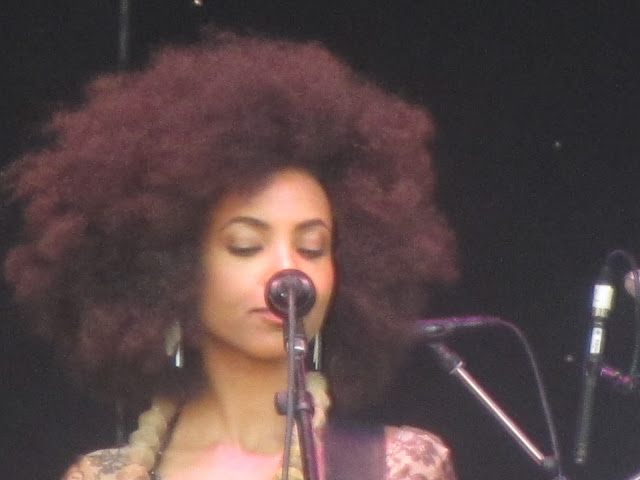 Words fail me. Grace and I are still in awe.
Then we had the funky Brand New Heavies, who had us dancing and grooving. Awesome!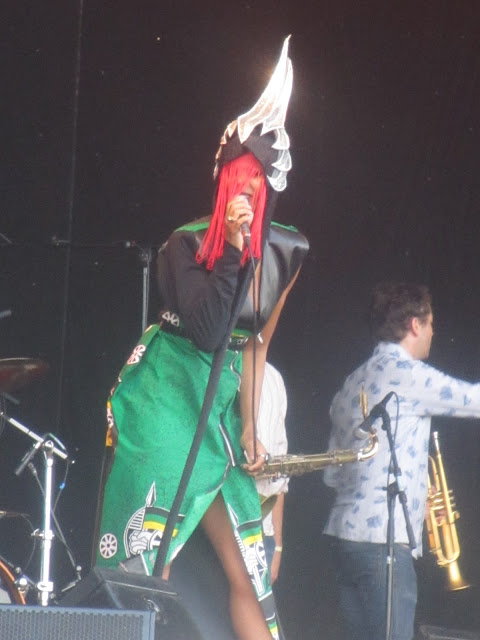 Dawn Joseph singing lead for the Brand New Heavies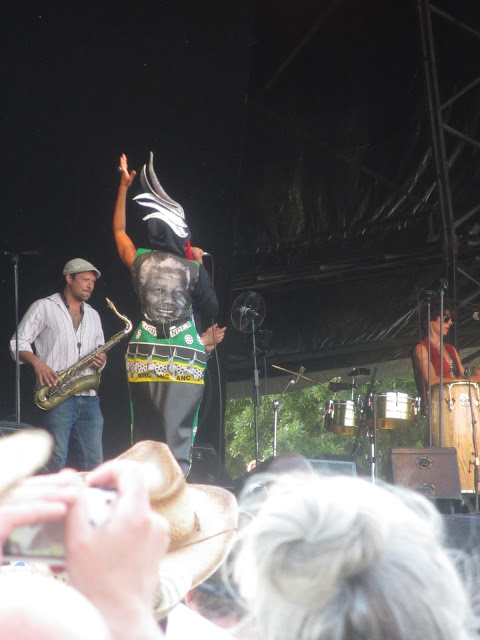 Grandpa Nelson's pic on her back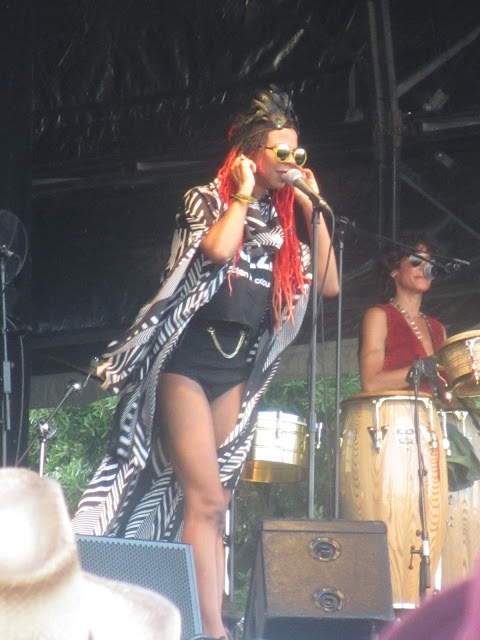 Change of outfit for Ms Joseph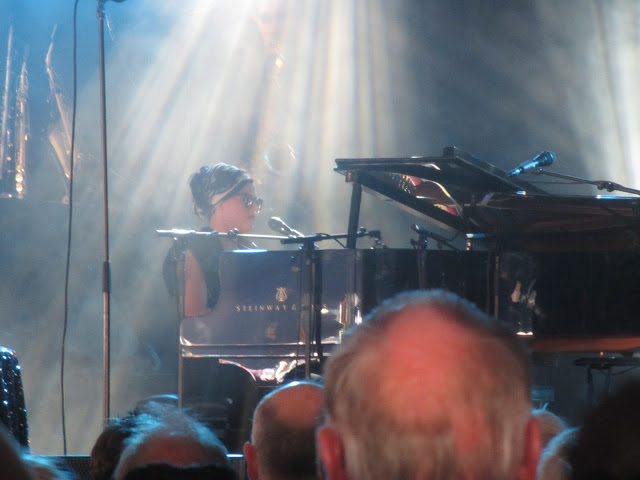 The gorgeous Melody Gardot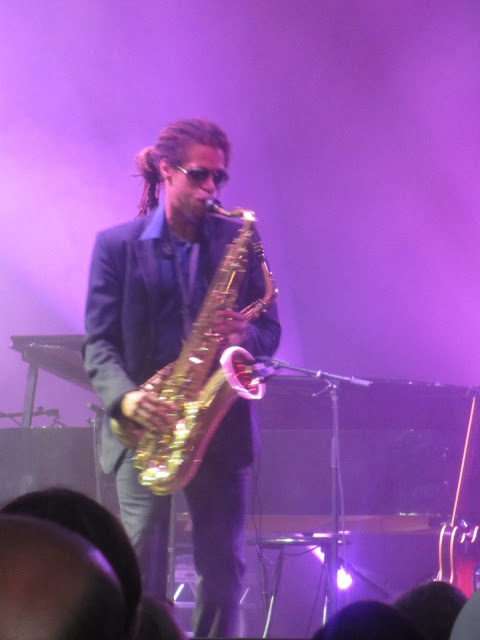 This guy was so incredible, he played the saxophone, the clarinet, the flute and he also sings! In this pic, he's carrying two saxophones and playing one. Seems a bit odd right? All becomes clear in the pic below.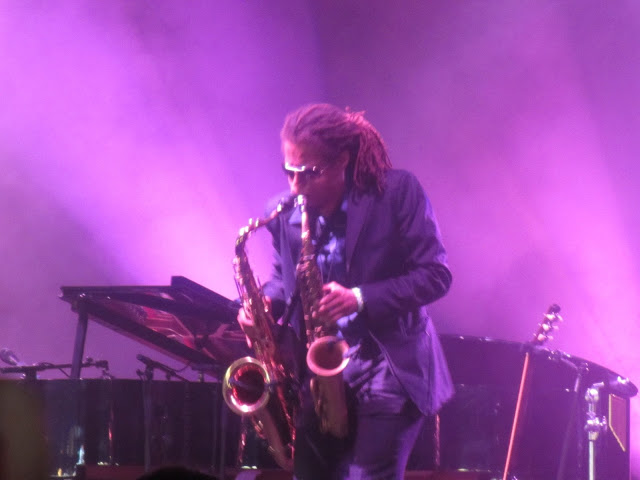 Yes he is playing both saxophones! I am in love!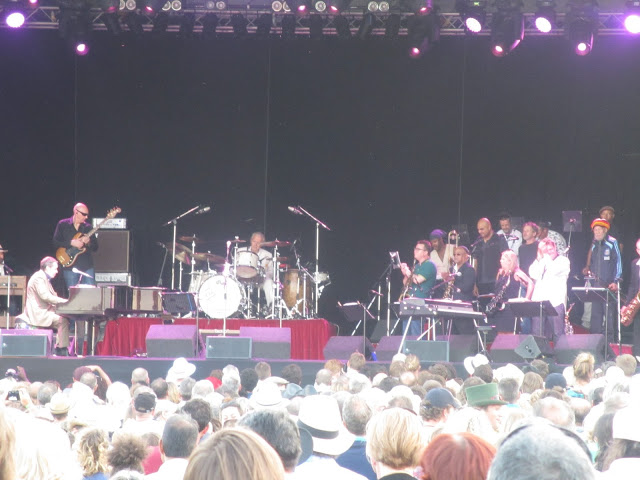 Jools Holland and his famous Rhythm and Blues band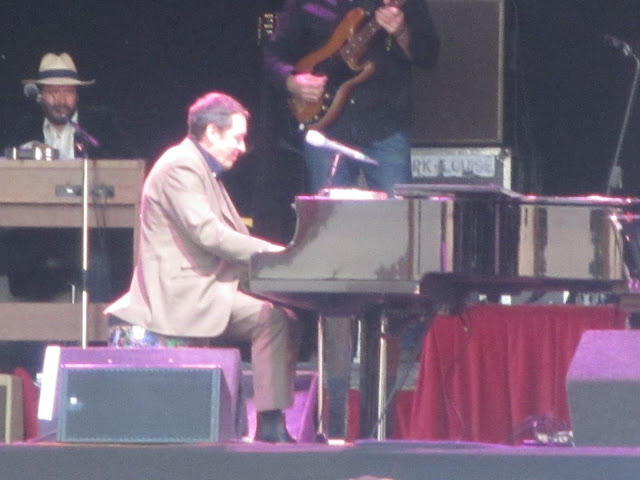 Jools Holland