Grace and I were off out to go party at the WTA Pre-Wimbledon Party and so we got all dressed up in our glad rags. Grace was all twisted out, having used Carol's Daughter Hair Milk (leave-in conditioner) and the Hair Milk pudding for the twists. A proper review will follow, but I wasn't left with very defined hair and it was a little crunchy so I might mix up the products next time, probably won't use them together. Was happy with the results though, I was going for the big hair look so Grace not being super-defined was not a big issue for me.
Had to dig deep in my wardrobe for this number, I love this Lalesso dress, but I was holding in my stomach for the whole evening haha! I love the kanga print and everyone kept asking me what the words on the dress meant – I have no idea and was so tempted to make something up ha!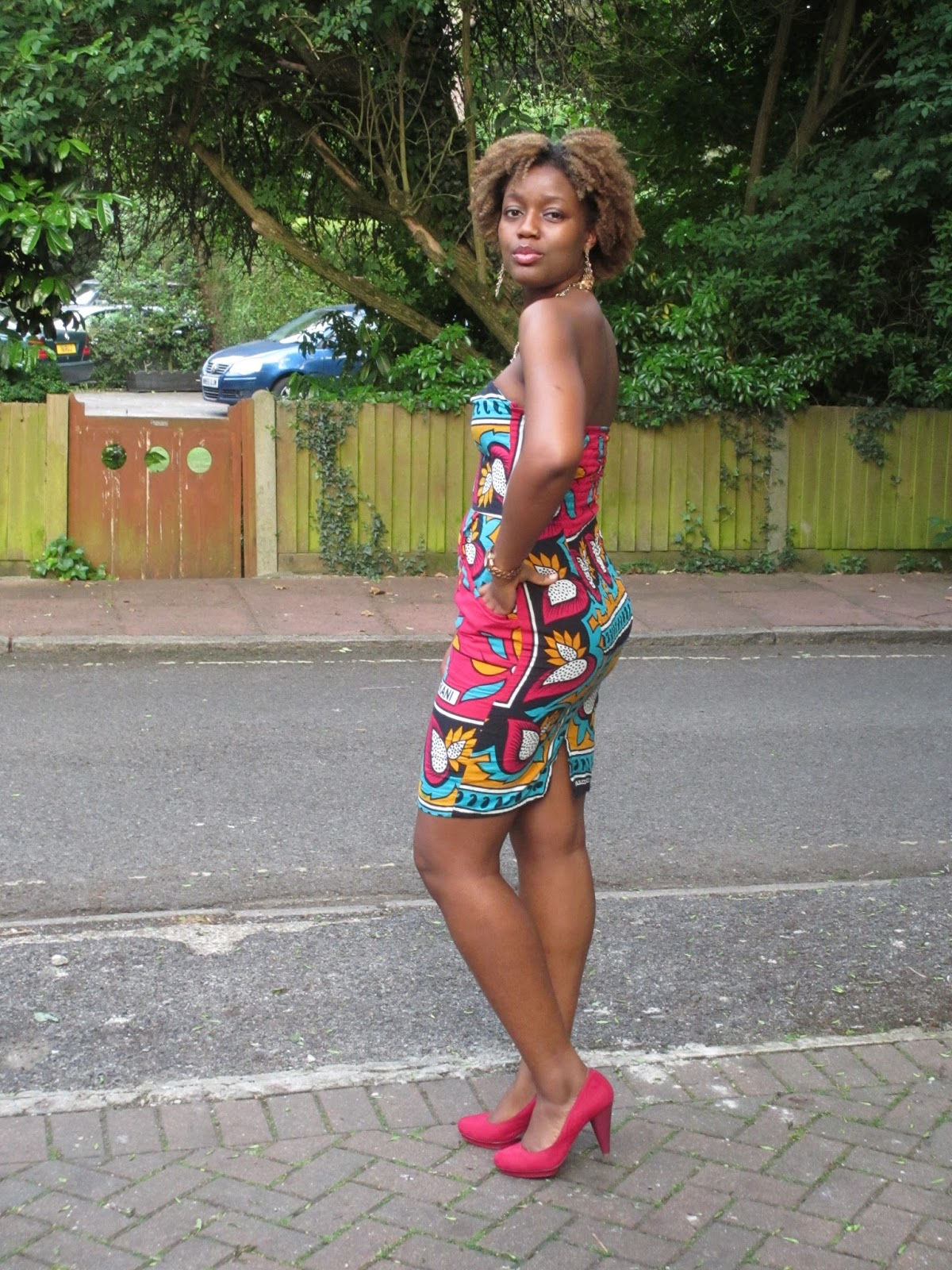 Check me out trying to be cute!