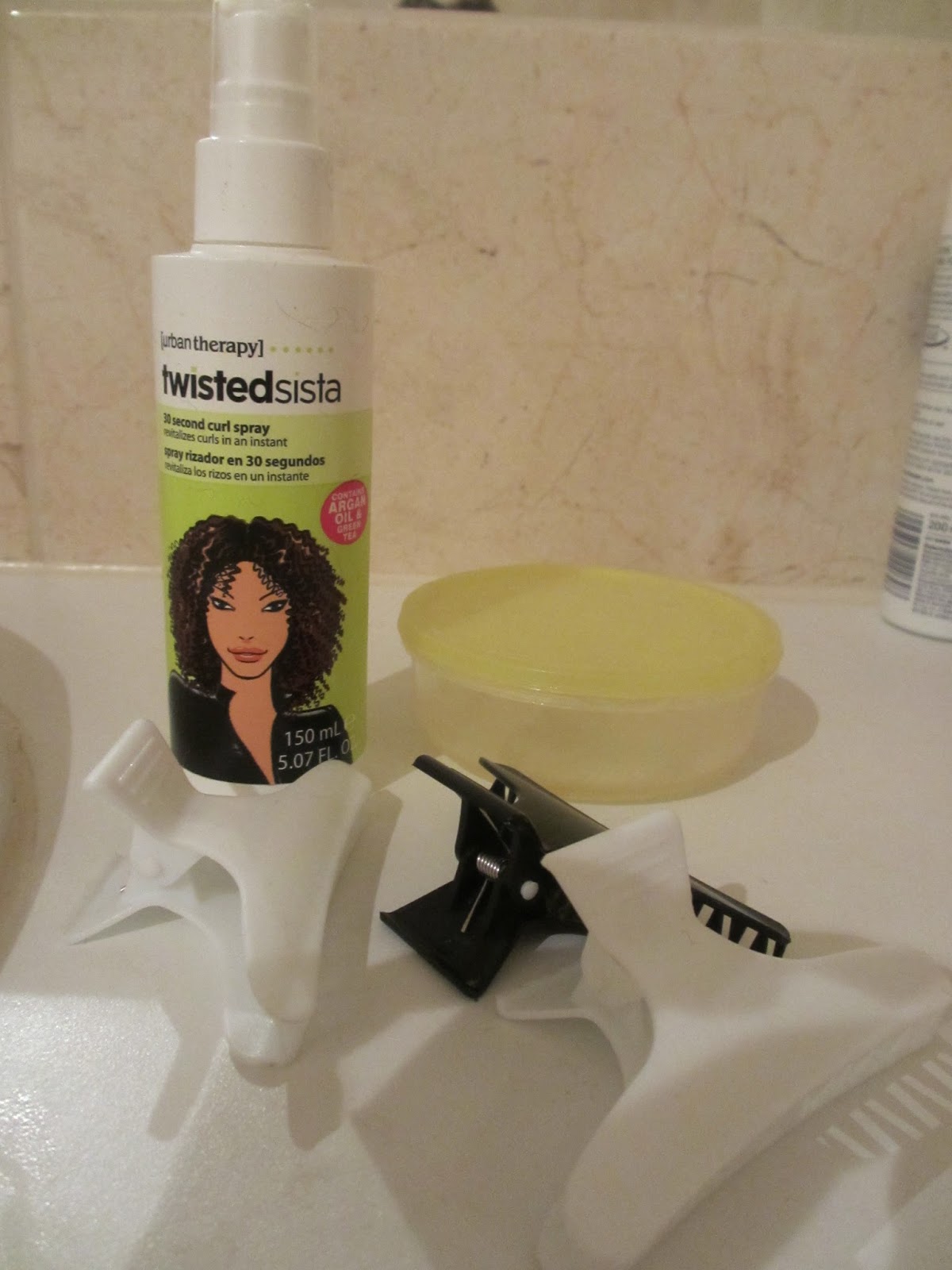 Night time maintenance toolkit
I thought I would post about my night time routine and what I do to maintain my twistouts (although I ended up doing something completely different in this instance!).
My night time maintenance toolkit consists of a moisture spritz (either SheaMoisture or TwistedSista) and my oil mix to seal, as well as some butterfly clips for sectioning.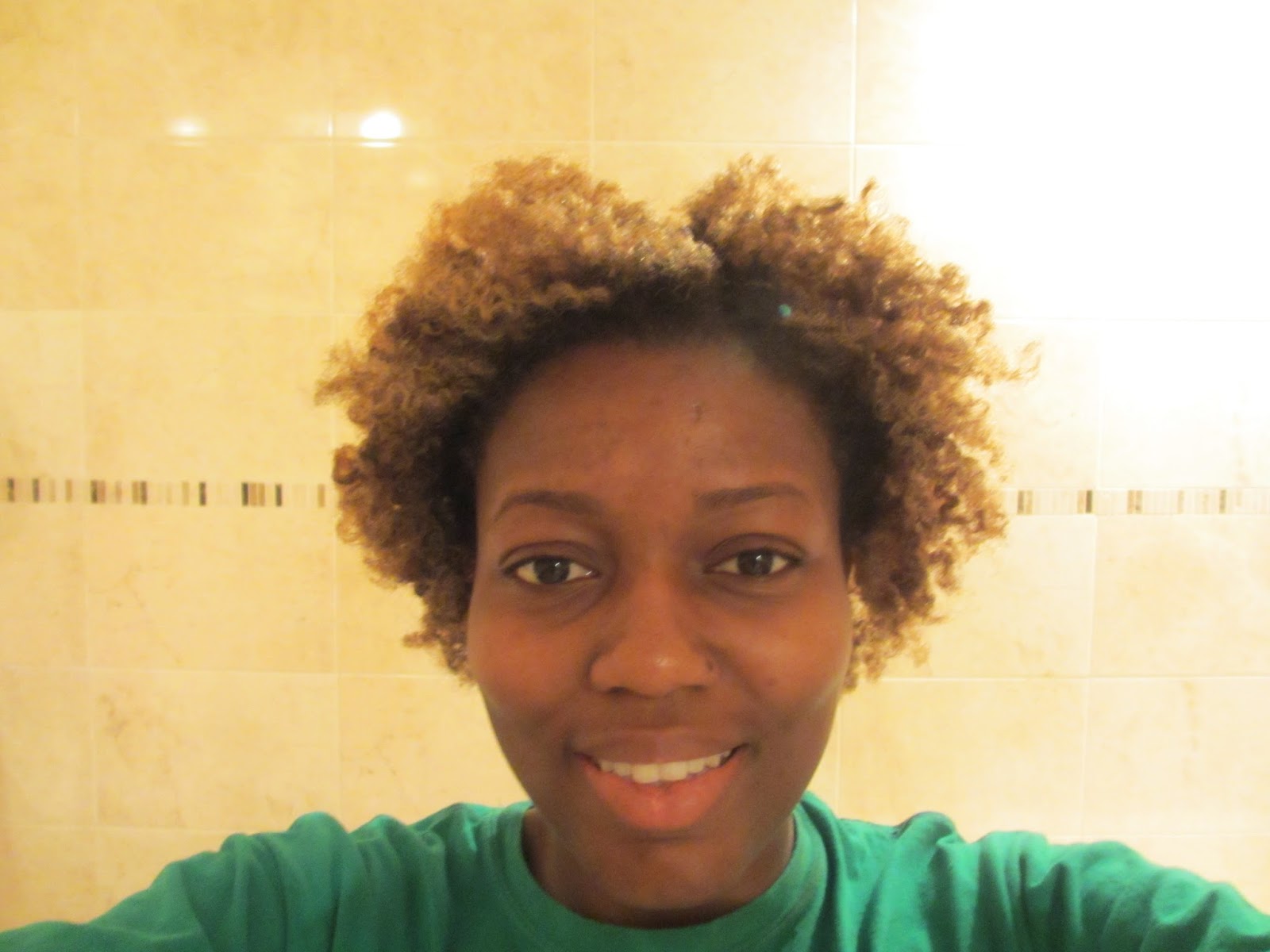 Starting look
I then flat twist my hair into big twists, usually about 8-10. The goal here is not to retwist the hair, but to try and maintain the curl even whilst re-twisting. I spritz my hair before I twist and then afterwards, but not too much otherwise it won't dry in time for the morning. After spritzing, I seal with my mix of Argan, Coconut and Castor oil. And then I slap on a sexy black silk cap!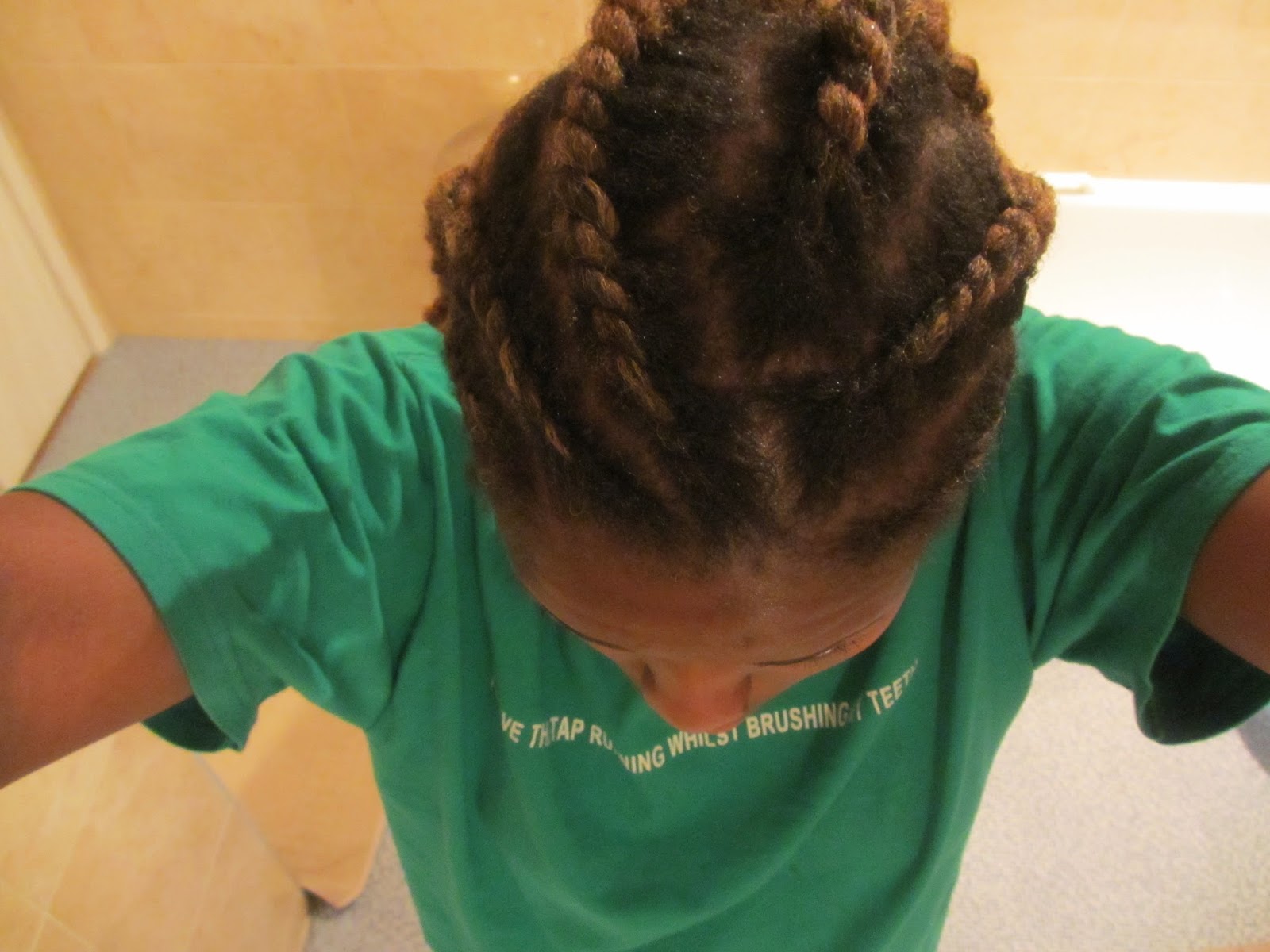 My flat twists – the finished look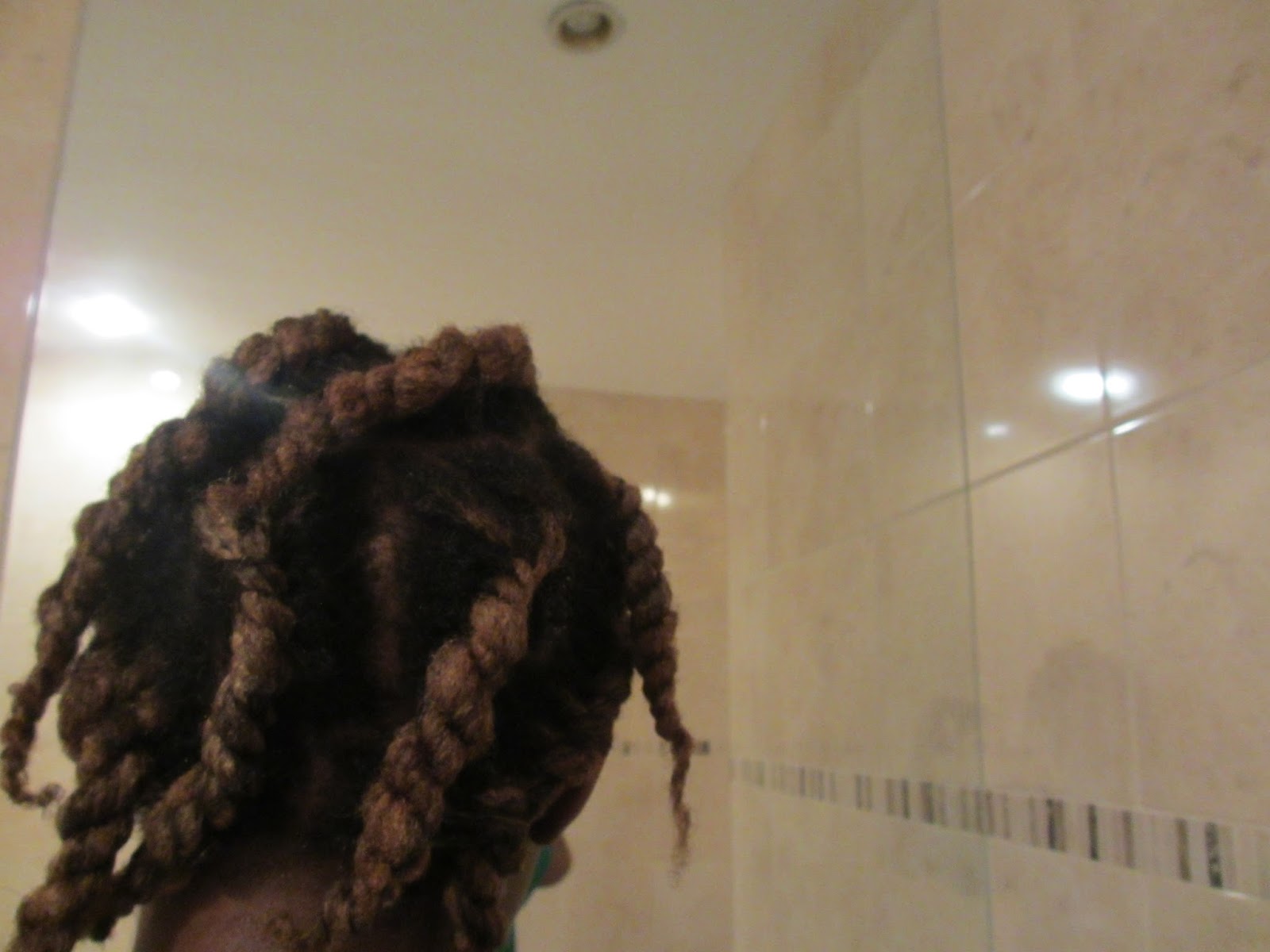 They wont win any prizes for neatness.
When I got up and took out my twists, I decided to do something a bit different and decided to flat twist Grace into this:
The look was achieved by flat twisting Grace into two big flat twists and then pinning the ends of each twist into the other twist.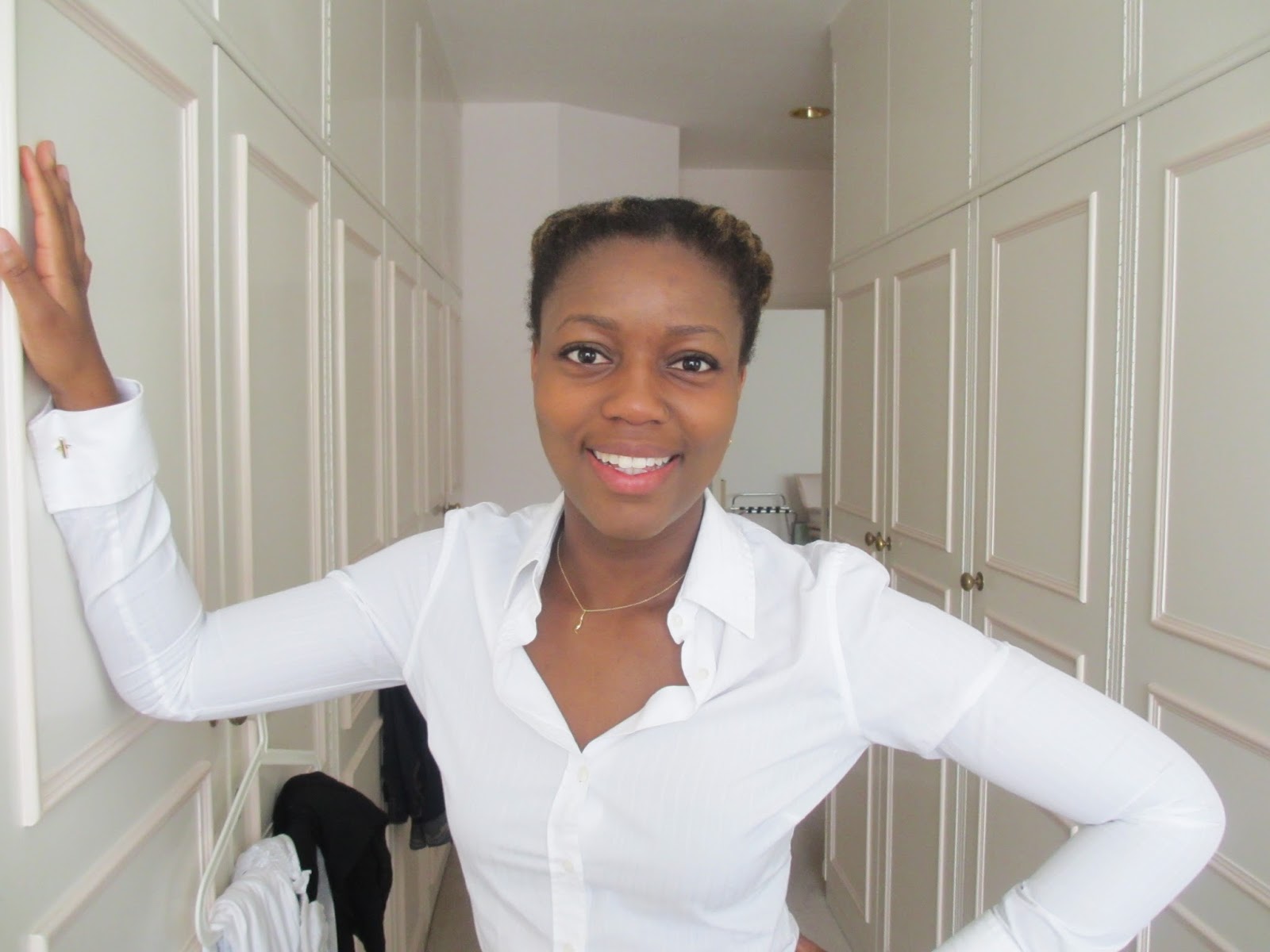 Excuse the tired eyes, it was ridiculously early in the morning and I had to get the photos in before heading to work.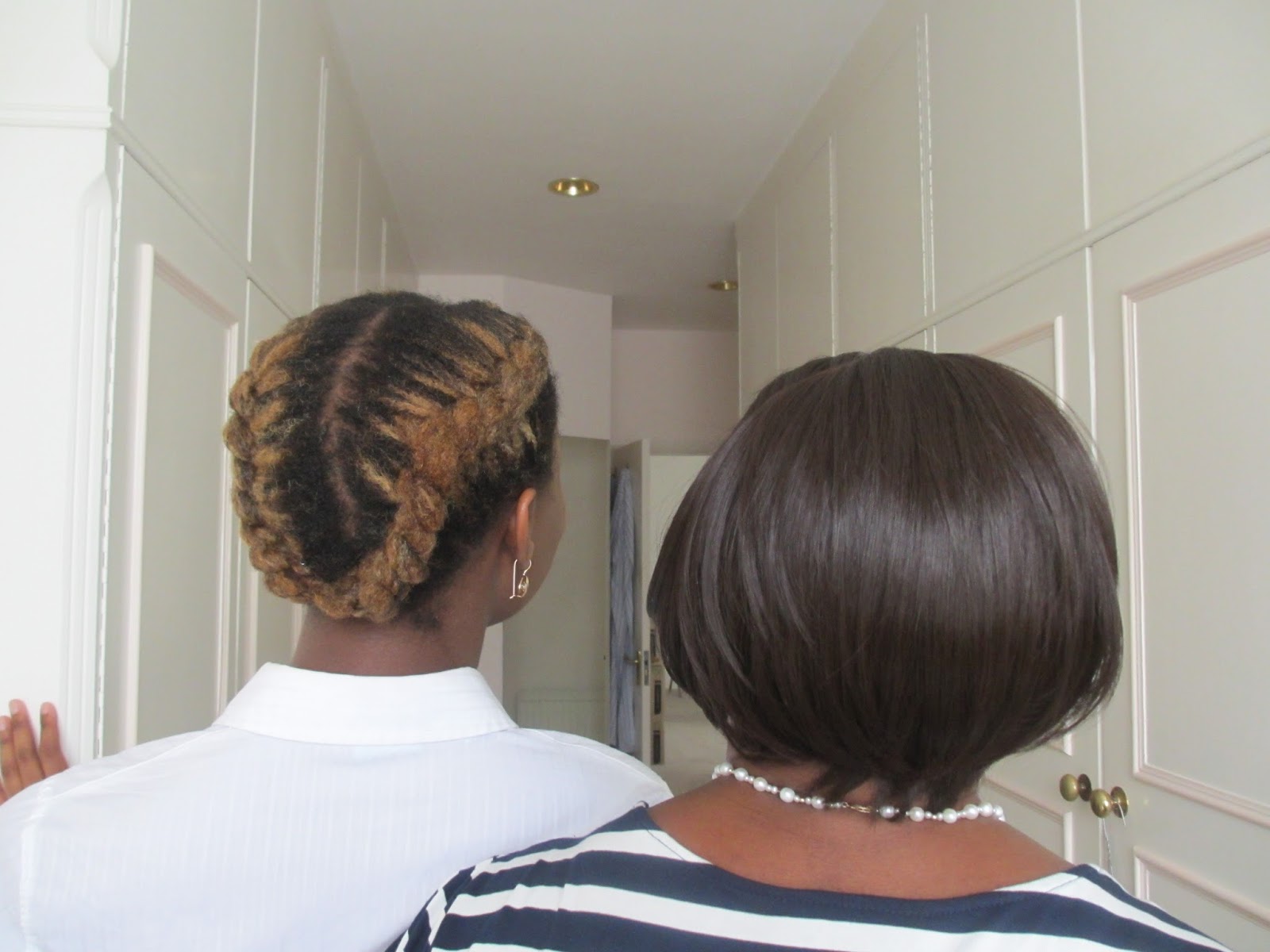 My mama decided to get in on the action ha!