It was a gorgeous day out today so Grace and I went for a pampering session. I got a massage (neck back and shoulders) which was heavenly and also got a manicure and pedicure. Grace was rocking her 3rd day twistout which was big and …well looked fluffy but it wasn't really. My hair felt a bit dry this morning so I put some Moroccan argan oil on it, which only succeeded in making Grace feel only slightly less dry. I think I may have to go back to the Cantu Shea Butter CCC until I really need to use the Hair Milk Pudding again. Still…I like the results.
Excuse my distressed expression ha!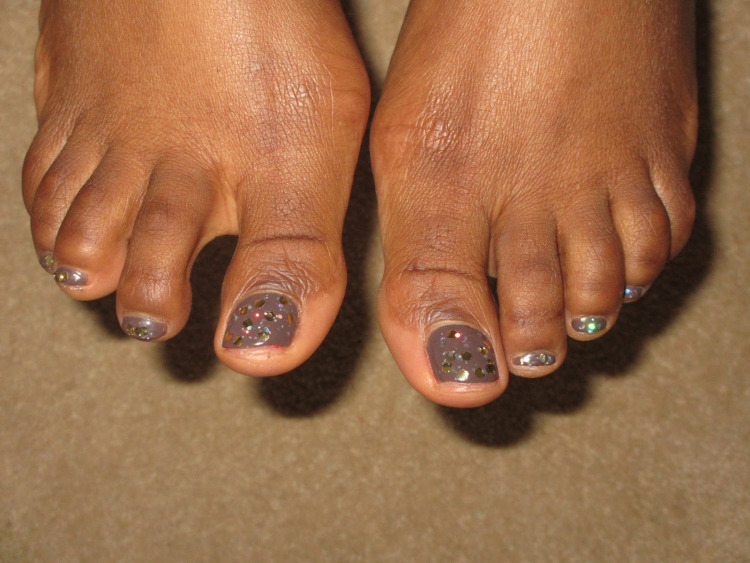 Showing off my pedicure. Focus on the toe nails, ignore the rest of my feet!
And my manicure!