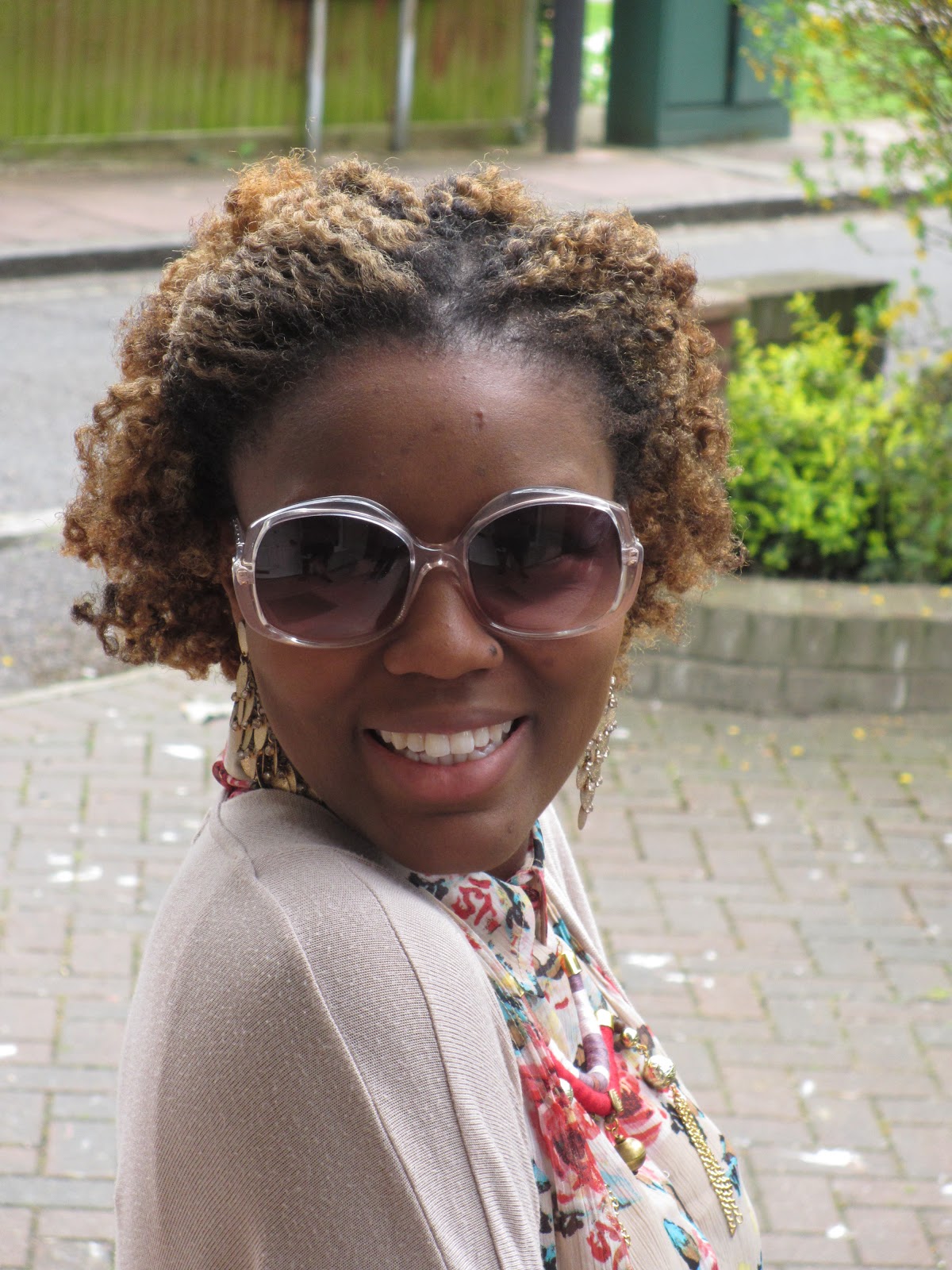 I'm excited, this is my first proper product review. I had mentioned in 
this post
 that I had picked up some goodies whilst in Atlanta and this was my first proper attempt at using them both together so here goes!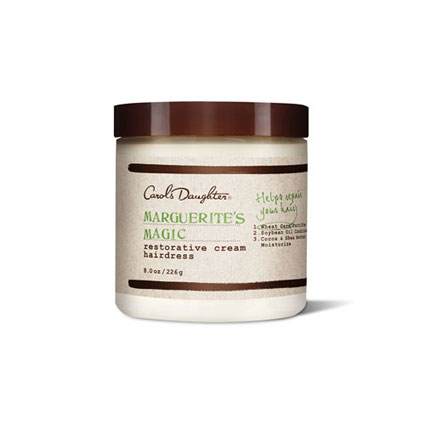 The blurb:
"

Use this restorative hairdress to condition, strengthen and improve manageability when styling hair. Plus, protect dry or over-processed hair from future damage and leave behind a non-greasy, natural shine…It brings life back to hair that is dry or over-processed. The blend of Soybean Oil with Cocoa and Shea Butters deeply nourish your hair to restore its natural strength, soften and improve its manageability."
Carol's Daughter Hair Milk Pudding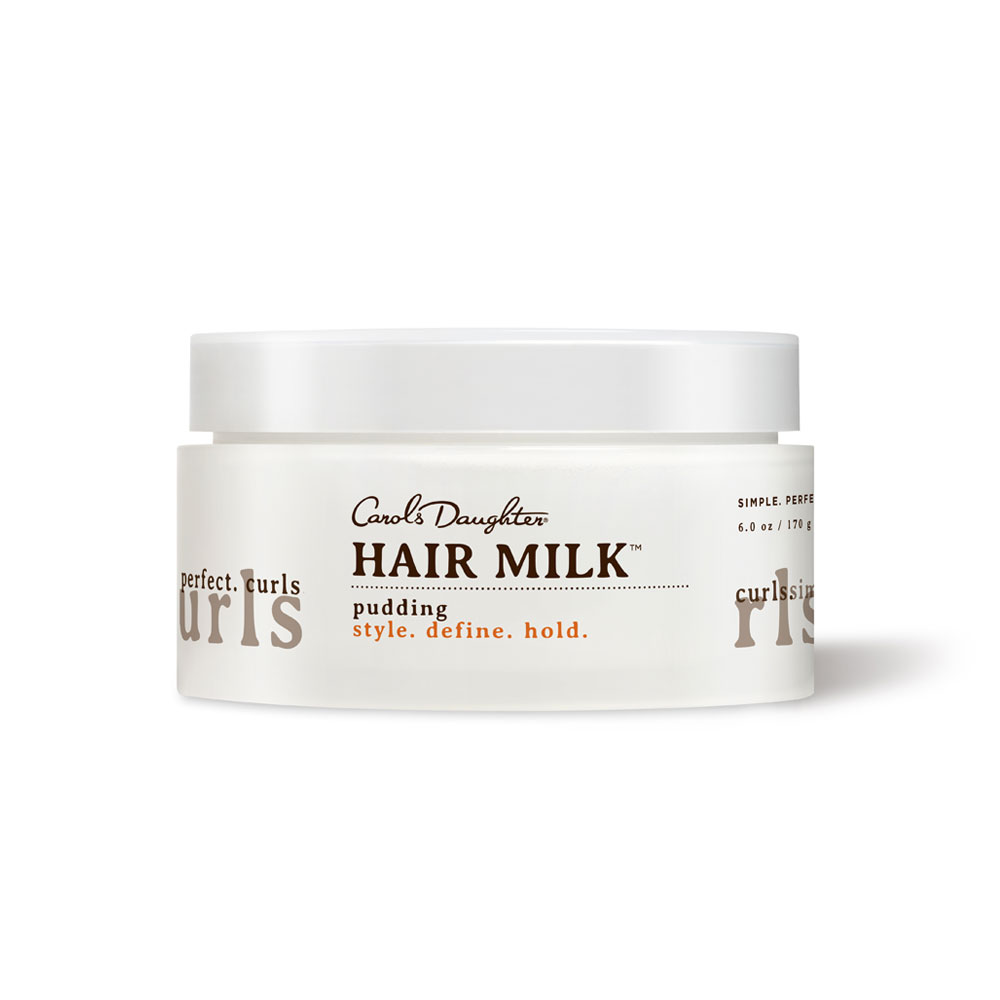 The blurb:
"The perfect curl simply needs the perfect hold – long-lasting, touchable and flake-free. This creamy pudding is every curly girl's styling must-have. It defines and shapes curls, coils, kinks and waves when they need a little extra control, and it's thick enough to hold any style but won't weight hair down or leave behind a sticky, flaky residue. It's packed with natural ingredients like Agave Nectar to ensure a high-shine finish, Guar Gum to give hair that perfect control and Avocado Oil to leave it soft, healthy and beautiful. Whether you're setting, twisting or simply defining your curl pattern, this is your hairstyle's new best friend. Perfect your curls to shine through any style!"
I co-washed my hair with Tresemme Natural Nourishing Moisture Conditioner (well it was more of a deep conditioner because I left it in for 2 hours with Vatika coconut oil added to my hair). Once rinsed, I sectioned my hair into 4 sections and applied some Kinky Curly Knot Today to each section.
Working in the sections, I would take a small section of hair and apply the Marguerite's Magic in preparation for twisting my hair. The product is like a paste and therefore I would recommend thoroughly detangling your hair prior to applying it, which I did not do. I was quite heavy handed with the product as I had read reviews of the pudding making one's hair quite hard and I wanted my hair to remain moisturised even with the application of the pudding. As mentioned before the product is like a paste and, in my opinion, not very application friendly. I also was not a huge fan of the scent but it's not unpleasant at the same time. Please bear in mind that this product is a hairdress so much like a good old pomade from my relaxed days and therefore uber greasy. Also if you're going to be heavy handed like I was, bear in mind that it will result in your hair being weighed down and can lead to product buildup.
After applying the Marguerite's Magic, I would comb through the small section with a wide tooth comb. Following that, I applied the Hair Milk Pudding to the small section of hair and then began to twist. The Pudding in contrast to Marguerite's Magic is more creamy in texture and therefore, in my opinion, easier to apply than the Marguerite's Magic. I wasn't as heavy handed with this product but but I used a pound coin's amount in size for each section before flat twisting each twist.I am not a fan of the smell of this product, it smells like something you would find in your kitchen cabinet (side eye!).
The verdict:
I bought the Marguerite's Magic in order to use it on my hair following my highlights and I was seduced by the ingredients list, which includes Soybean Oil, Sweet Almond Oil, Shea Butter, Cocoa Seed Butter, Wheat Germ Oil. In theory, the combination of oils is enough to make any natural weep with joy. In practice…the product does deliver. Scent and texture aside, I am a fan. Having used it with the pudding, my hair remained relatively soft and moisturised. It is also very shiny which I really like. I will need to keep up my daily moisturising routine but I will probably go back to it a bit later in the week to avoid build up.
In terms of the Hair Milk Pudding, it did its job. I got very big defined curls, so much so that I had to pin them down as in the pictures. I am not a fan of the smell but the product delivered, giving enough hold so that my curls still came out very defined despite my heavy hand with the Marguerite's Magic. In terms of softness, the Pudding definitely requires a moisturiser underneath it, because my hair did feel quite crunchy in places. I don't think I will stop using my Cantu Shea Butter Coconut Curling Cream but I will definitely be turning to the Pudding as the summer months approach and also definitely on my next trip to Nigeria. I don't know if I'll keep using the products together; as I am minded to use each on its own (and the Pudding with a different moisturiser). We'll see anyway but for the moment, I am happy with my purchases and shall just enjoy my curls and the rest of the bank holiday weekend ;p