We are determined to make the most of this sunshine whilst it is here and therefore we dressed appropriately today and stocked up on hay fever meds and tissues for the inevitable cold that would ensue as a result of the lack of tights!
Grace is still chilling in a puff – I moisturised her this morning with my SheaMoisture Coconut & Hibiscus styling milk and spritzed her with some mist of the same brand and put her up with a Goody band.We were ready for a day of leisure!
We spent the early afternoon browsing cute little boutiques in Angel before heading to La Porchetta for a good value hale and hearty lunch. Hale and hearty it was indeed, good thing the diet is starting first thing on Monday morning, together with Bikram yoga! Here is what we had to feast on: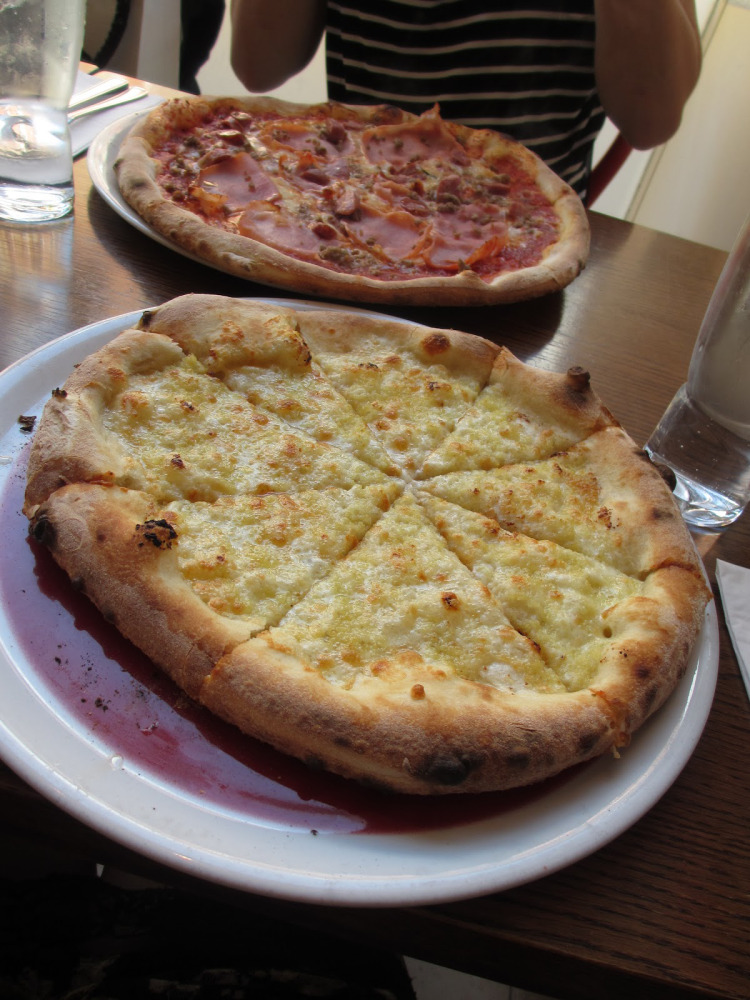 Porchetta pizza and Foccacia Bianca (Garlic pizza bread with mozzarella)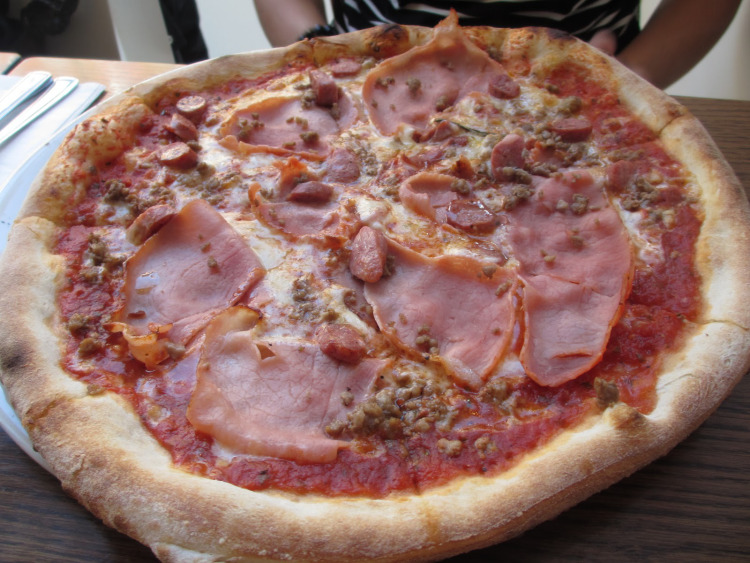 Porchetta pizza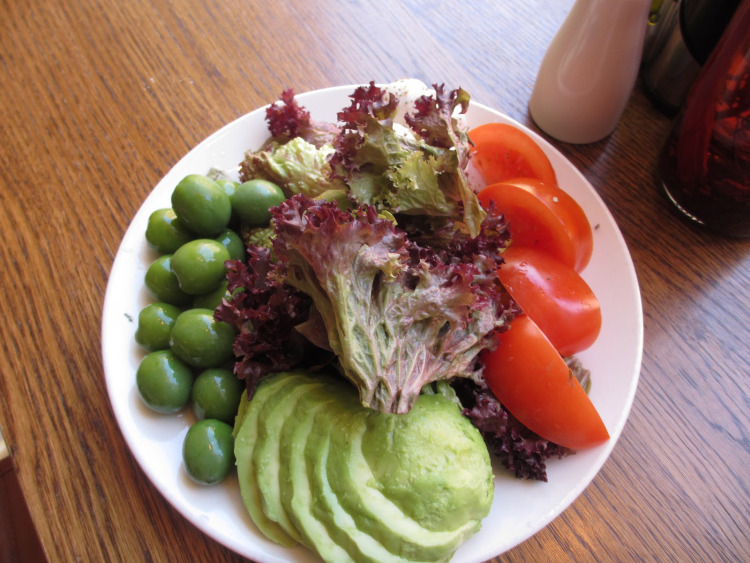 Insalata Tiziana – see it wasn't all bad, we had salad too!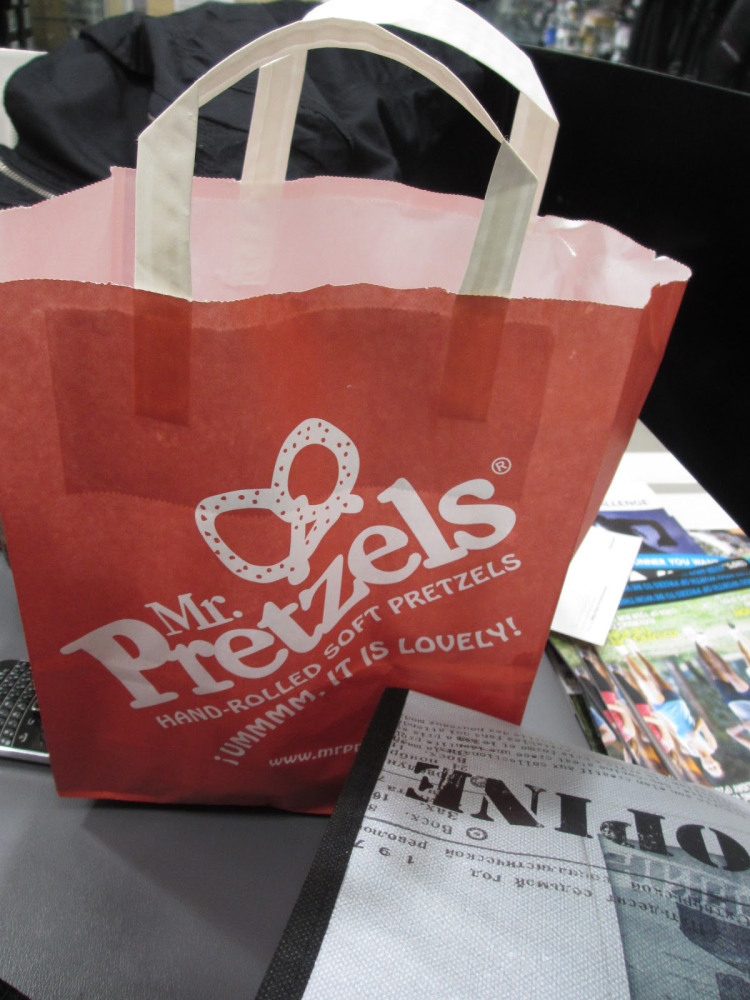 Couldn't have had a happier ending – Mr Pretzel's cinammon pretzels for dessert – yum!!!!