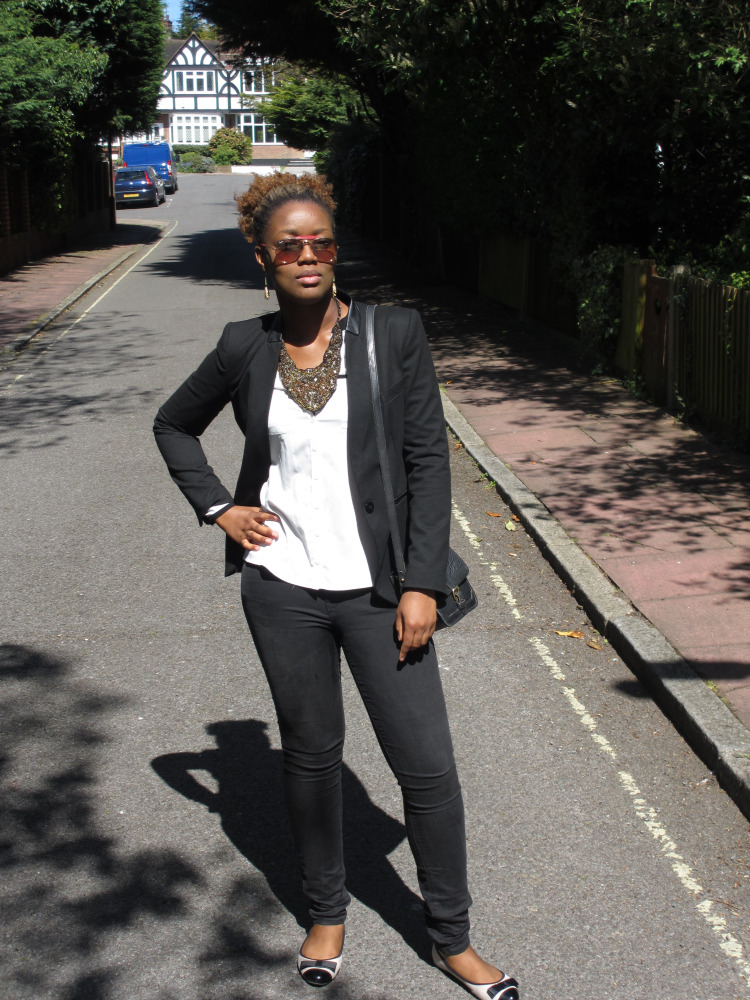 Ok so in case you can't tell by the above picture, Grace and I are feeling particularly bad-ass today and so we wanted to share with you. Our theme song for today is the Men in Black theme song.
Grace is up in a puff as a result of a failed twistout. I tried two new products yesterday but applied quite hastily and not with a lot of care. As a result, my twistout was a big fail. (Grace, here is your public apology, please drop the attitude and behave!)
Please excuse my sleepy eyes, I'm not sleepy, it's hay fever! For the greater good (the arrival of the sunshine), sacrifices must be made (enduring hay fever!). I will be stocking up on Clarityn and Bendadryl plus, but in the mean time I will rocking shades like crazy, and woe betide anyone who asks me if my shades are medicated because I'm wearing them indoors! Ha!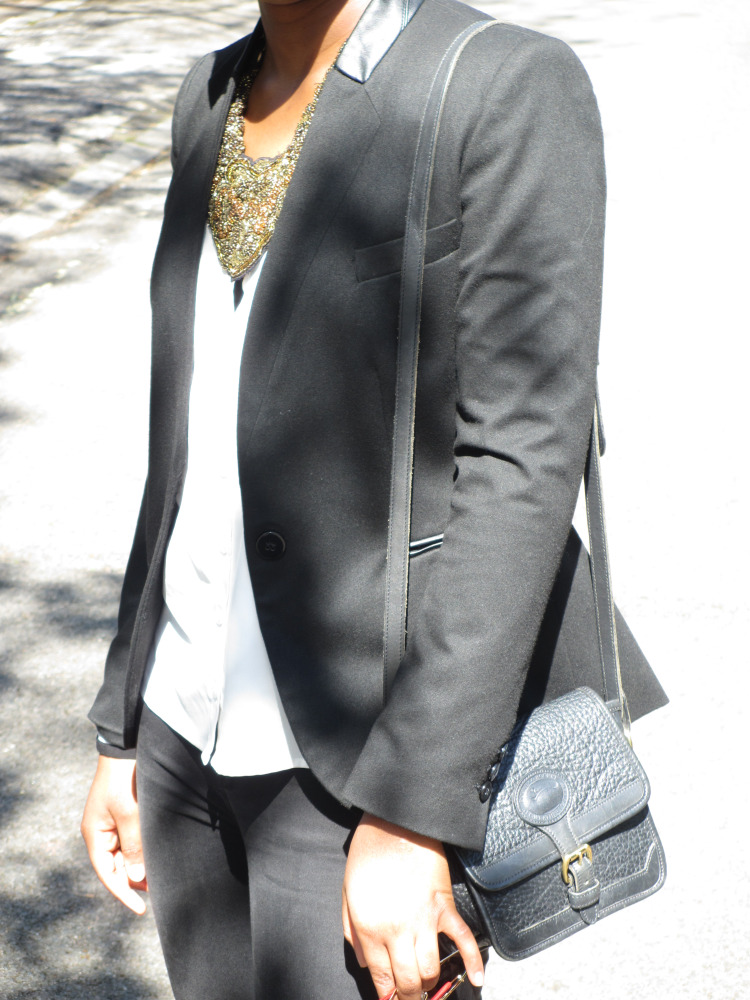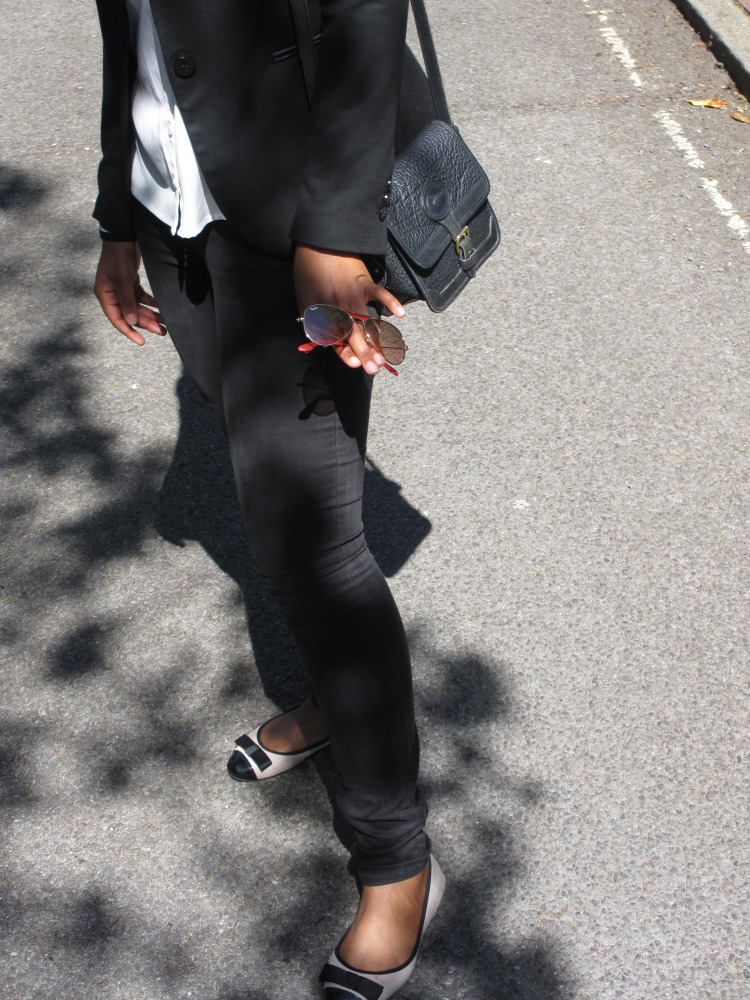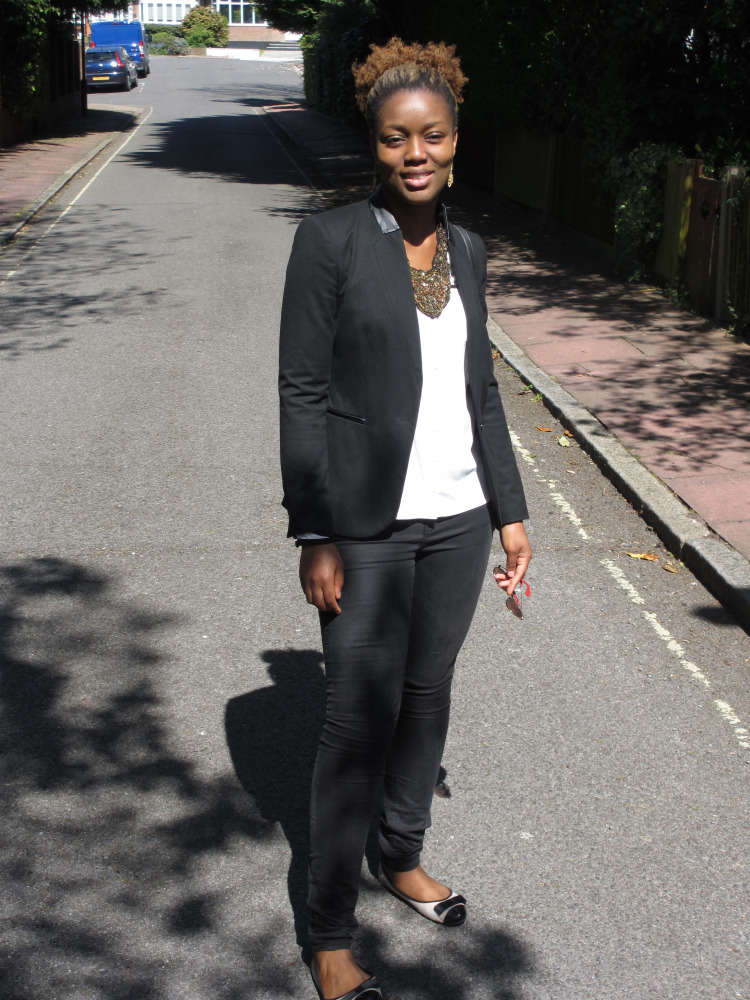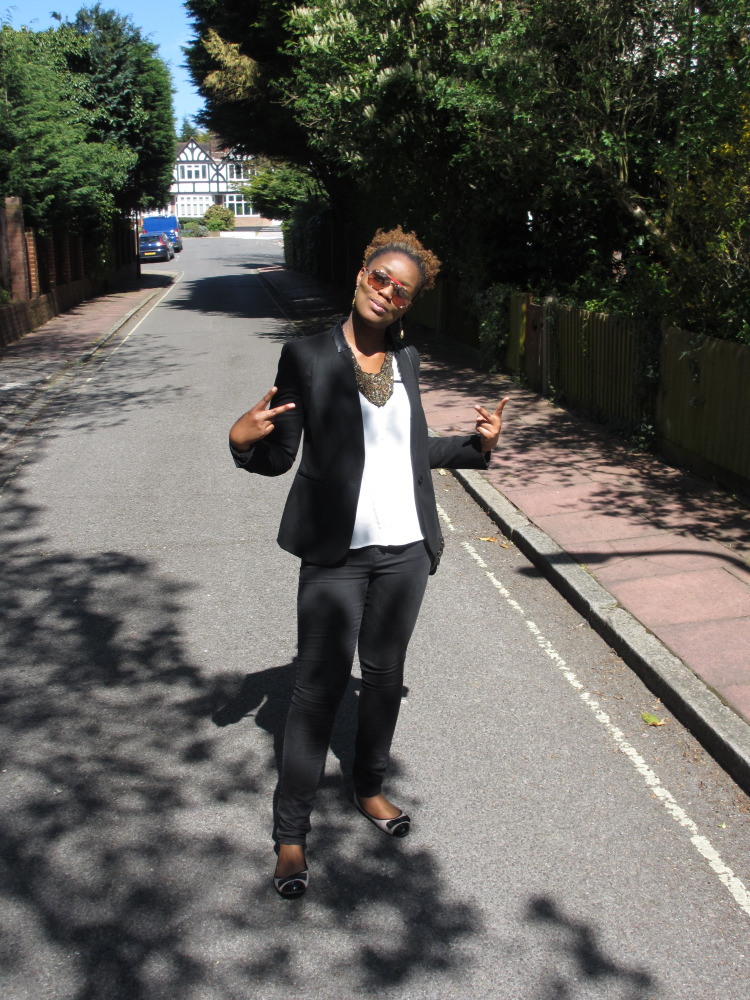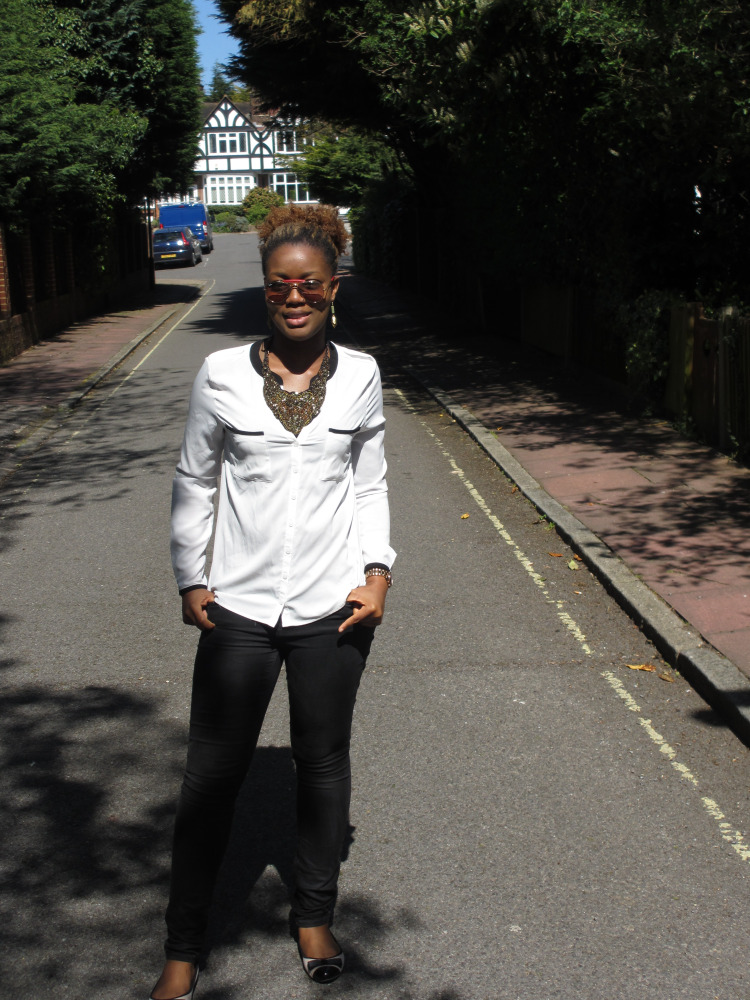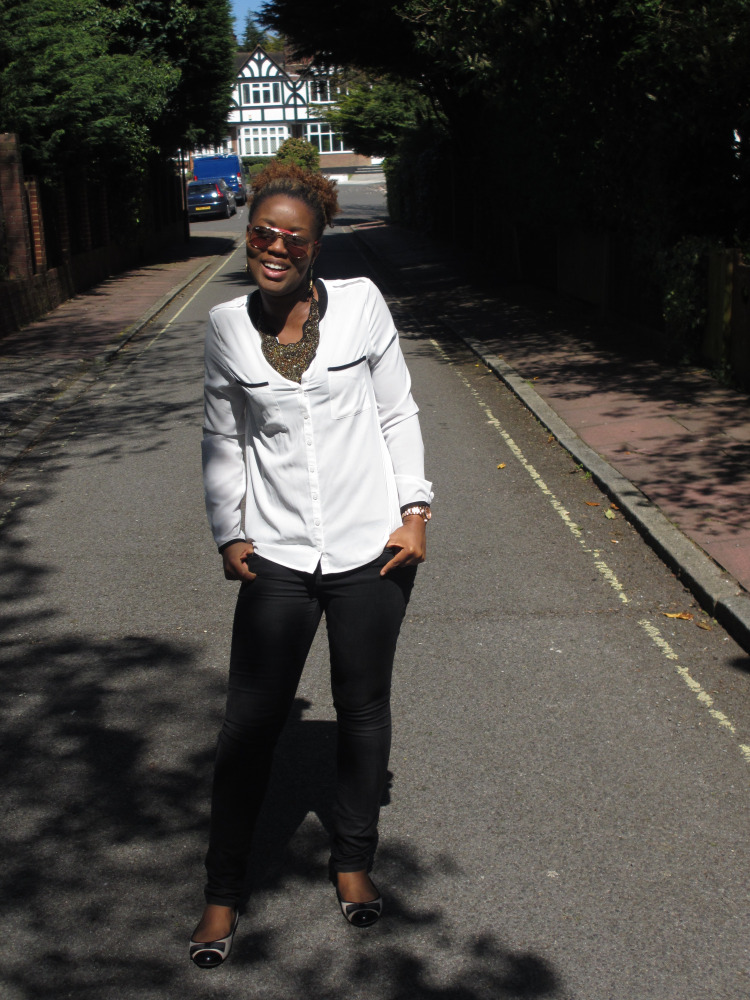 Outfit details: Blazer – Zara; Blouse – Calvin Klein; Jeans – Madewell; Necklace – Zara; Shoes – H&M; Earrings – La Raffinerie;Vintage Dooney & Burke bag – Etsy via Bleuvintage; Sunglasses – Rayban