I've been wanting to go to Borough market for forever and finally decided to make the trip last weekend. The weather looked deceptively warm (it was not!) and I took out the twists that I've been rocking for the past couple of days for a twistout. I shall let the pictures tell the rest of the story!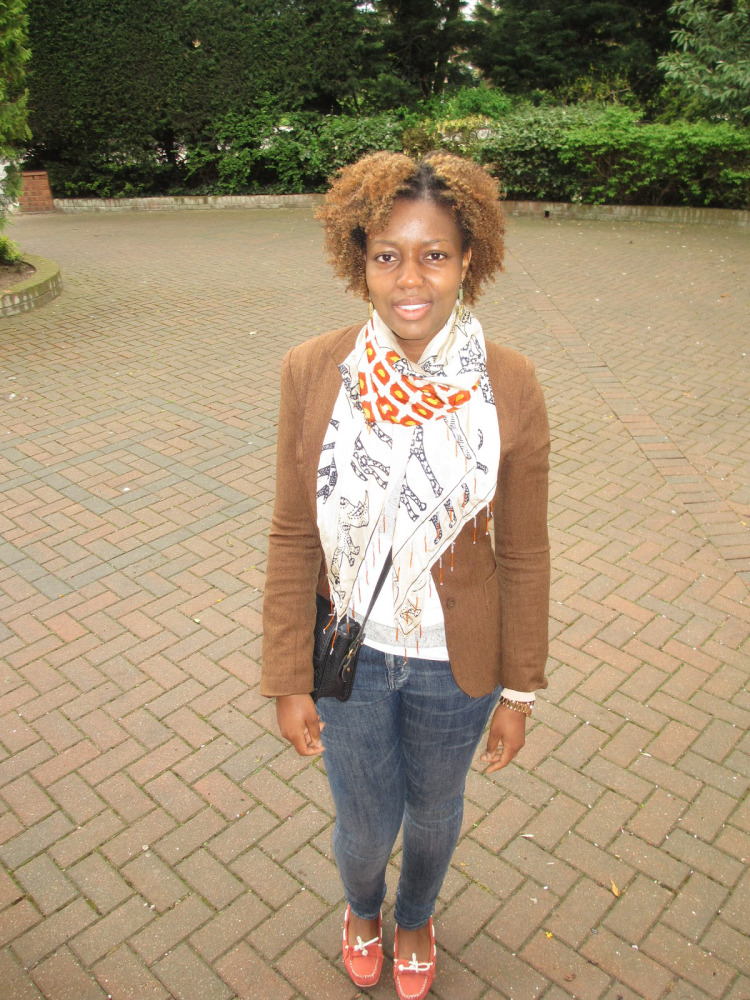 Outfit details:
Blazer – H&M (old); Scarf – Bimba y Lola;
Jumper (just seen) – Madewell;
Jeans – Madewell;
Shoes – Topshop;
Vintage Dooney & Bourke bag – Etsy via Bleuvintage;
Earrings – La Raffinerie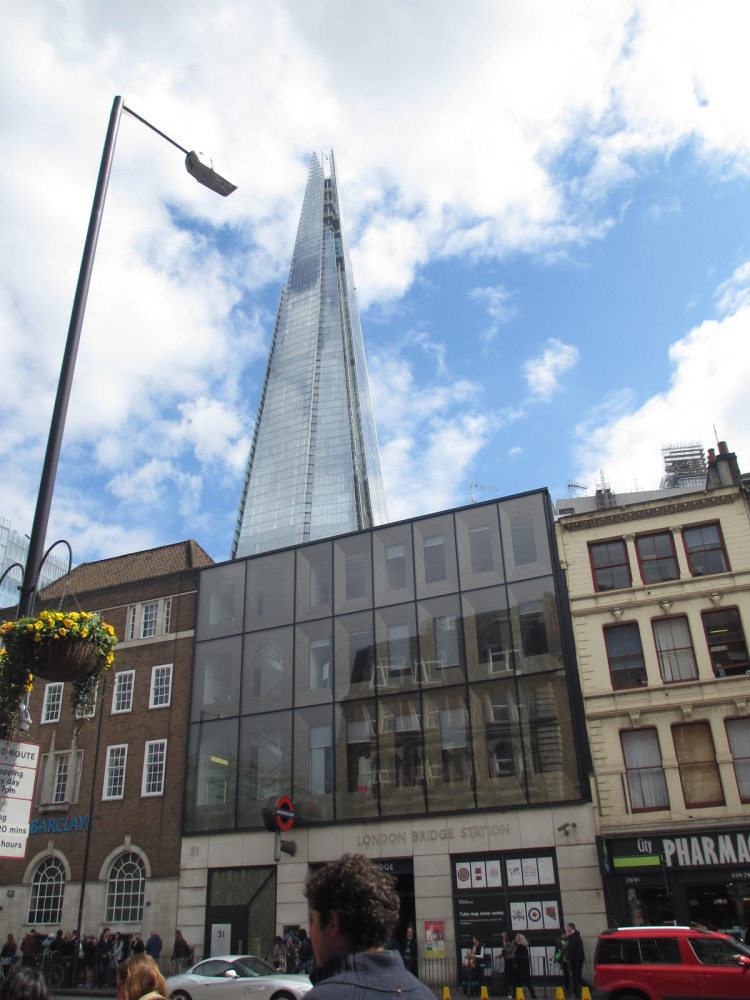 Oooh what is that glass building yonder?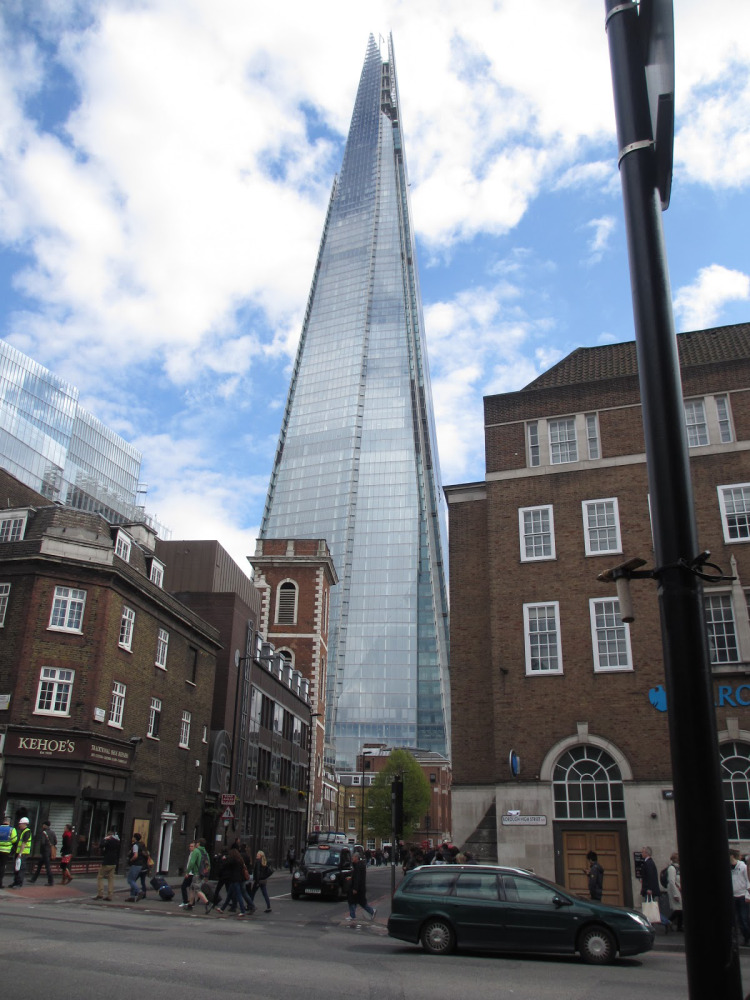 The Shard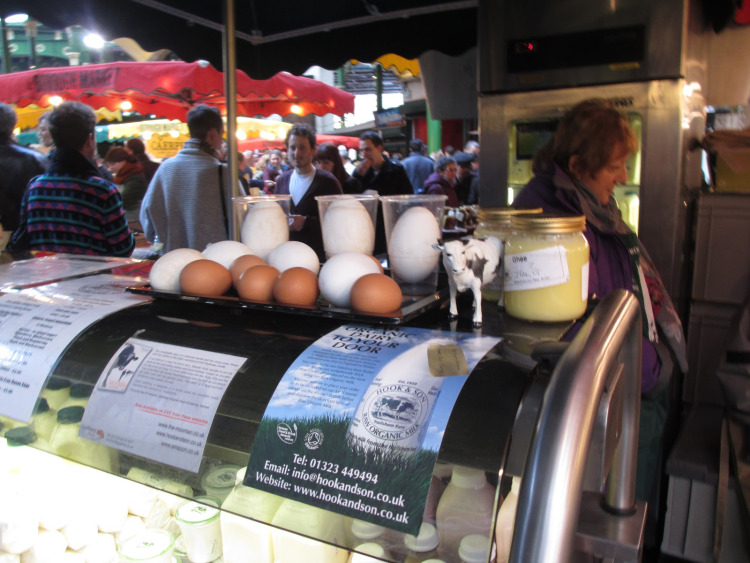 I thought those eggs were pretty big until I saw some ostrich eggs (scroll down!)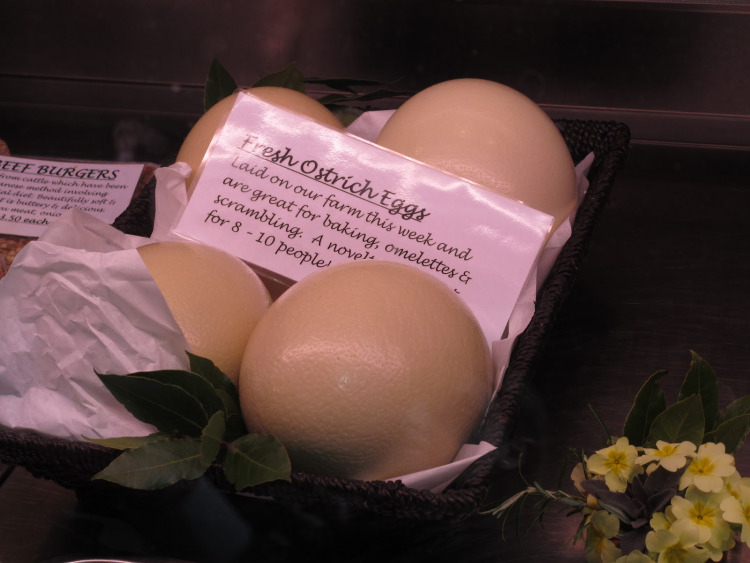 The massive ostrich eggs. Those things looked like melons!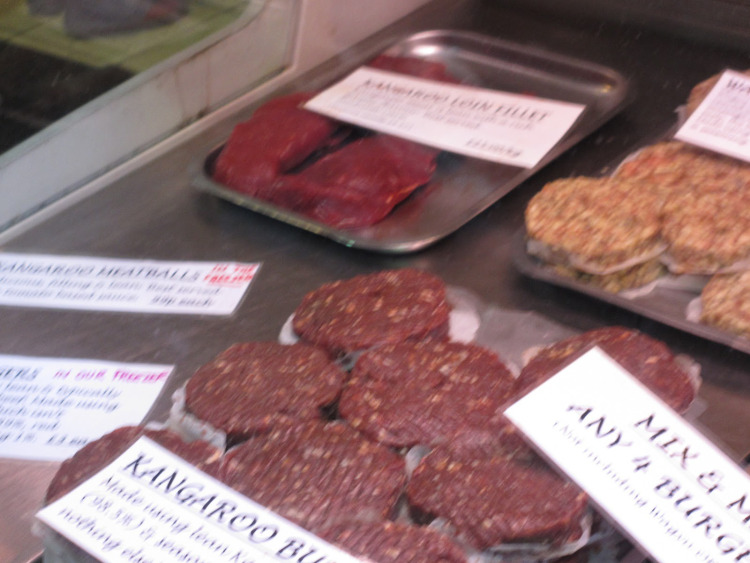 Lunch options were as follows: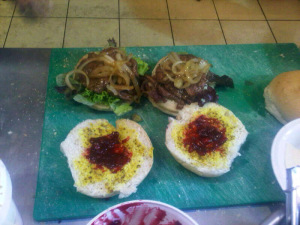 We decided to go for the kangaroo fillet but there were no baguettes left so we had it in a bun. A very interesting and different meal. It was quite tough and chewy and a very different flavour to the meat. Would I have it again? No, but I enjoyed it and I'll even try camel next time.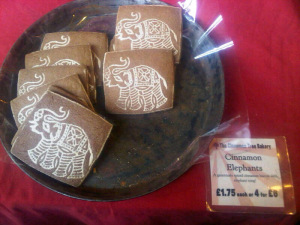 Yummy yummy cinammon elephant biscuits. They were for 4 for 6 pounds so I grabbed the 4 and munched happily on them. Love cinammon!!!!!!!!!!! Very yummy!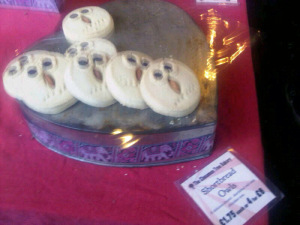 I didn't go for the shortbread owls but they looked so cute!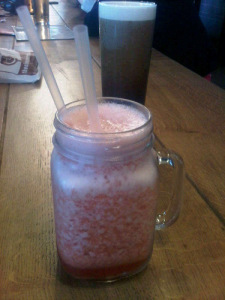 Finished off with drinks at the Swan pub, adjacent to the Shakespeare Globe Theatre. Passionfruit and Strawberry smoothie. Yum!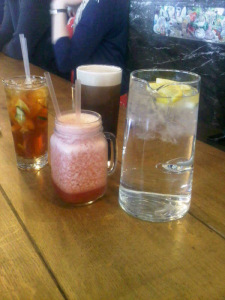 Guinness, Pimms and passionfruit and strawberry smoothie with some water to wash it all down.
Sadly I didn't get pictures of the Argentinian empanadas that I had as an appetizers to the kangaroo filet. I shall just have to make a return trip to the Argentinian street food stall. Those empanadas were delicious!
So we went, we saw and conquered Borough market. On to the next food market woo hoo!