Finally got round to posting about the turbulent relationship Grace has with humidity, actually more like I'm having with Grace in humid conditions. It's been a hectic couple of days and Grace has been behaving like a proper diva – gotta love her!
For this trip, I had big plans to rock twistouts and various styles with defined curls whilst here in Lagos but alas, Grace and the weather had other plans. I mentioned in this post that it is roughly 30 degrees celsius everyday here and the humidity is unbelievable, the relative humidity was about 84% today. To clarify, the relative humidity represents the amount of moisture in the air, so a reading of 84% suggests the high likelihood of rain (it's already rained here today!).
Throughtout the trip, Grace and I have been getting to know ourselves in a new way in our humid circumstances. I had brought my tried, tested, "guaranteed results" products with me because I didn't want to be trying any new products on this trip. The products included:
Cantu Shea Butter Coconut Curling Cream
Kinky Curly Knot Today
SheaMoisture Thickening Mist
They were the exact same products I took with me to the USA. Big mistake. When I went to the USA, I was able to achieve nice defined curls and do lots of different things with Grace. Here in Nigeria, not so much. Grace has been way less defined and more poofy. I twist her every night in about 12 twists, but about 5 minutes after I unravel her in the morning, she has soaked up all the moisture in the air, huffed and puffed (literally!) before shrinking into my head!
So now I'm thinking it would have been a better idea to have brought the Carol's Daughter Hair Milk Pudding and my IC Fantasia gel (which I use sparingly). These humid conditions call for a gel or pudding product with enough hold to keep the hair sealed and protect the hair from the moisture in the air getting in due to Grace's high porosity.
Never mind! I am trying to roll with the punches and the best thing to do with Grace in my current circumstances is to let her be and let her do what she wants to do. I just make sure she is moisturised with the Cantu Shea Butter CCC and Thickening Mist and seal with my cousin's coconut oil.
I'm hoping to come back to Lagos in the near future for another visit (fingers crossed!) so hopefully I'll have a better experience with the humidity and be able to report on a better regimen for Grace in such conditions.
Here's what Grace is looking like at the moment: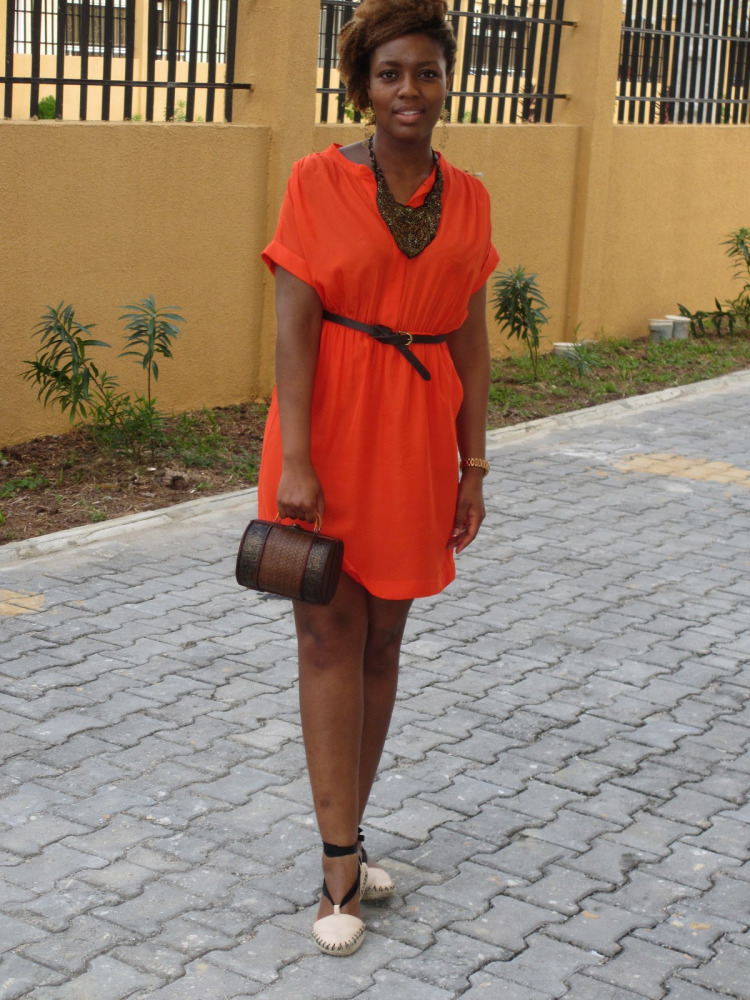 Pinned the twists to the side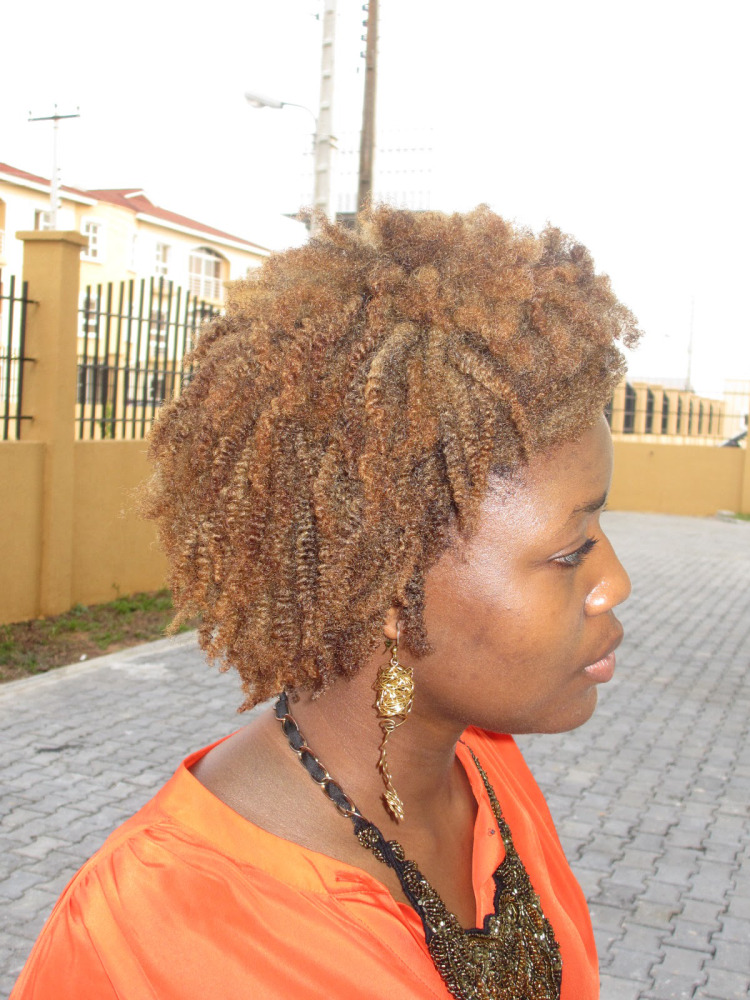 Side view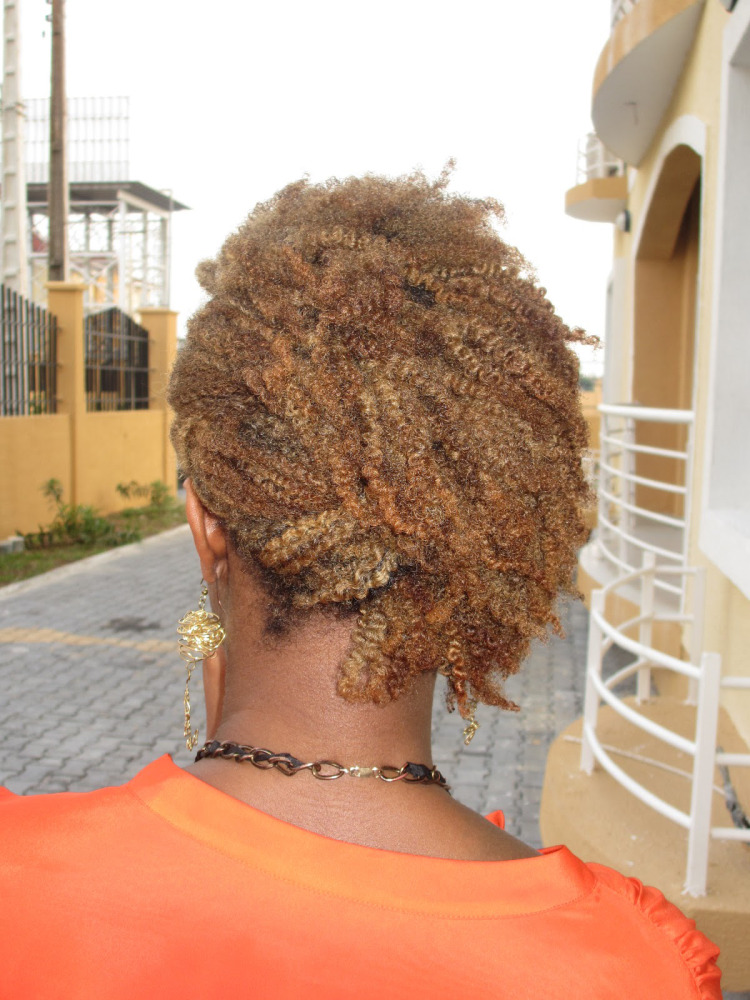 Back view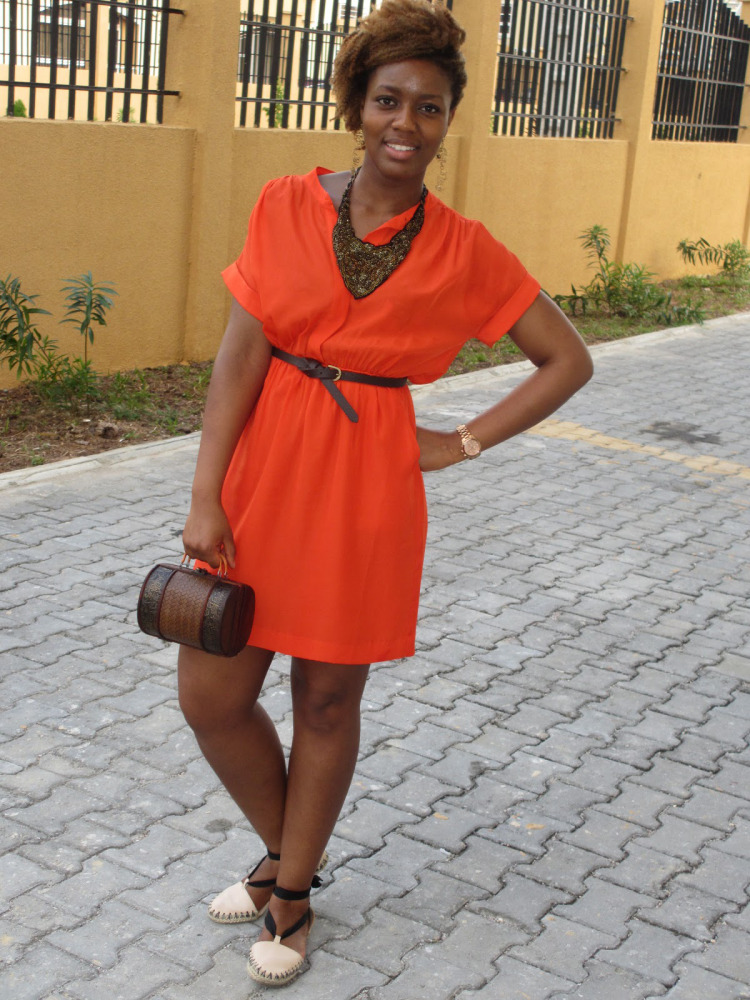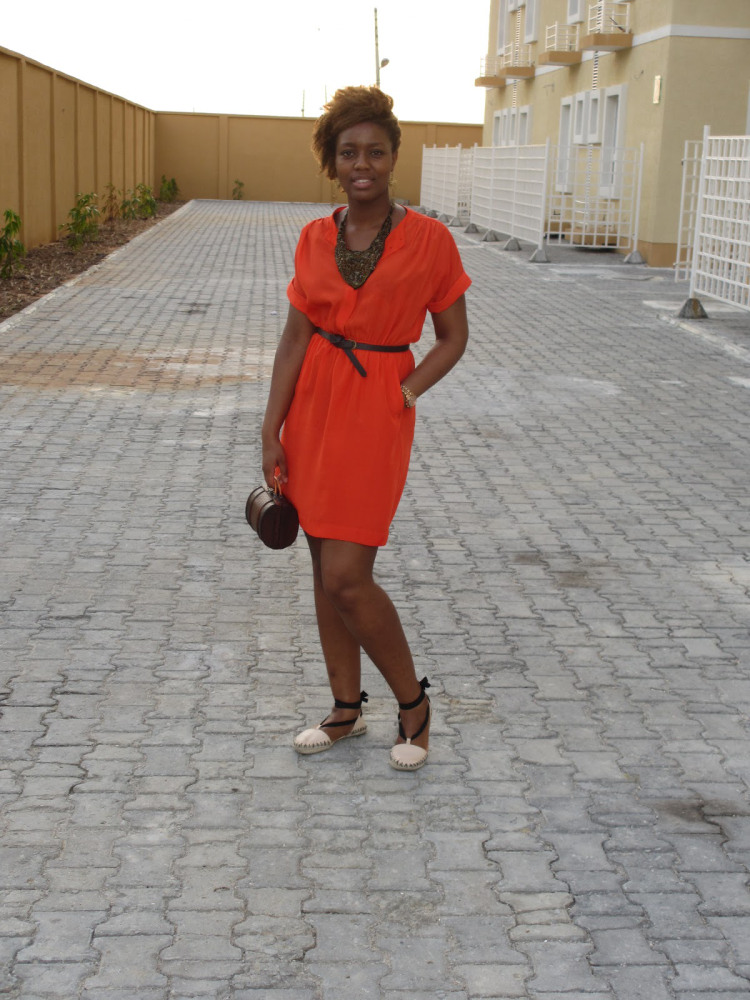 Outfit details:
Dress – J Crew; Earrings – Eklektik Ekhos; Necklace – Zara; Espadrilles – Reiss; Bag – Hanni & Max; Belt – Massimo Dutti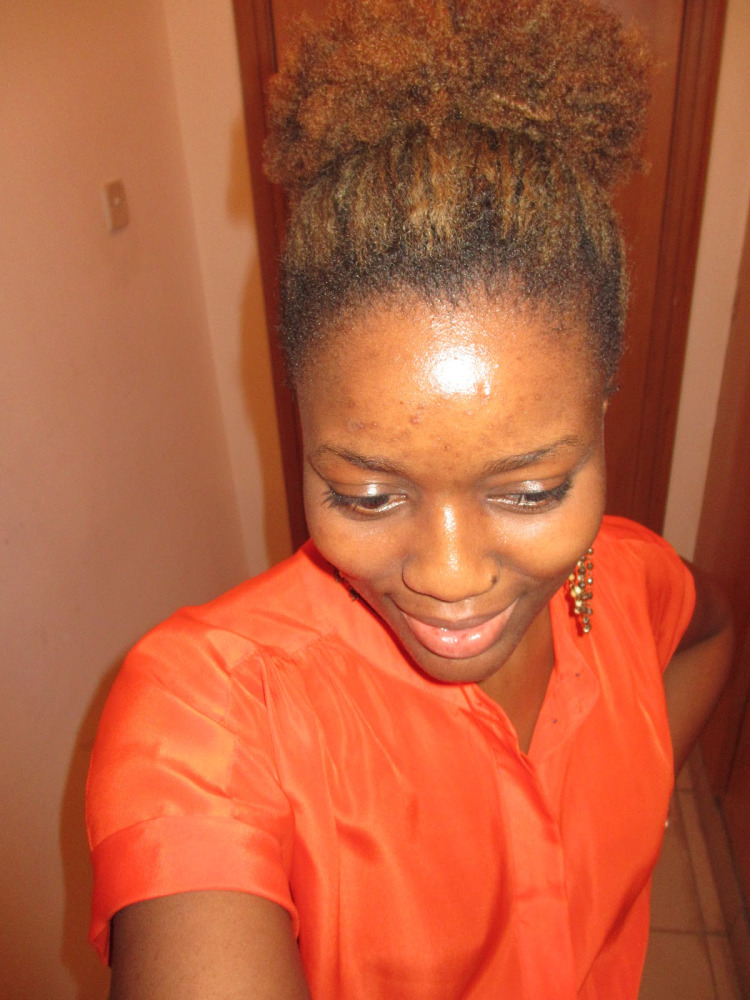 High puff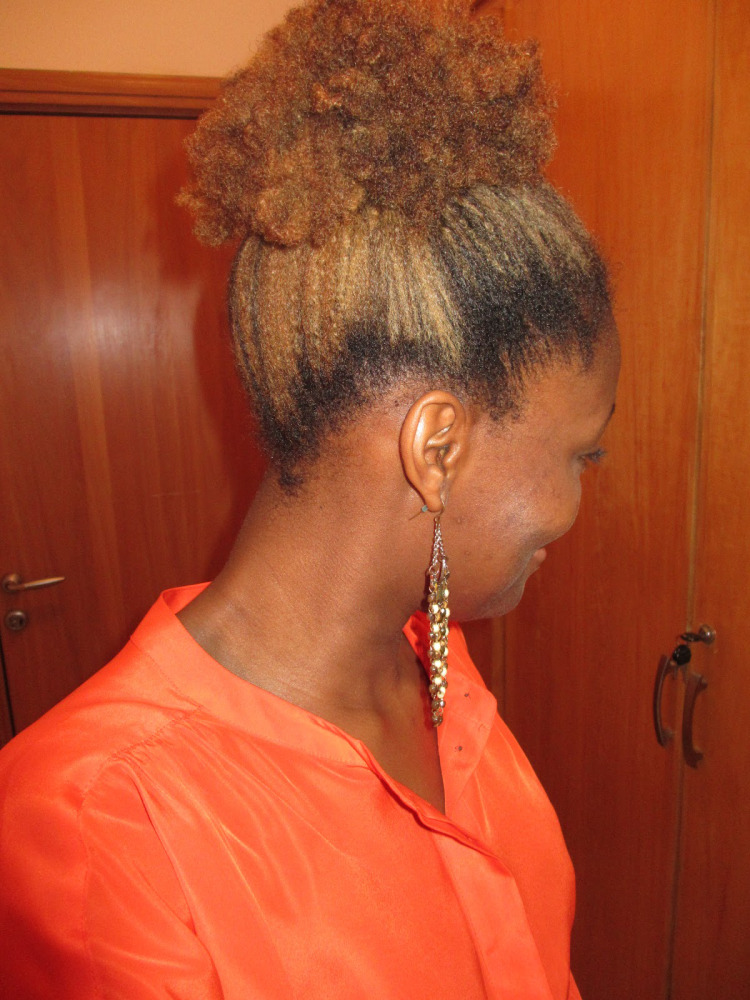 Side view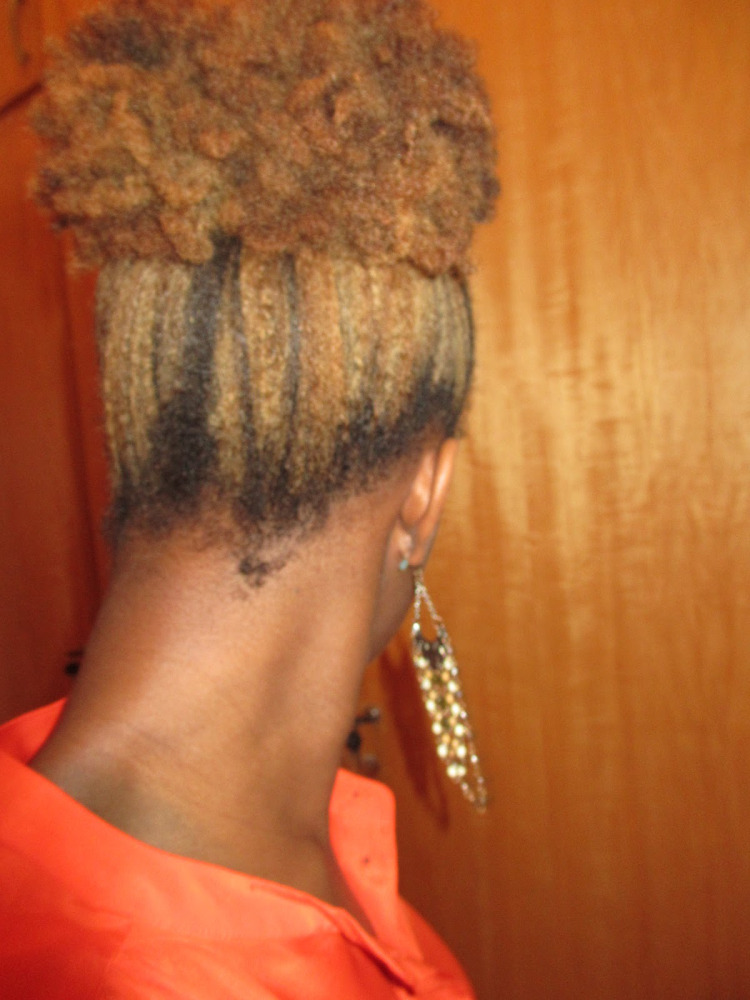 Back view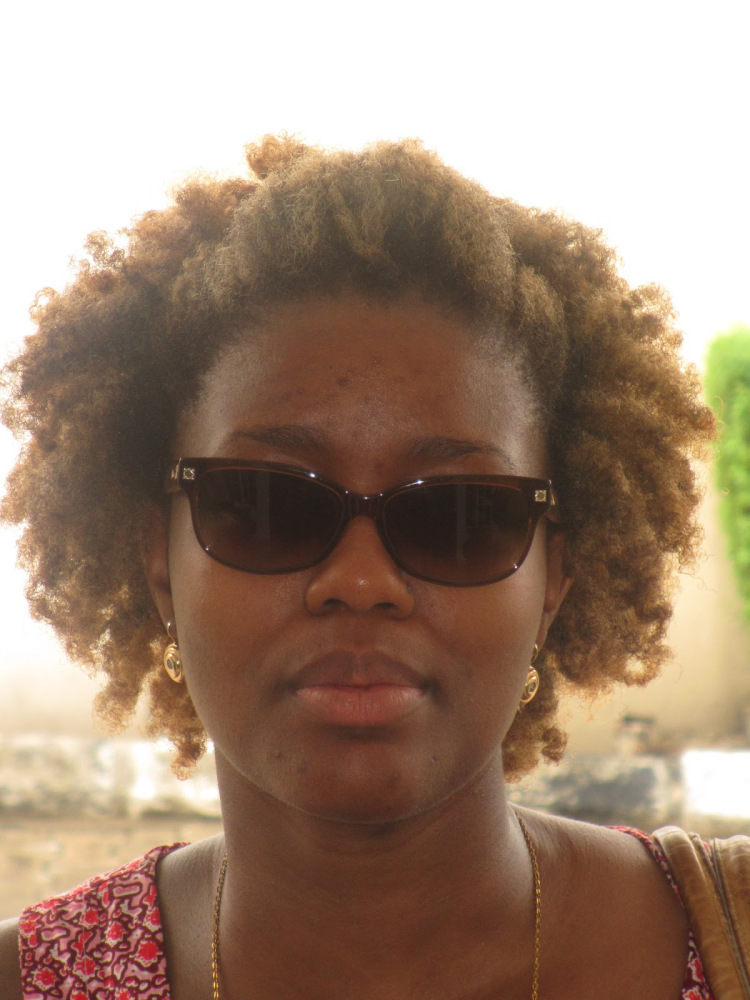 Pinned a section of the front back and untwisted the back twists and left them loose.
Please feel free to share your own experiences and tips on caring for your kinks and coils in humid conditions in the comments below!
Follow">http://www.bloglovin.com/blog/7100989/?claim=m6j2ztjmrhr">Follow my blog with Bloglovin