Went to Shaka Zulu in Camden for a bite and some drinks. It was fabulous, but I think I need to go again to get the full experience. The evening started off very calmly:
Sipping on my Junior Madiba mocktail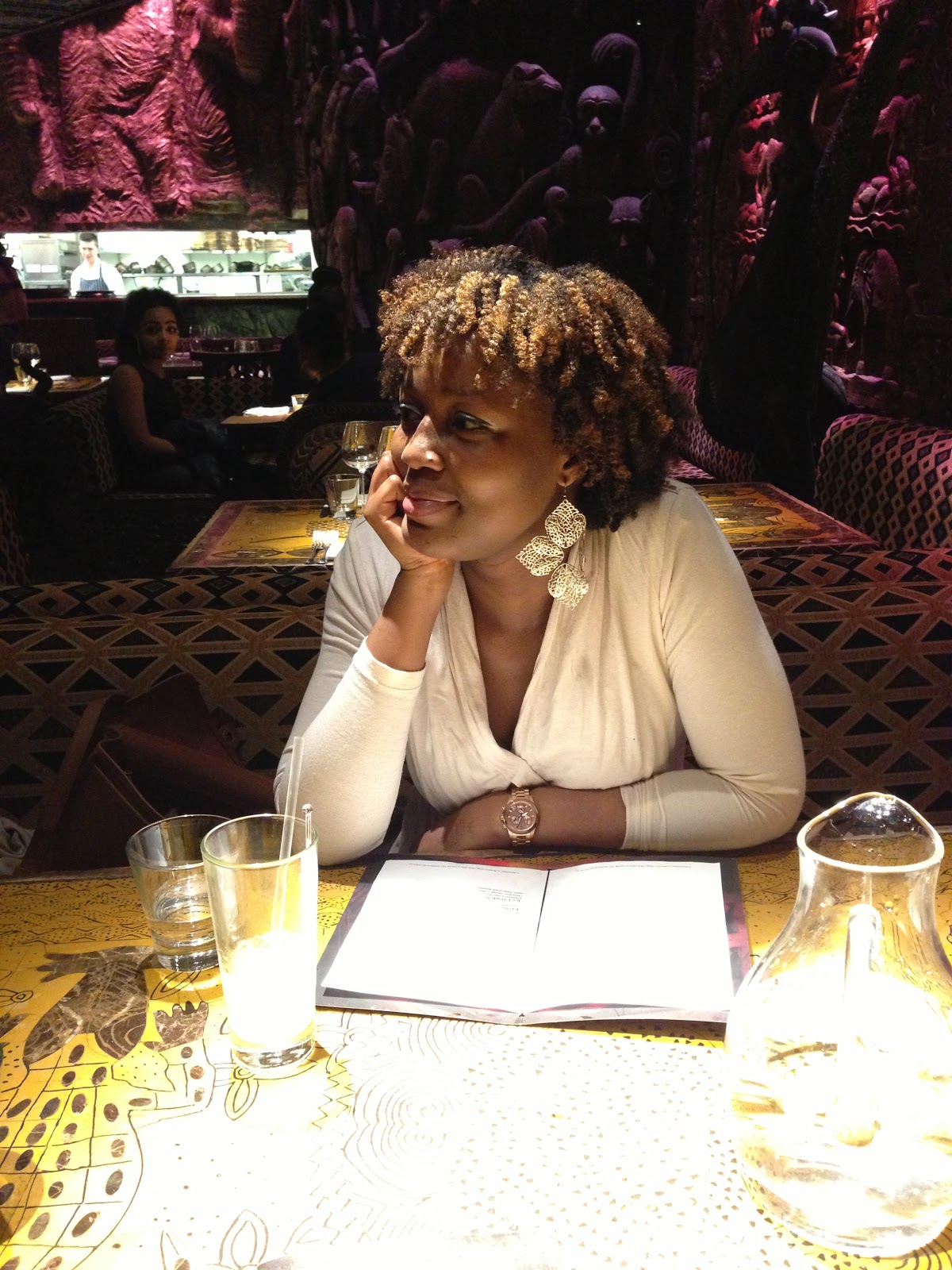 Something caught my eye
A lady was strolling around with a boa constrictor around her neck so I was feeling brave and decided to pet it.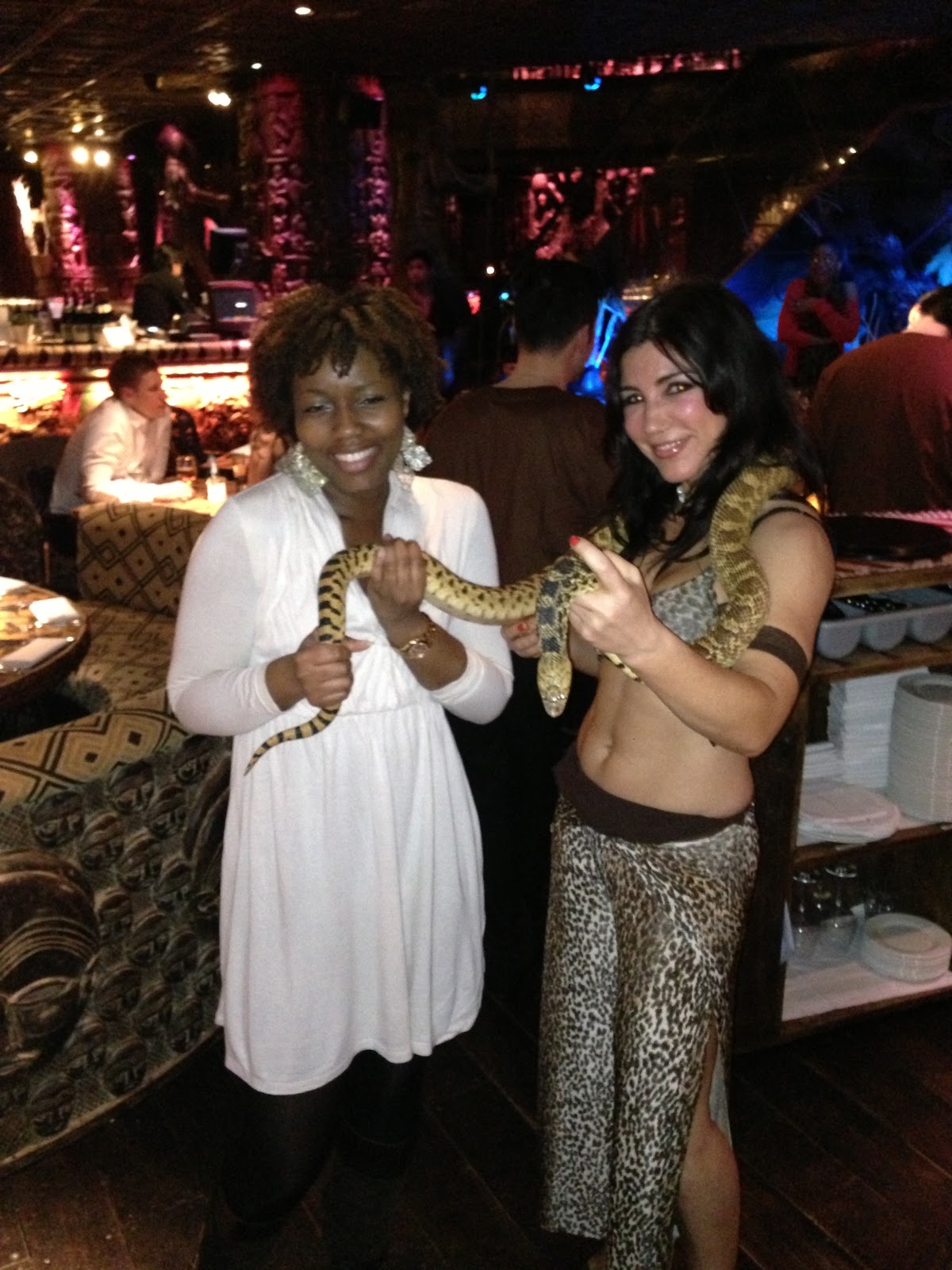 I grabbed its tale because I refused to go anywhere near its head (even though it's not posionous)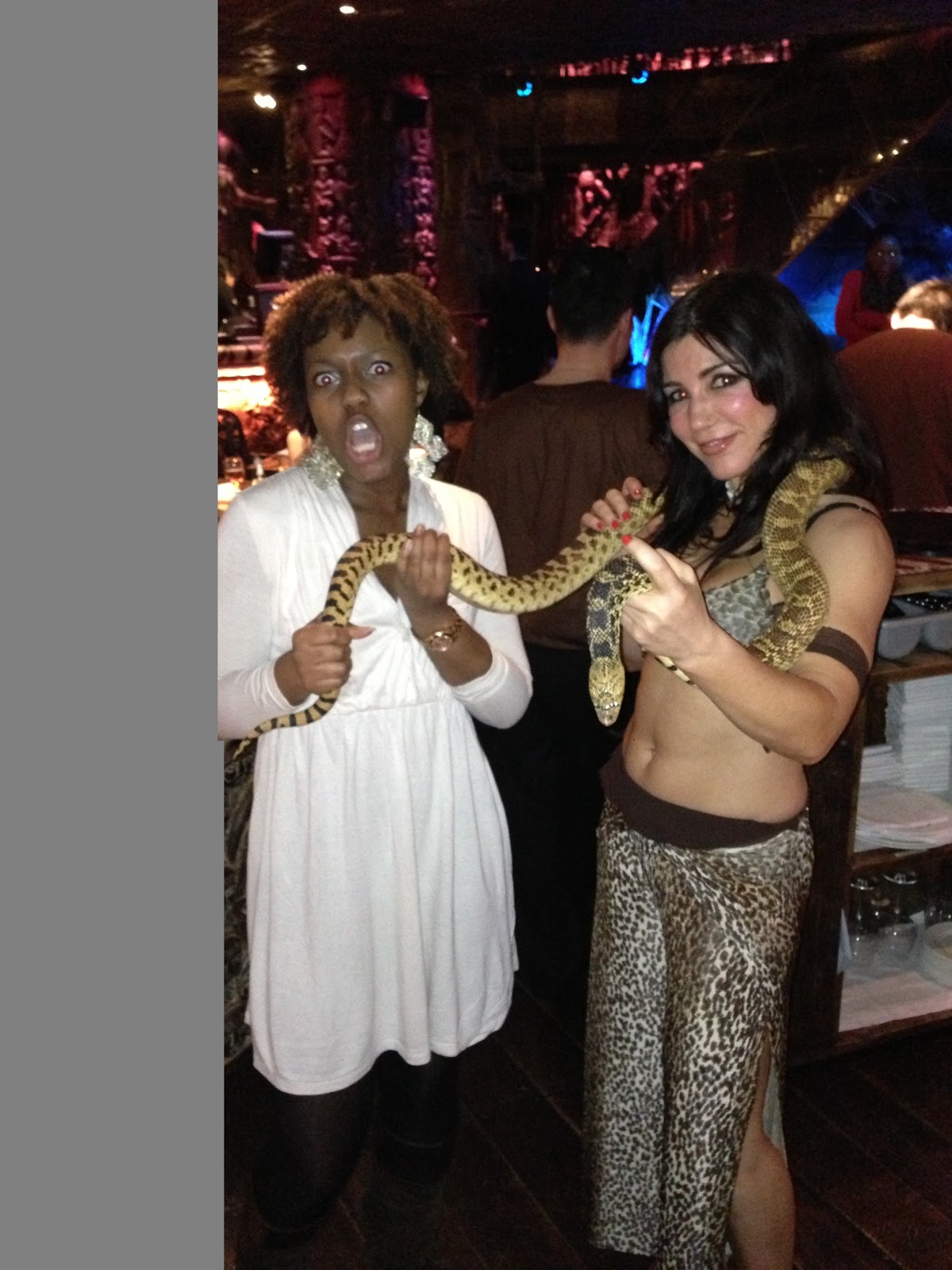 It moved and I freaked but still managed to maintain a FIERCE expression – Tyra would be proud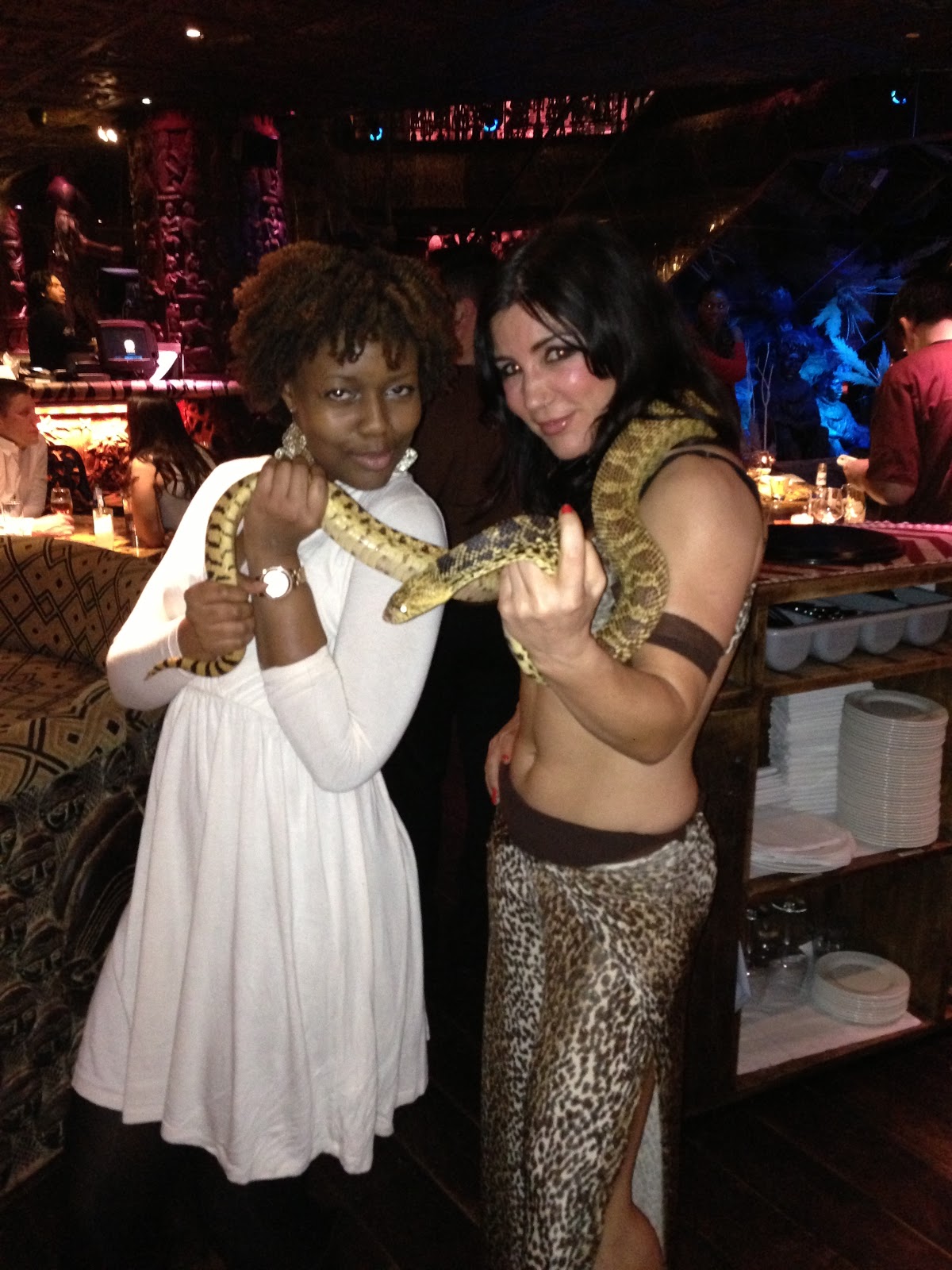 Guess Grace is a regular snake charmer!
Outfit details: Dress – H&M; Watch – Michael Kors; Earrings – Charlotte Russe